Phylicia Rashad's Ex-husband Ahmad & His Grown-up Daughter Look like Twins as They Smile in Rare Photo
Phylicia Rashad's ex-husband spends some quality time bonding with his daughter in a recent photo. The image showed the duo smiling from ear to ear, and it is clear that the younger Rashad is the spitting image of her dad.
Ahmad Rashad was a prominent name in sports before he became an actor and sports analyst. Although he is now a happily married man, he suffered four failed marriages before meeting his much younger lover, Luz Rodriguez-Paz.
His third wife, Hollywood superstar Phylicia Rashad was married to the former athlete for more than a decade, during which their time together, the union produced a daughter.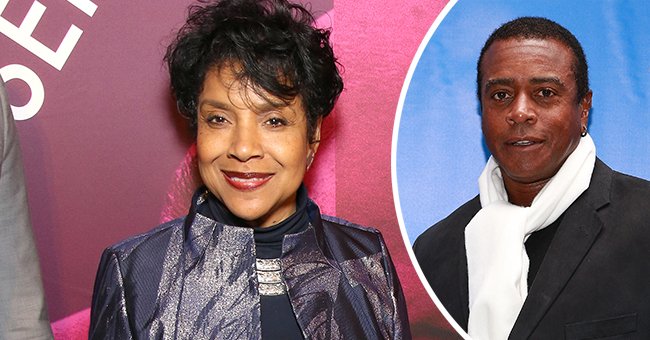 After deciding to go their separate ways, the one-time couple still maintained a close relationship with their offspring, now an adult.
AHMAD'S DAY OUT WITH DAUGHTER 
Recently, Ahmad, who is currently married to his fifth wife, scheduled an outing with his adult daughter. The pair later posed for a selfie shot, basking in the warmness of the weather, in front of tall green plants. 
The actor opted for a casual weekend trend by rocking a white face cap on a matching round-neck shirt in the post. His daughter wore a colorful printed outfit, with fashion statement-worthy earrings and Jamaican love fanning past her shoulders.
She leaned against her dad and carved her lips in a smile to compliment Ahmad's wide-eyed grin. The caption showed him gushing on his mini-me. He wrote:
"Me and my beautiful daughter!! Love love love."
PHYLICIA RASHAD'S LONG ROMANCE
Ahmad is a credible disciple of love who knows how to preach and flaunt it. After having two failed marriages, the sports analyst got hitched to Phylicia Rashad, who at the time starred on a classical hit series.
In 1985, during the Detroit Lions Thanksgiving Day game, he proposed to his lover by proxy, but on national TV before millions of viewers. This onscreen proposal rocked the news and was tremendously famous, bringing the couple to attain celebrity status.
This famous couple spent sixteen years together, had a daughter before calling it quits in 1997. Phylicia charged her ex-husband with abandonment in the divorce proceedings, but they had an amicable settlement. 
AHMAD RASHAD'S MARRIAGES
Before meeting Phylicia, Ahmad was married to two different women, with whom he shared four kids. His first wife was Deidre Waters; the pair married in 1969 and had two kids. 
His second wife was Matilda Johnson, who was married to the former athlete for three years. She also had two children with him.
Phylicia was the third, while the fourth was a millionaire and the ex-wife of a wealthy man, Sale Johnson. Ahmad became a step-parent to Sale's three kids in 2007 and later co-parented her adopted grandchild Ava.
Their divorce topped tabloids in 2013, owing to their status. After the divorce, Sale prohibited her ex-husband from visiting her luxury home and banned him from inheriting her fortune. 
Three years after stepping on the brakes of singlehood, the four-time divorcee found love again. This time in the company of a woman 32-years younger. Rodriguez-Paz happily shared her wedding vows with her husband in 2016, in an intimate wedding in Palm Beach, Florida.
The duo is going strong with no visible challenges, only a heart geared towards fulfilling his responsibilities as a loving husband and caring dad to his kids.