Salma Hayek Stuns in Blue One-Piece Swim Suit as She Celebrates Her 55th Birthday
Salma Hayek slipped her perfect figure in a blue one-piece bathing suit. The Mexican and American actress looked ageless and got her fans gushing as she celebrated her 55th birthday.
Salma Hayek is now 55, and the movie star is rocking the new age gracefully. She looked years younger, slaying a blue one-piece swimsuit in a recent post on her Instagram page. 
The actress looked stunning as usual in the snapshots that put her elegant figure on display. Her fans could not get over her beauty, and the appreciative words kept following down the comment section.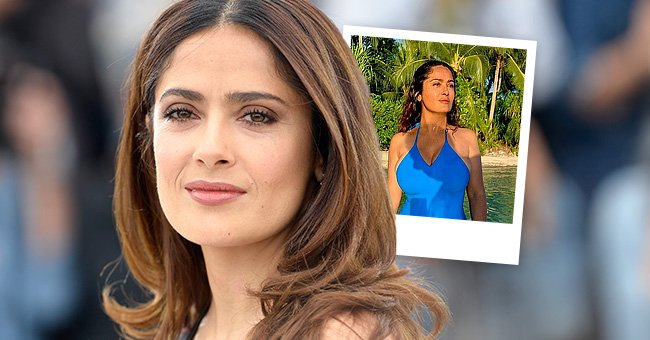 HAYEK'S 55TH BIRTHDAY LOOK
The Instagram image showed Hayek in a waterside with rich vegetation situated in the background. The snapshot also gave a close view of the award-winning actress' flawless skin tone.
[Hayek] shared some details about her bedtime routine and battle with COVID-19 during the pandemic.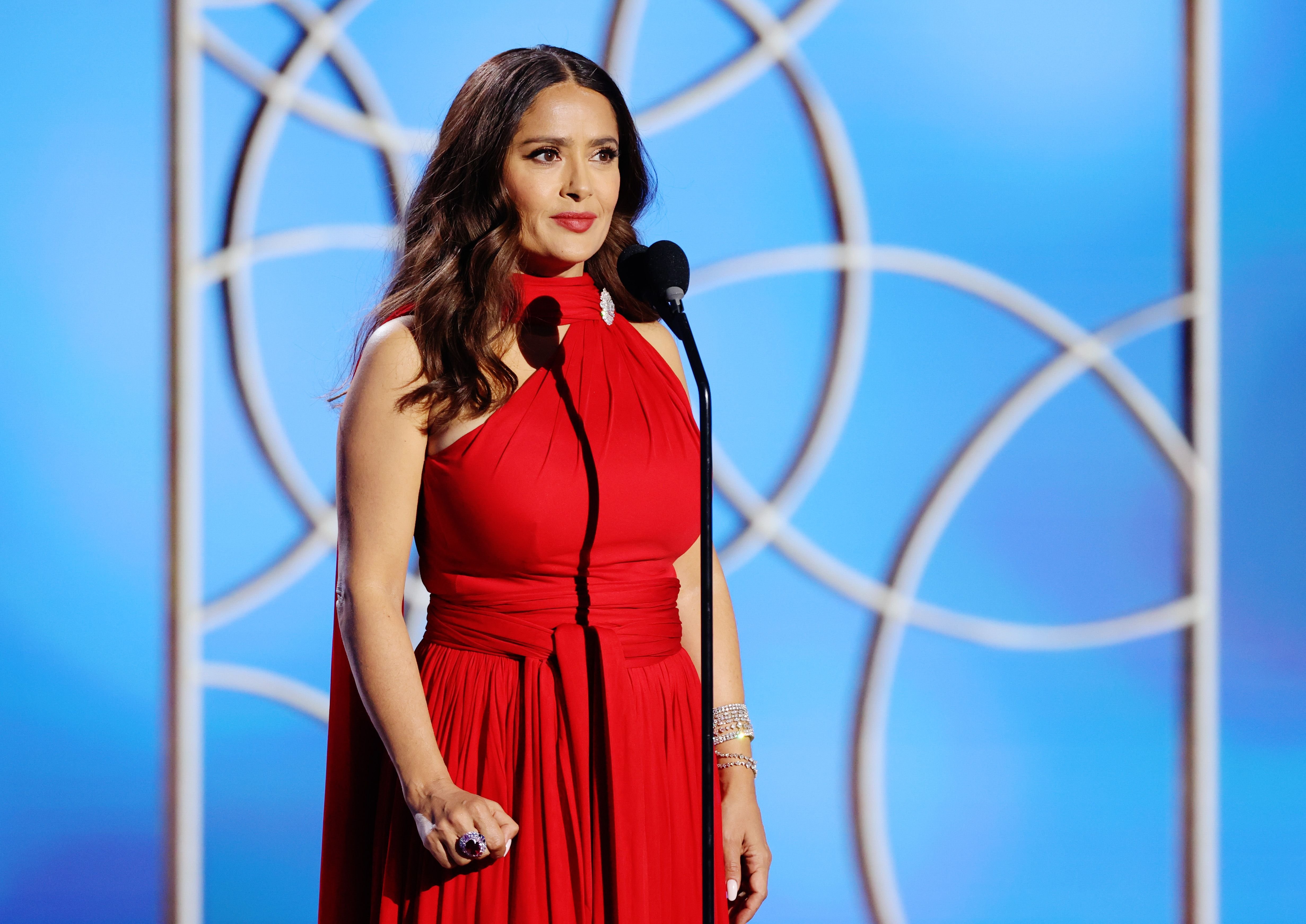 The brunette left her curly hair slipping down her back and stood looking all majestic in her halter bathing suit. Her caption showed the star dropped the photo to celebrate her 55th birthday. Hayek's caption read:
"Happy 55th birthday to me looking forward to new adventure #grateful."
As Hayek sets for new adventures, fans and fellow celebrities congratulated her with the red heart emoji and lovely comments. A follower commented on the star's beauty, while another wrote, "You make 55 look great."
INSIDE HAYEK'S WEIGHT LOSS JOURNEY
Before Hayek's 55th birthday Instagram update, the "Frida" actress opened up about her weight loss battle. The star added some pounds for the upcoming movie, "House Of Gucci," and when filming ended, she tried shedding the added weight.
Hayek's statement during an exclusive interview revealed that one of the reasons she was motivated to lose weight was because of what society expects of a woman considered to be "good-looking."
She also noted that it was easy gaining some weight but shedding the extra flesh takes a lot of process and dedication. But she is happy with her body and believes she is not doing "too badly" for someone her age.
INTERESTING PERSONAL DETAILS ON HAYEK
In a virtual interview on "Live with Kelly and Ryan," the "From Dusk Till Dawn" star shared some details about her bedtime routine and battle with COVID-19 during the pandemic.
The movie star confirmed that the London heatwave was sometimes hard to deal with. As Hayek explained how she had been coping with the heat, she talking about her pet owl, Kerning.
One time when her air conditioner wasn't working, Hayek revealed that she invited her pet owl to her bedroom, and as she flapped her wings through the night, it felt refreshing. 
After her hilarious information, which shocked Kelly Ryan, she talked about how she experienced COVID-19 symptoms, including palpitations and fatigue. But after treatment and vaccination, the actress is doing fine.
Over the years, Hayek has kept a good part of her personal life away from the spotlight. She is married to a French businessman, Francois-Henri Pinault, and together, they welcomed their daughter, Valentina Paloma Pinault.
Hayek and Pinault met in 2006 and later announced their engagement in 2007. After Valentina's birthday, the actress noted that she believes she is a better mother as she had her daughter later in her career.