Fans React to Jed Duggar and Wife Katey's Pregnancy Announcement
TV star Jed Duggar and his wife Katey Duggar recently revealed on social media that they were expecting. The couple's creative way of announcing the pleasant news has since garnered reactions from fans. 
Jedidah "Jed" Duggar recently revealed the happy news on social media to inform fans of a pleasant life update. The couple shared in their own creative way that they were expecting an addition to their family.
The announcement, which was shared on Instagram, met fans' approval and joy for the couple. However, things turned awry after another image of their announcement surfaced.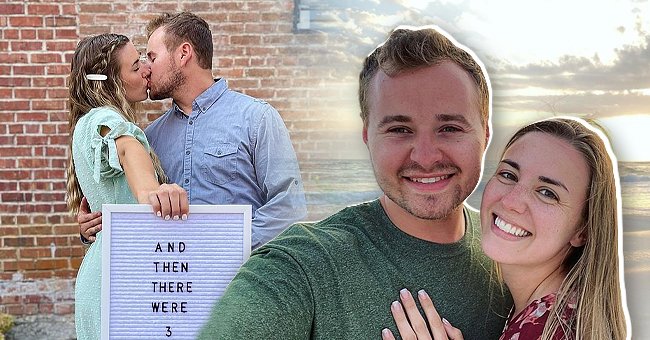 THE COUPLE'S ANNOUNCEMENT
The lovebirds looked radiant, posing outdoors and bearing their good news. Katey looked pretty in a mint green knee-length dress while styling her hair in plaits. Her spouse rocked a shirt and pants look.
Katey and Jed dated for one year, keeping their relationship private.
In the first photo, the couple reveled in each other's presence as they shared a kiss. Katey had her hands stretched out, showing a board with the words, "And Then There were 3."
The board also indicated that Jed and his wife were expecting their child's arrival in the spring of 2022. The next photo presented Katey swept off her feet by her partner. Jed's caption read:
"She tested positive, but not for Covid."
THE COUPLE'S PLIGHT
The two had shared their sweet news, but one dissatisfied person called out their use of words, and that was Katie Joy. The "Without A Crystal Ball" star shared another look from the couple's announcement on her Instagram page.
Joy showed her disappointment about Jed's caption in her own caption ascribed in the photo she shared. She called out the couple and referred to the image as "insensitive."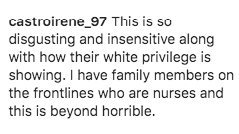 The host noted that the COVID-19 effect is at its worst in Arkansas because of the low level of vaccination. She added that the couple made light of the health issues in their announcement. 
Critics filed to the comment section also sharing their takes on the development. One person referred to the image as "disgusting" and "insensitive," while another shared that the couple displayed immaturity.

Someone agreed that the post was "disgusting" because they recently lost a family member to COVID-19. A fourth person mentioned that they had family members at the frontline.
INSIDE JED AND KATEY'S LOVE LIFE
Katey and Jed dated for one year, keeping their relationship private. They tied the knot in a private ceremony in April with only family members and close pals in attendance.

Jed later informed fans of his wedding on Instagram, sharing a heartfelt tribute to his wife. He added that he was grateful that Katey was the one and made him the "happiest man."
The "19 Kids and Counting" star proposed to Katey on Valentine's Day this year. This was followed by a romantic dinner and a dessert of smores. The night was sealed with fireworks and the couple's affection for each other.
Katey is a high school graduate and has lived in Arizona and Florida with her family. The 23-year-old grew up in a religious family, and she is a strong supporter of the Christian faith.