Fans Divided as Carmelo Anthony Shows Ripped Six-Pack Walking by the Sea like a Bachelor amid Divorce
Basketball star Carmelo Anthony recently posted an appealing picture of himself on Instagram, which left fans in awe, considering the troubles in his personal life.
Carmelo Anthony is living his best life despite what many might consider the end of a beautiful love story. The NBA star recently took to Instagram with a steamy picture of himself, leaving fans gushing and swooning.
Carmelo posed shirtless by the beach in a pair of black shorts with long tights underneath and sneakers. He followed with a caption reading: "Even though the largest rocks may stand in its way, water will always find a way to get through it!!-STAYME7O-"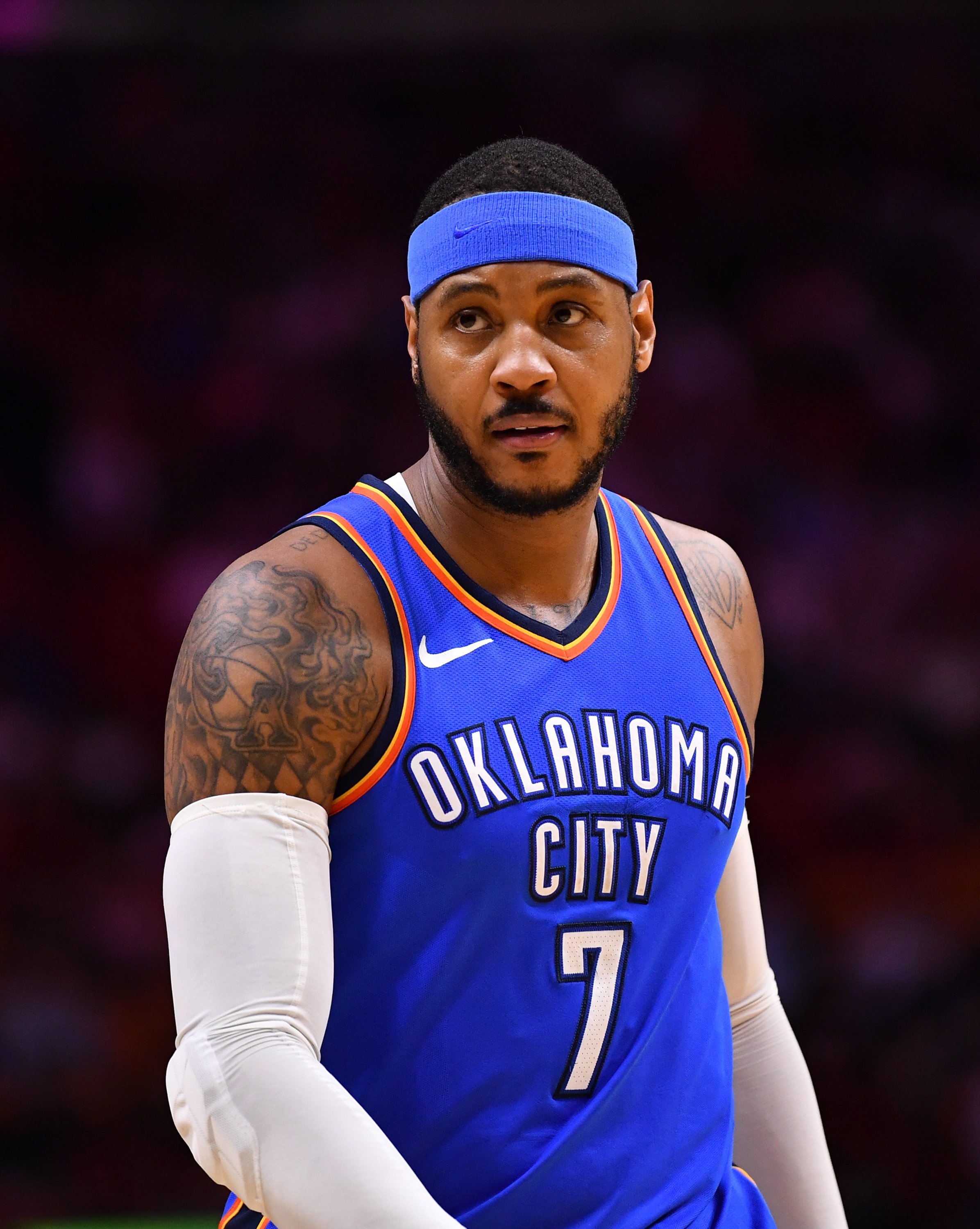 Shortly after sharing the post, fans took to the comments section, gushing about how handsome he looked. Many others also liked the picture.
The jaw-dropping photo comes amid Carmelo's divorce from his wife of ten years, actress La La Anthony whom he married in 2010.

While everything initially seemed to be going fine with his career and personal life, this was actually not the case as both aspects of his life soon went sideways.
In 2017, it was reported that La La, a former MTV VJ, had moved out of the couple's family home in Manhattan due to the basketballer's constant cheating throughout their marriage.

Since then, La La and her husband Carmelo have tried to work out their differences and got back together again in December 2018.
Clearly, they both still loved each other and wanted what was best for their son Kiyan whom they welcomed in March 2007.

The couple's reconciliation was followed by La La sharing family pictures where they looked happy together. Carmelo also paid a heartwarming tribute to the actress on her 39th birthday. But the good times did not last for long.
In July 2019, there were reports that La La was once again living separately from her husband and was seeking legal guidance. This hinted at a divorce between the two.
La La was seen facetiming their son at one of Carmelo's best season games with 25 points and eight rebounds.

A few months later, a source confirmed to People Magazine that they were, in fact, still together, and La La was not dating anyone, contrary to the rumors that had been swirling. But, once again, this reconciliation did not last for too long.
La La filed for divorce in June 2021 after multiple breakups and makeups. Though still unfinalized, the couple hopes to make it as amicable as possible for the sake of their son.

They are both still cordial with each other and maintain a blissful co-parenting relationship. Carmelo posted a picture of La La on Mother's Day and showered her with praises, thanking her for the time, sacrifice, effort, and support poured into raising their son Kiyan.
La La has also opened up about the relationship and revealed that she just pushes through, stays positive, and always reminds herself that it could be worse, but she's living her dream, and she's happy at where her life is right now.
The Basketballer still has a good relationship with his son and ex-wife. He currently plays for the Los Angeles Lakers. La La was seen face timing their son at one of Carmelo's best season games with 25 points and eight rebounds.