Tia Mowry & Daughter Cairo Go Twinning in Floral Outfits as Handsome Son Cree Opted for White Top in Pic
Tia Mowry experienced several changes following the birth of her children, and judging by a recent social media share, the actress loves every moment of motherhood. 
American actress Tia Mowry gained recognition when she appeared alongside her twin sister, Tamera Mowry, on the classic show "Sister, Sister." The series saw the twins act themselves on the big screen.
Tia and Tamera's role brought so much realness to the show, making fans too fond of the impressive pair. It has been decades after the series aired, and the sisters are still making waves, even in their personal lives.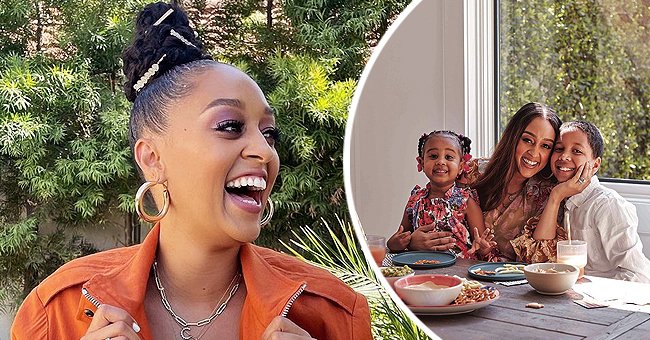 They have a lovely family and are doting parents to their kids. Tia is a mother to two adorable children— her little daughter, Cairo, and son, Cree. The proud mom loves to flaunt the bond she shares with her kids on social media.
On Monday, the family of three posed for a lovely shot at the dining table. The mother and daughter were clad in matching floral outfits, while Cree opted for a white top. Tia rocked long black hair, and Cairo had her hair weaved in two with accessories.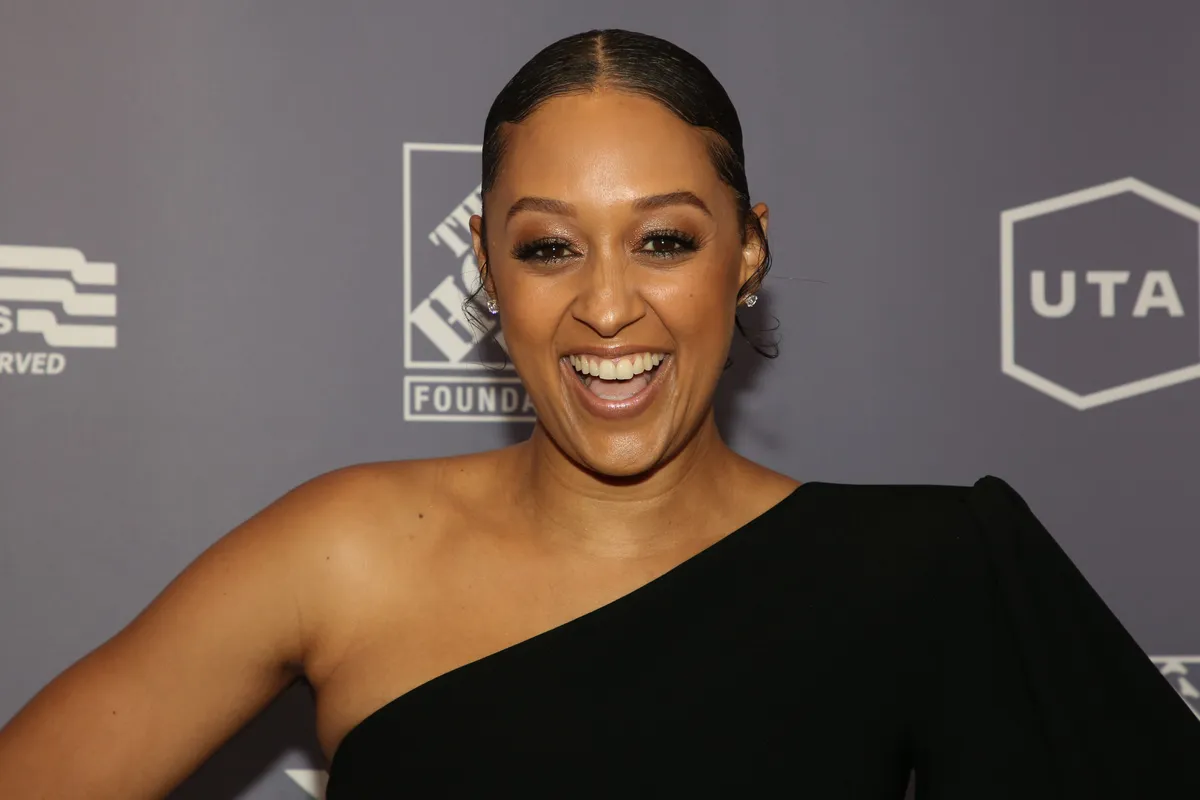 The proud mom held her son closely, placing one hand on his chin. They posed in front of sumptuous-looking meals and enjoyed one another's company; the big smiles on their faces were a testament.
In the caption, Tia urged her fans to order a copy of her cookbook titled "The Quick Fix Kitchen." She noted that anyone who orders would get some special bonus gifts, including her pantry makeover tutorial.
Tia made women realize that no human was perfect and encouraged everyone to embrace their imperfections.
The cookbook, published by Rodale Books, is the actress's second and will be released on September 28. In a press release, Tia pointed out that it was necessary to center her cookbook about family and eating healthy.
Healthy living and staying fit has always been a part of Tia's goals. Tia revealed last year that she had lost 68 pounds after Cairo's birth, and she was proud to have done it at her time and without pressure.
Finally, she encouraged every woman feeling pressured after birth to do what made them proud and to do them at their time. Tia remains an inspiration to many women, as she often speaks about her life as a mother of two.
She has noted that while some women can go back to their prepartum body almost immediately, others cannot. Tia urged women to embrace their postpartum body, citing herself as an example.
New moms were advised to embrace every wrinkle and stretch mark along the way. Also, Tia made women realize that no human was perfect and encouraged everyone to embrace their imperfections.
Tia does not regret giving birth and is happy she did not give up having a second child. She made her thoughts known via an Instagram post on Cairo's third birthday, admitting that being Cairo's mom brought her so much joy.