Tia Mowry Shares Snaps of Son Cree Sporting a New Look for School: 'He's So Excited'
American actress Tia Mowry's ten-year-old son Cree Hardrict sports a new look for school, and feeling excited about it despite her initial fears. 
Tia Mowry came into the limelight when she starred alongside her twin sister Tamera Mowry in the sitcom "Sister, Sister," which ran from 1994 to 1995. Since then, she has come a long way in her career and appeared in multiple movies and TV series. 
On April 10, 2008, she married Cory Hardrict, who she met on the set of their film, "Hollywood Horror." The couple dated for six years before eventually tying the knot.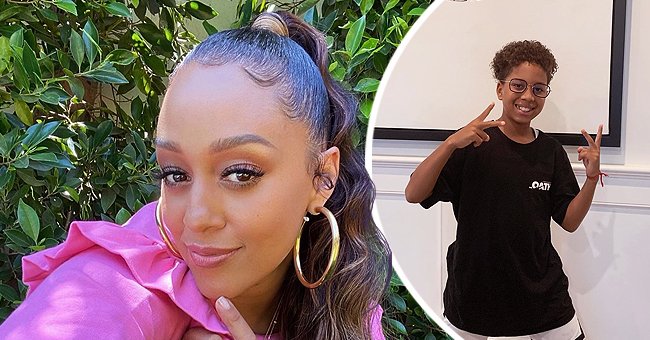 On June 28, 2011, the couple welcomed their first child and son, Cree Hardrict. Their second child and daughter, Cairo Tianha Hardrict, was born on May 5, 2018. 
Tia is a loving mom of her two children and shares a close bond with them. Cree, who turned ten in June, is nearing his teenage years and advancing in his development. 
In a recent post on her Instagram page, Tia shared two pictures of Cree spotting a new look. In the snapshot, he wore a black print T-shirt and white-and-black shorts. He also flaunted his brown curly hair.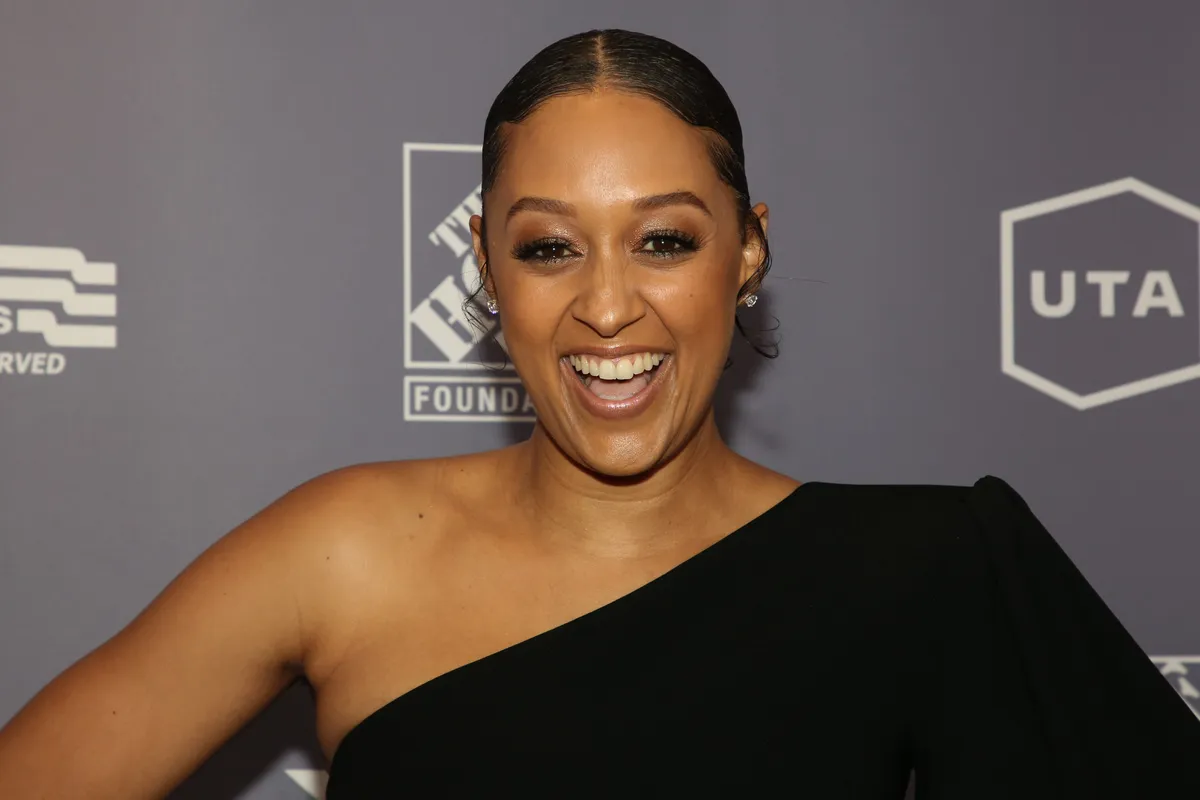 It was not hard to notice Cree's glasses, which is a new look for him as he just started using them. However, while some other kids may feel awkward wearing glasses, the 10-year-old embraced his new look. 
In the first snapshot, he was all smiles as he posed in front of his class, making two peace signs with both hands. He struck a bold pose in the second photo, keeping a straight face as he looked at the camera. 
Tia said the hardest conversations she has with her son are around the Black Lives Matter movement and police brutality.
Tia said she was worried Cree would be a little shy about his new look in the post's caption. But, instead, he is very excited about it from the look of things. She added: 
"@creehardrict rocking his new glasses for school and I'm here for it! Anyone else wear glasses? #glasses4life #themcurlstho."
Tia has shared many of her and Cree's bonding moments on social media. For example, in May 2020, the loving mom shared an adorable selfie that showed them twinning with matching natural hairstyles while enjoying a fun time in the pool during quarantine. 
The mother of two has never shied away from sharing her experiences being Cree's mom. In a 2016 chat with Vibe, she spoke about raising her son amid the police brutality against Black men. She said: 
"It is a conversation that I have on a regular basis with my husband. I'm a huge advocate about Black Lives Matter and for a while, I had a hard time sleeping."
She said she and Cory pondered on what to tell Cree while he grows in this society. Tia said parents had to have such difficult conversations with their kids and be realistic with it so they do not end up doing something and get mistreated. 
In a chat with Yahoo Life, Tia said the hardest conversations she has with her son are around the Black Lives Matter movement and police brutality. 
She revealed she and her husband felt it was important for them to share the goings-on with Cree but always find a balance with the things they share. 
Right from time, Tia has prioritized communication as key to parenting. She once told People how she uses a collaborative and communicative approach to disciplining her kids. There is no doubt Cree is taking those lessons home and growing up to be a great boy.