Luenell Has Been Married to a 'Real Man' for 20 Years but Keeps Him Out of the Spotlight - Meet Her Husband
Luenell Campbell has won many hearts with her comedic and acting skills. However, her love for her husband constantly melts hearts and appears to be her topmost priority.
Luenell Campbell is popularly known as an American actress, comedian, and writer. She has landed several roles, however, she is mostly famous for appearing in the movies "The Rock," "A Star Is Born," and "That's My Boy."
Fans of the talented actress have also witnessed her acting skills in "Think Like A Man," "Hotel Transylvania," "Taken 2", and TV series like "It's Always Sunny In Philadelphia," and "The Middle."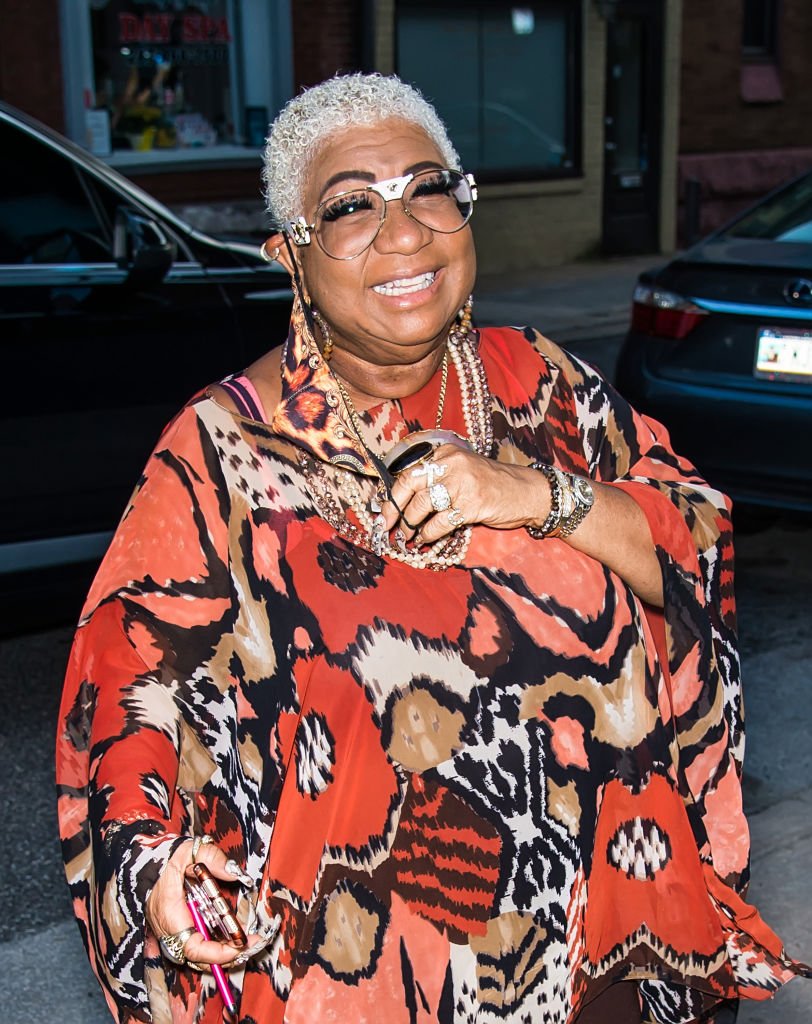 Born on March 12, 1959, Luenell has also been married for several years. Even though she loves living a private life and keeping her husband away from the public eye, she sometimes shares photos of him on social media.
In June, the couple celebrated their 20th marriage anniversary, and Luenell made a lovely post to mark the occasion. She shared a snap from their beautiful wedding day, and in the caption, she tagged her husband as the "Real One."
Luenell also shared other heartwarming moments from their big day on her Instagram story. One of the snapshots captured the husband and wife in their wedding outfits, sharing a kiss.
Luenell banned her daughter from coming home for good reasons.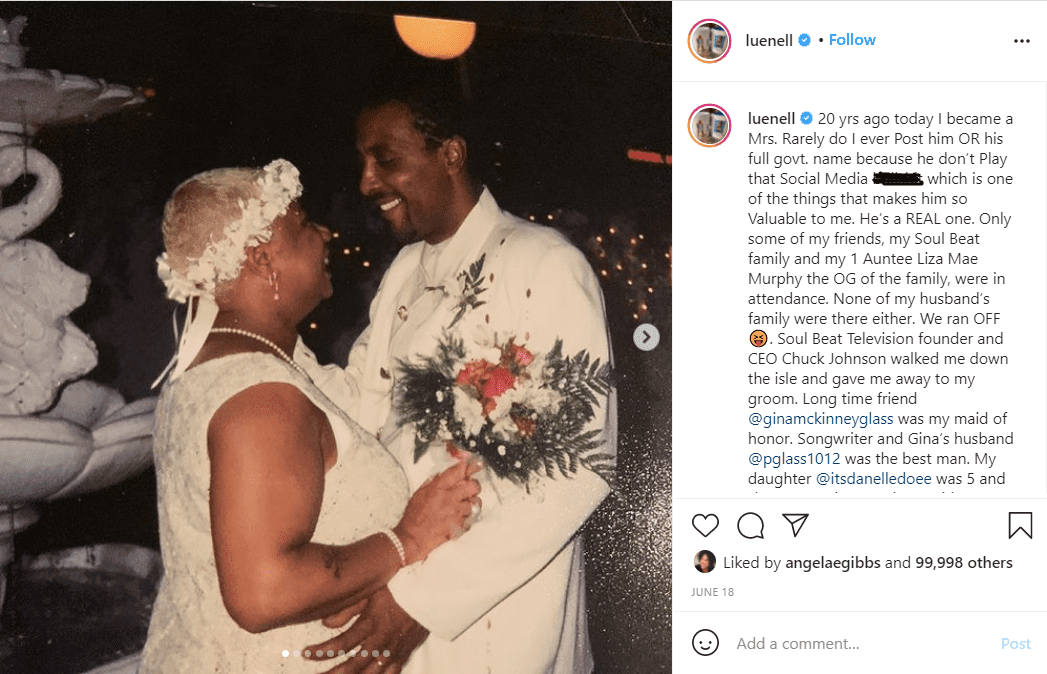 In another post, Luenell posted a photo of herself and her husband holding hands. In the caption, she noted that she was glad to have a man who loved her irrespective of her moody, crazy, loud, restless, and wild personality.
Luenell is a busy woman, and her schedule only affords her two days when she is home with her husband. However, she was grateful for the opportunity she got to spend more time with her man last year amid the COVID-19 pandemic.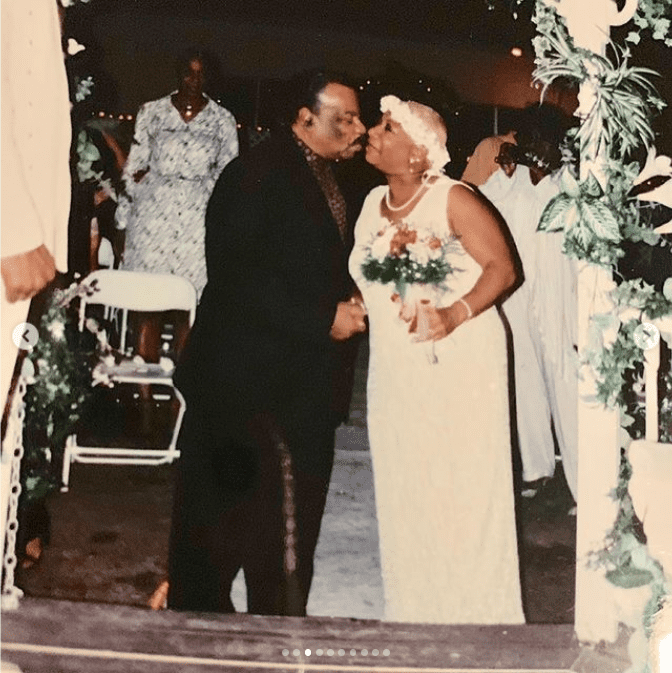 During a chat with Shannon Mack TV, Luenell noted that she barely spends time with her husband even though they loved being around each other.
Furthermore, Luenell compared leaving a man alone at home to leaving a tap running or an iron-on. The COVID-19 period was not only a time for couples to spend more time together, but family members also enjoyed one another's company more.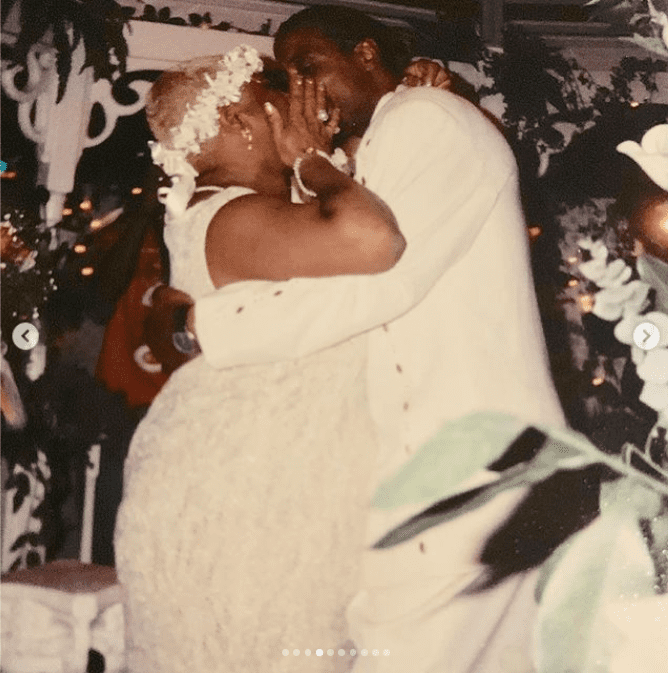 However, it wasn't the case for Luenell and her husband who are doting parents to a daughter Da'Nelle Campbell. During the start of the pandemic, Luenell banned her daughter from coming home for good reasons. 
In an Instagram post, the comedian made it known that her daughter was not taking her concerns about the virus seriously. According to Luenell, she had to protect herself and her husband, who were at the greatest risk of contracting the virus.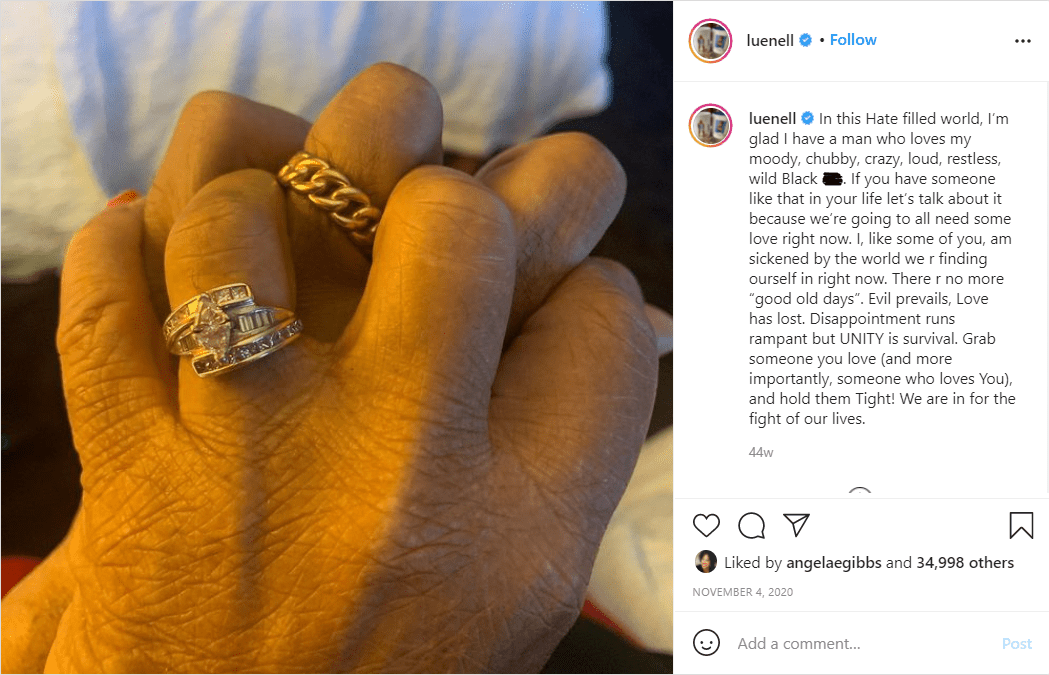 Luenell's post angered her daughter and sparked several comments from Da'Nelle, who was disappointed in her mom. To settle the conflict, Luenell deleted the Instagram post, but her rules still stood.