Magic Johnson Who Tried to Call Off Wedding to Cookie 3 Times Celebrates Their 30th Anniversary with 3 Heartfelt Posts
Before their lavish wedding, NBA legend Magic Johnson tried to call off his wedding to Cookie three times but was successful only twice. Now they have been married for thirty years. See their heart-melting anniversary messages.
Lakers champion Magic Johnson found a brilliant woman, Cookie, to call his own in 1991. The latter became a media sensation after her relationship with the basketball icon. However, she advanced her career and has become a force to reckon with.
As two successful and highly recognized individuals in the world of sports, fashion, and business, it is not hard to accept that their romance would be a topic for all to dive into, especially since it holds a lot of information and tons of happily-ever-after experiences.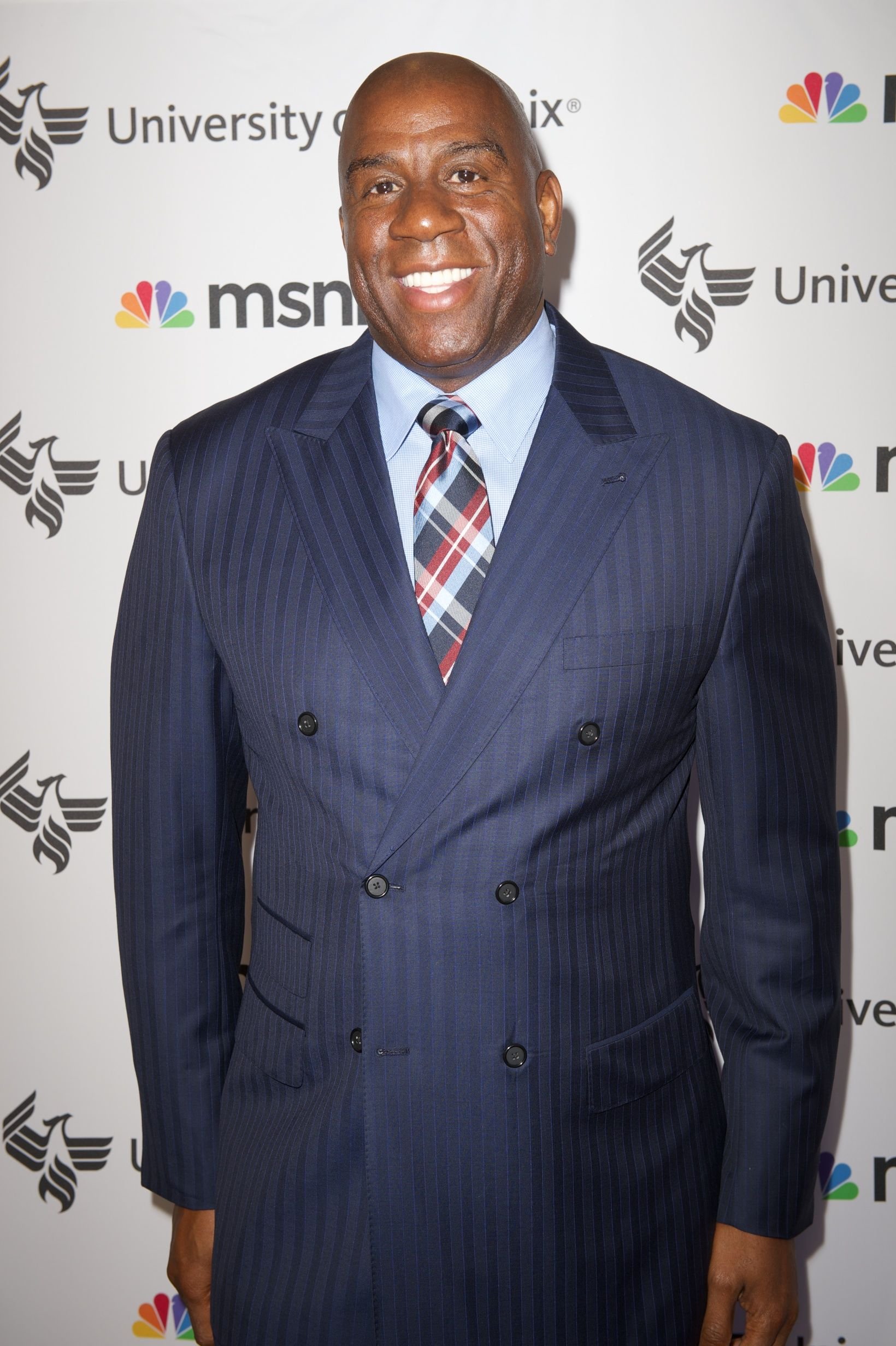 A CELEBRATION OF LOVE
The couple has been married for thirty years and has known each other for more than forty years. Many may see them gushing over each other, traveling around the world, and enjoying their time, but do not know that it is a product of persistence, faith in God, belief in each other, and above all, genuine love.
A few hours ago, Magic shared three heart-melting posts to mark a milestone in their marriage. The 30th-anniversary posts came with a free flow of gratitude and a series of old photos displaying a timeline of their love affair. Via one of the messages, the NBA champion quipped:
"Cookie, our 30 year marriage has been the best time of my life. Ever since the day I laid eyes on you in 1978 I knew you were the one for me...You've made me a better man..."
A few hours later, Cookie, who shares two kids, son, EJ, and daughter, Elisa, with the former sports player, updated her profile with a similar post.
She shared a montage of their wedding photos where her husband rocked a black and white suit, and she dressed in a princess-like gown with a tiara. The mother of two penned down a soul-stirring message that read:
"30 years where did the time go!!...our love has stood the test of time now we have our victory and now we're thriving!! I love you more today than ever before...cheers to 30 more."
Last year, when they clocked 29 years in marriage, the NBA legend serenaded his beloved wife with many sweet words and added throwback snaps, admitting that she is a gift from God.
The fashion expert also returned the love with a vacation image of the pair and featured a brief message of love and appreciation to her knight in shining armor.
A TIMELINE OF THEIR ROMANCE
They started dating during their time at the university and went through an unstable relationship for fourteen years. These two were engaged three times. Unfortunately, Magic broke off the first two engagements.
During an interview with media mogul Oprah Winfrey, Cookie confessed that the first time it happened, she felt humiliated and was devastated.
However, as a young 26-year-old who had strayed away from her Christian faith, Cookie thought it was time to go back to her roots, so she started praying.
Finally, by 1991, the duo decided to exchange their marital vows and had a lavish wedding. However, this did not mean that the storm was over. 
That same year, the Lakers champion made a surprising revelation about his health. He confessed that he was a carrier of a sexually transmitted disease, AIDs.
Magic had a successful career, and while he was not consumed by drug or alcohol addiction, his inner demon was promiscuity. Thankfully, he had a woman who was ready to stand by him, and they walked through one of the most challenging times of their life in unity.