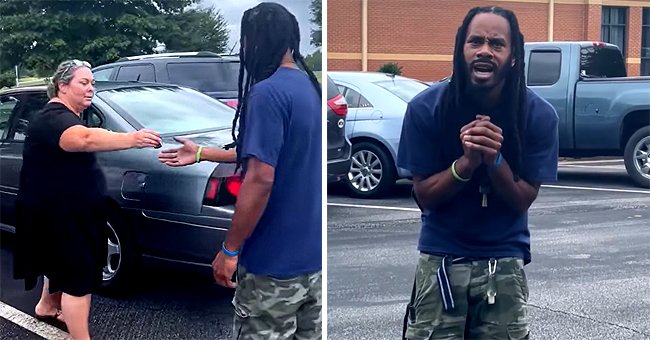 facebook.com/UnityGroveElementary
Hardworking School Custodian Can't Hold Back Emotions as Teachers Surprise Him with a Car

A well-beloved custodian could barely move with shock as he realized what those who loved him had done for him. The love and gratitude shone through the air as he celebrated his new fortune.
Industrious school custodian Chris Jackson who works for Unity Grove Elementary School, was flabbergasted when teachers surprised him with a vehicle. The school took to their Facebook account to share a clip of the moving moment.
In the video, Jackson walked with two educators towards a vehicle as one turned around and put the keys in his hand. The custodian froze, seemingly unsure of what was happening.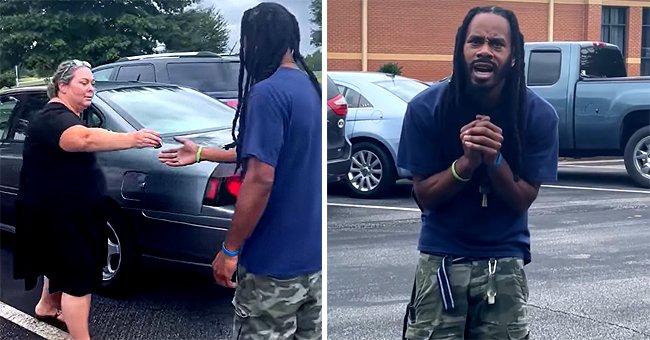 A teacher handing Chris Jackson keys to his new vehicle [left]; Jackson looking in awe at his new vehicle [right]. | Source: facebook.com/UnityGroveElementary
He continued to stand dead-still in shock; one of the school employees explained that the vehicle was his and that the student body had raised money for it. Jackson then began pacing around in delight, reveling in gratitude while expressing:
"I never would have dreamed of something like this. This is mind-blowing to me."
The custodian continued to demonstrate his disbelief, stating that he had seen these touching instances on social media but implied that he would never have expected it to happen to him.

Individual commenting on a Facebook post by Unity Grove Elementary. | Source: facebook.com/ Unity Grove Elementary
One of the teachers informed Jackson that it had 76,000 miles under its belt as he looked on in astonishment. She explained that she and another colleague had made a deal with a lady they went to church with who had a car to sell.
The substitute teacher had been living in a car so he could afford to send money back to his family.
However, they still didn't have enough money for the vehicle; she said they took to Facebook asking for donations, and within minutes they gained the total amount.
Initially, teachers and members of the community managed to raise $1000. Still, they needed double the amount, taking to a private group for the school, where they achieved the required amount. Principal Anne Wilson commented:
"That's not unusual for our school...Any time we know of a need, people just come flooding to help."
Initially, special education teacher Jodi Combs discovered that Jackson was struggling, with the community also realizing he was walking to work. This was when the idea came to mind.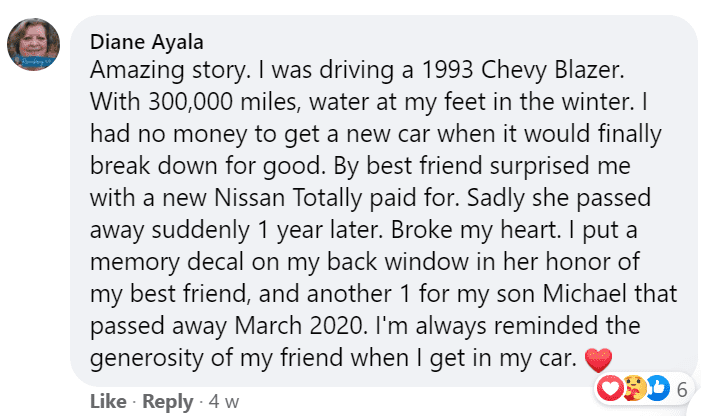 Individual commenting on a Facebook post by Unity Grove Elementary. | Source: facebook.com/ Unity Grove Elementary
AN EDUCATOR'S LUCKY DAY
From helping out their less-privileged colleagues to dedicating their lives to educating future generations, teachers appear to have hearts of gold. This is why when student Steven Nava noticed one of his ex-educators facing hardship, he took action.
Nava, a former student of Los Angeles Unified School District, knew that his ex-substitute teacher Jose Villarruel had been sleeping in his car. He chose to start a GoFundMe campaign to assist the man many affectionately referred to as "Mr. V."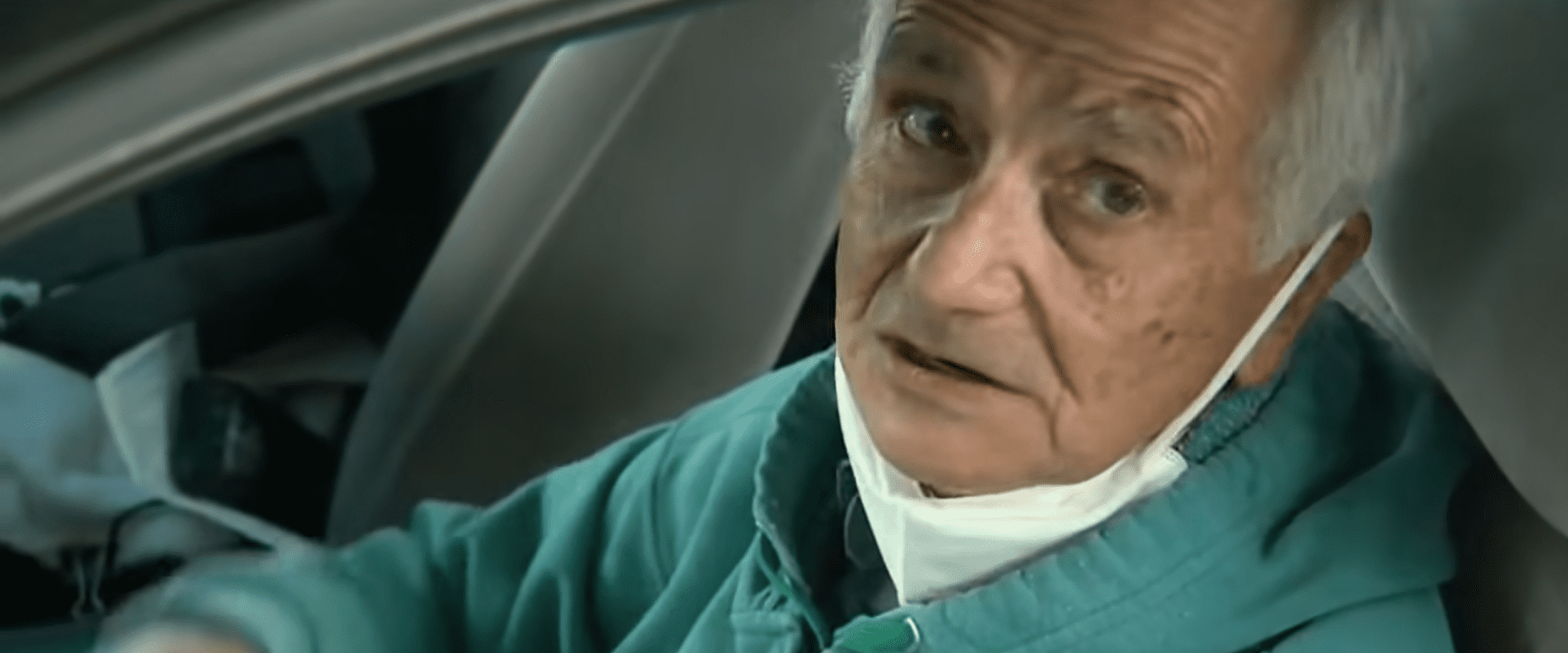 Jose Villarruel in his vehicle. | Source: youtube.com/CBS Los Angeles
Nava raised $27,000, which he and other former students presented at a surprise party for his 77th birthday on March 11, 2021. Villarruel expressed:
"Still haven't been able to digest the whole experience...It's extraordinary, it's totally unexpected."
As a Mexican immigrant, the substitute teacher had been living in a car, so he could afford to send money back to his family without the financial burden of an apartment.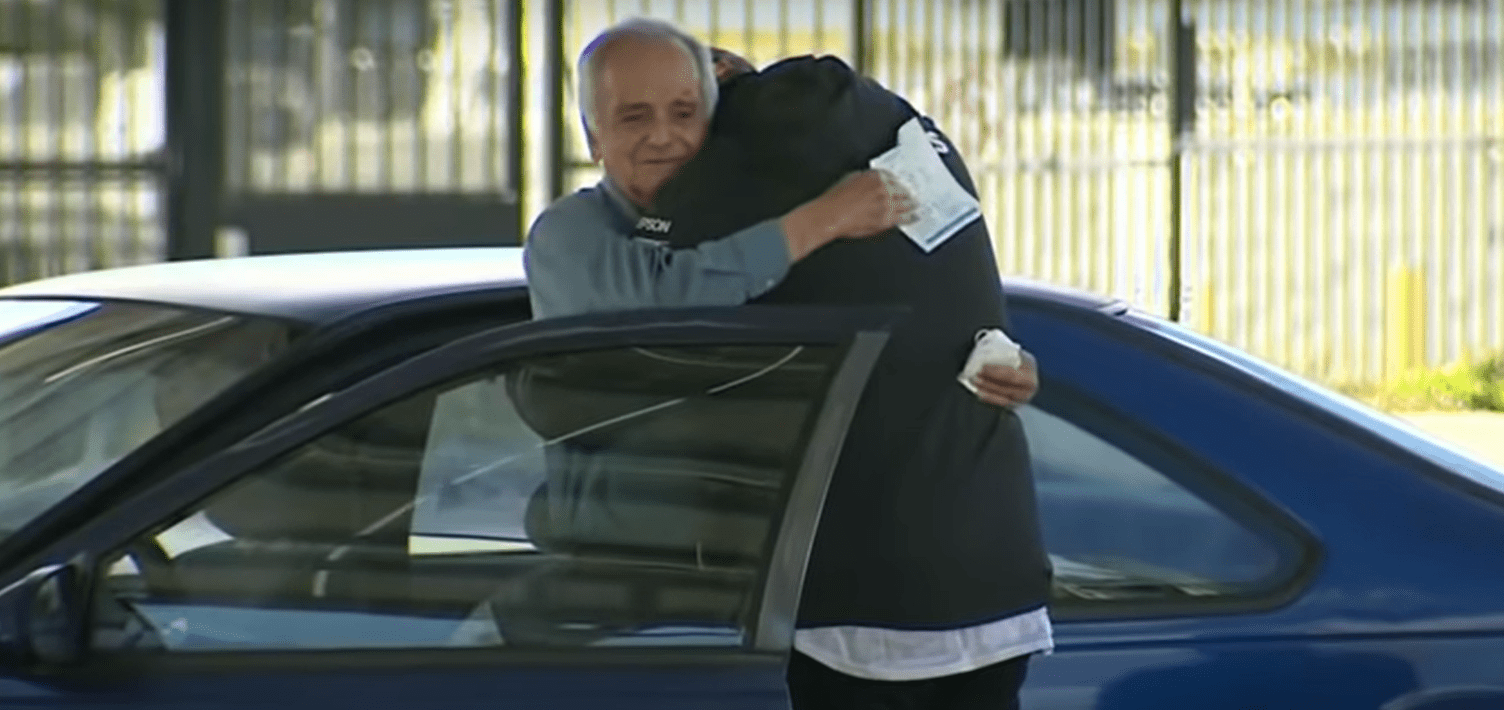 Jose Villarruel and Steven Nava hugging. | Source: youtube.com/CBS Los Angeles
A TINY SPARK OF GOODNESS
Although beautiful, one doesn't always have to make grand gestures to show kindness or help a stranger. Small acts of goodwill are impactful, too, which is what 28-year-old Kelsey embodied when she warned a new homeowner of possible danger.
The new resident's doorbell camera recorded the Amazon delivery woman advising her that it was dangerous not to have a house number. She expressed that paramedics would struggle to find her if need be.
The video, which was posted to TikTok, received many compliments on how helpful Kelsey was and her ability to advise without being condescending. Big or small, benevolence is a virtue that the greatest personify.
Please fill in your e-mail so we can share with you our top stories!