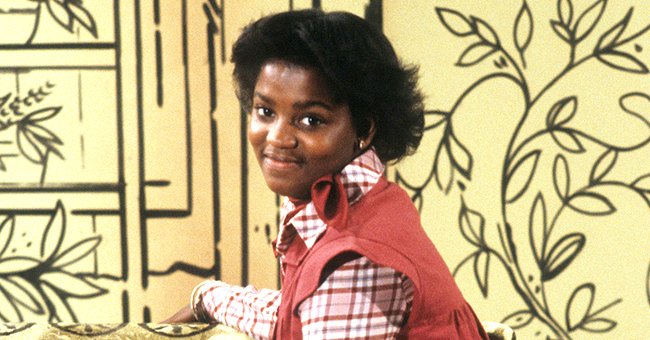 Getty Images
Danielle Spencer AKA Dee Thomas in 'What's Happening!!' Left Acting to Pursue a Dream — Her Life after the Show

Following her starring role as Dee Thomas on ABC's "What's Happening!!" a lot has happened in the life of actress Danielle Spencer. Find out what she has been up to since then.
American actress Danielle Spencer is a former child star best known for starring as Dee Thomas on the ABC sitcom "What's Happening!!" from 1976 to 1979.
On June 24, 1965, she was born to her mom Cheryl Pelt, who separated from her husband when Spencer was very young. Hence, Spencer considers her stepdad, Tim Pelt, to be her dad.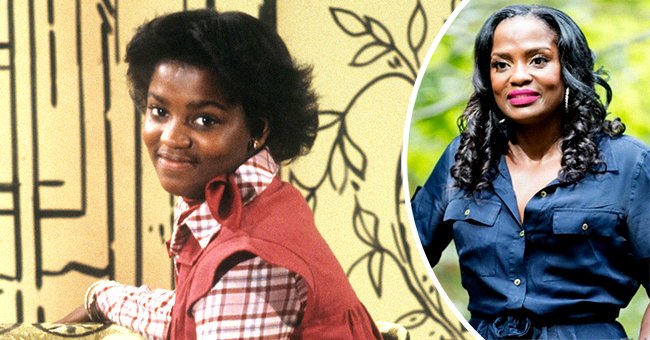 Picture of actress Danielle Spencer. | Photo: Getty Images
Spencer began acting when she was about eight years old and started taking acting classes. After earning the role of Dee Thomas in 1976, she and her stepdad were involved in a car crash in the series' second season.
Tim died in the accident while trying to protect Spencer, who was in a coma for three weeks. After coming out of the coma, she had no memories of the crash and spent six months recuperating.
When "What's Happening!!" was canceled in 1979, Spencer and her mom moved to Africa for a while. When she returned, she attended the University of California Davis, where she earned a degree in veterinary medicine.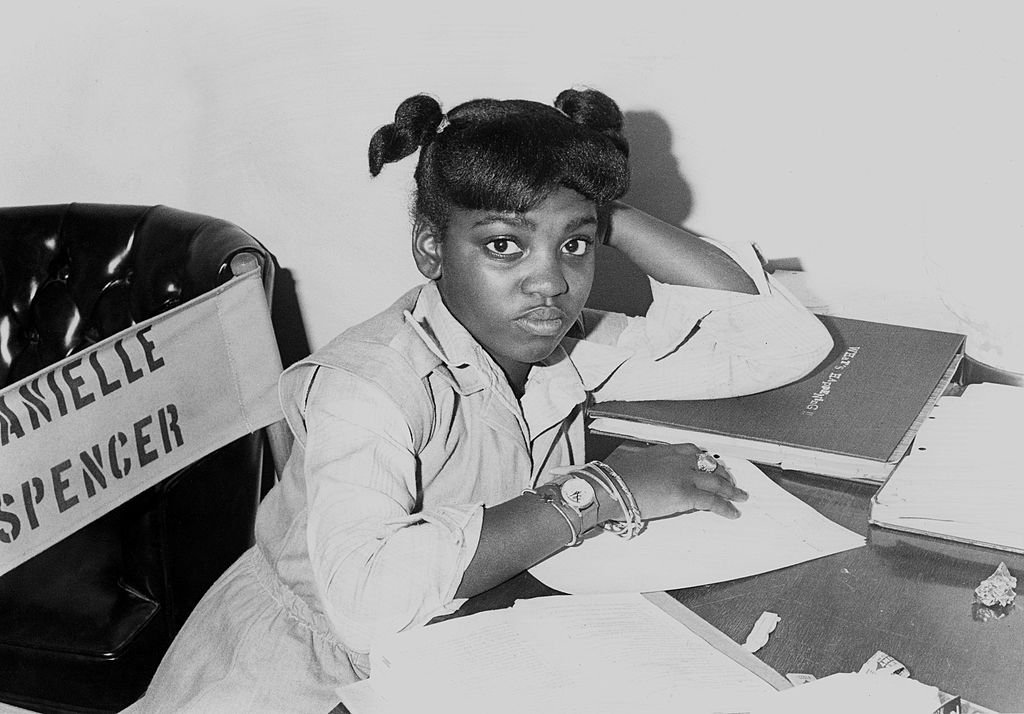 Actress Danielle Spencer from the TV show 'What's Happening!!' does her school work on her dressing room circa 1977. | Photo: Getty Images
In 1985, she reprised her role as Dee in various episodes of the sequel of "What's Happening!!" titled "What's Happening Now!!" while attending college.
When the sequel series was canceled in 1988, she attended Tuskegee University Veterinary School in Tuskegee, Alabama, and became a veterinarian in 1996.
Spencer's recovery from stenosis did not mark the end of her health battles.
Spencer's interest in veterinary medicine was inspired by her late stepfather, but she always knew she wanted to work with animals though she did not know in what capacity.
She always loved animals as they were her closest friends sometimes while growing up. Spencer was happy to become a veterinarian and believes it is good to be making a living doing something she loves.
In 1997, she portrayed a veterinarian in the hit movie "As Good as it Gets." She also appeared in the 2001 film "Peter Rabbit and the Crucifix." Although she is very focused on her veterinary practice, she usually acts in minor roles when they do not conflict with her practice.
Over ten years after beginning her veterinary practice, Spencer was diagnosed with spinal stenosis, which resulted from the accident that claimed her stepfather's life and left her in a coma for three weeks.
She underwent surgery to correct the problem but was left partially paralyzed for eight months. The actress-turned veterinarian received treatment at the Kessler Institute for Rehabilitation located in New Jersey, which she credits for saving her life.
In a reported interview, she credited her stenosis diagnosis and battle for making her have a changed perspective on the treatment of animals from just alleviating their pain to discovering the underlying cause of their troubles.
Spencer's recovery from stenosis did not mark the end of her health battles. In September 2014, she was diagnosed with breast cancer. Her diagnosis took her by surprise.
She thought that God would not give her another affliction with what she went through with stenosis. Hence, she was shocked when the doctors told her about her breast cancer diagnosis.
The former child star is dedicated to volunteering with a charity.
However, she said she had much help and support around her and considered what treatment options to choose. Spencer also hoped her diagnosis would not need chemotherapy or radiation.
Later, the veterinary doctor had a double mastectomy and chemotherapy for her breast cancer and became cancer-free. However, there were more health issues to come for her.
In 2018, she had brain surgery for a bleeding hematoma, which resulted from her childhood accident. After the surgery, she left the hospital to her home in Virginia, where she recuperated. Her friends began an appeal for financial assistance on her behalf via GoFundMe.
Despite her health battles, Spencer has maintained a positive mindset and once said she had made peace with the fact that surgeries, back pain, and walking with crutches will be part of her life forever.
However, those challenges do not mean she would not have reasons to celebrate. The former child star is dedicated to volunteering with a charity engaged with feeding the homeless and providing care for animals through her veterinary practice.
Spencer's good works have not gone unnoticed. In September 2016, she was inducted into the Smithsonian National Museum of African History and Culture in Washington D.C., which acknowledged her as the youngest African-American female child star on a TV sitcom.
The remarkable honor means she has a permanent exhibit in the new African American Cultural Museum in Washington, D.C.
The occasion excited her, and she hoped to inspire children to pursue their dreams without relenting.
Spencer is also an author and wrote the book "Through The Fire… Journal of a child star," published in 2011. The book is a glimpse into her life as a child actress.
In "Through The Fire," Spencer narrates her academic and physical challenges and how she relied on her inner strength and spirituality to overcome tough times.
She also showed her humorous side by delivering several childhood stories that reminded readers of her portrayal of Dee Thomas.
Through the book, more people took an interest in Spencer, leading to her appearing on "The Wendy Williams Show," and the TV series "Life After" and "Unsung Hollywood" with her former castmates.
In her spare time, Spencer loves photographing butterflies, beautiful blooms, and small animals. In February 2017, the first professional viewing of her photographs was held at the VCU medical center in Richmond, Virginia.
The occasion excited her, and she hoped to inspire children to pursue their dreams without relenting. Spencer has an Instagram account with over 3k followers.
However, she has not been active on social media, with her last post in June 2018. She has been married once in her lifetime to Garry Fields. They tied the knot in 1999 but divorced in 2013.
Please fill in your e-mail so we can share with you our top stories!