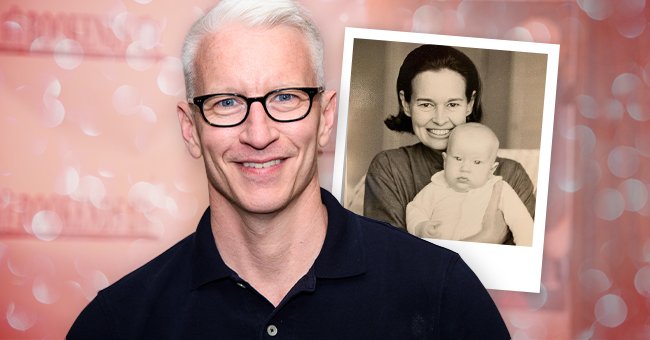 Getty Images | Shutterstock | instagram.com/andersoncooper
Anderson Cooper Opens Up about Special Relationship He Shared with His Mother Gloria Vanderbilt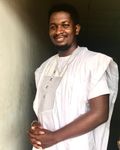 Anderson Cooper recently shared details about the unique and lovely relationship with his mom, Gloria Vanderbilt, before her passing. This comes amid the forthcoming release of his book about the Vanderbilt family.
Anderson Cooper is gearing for the release of his book centered on his ancestors, the Vanderbilts. According to Anderson, the book has two purposes. It serves as a compilation of family history and a letter to his son, Wyatt.
In a recent interview with People, the CNN anchor opened up about the special relationship he and his famous mother, Gloria Vanderbilt had, up until the time of her death. The duo was mother and son, but they were also friends.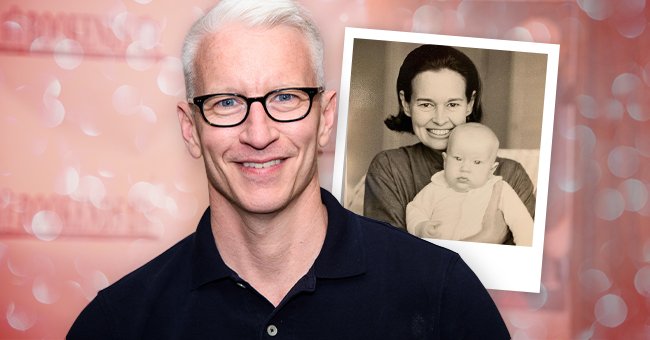 Anderson Cooper carried by his mother as a kid | Photo: Getty Images | Shutterstock | instagram.com/andersoncooper
COOPER ON HIS RELATIONSHIP WITH HIS MOM
The "Anderson Cooper 360°" star revealed that his mom was "extraordinarily unique and that he greatly missed that about her. He described the late fashion designer as "incredibly creative," and because of this, her ideas often changed.
Cooper recalled how he would heartily catch up to her change of ideas sometimes and try to convince her otherwise, other times. The "Mole" star explained that he missed the random phone calls his mom would make when she was alive.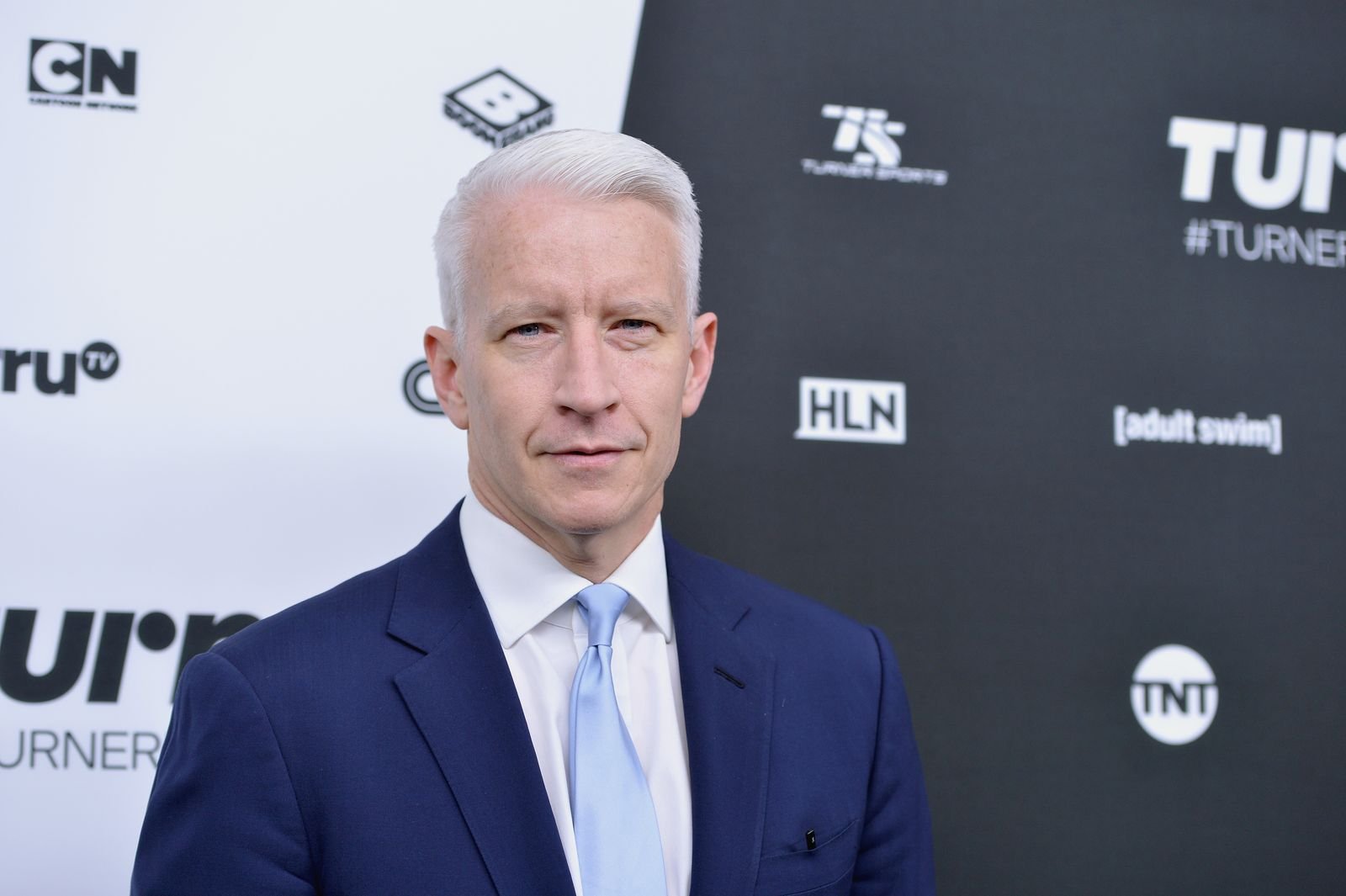 Anderson Cooper at the Turner Upfront 2016 at Nick & Stef's Steakhouse on May 18, 2016 in New York City | Photo: Getty Images
He noted that although he did not view himself as a relationship expert or someone to advise in that field, he was always keen on his mom's relationship. He would readily give her advice when she went on dates and his thoughts about her companions.
When asked if he would like to have more children, [Cooper] dad chimed that it would be nice.
While fans are ready to learn more about Cooper's family in his book, "Vanderbilt: The Rise and Fall of an American Dynasty." The book retails for $14.99 on Kindle, $20.49 for hardcover purchase, and $28.80 for paperback.
HIS INITIAL RESOLUTION ABOUT THE VANDERBILTS
Before his passion for his family's history, Anderson did not give much thought to the dynasty. The TV icon shared that while he was growing up, he avoided his family's name.
Cooper opined that he couldn't keep friendships as a kid due to people finding out who his mother was. This, in essence, made him decide to stay away from the name as much as possible.
These days Anderson is carrying on his lineage and that of the Vanderbilts through his son, Wyatt. When asked if he would like to have more children, the celebrity dad chimed that it would be nice.
INSIDE COOPER'S LIFE AS A DAD
The multiple-award winner stated that he was beginning to see a resemblance between his son and his late older brother, Carter. He also gave updates on his tiny tot, sharing that Wyatt was a bubbly child.
The 54-year-old shares his son with his former partner, Benjamin Maisani. The couple is no longer together, but they reached a compromise on parenting. Cooper once called it an unusual arrangement that worked for them.
The TV host made sure that he and Maisani met each other halfway so that Wyatt would have two parents. He wanted it to be different from how he grew up in a one-parent household.
Please fill in your e-mail so we can share with you our top stories!