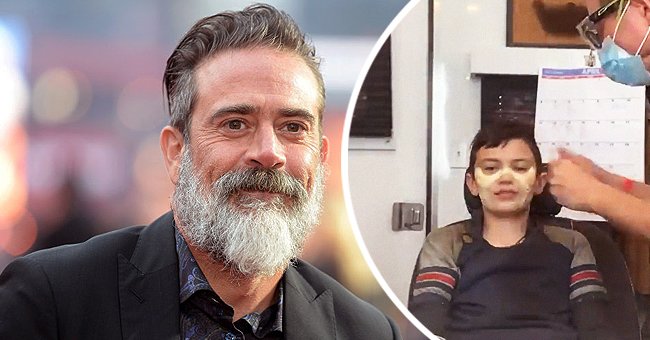 Getty Images | Instagram.com/jeffreydeanmorgan
Jeffrey Dean Morgan Is 'Super Proud' after Son Makes 'The Walking Dead' Debut as Young Walker

Jeffrey Dean Morgan couldn't be prouder of his son, Augustus "Gus" Morgan, as the youngster recently made his debut as a walker in one of the episodes of "The Walking Dead."
The news was shared by the actor himself, who took to his official Instagram page to share three snaps of Gus on set completely dressed for the part.
In the first picture, the 11-year-old can be seen portraying a young walker with several other undead behind him, and the realistic make-up really makes the whole scene stand out.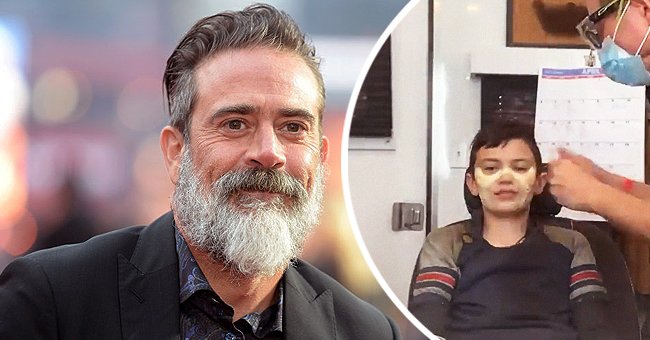 Jeffrey Dean Morgan on the left and son Augustus "Gus" Morgan on the right | Photo: Getty Images | Instagram.com/jeffreydeanmorgan
FOLLOWING IN HIS FOOTSTEPS
In the second photo, Gus is peeking out from a hole in a metal fence while Greg Nicotero, the primary director of "The Walking Dead" and "Fear the Walking Dead," is close by pointing at him.
Gus wasn't the only member of the Morgans who starred on the show.
In the final snap, Morgan's son is proudly posing with five other actors in their walker costumes, a moment that the young boy will hold in his memory for quite a long time.
Although it was the first time Gus appeared as a Walker on the show, fans had the opportunity to get a glimpse of him in a photo shared by Morgan back in April, in which his face is partially hidden.
VERY EXCITED
The 55-year-old actor said he and his wife, Hilarie Burton, are "super proud" of their son and thanked AMC, as well as Nicotero, for making a dream come true.
During an appearance on "The Late Late Show with James Corden," Morgan revealed that Gus was tested for COVID-19 so he could be on set and that he was "so pumped it's ridiculous."
Morgan, who just like co-star Lauren Cohan, starred in "Supernatural" alongside Jensen Ackles and Jared Padalecki, said that Gus passed out the first time they applied zombie make-up on him. He added:
"Now, that was a few years ago so I'm hoping he doesn't pass out this time around because the makeup's gonna be extensive and cool."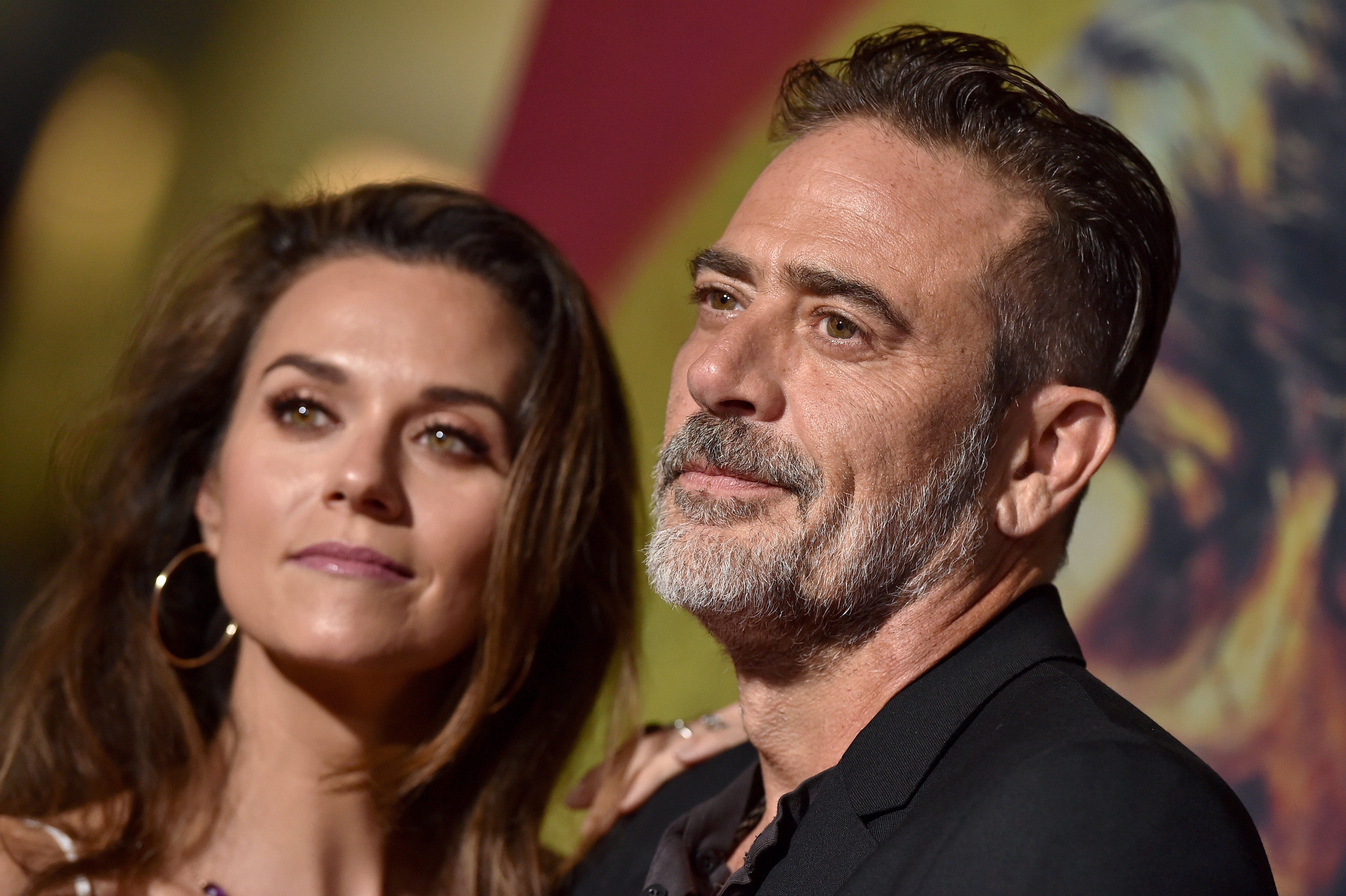 Hilarie Burton and Jeffrey Dean Morgan at the Special Screening of AMC's "The Walking Dead" Season 10 at Chinese 6 Theater in Hollywood, California | Photo: Axelle/Bauer-Griffin/FilmMagic via Getty Images
TEARS ON SET
However, Gus wasn't the only member of the Morgans who starred on the show. Burton also had a guest-starring stint where she played the role of Negan's late wife, Lucille.
According to Morgan, they only shot two takes of each scene because it was too emotional and they couldn't even look at each other without tearing up.
Please fill in your e-mail so we can share with you our top stories!