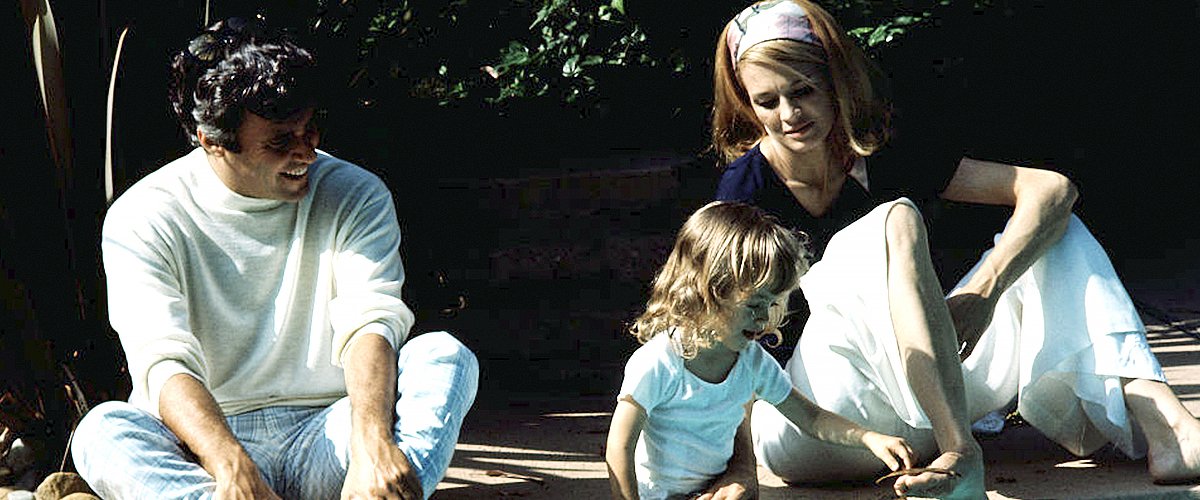 Getty Images
Burt Bacharach Revealed Details of Daughter Nikki's Death from His marriage to Angie Dickinson in His 2013 Memoir
Nikki Dickinson, the daughter of Angie Dickinson and Burt Bacharach, lived a troubled life from her birth and struggled all through her adult years until she finally took her own life in her 40s.
Legendary American composer Burt Bacharach endured the most difficult moment of his life after he lost his daughter Nikki Bacharach. The memory of her demise remains a dark part of his life.
Nikki was the golden child of Burt and his wife, actress Angie Dickinson, a stunning actress whose career spanned several years and saw her feature alongside some of Hollywood's biggest names.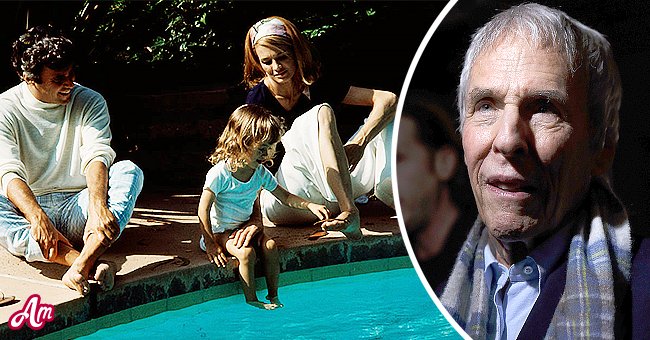 Angie Dickinson, Burt Bacharach, and their daughter Lea Nikki by a pool | Photo: Getty Images
Burt, on his part, gained global recognition and won two Oscar for his compositions for the likes of Dionne Warwick, Dusty Springfield, and Tom Jones. Unfortunately, losing Nikki was a turning point.
Nikki's life was a bitter moment in what seemed to be a perfect career for Burt. However, from her birth to her death, the late 40-year-old lived a life plagued by sadness.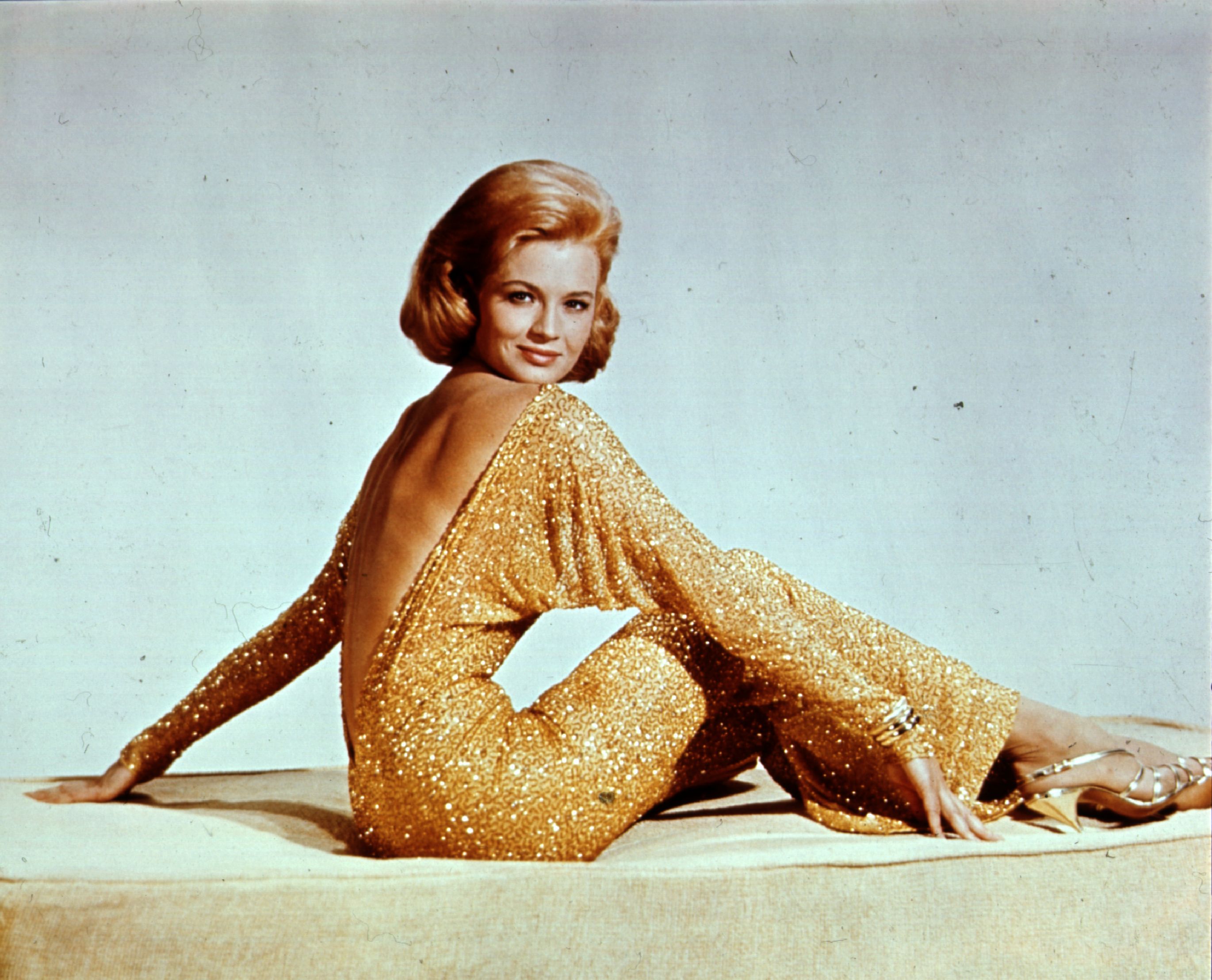 Angie Dickinson wearing a backless gold lame evening dress with batwing sleeves, circa 1965. | Photo: Getty Images
EARLY LIFE AND POOR HEALTH
Three months ahead of the expected arrival, Dickinson discovered she was having premature labor and was on the verge of having a risky pregnancy. As a result, she was asked to have a bed rest, but she ended up with an infection.
At the fear of losing her baby, Dickinson went to the hospital for her delivery, not knowing if she would ever set eyes on the baby alive, setting the unfortunate turn of events into motion.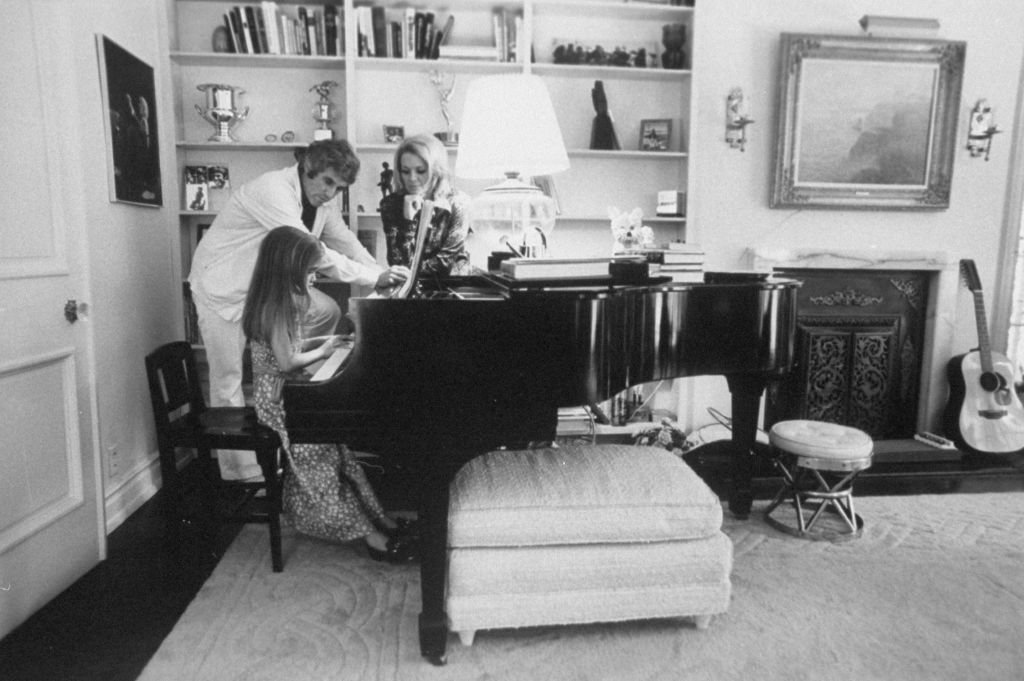 Burt Bacharach and his wife Angie Dickinson watching Nikki play the piano in May 1974 | Photo: Getty Images
Fortunately, Nikki was born, but she would turn out to be the most fragile baby the couple had ever seen. Having been born prematurely, Nikki was put in an incubator where she stayed for three more months.
This was the least of the couple's problems, however. After taking her home, Burt and his famous wife seemed happy to have finally found peace as a family, but it would only take a few months for all hell to break loose.
When she was a year old, Nikki's health problems unfolded, and she was diagnosed with strabismus after she developed difficulties with her eyes, and that would not be the last of her problems.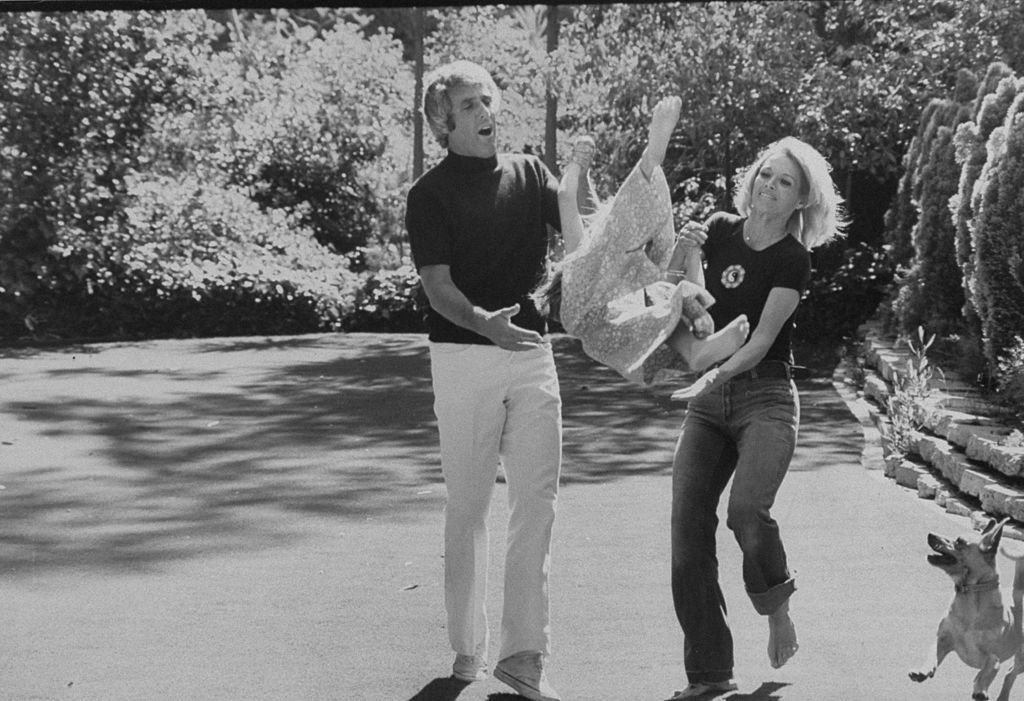 Burt Bacharach and his wife Angie Dickinson playing with Nikki in May 1974 | Photo: Getty Images
She spoke her first word when she was three years old but was active enough to take part in sporting activities like gymnastics, horseback riding, swimming, scuba diving, and ballet.
Amidst her many health woes, Nikki had good musical skills and played the piano excellently well. Her musical skills were a pointer to the strong genes of her famous father, Burt.
Nikki struggled with the developmental disorder Asperger's syndrome (AS), which is a form of autism. Her major problem was coping with her condition, which ultimately affected her mother's career.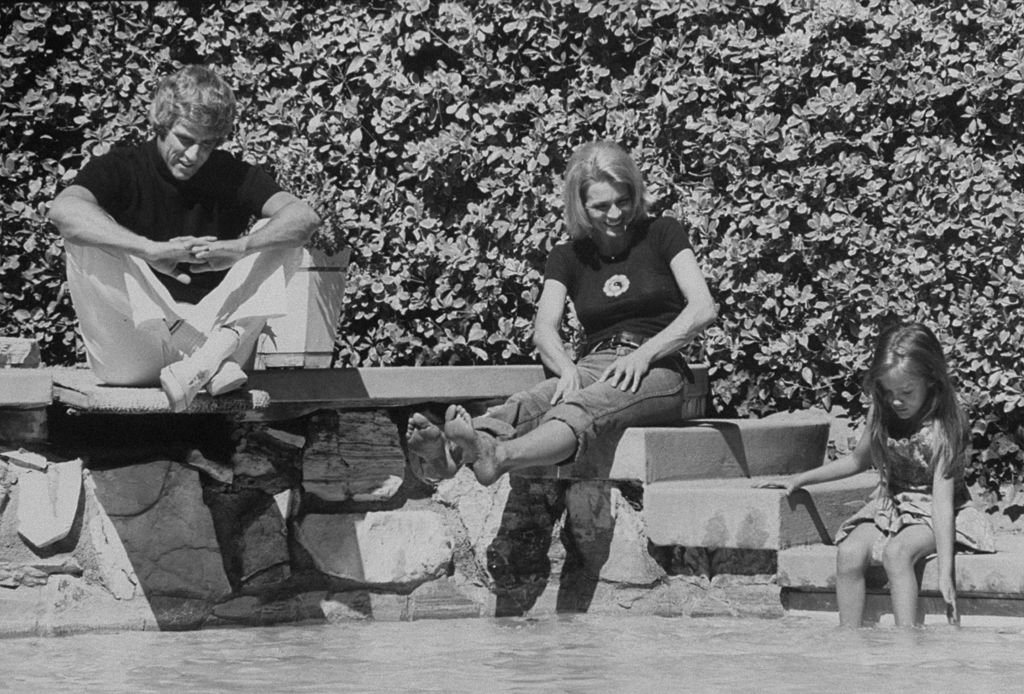 Composer Burt Bacharach Jr. (L) and his actress wife Angie Dickinson watching their daughter play in the water in Hollywood in 1974. | Photo: Getty Images
Dickinson paused her career to tend to her sick daughter. Doing less work and tending to her daughter proved helpful as Nikki began to make admirable progress.
Nikki studied geology at Cal Lutheran University and with Burt supporting her, she managed to obtain her degree. However, due to her poor eyesight, she could not pursue a career in the field.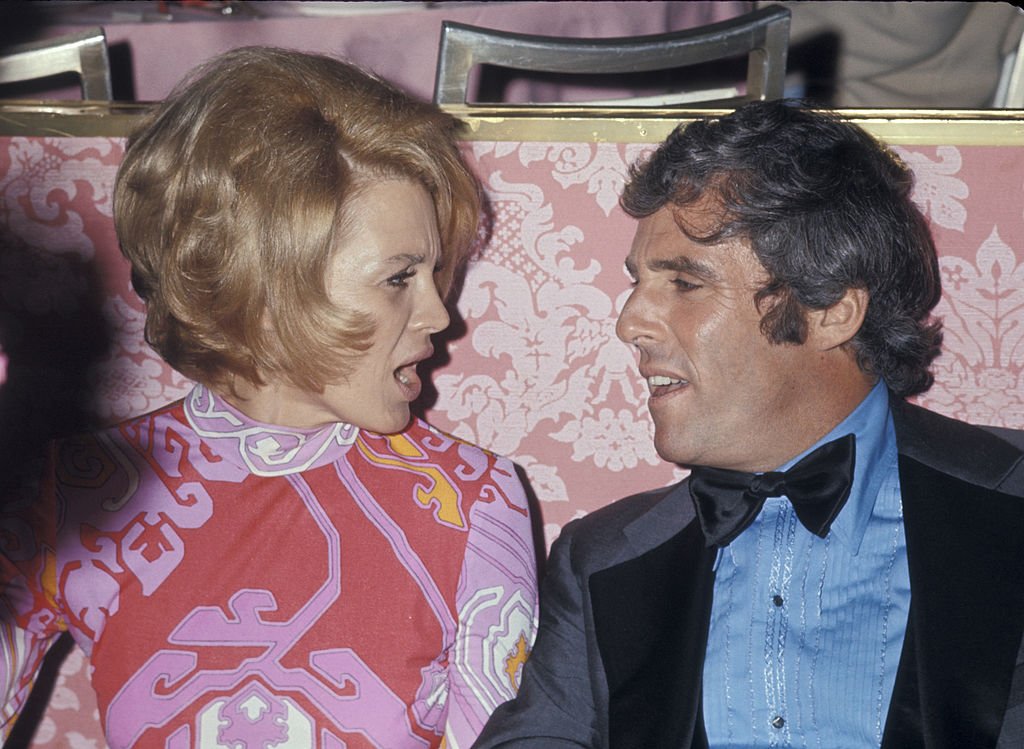 Angie Dickinson and Burt Bacharach in Beverly Hills, California in April 1971 | Photo: Getty Images
One of the decisions Burt regrets is sending Nikki to the UCLA Lab School, which had kids of all backgrounds, some of them disabled, and separating her from the warmth of her mother. While in school, Nikki was bullied by other students, which remained a hurtful experience for her.
Nikki's inability to cope got the best of her as she grew older, and she soon became more explosive and angry at herself. It was only a matter of time before she took her own life in order to end the suffering.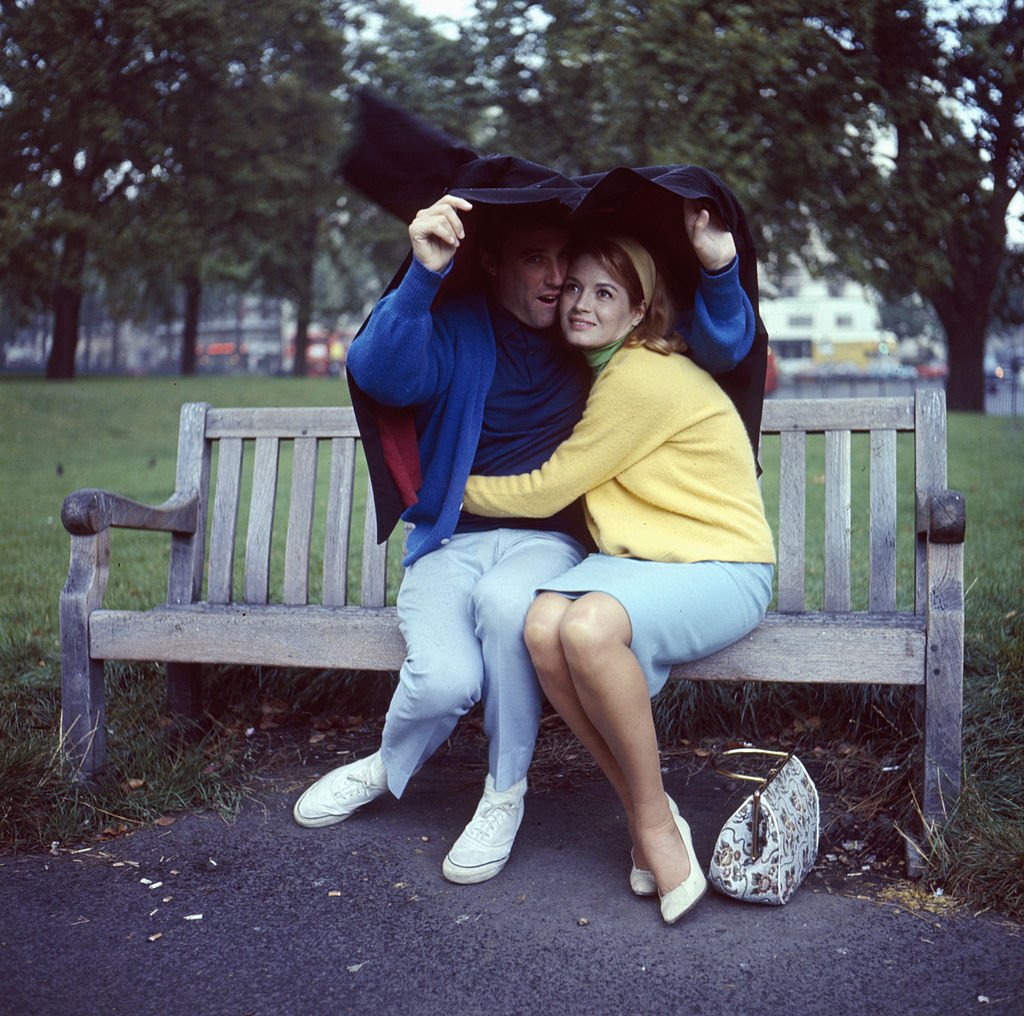 Burt Bacharach and his wife Angie Dickinson in a London park in 1966 | Photo: Getty Images
GETTING DIAGNOSED AND LATER LIFE
Burt and his wife were surprised over Nikki's inability to cope despite being able to play the piano and make friends, and after several attempts to help her, they sent Nikki to a mental home where she spent a decade.
It was in 2000 that she got the right diagnosis, and it was realized that she had Asperger's, which limited her social skills.
Asperger's syndrome is a pervasive developmental disorder on the autism spectrum. People with Asperger's often have high intelligence and vast knowledge on narrow subjects but lack social skills.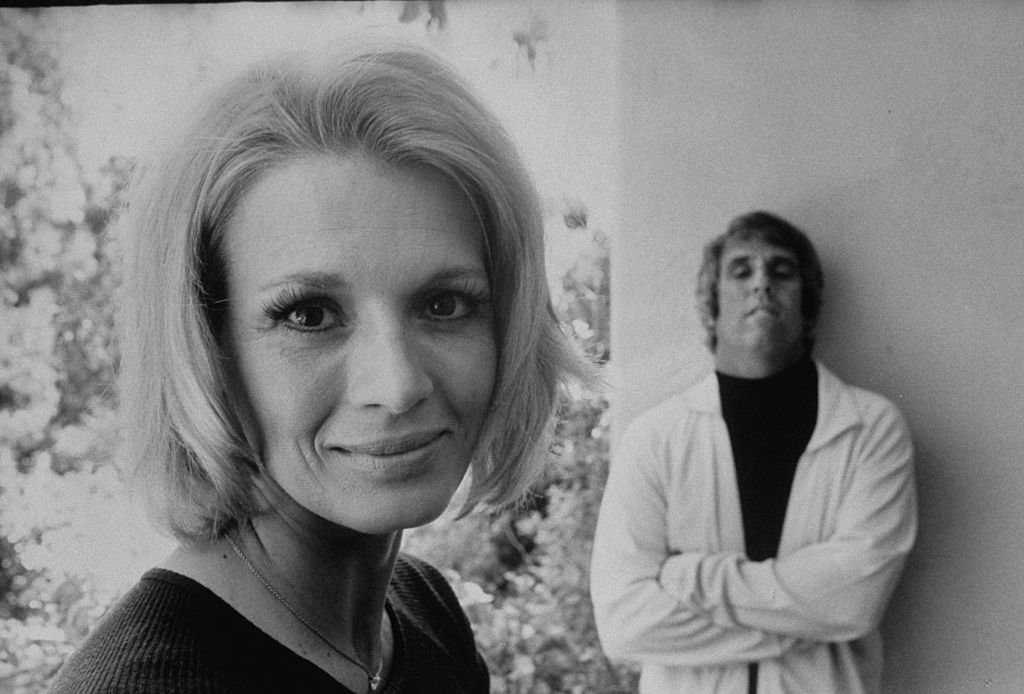 Burt Bacharach and his wife Angie Dickinson in May 1974 | Photo: Getty Images
The last ten years of her life were filled with pain and sorrow, which meant Dickinson had to give her 100% of her attention. Also, her late diagnosis meant she spent more than half of her life not knowing of her condition.
THE UNFORTUNATE EVENT
In 2007, at age forty, Nikki was found dead in her apartment in California. The coroner's office reportedly noted that she had taken her life through suffocation, using a plastic bag and helium.
BURT OPENS UP
In 2013, Burt released a memoir where he opened up on losing his only child with his ex-wife. In his memoir, "Anyone Who Had A Heart: My Life And Music," the famous composer revealed he was shocked by Nikki's death.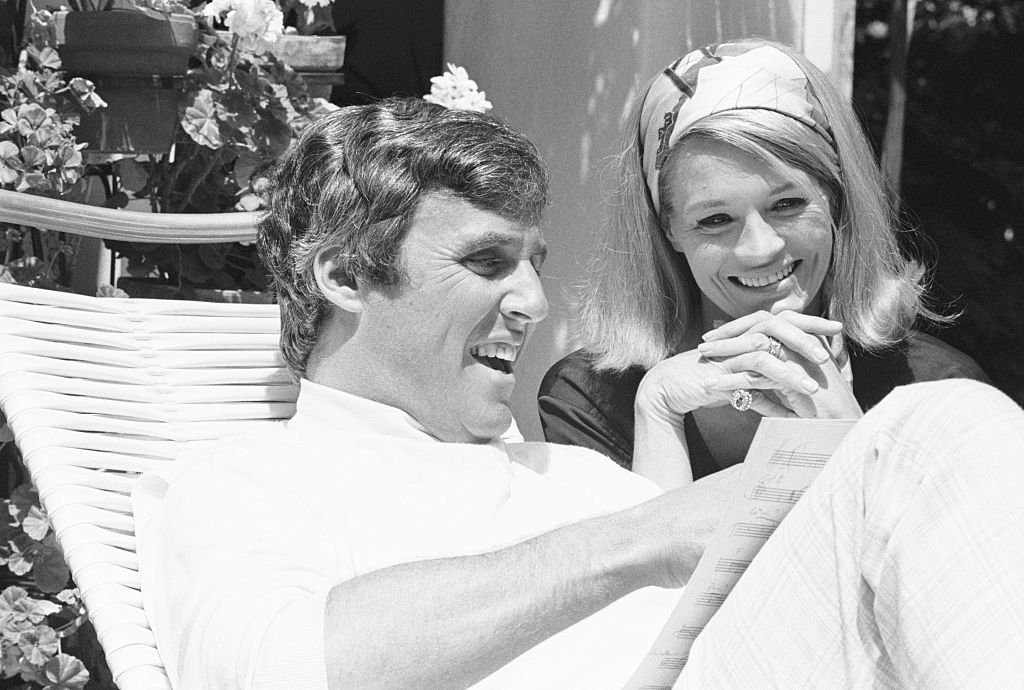 Composer Burt Bacharach and wife, actress Angie Dickinson, review some of Burt's new songs on the patio of their home. Los Angeles, California, in 1960. | Photo: Getty Images
Although he noted that she had threatened to take her life as things became unbearable for her, he never thought she would do it since she had a close bond with her mom.
He noted that at some point, she got tired of hearing helicopter noises and began to drop hints of her action. Burt sometimes wishes he paid attention to those warnings.
Burt also revealed that she left a note for him before her death, which was seen after the body was found lifeless in her room. However, Burt admitted he never read the letter and never will since he said he knew what was in it.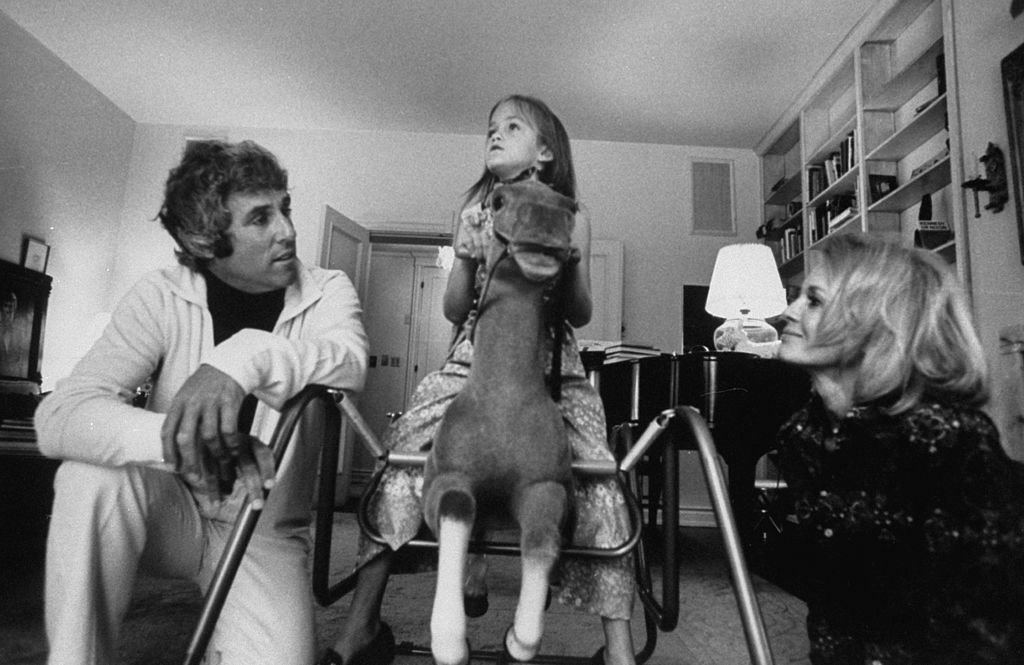 Composer Burt Bacharach Jr. (L) and his actress wife Angie Dickinson watching their daughter ride a rocking horse. | Photo: Getty Images
The music legend blames himself for sending Nikki away for years, adding that she resented him for it, and he hated himself for making such a decision that brought her more pain.
Aside from Nikki, Burt has three other children. He adopted a son, Christopher, with his third wife Carole Bayer Sager, and has two children, Oliver and Raleigh, with his fourth wife, Jane Hansen.
Music has always been Burt's way of coping with losses, and following the death of his daughter, he focused on music, and at 93, he is still an active composer, although a big part of him tries to keep the past locked up.
If you or someone you know is considering suicide, please contact the National Suicide Prevention Lifeline at 1-800-273-TALK (8255), text "help" to the Crisis Text Line at 741-741, or go to suicidepreventionlifeline.org.
Please fill in your e-mail so we can share with you our top stories!
The information in this article is not intended or implied to be a substitute for professional medical advice, diagnosis or treatment. All content, including text, and images contained on news.AmoMama.com, or available through news.AmoMama.com is for general information purposes only. news.AmoMama.com does not take responsibility for any action taken as a result of reading this article. Before undertaking any course of treatment please consult with your healthcare provider.