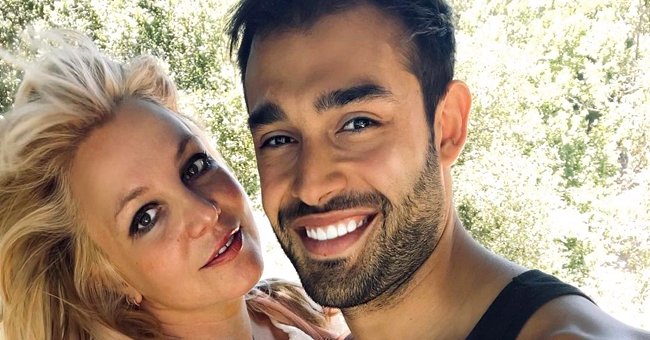 instagram.com/samasghari
Sam Ashgari Reacts to 'Britney vs. Spears' Post on Netflix's Instagram Page

Sam Asghari, Britney Spears' fiancé, has spoken out on social media about his feelings towards the Britney Spears documentaries that are doing the rounds on Netflix, CNN, and NBC in a now-deleted comment.
Britney Spears' conservatorship has been the topic of conversation among many people over the past couple of years. In the last few months, it has truly exploded into something that you can't escape hearing or talking about.
While fans of Spears have their own opinions on the conservatorship, many forget about those closest to her and how they feel about everything that is going on and the documentaries that are coming out.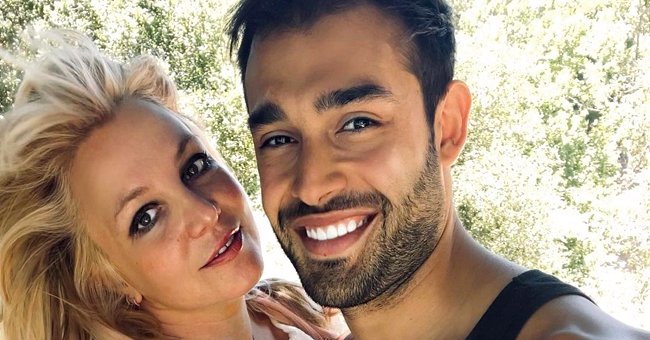 Sam Asghari and Britney Spears posing together | Photo: Instagram @samasghari
THE NETFLIX DOCUMENTARY
While BBC and CNN have both released documentaries on Spears and the conservatorship she has faced under the hands of her father, Netflix has also released a documentary about it.
On September 23, it was announced that Netflix would be releasing a documentary following the conservatorship and all of the things that Spears has faced during her years of being a conservatee.
The streaming platform announced the documentary by posting a trailer video onto their Instagram profile which immediately began gaining attention from fans and celebs worldwide who have been following the story.
One of the people who commented was Sam Asghari, Spears' fiancé. He was among many celebrities who commented and even went so far as to reply to Bobby Campell, Lady Gaga's manager.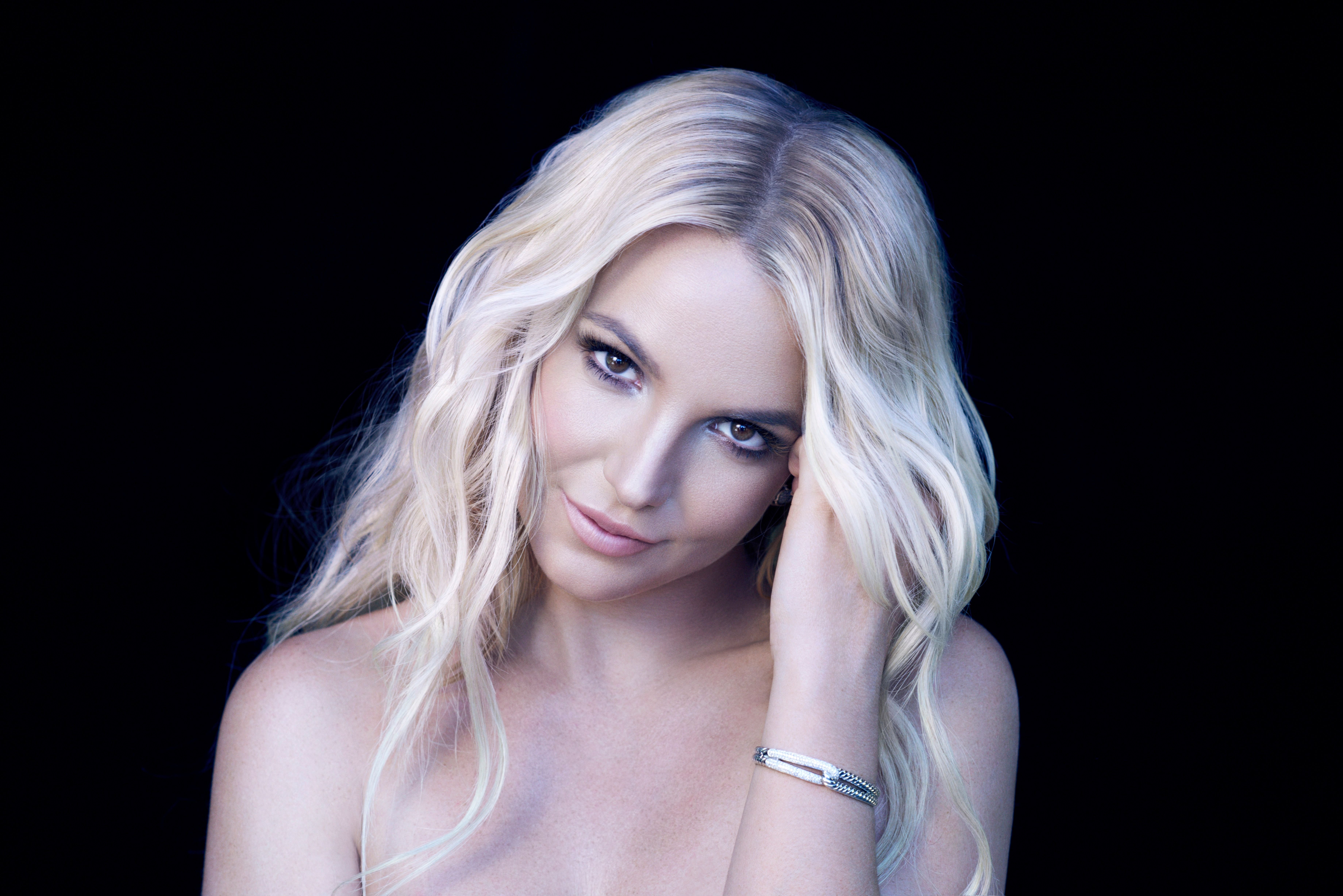 A photograph of Britney Spears handed to NBC ahead of the "I Am Britney Jean" release. Date and location unspecified. | Photo: Getty Images
THE COMMENT
While Asghari may have meant well with his comment on the post, it was not received nearly as well as he might have expected.
Asghari replied to Campbell's comment with an emoji showing he agreed with what Campbell was saying, and shortly after that; he made a comment of his own, which he has since deleted from the comments section of the post.
However, before deleting the comment, it was seen by many people. Asghari expressed he was hopeful the profits being made from each of the documentaries would be put towards fighting injustice.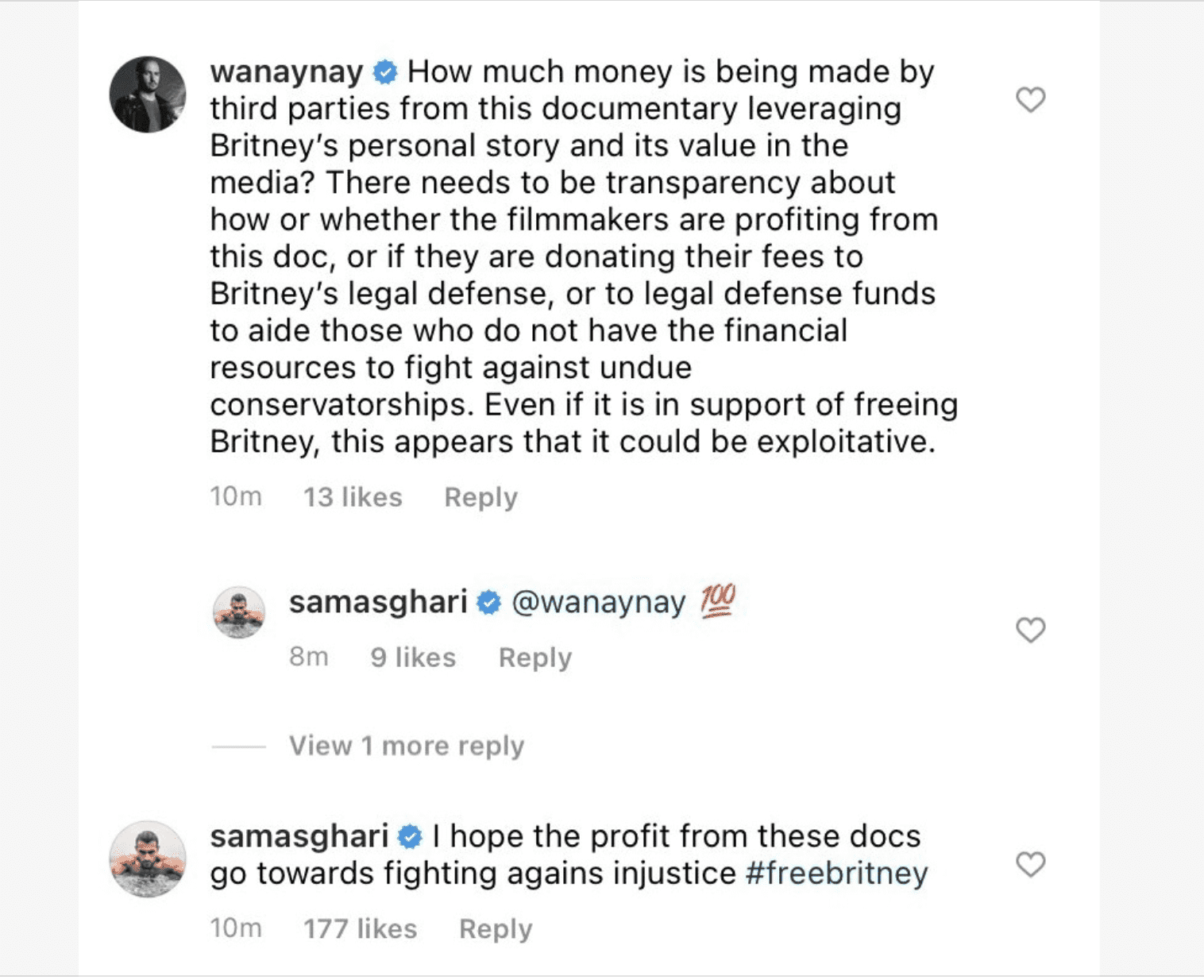 Comments made by Bobby Campbell and Britney fans on the Netflix documentary announcement post on Instagram | Photo: Instagram @netflix
THE BACKLASH
As soon as the comment was posted, people began attacking Asghari, saying he was part of the problem as he had spent six years with Spears and had yet to do anything to help her.
One of the comments made in reply to Asghari's reply to Campbell's comment added that he should focus on Spears rather than posting on Instagram.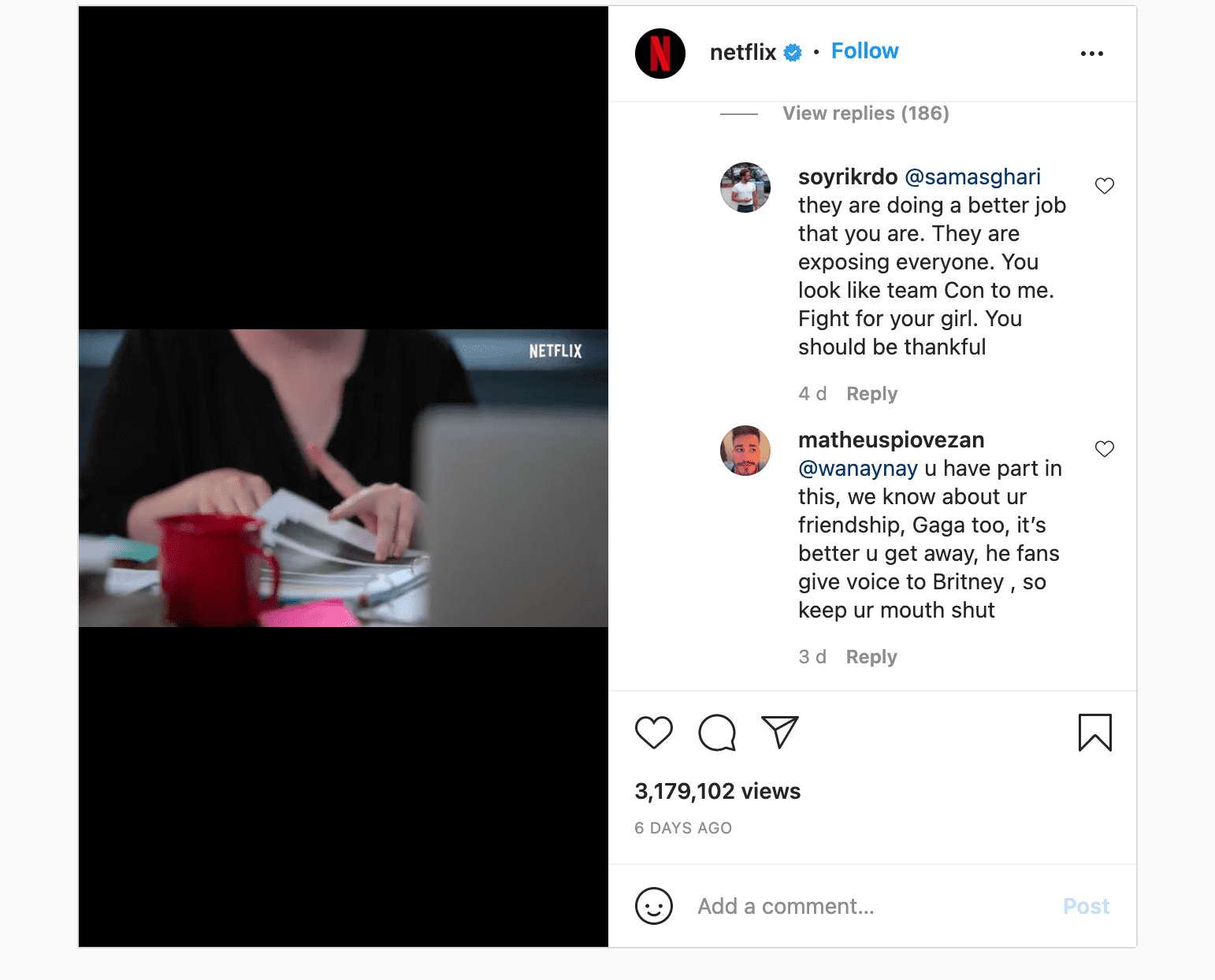 Comments made in response to Sam Asghari's now-deleted comment on the Netflix documentary announcement post on Instagram | Photo: Instagram @netflix
Another comment said the documentaries were doing a better job than he was because they exposed injustices, encouraging him to "fight for [his] girl" instead. Asghari replied with an Instagram story which has since disappeared.
Please fill in your e-mail so we can share with you our top stories!