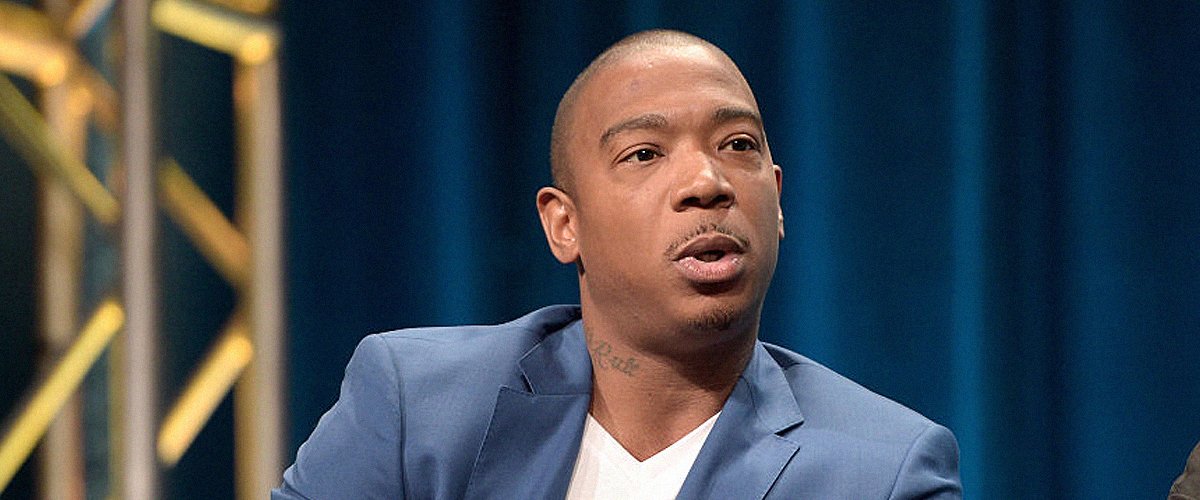 Getty Images
Ja Rule Once Was Rumored to Be Gay While Being Married to His High School Sweetheart - Meet the Rapper's 3 Kids & Wife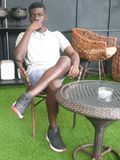 Ja Rule and Aisha Atkins' 20-year marriage is admired by many. Despite the challenges that have trailed their marriage, including gay rumors, the couple has managed to stay together.
Jeffery Bruce Atkins, popularly known as Ja Rule, is a talented American rapper. He was catapulted into the spotlight in 1999 after releasing his debut single "Holla Holla." Outside the spotlight, the rapper appears to have a personal life filled with fun and love.
He is happily married to his beautiful wife and high school sweetheart, Aisha Atkins. Like her husband, Aisha is no novice to show business. She is a reality TV star, a well-seasoned socialite, and has made several appearances on TV shows.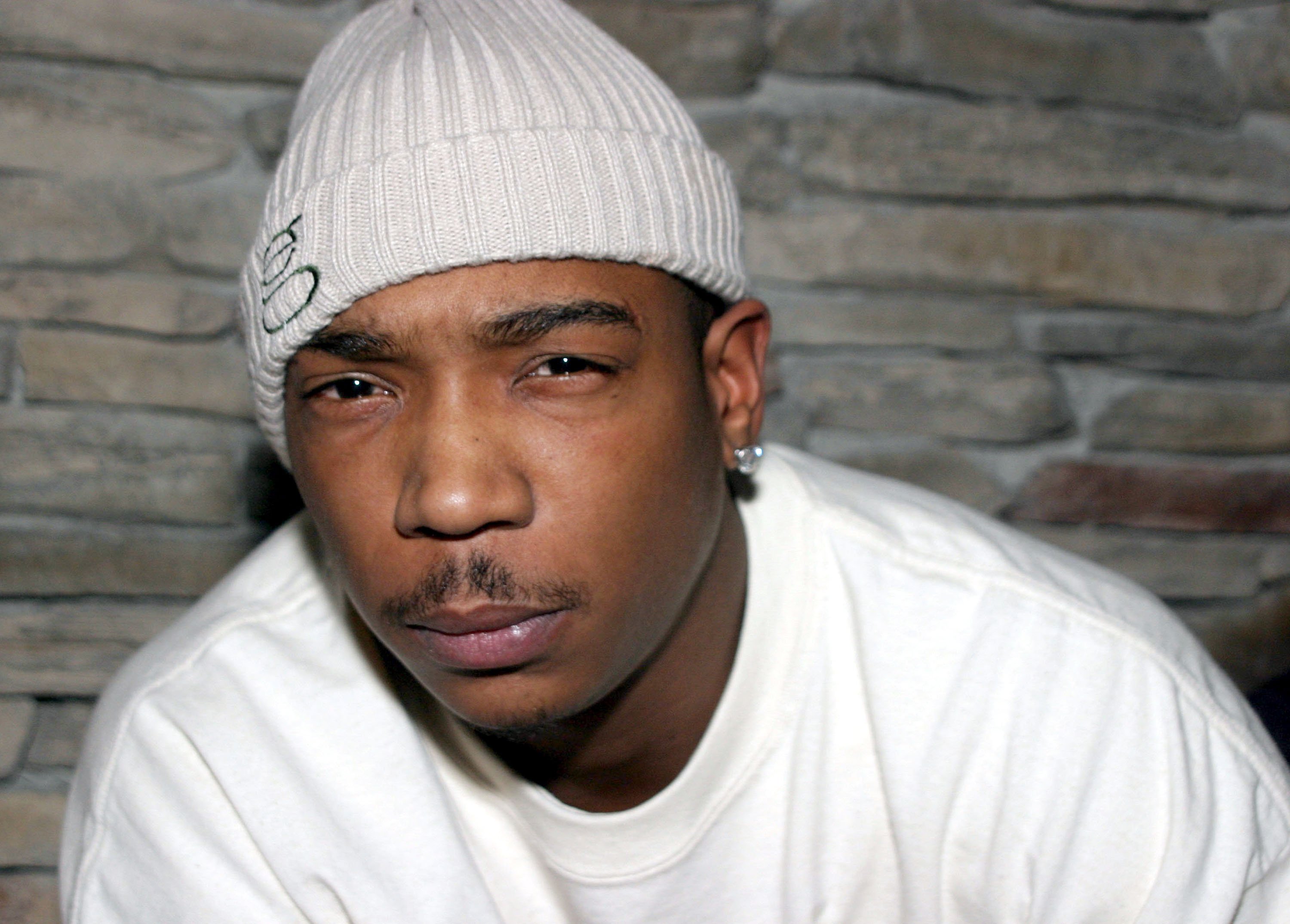 Ja Rule during AOL Music Broadband Rocks Live Concert With Usher - After Party at Boulevard in New York City on March 23, 2004. | Photo: Getty Images
The mother of three has been on television talk shows like "The Wendy Williams Show," "The Real," "Access Hollywood Live," and MTV's "Follow The Rules." Here is some information about the celebrity's love and family life away from the camera.
AISHA AND JA RULE
Aisha and Ja Rule have known each other for decades. They met in high school when the former was only 14 years old, and not long after, they officially began their relationship. The lovebirds continued their romance until they graduated high school.
In 2001, a few years after their graduation, the couple took their relationship a step further by walking down the aisle. The wedding was an amazing one with a 1940s gangster theme, lots of champagne, cigars, and good music.
Since they tied the knot, the couple has managed to live in peace, irrespective of the many challenges they have faced. On April 14, they celebrated their 20th marriage anniversary, and Aisha marked the occasion by professing her undying love for her rapper husband.
She took to her Instagram page to share several images which showed the admirable bond between the pair. The first and second slides were throwback pictures from the couple's wedding day.
Aisha wore a lovely white wedding gown with a white veil, while her husband looked dapper in an all-white outfit. Other slides confirmed the love the husband and wife have for each other.
They captured beautiful moments including when Aisha and Ja Rule were big on PDA. Even though the pictures proved that the duo was head over heels in love, the caption revealed even more.
Aisha thanked Ja Rule for making her laugh every day, for giving her three exceptional children, and for being a supportive husband. Furthermore, the socialite assured her husband of her love for him, hoping for a lifetime of love and laughter.
MEET THE COUPLE'S THREE KIDS
Aisha and Ja Rule are doting parents to three children — a daughter, Brittany, and two sons, Jeffrey Jr. and Jordan. The couple welcomed Brittany in 1995; five years later, they celebrated the arrival of Jeffrey. The last of the pair's children, Jordan, was born in 2005.
The kids are all grown up and are doing very well. Recently, Brittany celebrated her 26th birthday, and her mom showed her love via an Instagram post. The reality TV star updated fans with throwback pictures of her daughter, with a caption that read:
"Happy birthday to my beautiful daughter @brittasja_ I can't believe it's been 26 years already. You've grown into such an amazing young lady and I couldn't be prouder of you!..."
Brittany may only be 26 years old, but she has several achievements to her name. The beautiful lady is a reality TV star and screenwriter. She is known for writing "Being Coloured," which she shared on her YouTube channel.
Apart from being a screenwriter, Brittany is also a model. She once shared a photo of herself flaunting her banging body in a red two-piece, an image that caught the attention of actor Wavvy Jones.
Ja Rule fell in love with an inmate in prison and planned to divorce his wife.
RELATIONSHIP WITH THEIR KIDS
Apart from being great lovers, Aisha and Ja Rule are also great parents. They share a close bond with their kids and love spending time with them. The fantastic family is currently part of a reality TV series called "Follow The Rules."
"Follow The Rules" has been airing since 2015 and it features Ja Rule, Aisha, Brittany, Jeffrey Jr., Jordan, the rapper's mother, and mother-in-law. More than anything, the proud parents also love flaunting their kids on social media.
In July, Aisha updated her fans with a photo of her kids posing side by side with each other. Jordan was clad in a black graduation gown, holding a matching cap, while Brittany wore a striped dress, and Jeffrey Jr. donned a white shirt, white jacket, and black pants.
Also, on National Sons Day, the mother of three celebrated Jeffrey and Jordan by posting lovely pictures of them on Instagram.
SECRETS OF THEIR SUCCESSFUL UNION
Like every other marriage, Aisha and Ja Rule's union has been laced with several obstacles. In 2010, the latter was arrested and faced a two-year sentence for possession of illegal weapons.
He noted that even though waking up to the same person every day was hard, the secret to his happy union was friendship.
While serving his sentence, Ja Rule was also sentenced to 28 months in jail for tax evasion of over three million dollars. He was finally released on May 7, 2013. Shortly after his release, things got worse for the star.
A blog alleged that the rapper was gay. According to the blog, Ja Rule fell in love with an inmate in prison and planned to divorce his wife. Later on, the reported information was proven to be false, as the father of three debunked the gay rumors on his Twitter page.
Through it all, Aisha and Ja Rule's marriage grew even stronger. The Grammy award-nominated artist once opened up about the secret to his long-lasting marriage.
He noted that even though waking up to the same person every day was hard, the secret to his happy union was friendship. Ja Rule believes friendship never gets stale, and he is always ready to try out new things with his wife.
Please fill in your e-mail so we can share with you our top stories!