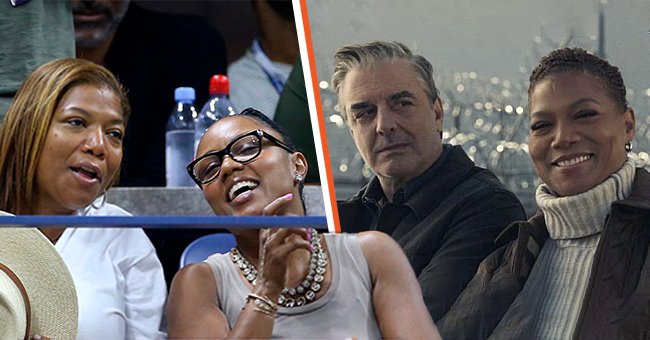 Getty Images | twitter.com/MirrorCeleb
The Equalizer' Queen Latifah Once Publicly Called Her Long-time Speculated Partner Eboni Nichols 'My Love'

Queen Latifah made a name for herself in the entertainment industry as one of America's most famed actresses. However, she likes to keep her personal life private, including her sexuality and long-standing relationship with Eboni Nichols.
Born as Dana Elaine Owens in New Jersey, Queen Latifa grew up with great role models. Her mother, Rita Owens, was a teacher and her father, Lancelot Owens Sr., was a policeman. She also had a brother, Lancelot Jr., who sadly passed away in 1992 due to a motorcycle accident.
The actress credited her parents for raising her to be a strong woman with lots of love and without gender constraints. Here's a look into the "Equalizer" star's personal life, including her relationship with her partner Eboni Nichols.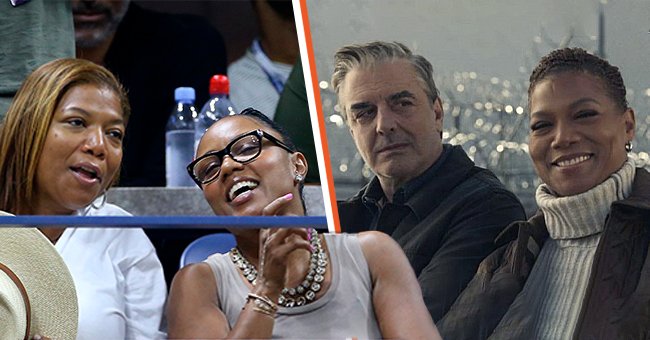 Queen Latifah and Eboni Nichols during the 2016 US Open at USTA Billie Jean King National Tennis Center on September 7, 2016 in the Queens borough of New York City. | Source: Getty Images & twitter.com/MirrorCeleb
LIFE GROWING UP
Latifah's mother signed her up for ballet class and guitar lessons, hoping she would find her talent at a young age. Although she didn't realize it then, Latifah's parents already planned for her bright future as African-Americans. "They were preparing us," she said and added:
"My father really made me tough in certain ways. He taught me how to fight. He put me in taekwondo classes. Everything my brother could do, I was included. I wasn't separated with that boy-girl kind of thing."
Specifically, the "Taxi" star looked up to her mother, whom she called her "queen." "anything queenly about me is really from her," she said. "She smoothed out my rough edges." Latifah's mother also supported her through her weight struggles.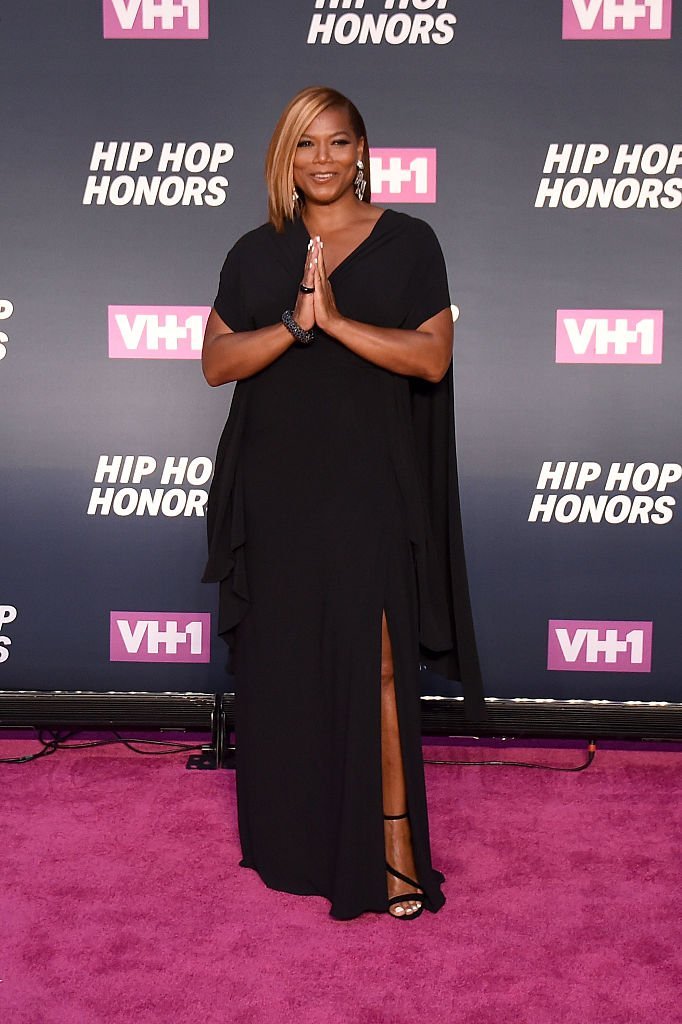 Queen Latifah attends the VH1 Hip Hop Honors: All Hail The Queens at David Geffen Hall on July 11, 2016 | Photo: Getty Images
JOINING THE ENTERTAINMENT INDUSTRY
Latifa began to harness her talent while working at Burger King at 18 years old. Soon, the world saw her full potential with the release of her 1988 song, "Wrath of Madness."
Latifa spoke about her "The Equalizer" co-star, Chris North's, allegations. North was first from the crime drama after two women came forward with their accounts.
She has since been consistent in delivering powerful songs and world-class acting, which has catapulted her to be one of the industry's most sought-after entertainers with many film credits to her name.
A PRIVATE LIFE
Although Latifa loves her fans and keeps them up to date with her projects, she chooses to maintain a private lifestyle. Because of this, there have been many speculations about Latifa's life behind the scenes. Still, she does not engage much in rumors about her. She shared:
"I'm not dependent on the world telling me who I am. I have people who really will go through fire with me, and I'll go through fire with them, and we have."
Tabloids have since come up with theories and stories to suit their perception of the entertainer, especially when it comes to her romantic life. However, it is known that Latifah has been with her partner, Eboni Nichols, for some time now.
LATIFA'S SEXUALITY
Many speculated about Latifah's sexuality for years since she has not yet tied the knot. In a previous interview, the "Hair Spray" star claimed that the rumors did not affect her and that people could think whatever they wanted of her.
Although she was open to discussing the different sexualities, Latifah said she would never discuss her private life with a magazine or journalist. However, when the entertainer won a 2021 BET Award, she boldly acknowledged her loved ones, including Nichols.
While on stage, Latifah gave an honorary speech to her supporters, including family members and friends. She concluded with a shout-out to her incredible family, her long-time speculated lover, Eboni Nichols, and their son, Rebel. "Eboni, my love. Rebel, my love. Peace. Happy Pride," she said.
KNOWING EBONI NICHOLS
Nichols is a talented dancer and professional choreographer who was previously a cheerleader in the top squad, Los Angeles Laker Girls. She has also danced with some of the music industry's biggest names, such as Jennifer Lopez, Usher, and Beyonce.
She also worked as a choreographer for some known movies and television series, such as "Girls Trip," "Office Christmas Party," "Jumanji: Welcome to the Jungle," "Fresh Off the Boar," and "Jane the Virgin."
Although she too likes to keep her personal life private, it is reported that she and Latifa started dating in 2013 after first meeting on "Dancing with the Stars" in 2009. In 2017, rumors about their engagement surfaced online, but neither confirmed this.
LATIFAH'S LIFE AS A MOTHER
Latifah has one child, Rebel, whom she deeply loves and cares about. Motherhood does not seem to be an issue for the two delectable superstars despite their busy schedules, especially since Latifah confessed that she is now ready.
Two years before welcoming her son, the actress shared that sacrifices and changes in work schedules had to be made for the child's sake. She stopped partying and quit other undisclosed habits before mentally assuming the position of being a mother.
Latifah told her fans that they would not be notified when she started a family during one interview. Still, she revealed that there is a possibility that her journey to motherhood might not begin with a toddler or newborn but an older child, which she would adopt.
LATIFAH SPEAKS OUT
Recently, Latifa spoke about her "The Equalizer" co-star, Chris North's, sexual assault allegations. North was first from the crime drama after two women came forward with their accounts. According to the lead actress, North's departure felt "surreal.' She added:
"It is such a dicey, delicate situation that requires a great deal of respect. That's a personal thing that he's going to have to deal with."
Following his exit, the show's creators needed to decide how to write out his character from "The Equalizer." Regardless of what happens, viewers will likely continue to support the series.
Please fill in your e-mail so we can share with you our top stories!