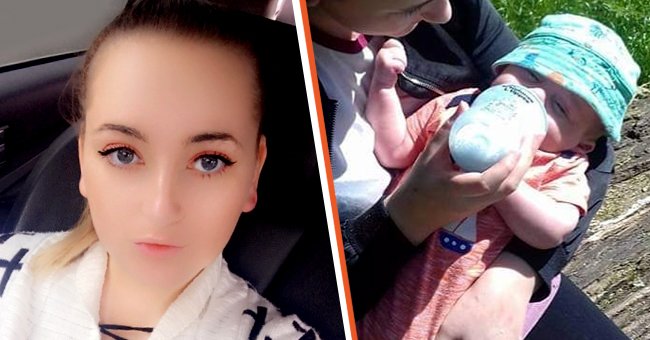 instagram.com/alyssa_mae99
Woman 'Heartbroken' to Discover Boyfriend Cheated on Her with Her Mom While She Was in Labor

While a woman was in labor, her boyfriend was cheating on her. The devastating discovery was worsened when she found out who was involved in the infidelity—her mother!
In August, a mom-of-two told the online community that her partner was unfaithful. While these sorts of revelations have become increasingly common online, her story was especially shocking because she was betrayed in multiple ways.
Not only was the woman in the process of giving birth to her and her partner's child when the cheating occurred, but the guilty party included someone she should have been able to depend on. Her mother was being intimate with her boyfriend.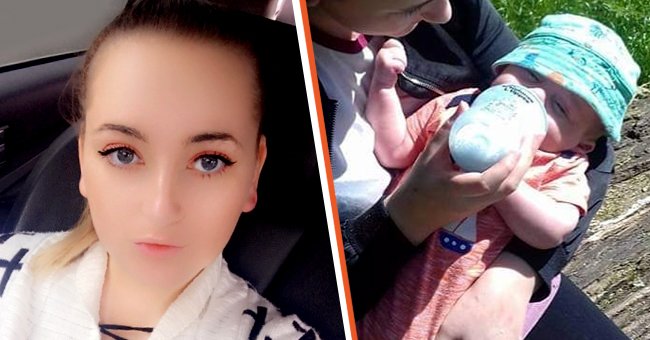 A woman and her newborn baby who was born while the father was cheating on her | Photo: Instagram/alyssa_mae99
THE NEWS BROKE HER HEART
The clip caused massive outrage online. The 21-year-old mother, Alyssa-Mae Harrison, explained that the cheating incident took place three years ago. Her partner of seven years, Ryan Williams, and her mother, Tammy Sturdy, both broke her heart.
The woman who lives in England decided to share the story, and it gained millions of views within a few days. Harrison said her relationship with Williams was romantic in the early phases. However, over time it turned into something unpleasant.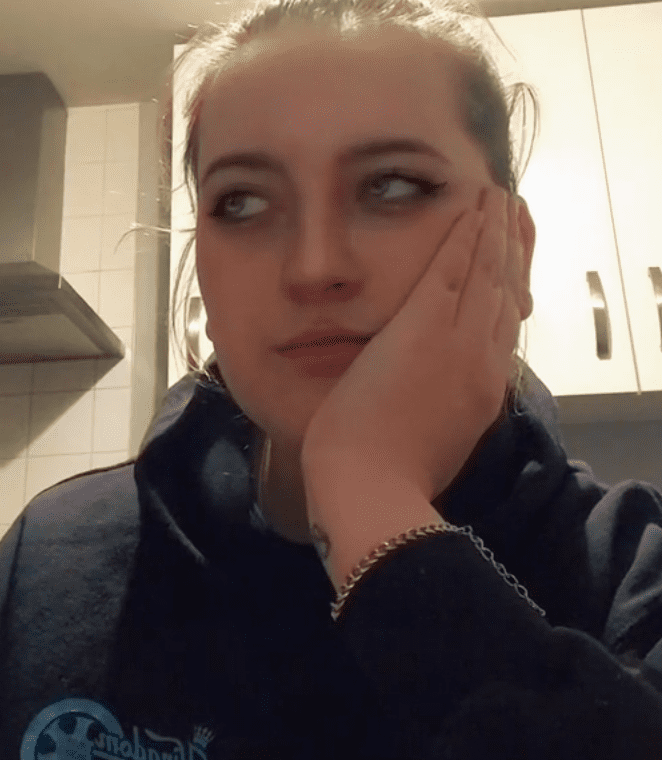 Woman reveals that her partner cheated on her with her mother while she was giving birth to his son | Photo: TikTok/alyssa_mae1320
A TOXIC RELATIONSHIP
Harrison called their relationship toxic and disclosed that he was unfaithful more than once. Williams would cry and beg for her forgiveness, and she would take him back, hoping he would change. The night of their son's birth, Williams was "busy."
Harrison tried to reach him because she was taken to hospital and was experiencing severe contractions. After calling him repeatedly, she was able to speak with him. He told her he wasn't going to make it until later that evening.
HOW SHE FOUND OUT
When he eventually showed up at the hospital to see his son, Harrison didn't notice anything out of the ordinary. They returned home, and things were normal, but two years later, she found out about the cheating, and everything changed.
She explained that the neighbor's footage of her mother leaving her property made her "suspicious." She added: "I then found messages between my mother and ex-boyfriend ... details and dates of the incidents, including when I was giving birth."
THE BEST THING SHE DID
After seeing the texts, she confronted her partner, and he confessed. Harrison said: "I felt heartbroken, betrayed, and like a failure. I blamed myself for months."
Harrison threw all of her partner's stuff over their balcony and told him to leave instantly. Over time, she realized letting go of him and her mom was the "best thing" she could do for herself.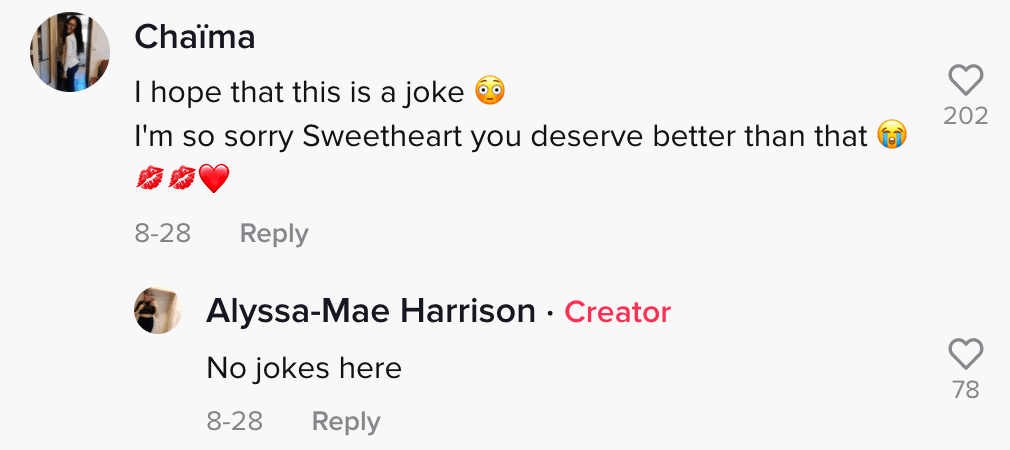 Commenters react to a woman whose boyfriend cheated on her with her mother while she was in labor | Photo: TikTok/alyssa_mae1320
THE ONLINE REACTION
Harrison was surprised by the overwhelming response online. Netizens were appalled, and one user said the clip made their jaw drop. Another person said they were sorry it happened to her. A person also added: "This is messed up in so many ways."
The mother has since moved on. Harrison is in a new relationship and pregnant with a baby that is due in 2022. She also offered people some advice if they go through similar cheating experiences. She told them to know their worth and never settle for less.
Please fill in your e-mail so we can share with you our top stories!