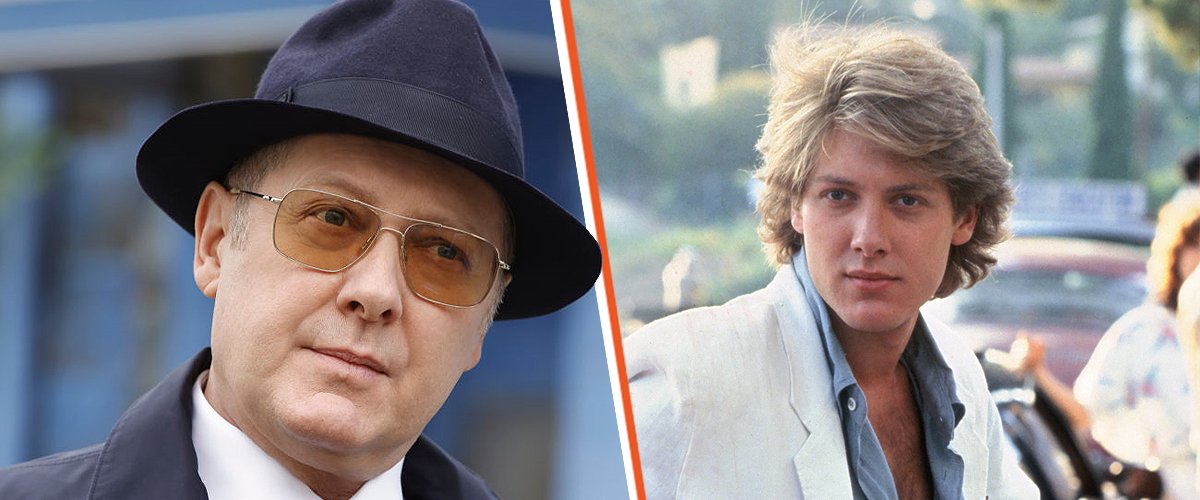 Getty Images
'Blacklist' Star James Spader Has 3 Kids with Ex-wife & Partner Who Both Are Growing Artists
James Spader left his fans glued to their screens when he appeared as one of the FBI's most wanted fugitives on the crime thriller television series "The Blacklist." Still, his private life remains as mysterious as some of his characters.
James Spader has made a name for himself by assuming the versatile roles of an aggressive editor in the 1994 film "Wolf," a New Orleans lawyer in "Storyville," and even a doctor in "Jack's Back."
Over the years, his versatility had seen him scale to great acting heights, finally reaching the epitome of his career when he landed the role of a master criminal turned FBI confidential informant, Raymond "Red" Reddington, in "The Blacklist."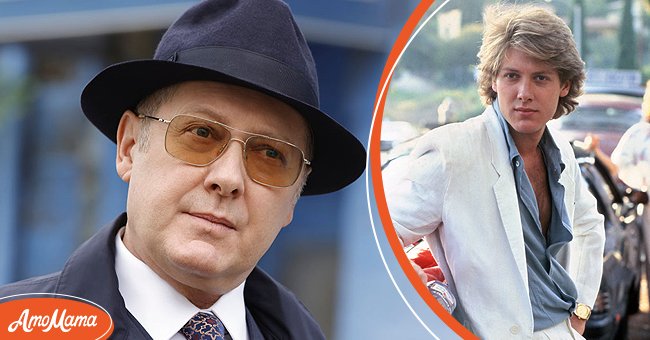 Left: James Spader during the recap of The Blacklist" season 8, in 2020. Right: Spader in a '80s throwback photo. | Source: Getty Images
THE MAKING OF SPADER
Spader was born in 1960 and spent his early life in Massachusetts. His parents were both teachers. His father, Stoddard "Todd" Greenwood Spader, taught English while his mother, Jean née Fraser, was an art teacher.
Spader grew up surrounded by influential and dominant women. Like any other child his age, he attended school before finally dropping out at the age of 17 and moving to New York to pursue a career in acting.
Coming to fame was not an easy feat for the young lad, and he had to take up odd contractual jobs such as being a stable boy, loading railroad cars, driving meat trucks, teaching yoga, and bartending to stay afloat.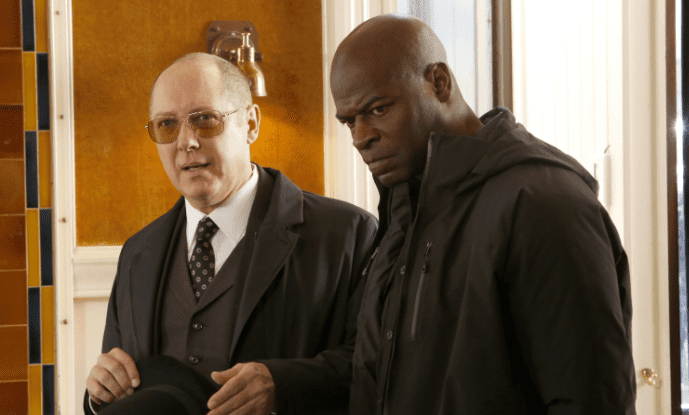 James Spader as Raymond 'Red' Reddington, and Hisham Tawfiq as Dembe Zuma on the set of "The Blacklist's" Season 4 | Source: Getty Images
His patience was finally rewarded when he landed his first significant role in the romantic drama "Endless Love," which brought to light the dangers of teenage obsessive love.
[Spader and Stefanson] have been together for close to two decades and seem to be getting stronger by the day.
He starred in the 1985 "Tuff Tuff" before his breakout role as the arrogant and affluent halfwit Steff McKee in "Pretty in Pink." In 1987, he co-starred in four movies, "Mannequin," "Less Than Zero," " Baby Boom," and "Wall Street."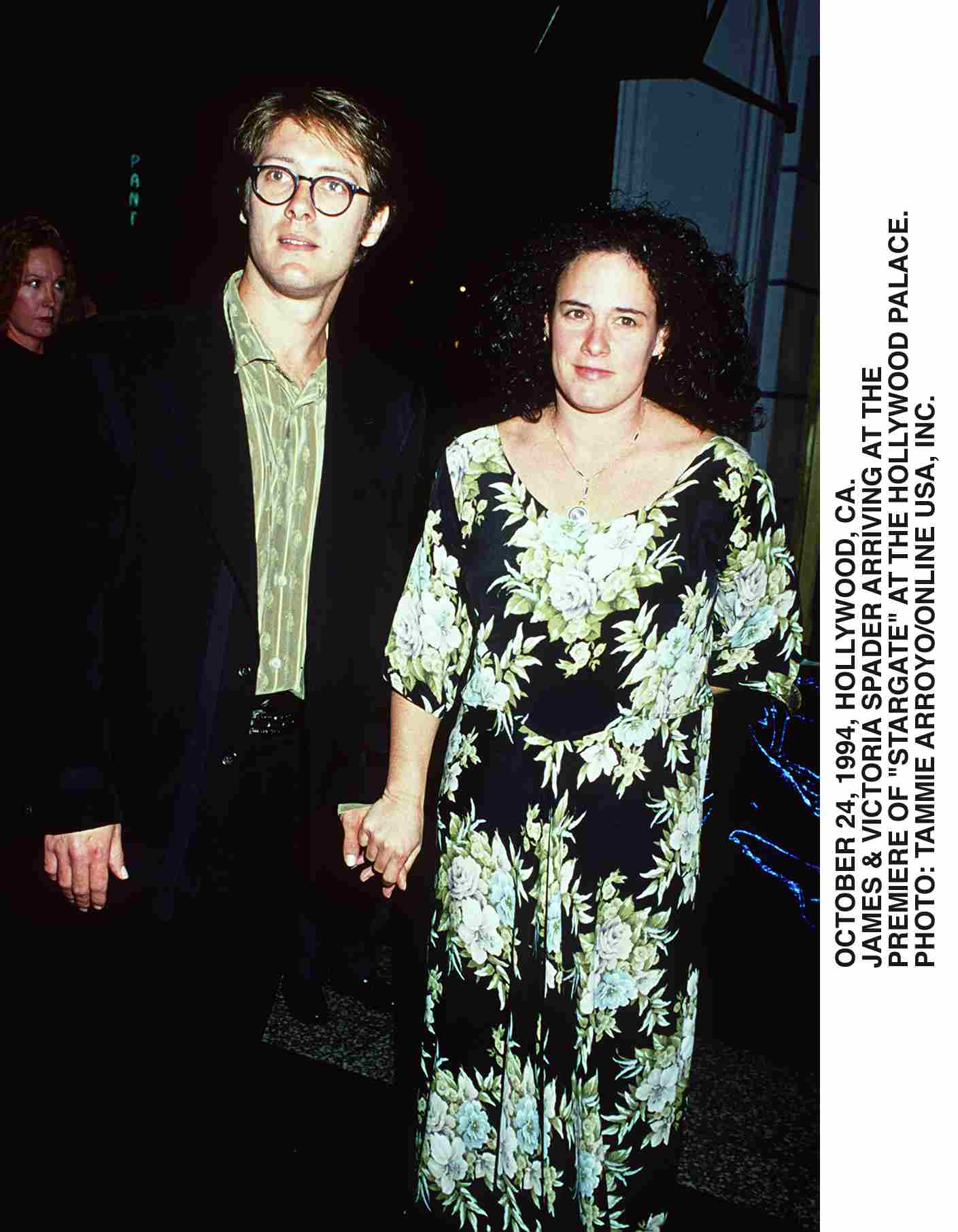 James Spader and Victoria Kheel Arriving The The Premiere Of "Stargate" At Mann's Chinese Theatre On October 24, 1994, Hollywood, Ca. | Source: Getty Images
Following his incredible skills and film presence, Spader went on to land the role of a sexual voyeur in "Sex, Lies, and Videotape" in 1989, receiving the Best Actor Awards at the Cannes Film Festival.
Over the years, Spader has become an on-screen sensation and a pop-culture reference. The roles kept on coming, and in 2002, he starred in "Secretary" with his character playing to the tune of a demanding-in-more-ways-than-one boss.
Spader has time and time again proved his ability to play the roles of uncomfortably offbeat and unsympathetic characters. But even with an ever-rising career in the movies and a big name under his belt, his personal life remains somewhat of a blur.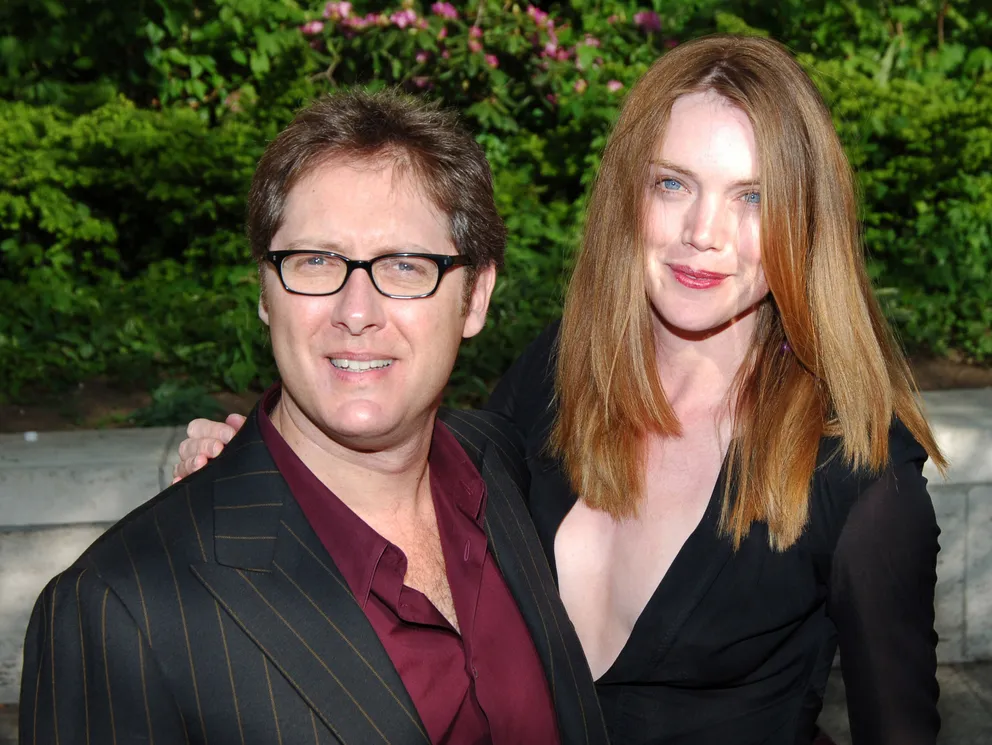 James Spader and partner Leslie Stefanson during 2005/2006 ABC UpFront in New York City - Outside Arrivals at Lincoln Center in New York City, New York, United States. | Source: Getty Images
SPADER'S MARRIAGE AND CHILDREN
What many do not know is that the "Stargate" star is a father of three from his former marriage to Victoria Kheel and his partnership with Leslie Stefanson.
Spader met his first wife Victoria back in the '80 when he was waiting to be discovered in theatre and worked as a yoga instructor in New York. They dated for well over a decade before they finally got married in 1987.
Besides being a designer, Kheel is also a film director and has worked on "Jack's Back" and "Sex, Lies, and Videotape."
The couple, who is since divorced, share between them two sons, Elijah and Sebastian. Their sons have followed in their parents' footsteps and made careers for themselves in the entertainment industry.
Elijah is a writer and actor and has worked on the TV series "Nailed It" and the short film "Roll For Initiative." Sebastian, on the other hand, has produced and directed several movies, including "Slice," " First Kiss," and " Machete."
In 2003, after over a decade of marriage, the couple called it quits after Spader filed for divorce through the Los Angeles County Superior Courts.
While the reason for their divorce was not publicly disclosed, many suspect that his career was one of the reasons his union did not work. Speaking to Independent UK, Spader disclosed that he did not think his TV shows through.
He continued to say that he had been working all the time, which led to an unhealthy life. The argument remains that his time away filming drove a wedge between him and his wife, leading to an irreconcilable break-up. He said:
"I was just working all the time. Far too much to lead a very healthy life. I just don't think acting that much in a year is good for you."
Their divorce was finalized in 2004, after which "The Practice" star then started dating Leslie Stefanson, who he co-starred alongside on "Alien Hunter."
SPADER'S PRIVATE LIFE WITH LESLIE STEFANSON
Spader and the actress-turned sculptor met on the set of "Alien Hunter" in 2002 and soon after started going out. They welcomed home their baby boy, Nathaneal, in 2008.
Spader, adept at keeping his private life enclosed from the media and public in general, says he is uncomfortable with putting his life out there and having people know him through the press.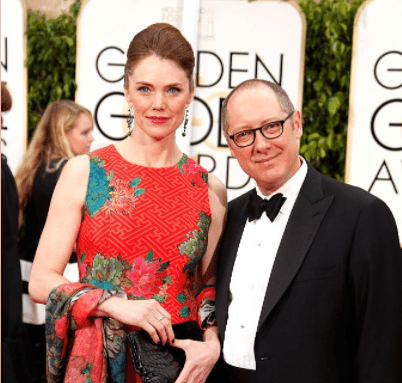 Actor James Spader (R) and model Leslie Stefanson attend the 72nd Annual Golden Globe Awards at The Beverly Hilton Hotel on January 11, 2015 in Beverly Hills, California. | Source: Getty Images
During interviews, he will often discuss movies and his acting career but carefully chooses to steer clear of his sons and his private life as a whole.
However, in a 2014 interview with the Playboy Magazine, Spader opened up just a little more than he usually would about his family, disclosing that he chooses not to have any more kids. He said, according to Country Living:
"I believe in negative population growth. The other two were with another mother, so we have three boys that will replace all three of us."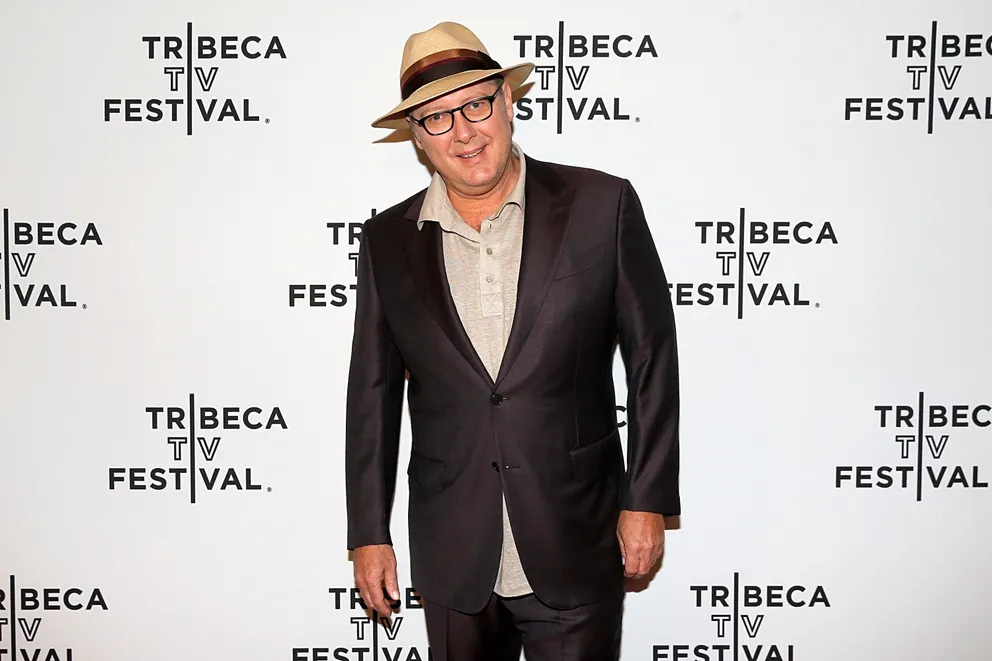 James Spader at the Tribeca TV Festival on September 12, 2019, in New York City | Photo: Getty Images
And it seems that Spader finally found his perfect match in Stefanson. The two have been together for close to two decades and seem to be getting stronger as the days go by.
Asked what he does to keep the romance in his relationship with Stefanson alive, he says he is a little more careful of love than he is of everything else. He pays attention and takes great care, especially in the stuff that many people take for granted.
Please fill in your e-mail so we can share with you our top stories!