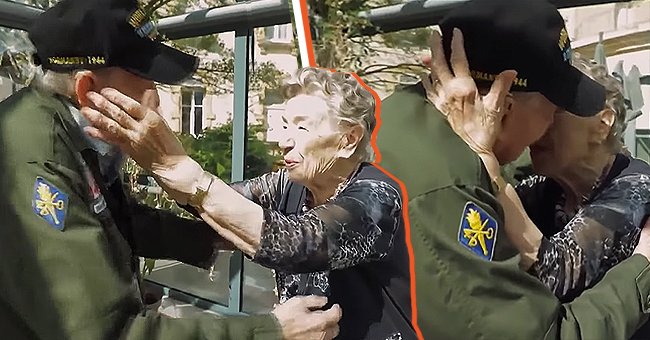 YouTube.com/Inside Edition
Soldier and Lover Forced to Part during WWII Reunite 75 Years Later, Showing Their Endless Love
An American soldier reunited with his long-lost French lover after being apart for more than three-quarters of a century. The war-time sweethearts shared tender hugs and kisses and even confessed their love for one another.
True love has the power to weather the toughest of storms, and it only gets more profound with time. Distance indeed makes the hearts grow fonder, and this couldn't be truer for two lovers who were finally able to meet after 75 years.
Despite spending years apart from each other, with no means of contact, and being absolutely clueless whether they were even alive, the war-time lovers finally got the most memorable and emotional reunion.
Robbins and Pierson shared tender hugs and kisses when they met after 75 years. | Photo: YouTube.com/Inside Edition
In 1944, Kara Troy (K.T.) Robbins had been stationed with the U.S. army in north-eastern France during World War II. What he didn't see coming was falling madly in love with an 18-year-old French girl named Jeannine Pierson.
24-year-old Robbins had first run into Pierson after he asked her mother to help him with washing his clothes. Soon afterward, the lovebirds became inseparable until the call to duty tore them apart after two months.
One morning, Robbins left in a hurry for the eastern front. Pierson cried on seeing him leave in his truck and yearned for him not to go back. She even learned some basic English phrases, hoping her sweetheart would come back to her one day.
Back home in the U.S., Robbins got married to someone else. When he returned to France in 2019 for the D-Day anniversary celebrations, he met some French journalists and showed them the picture of his war-time lover. He also told them:
"I probably won't see her. She is no doubt dead."
After learning about his sweet love story that had, in fact, remained incomplete, the French journalists decided to help him. Robbins even shared how he longed to meet his long-lost lover and see her with his own eyes after so many years.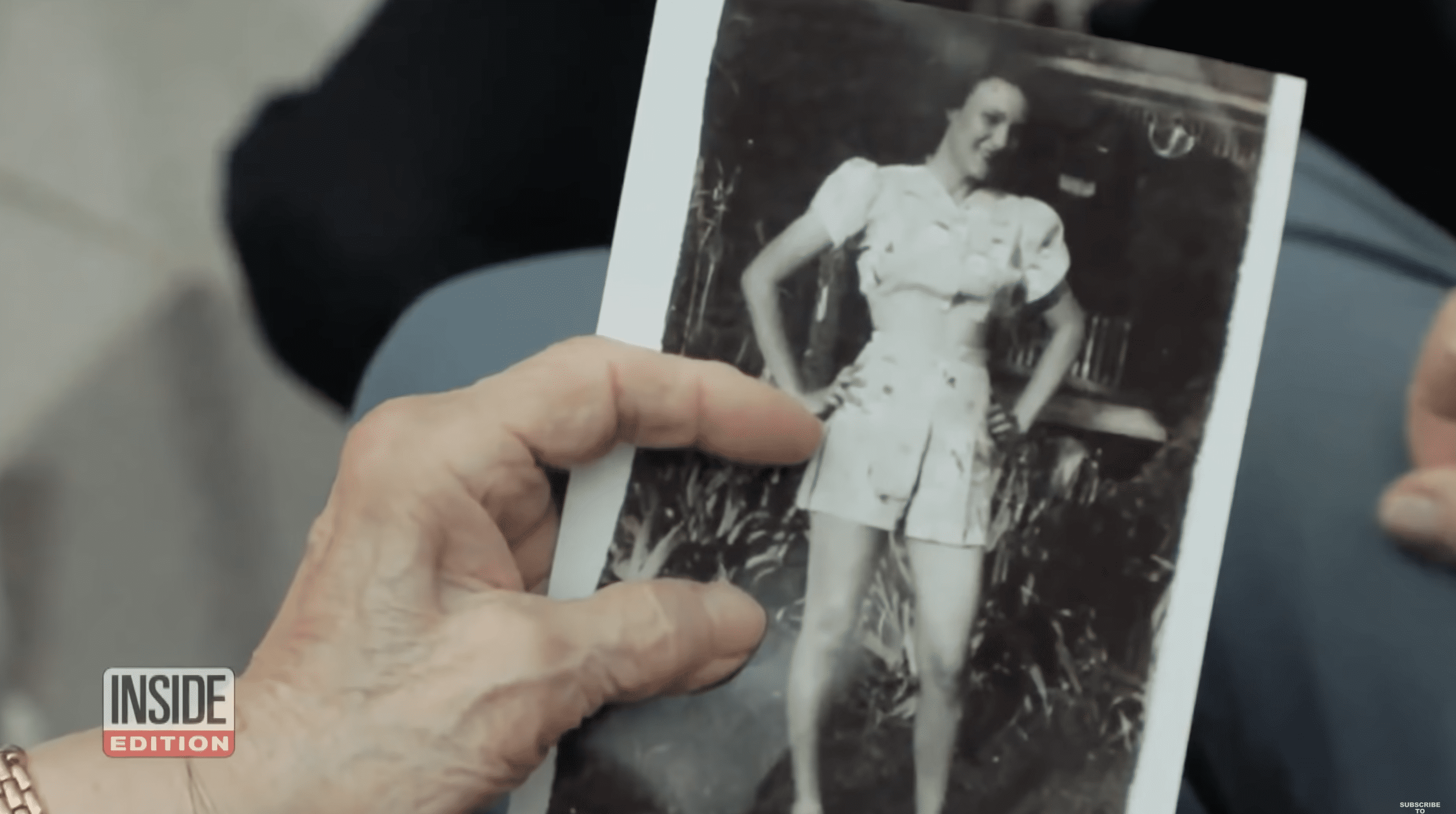 At their reunion, Robbins showed Pierson the picture of her he had kept all these years. | Photo: YouTube.com/Inside Edition
Much to his astonishment, the French journalists tracked down his French sweetheart and arranged the perfect reunion. 97-year-old Robbins couldn't hold back his emotions when he saw 92-year-old Pierson after 75 years. When he met her, he said:
"I always loved you. You never got out of my heart."
Pierson revealed how she had understood that Robbins was confessing his love to her. The two lovers then hugged tightly and couldn't stop kissing each other. Robbins even showed her the photograph he had kept of her all these years.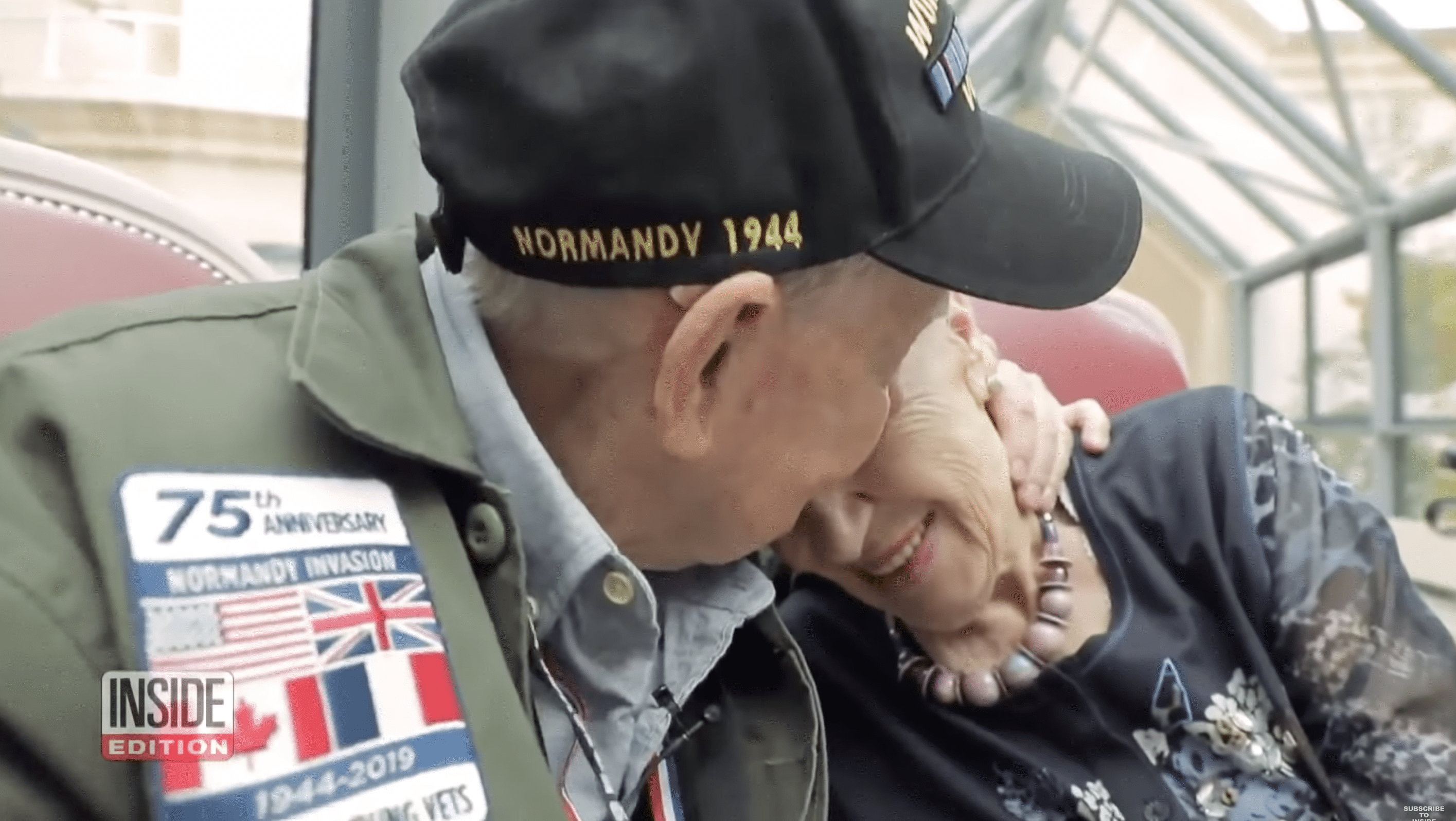 Robbins and Pierson sharing a tender hug at their reunion. | Photo: YouTube.com/Inside Edition
After some talking, Pierson found out that Robbins had married in the U.S. but was now widowed. She told him that she, too, was a widow now and never thought they would meet like this one day. Before leaving, Robbins told Pierson:
"Jeannine, I love you girl."
At the time of parting, both Robbins and Pierson were teary-eyed. While Robbins had to leave for Normandy, he promised to meet his sweetheart again. We are beyond glad these long-lost lovers finally had their long-awaited reunion.
Please fill in your e-mail so we can share with you our top stories!