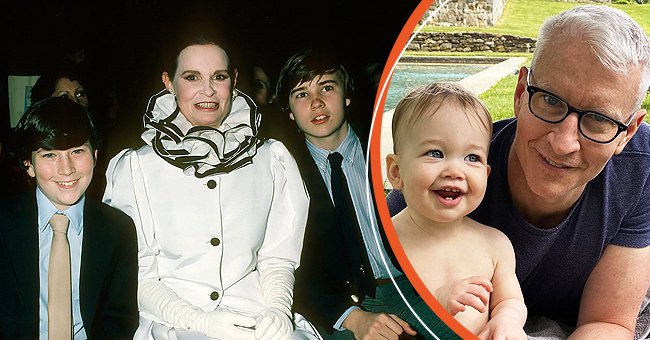 Getty Images | Instagram/andersoncooper
Gloria Vanderbilt's Son Anderson Cooper Has Only One Child Who Won't Inherit His $200m
Gloria Vanderbilt's son Anderson Cooper has opened up about leaving his son without an inheritance. The younger Cooper will not be getting Anderson's $200m just like he got almost nothing from his mother, and here is the reason behind his actions.
American journalist and political commentator Anderson Hey Cooper, who has been the primary anchor of the CNN news broadcast show "Anderson Cooper 360°" since 2003, revealed that his only son would be getting none of his fortunes. However, this appears to be a family trait.
Leaving the kids with nothing and allowing them to attain success by themselves turned out to be a family tradition of the Coopers. The journalist's mother, Gloria Laura Vanderbilt, an American socialite, also left him without her wealth.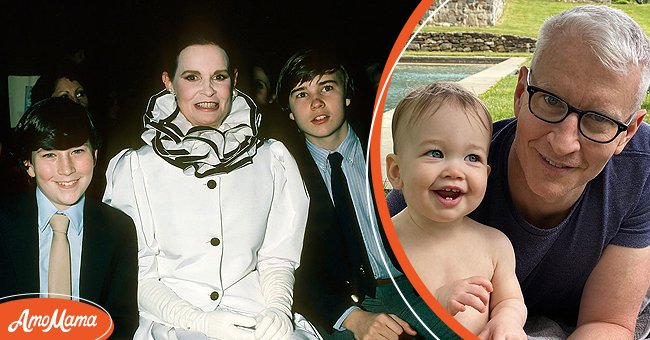 Gloria Vanderbilt and her sons Anderson Cooper (L) and Carter Cooper photographed in New York City, circa 1980 [left]. Anderson Cooper and his son Wyatt. | Photo: Getty Images instagram.com/andersoncooper
The celebrity family's actions have caused a lot of speculation as viewers can't help but wonder if Vanderbilt might have influenced Anderson's decision. Below is an insight into Vanderbilt and Anderson's relationship.
GLORIA VANDERBILT'S RELATIONSHIP WITH HER CHILDREN
Gloria Vanderbilt, who passed away at 95, led a highly publicized lifestyle. She was an acclaimed author, actress, and fashion designer. Like many celebrities, Vanderbilt's life became filled with all the merriment and scandals that came with living in the public's eye.
Some of her many ups and downs followed her into motherhood and her love affairs. She was a mother to four sons, Anderson Cooper, Leopold Stanislaus Stokowski, Christopher Stokowski, and Carter Vanderbilt Cooper.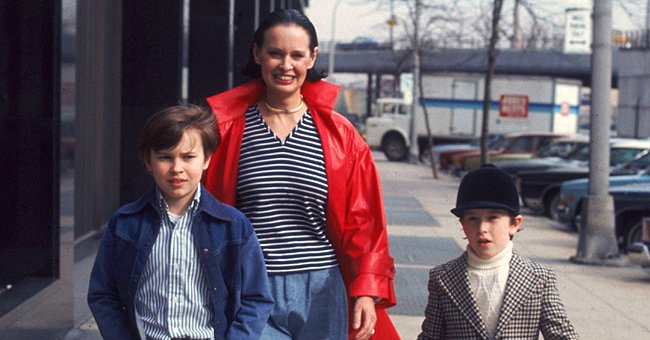 Gloria Vanderbilt and her two sons, Carter Vanderbilt Cooper and Anderson Cooper in New York in March 1976 | Photo: Susan Wood/Getty Images
Vanderbilt had Stanislaus and Christopher with her second husband, Leopold Stokowski, a famous conductor who was more than 40 years her senior. She was married to Pasquale DiCicco when she met the older Leopold.
In 1945 she divorced DiCicco and married Leopold. The couple remained together for years until the relationship went down the drain in 1955. Stanislaus, better known as Stan, was Vanderbilt's oldest child.
He and the famous heiress reportedly had a close bond, and they had been spotted together on several public occasions. He owned landscaping businesses in New York and was married to Emily Goldstein. They had two daughters, Abra and Aurora.
Christopher is the youngest of Vanderbilt's two sons with Leopold. He has stayed away from the spotlight, but news reports confirmed an estranged relationship with his mother and siblings.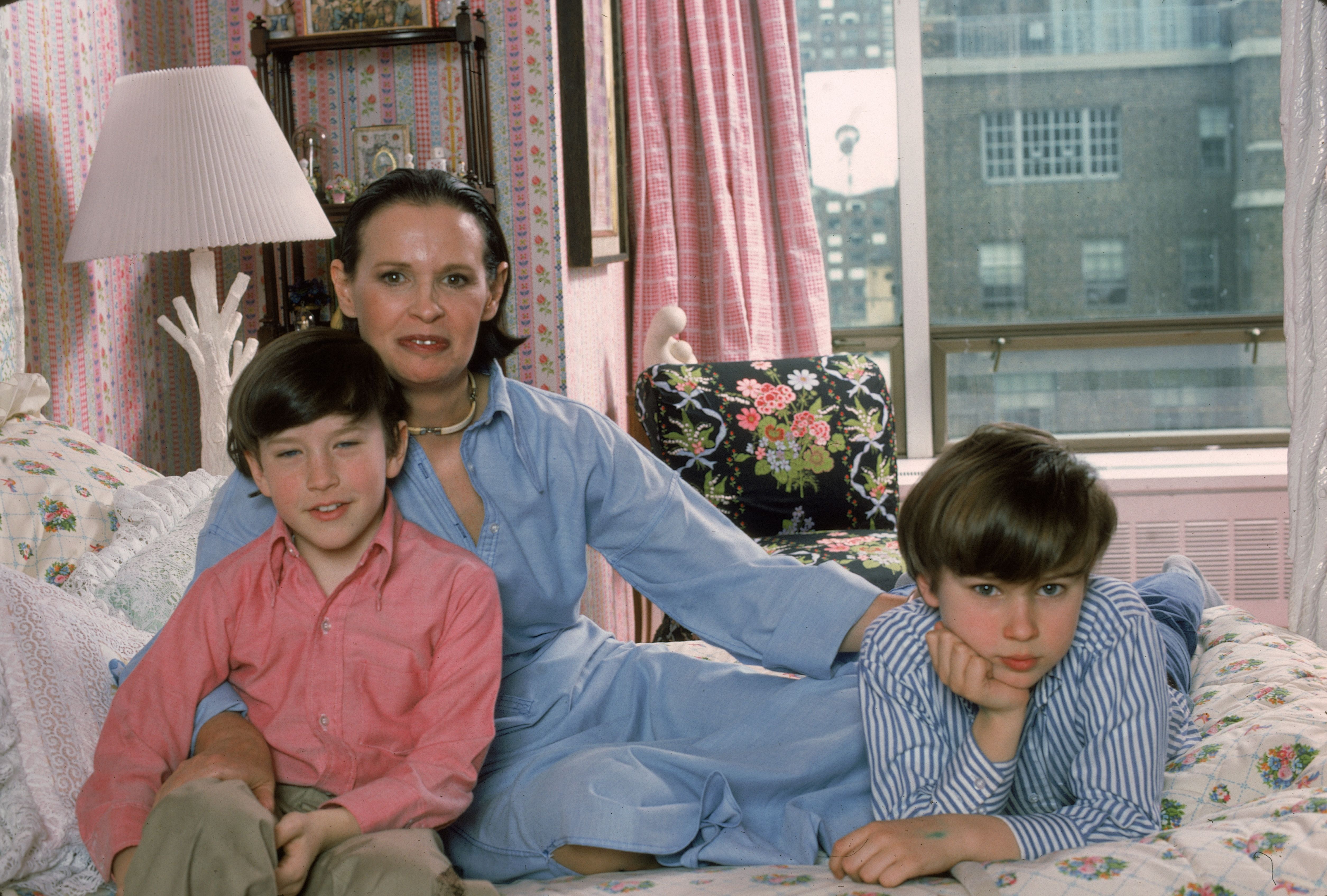 Anderson Cooper and Carter Vanderbilt Cooper with their mother Gloria Vanderbilt on Gloria's bed in their NY apartment, 1976 | Photo: Getty Images
Anderson and Carter are Vanderbilt's sons with author and screenwriter Wyatt Emory Cooper, whom she met in 1964. The couple raised Vanderbilt's two sons with Stokowski before the writer died during heart surgery in 1978.
Anderson is the youngest of the late fashion designer's sons. Born in 1967, he went to Dalton School in New York City and later studied political science at Yale University.
The journalist was in college when his older brother committed suicide, and the incident inspired Anderson's interest in journalism. Apart from being an anchor for his show on CNN, Anderson also hosted the American syndicated talk show "Anderson Live."
He is the recipient of five Emmy Awards and a Peabody Award. In 2012, he came out as gay, becoming the first LGBTQ prime-time news anchor in American history.
Anderson and his mother had a close relationship, and he created a documentary about his bond with Vanderbilt in 2016. He also published "The Rainbow Comes and Goes," a touching and intimate correspondence between him and his mother which gave an insight into their relationship.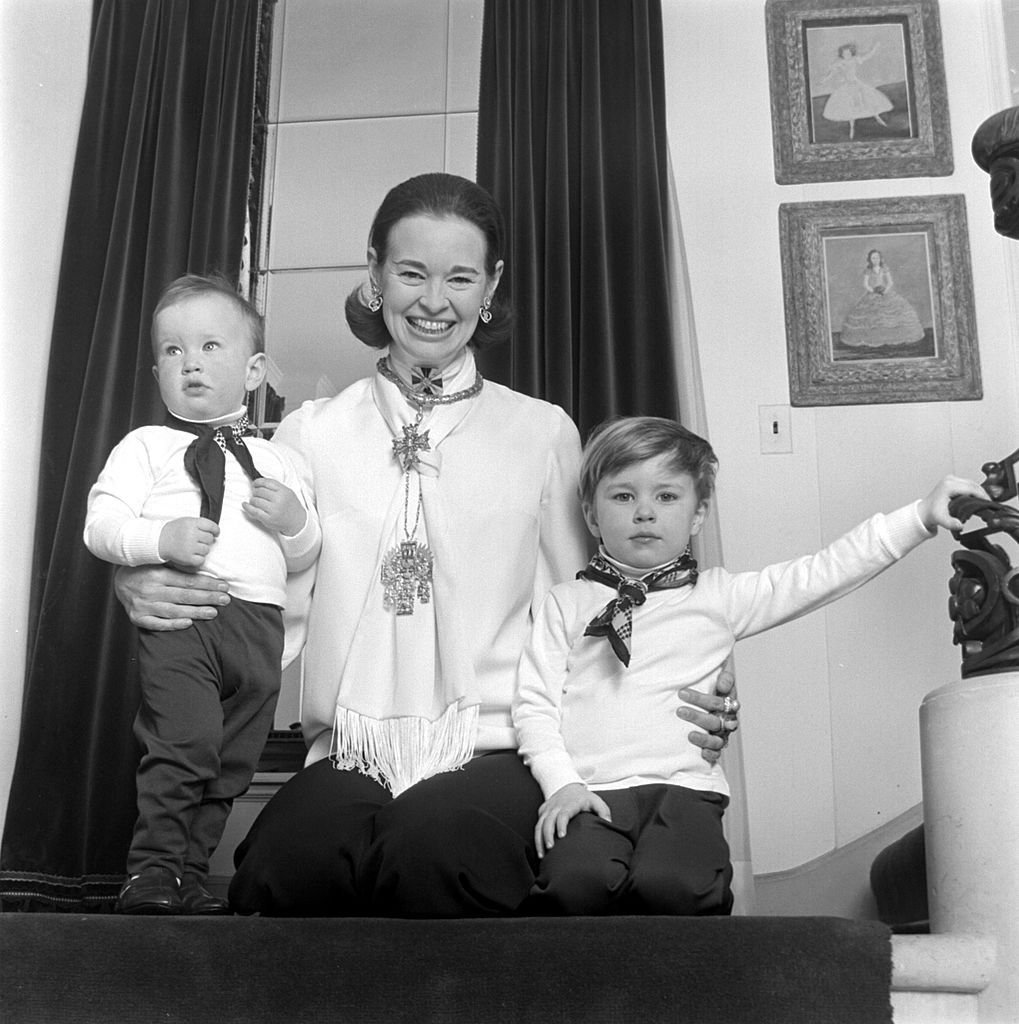 Gloria Vanderbilt poses for a portrait session with her sons Anderson Cooper (L) and Carter Vanderbilt Cooper (R) in their home in circa 1969 in Southampton, Long Island, New York | Photo: Getty Images
He welcomed a son Wyatt Morgan Cooper in 2020. Following the boy's birth, the happy father took to social media with a note that revealed Wyatt was named after his grandfather, while the kid's middle name is a family name from his grandmother's side.
He also explained that he wished Vanderbilt, his father, and Carter were alive to see his little boy. However, since it appeared that Anderson and Vanderbilt had a close mother-son bond, fans found it confusing when she left the journalist with no penny from the massive Vanderbilt's wealth.
WHY ANDERSON DIDN'T INHERIT THE FORTUNE
Anderson opened up about the reason behind Vanderbilt's decision to leave him without any inheritance during an interview with Jess Cagle. He revealed that his parents had told him that he wouldn't get any money from them at a young age.
The 54-year-old dad also believed his parents wanted him to know he grew up with "great privilege" and was lucky to have parents who could afford college.
However, it was up to him to become successful without all the family's wealth. Speaking about how their decision affected him, Anderson said:
"I'm glad I never had that expectation hanging over me or that safety net to fall back on. I always thought, 'I'm on my own, and that's the way it should be."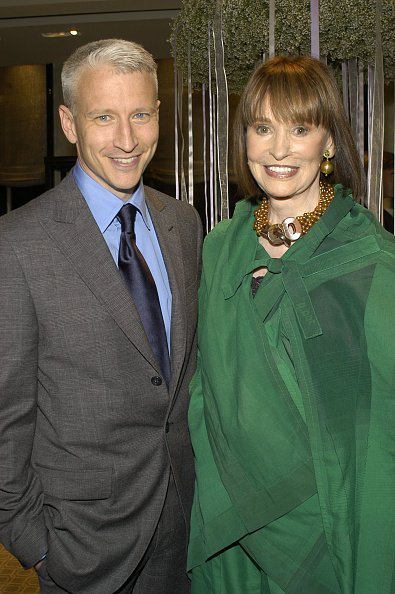 Anderson Cooper and Gloria Vanderbilt at Tiffany Store in New York, New York, United States | Photo: Getty Images
However, Anderson's parents' beliefs seemed to have influenced his decision to leave Wyatt without a trust fund. During Air Mail's "The Morning Meeting" podcast Anderson who welcomed Wyatt via surrogacy revealed:
"I don't believe in passing on huge amounts of money, I'm not that interested in money, but I don't intend to have some sort of pot of gold for my son."
He added that he was following his parents' belief that a child should be able to make a living after college had been paid. Anderson has an estimated net worth of $200 million.
MORE ON ANDERSON'S DECISION
As the TV host continued to make headlines for his actions, he made it clear that he may not have been motivated to work harder if he had inherited his family's wealth. According to news reports from Page Six, Anderson received less than $1.5 million from Vanderbilt's estate.
It is also clear that Wyatt was a significant motivation behind Anderson's book "Vanderbilt: The Rise and Fall of an American Dynasty," which talked about how his family lost all their wealth. According to the political commentator, he wanted the book to be a letter to his son.
Anderson's reason to leave Wyatt without a trust fund has been clearly stated; money caused problems in his wealthy home, and since he doesn't want history repeating itself, he wants his son to grow up with a sense of attaining success on his own.
Please fill in your e-mail so we can share with you our top stories!