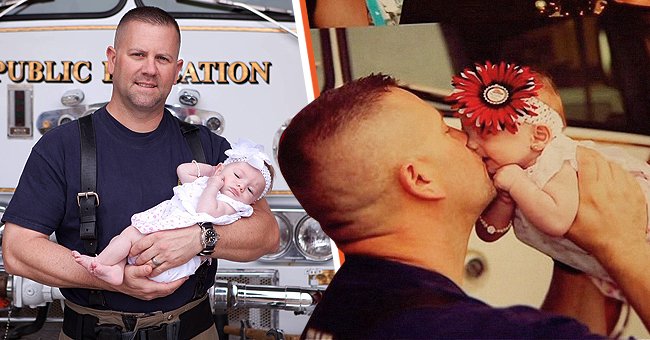 twitter.com/Cosmopolitan | twitter.com/MummyPages
Firefighter Delivers Baby Girl on the Job, Ends up Adopting Her When Her Mother Couldn't Keep Her

Having given birth in an ambulance, one woman was terrified, knowing that she could not look after her newborn. Using her mother's intuition, she asked someone she had only spoken to for a short while to become her baby's legal parent.
Rebecca Grace or "Gracie" certainly lives up to her name. From the Christian tradition, the word "grace" translates to a gift from the heavens, which is precisely what she was for Marc Hadden and his wife and instructional coach Beth.
This pair from South Carolina already had two biological sons, Will and Parker. After these two were born, they opted for adoption due to challenges with their first two pregnancies. However, because of the expenses related to adoption, they were at a loss.
On November 11, 2011, it was a relaxed day at the station for firefighter Hadden. Suddenly, an emergency call came through, which led to the fireman helping a woman give birth in the ambulance. Hadden said:
"I was tasked with everything...I helped her take her first breath."
After the woman arrived at the hospital, she said she was unable to look after the baby. The father and husband jokingly offered to adopt her newborn, although, in reality, Hadden was pretty serious.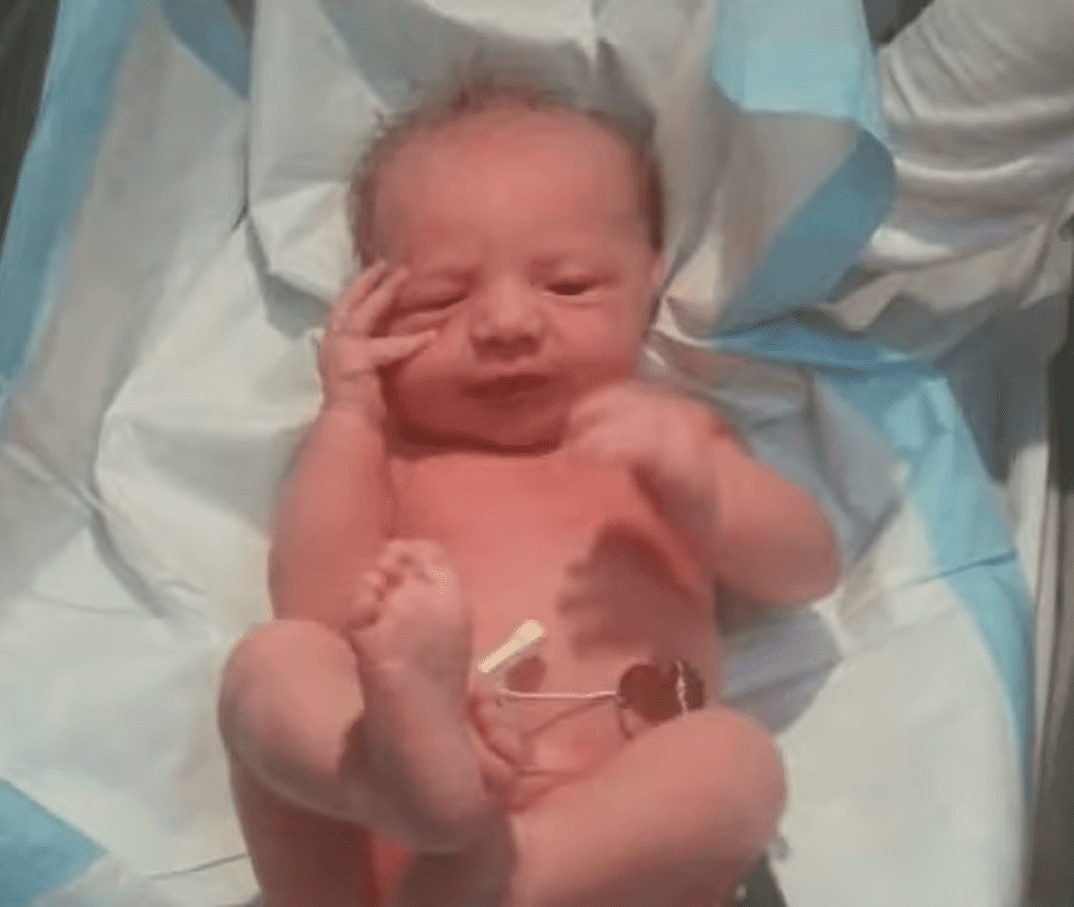 Rebecca Grace as a newborn.│Source: youtube.com/Inside Edition
He told his wife about the situation, and she chose to go to the hospital. Beth spent time speaking with the birth mom when a doctor informed the mother that they had to begin the adoption process.
The birth mom worriedly said she couldn't give her newborn to someone she had never interacted with. Beth recalled:
"She looked over at me and said, 'I want you to adopt my baby.'"
Two days later, Marc and his wife took Gracie home, officially the parents of three beautiful children. The mother stated that she was so ecstatic and felt like she had just won the lottery.
You May Also Like: Adopted Woman Told Her Mother Died after Childbirth Is Reunited with Her 80 Years Later
In 2012, the husband and father spoke about what it was like holding his baby in his arms, knowing that she was his daughter. Marc stated:
"I don't know that I have words. I never envisioned actually having a daughter. We are truly blessed for sure."
Little Gracie is as part of the family as her siblings, who immediately took to their sister. However, their parents make sure to let her know where she came from and the beautiful story of how she ended up with them, exactly where she is meant to be.
You May Also Like: Black Parents Outraged after Strangers Accuse Them of Kidnapping Their Adopted White Kids
Please fill in your e-mail so we can share with you our top stories!