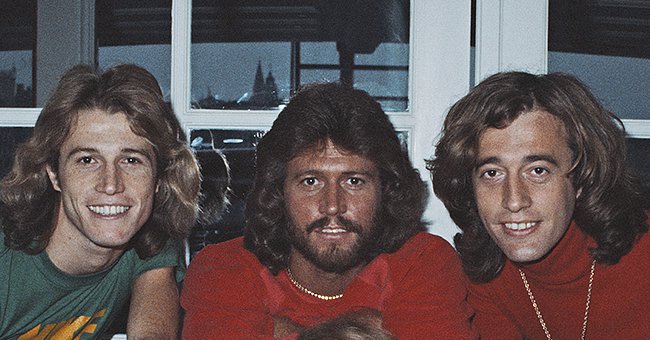 Getty Images
Bee Gees Actually Had One More Brother Who Died at 30 Though His Ex Was Not Surprised

The Bee Gees had one famous brother, Andy Gibb. He made history but lived a short life. His death shocked many except his ex-wife, who saw it coming even though saddened by the news.
Andy Gibb was the youngest brother of the three men who formed the "Bee Gees." He was not a member of the team, but during his reign, his performance was impressive.
Andy was the first male solo artist who had three singles consecutively hit the Billboard 100 charts at number one. Before he entered adulthood, he was famous and rich, selling about fifteen million records worldwide.
In the end, he lived to feed his demons which sadly came haunting despite his new life. The singer died at age 30, unable to accomplish everything he wanted to, but had achieved a lot that influenced the sound of music over the years.
WHO WAS ANDY GIBB?
Andy Gibb was born in Manchester, and he spent his childhood in Brisbane, Australia. He came from a line of experienced entertainers; his mother, Barbara, was a seasoned singer who was a former band member. While his dad, Hugh, could play the drums effortlessly.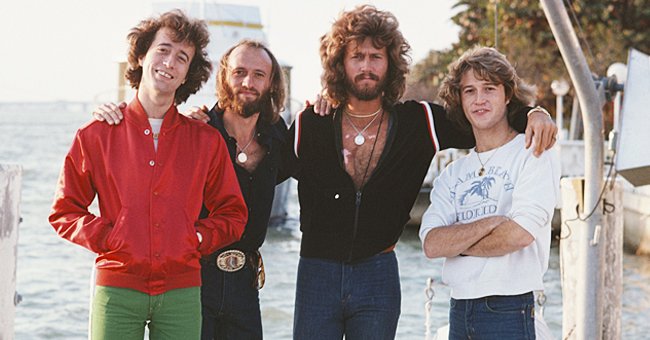 Andy Gibb and his older brothers, the band members of The Bee Gees pictured in Miami in 1978. | Photo: Getty Images
Andy was surrounded by music, and it did not only come from his parents but siblings too. Before he pursued a career in entertainment, he had older brothers who were very successful singers and guitarists.
The Gibb boys — Barry, Robin, and Maurice, formed the "Bee Gees" band in 1958. Their unique tune cut across multiple genres, consisting of a mixture of pop, soft rock, disco, and soul mix, which appealed to a wide range of audiences.
Following the group's fame and fortune, the Gibb family could afford a lavish lifestyle. They moved to Ibiza, Spain, and Andy, the baby brother, was treated to an affluent life and would often get picked up at school in a Rolls Royce.
While this drew attention from schoolmates, it also created an avenue for resentment. Andy's classmates did not like the display of wealth, and this caused him to hate school in return.
At age 13, Andy left school to pursue music. He dreamed of becoming a part of his famous brothers' band, so he began to polish his musical prowess, first at local bars, where he sang with a guitar given to him by Barry.
However, the older guys had a better option. They sensed that their baby brother would excel as a solo artist since he had a memorable tune and rhythm.
In a short time, under their supervision, Andy dropped a hit track. After getting signed by Stigwood, the "Bee Gees'" manager, a string of hits followed this success.
A LIFE OF SUCCESS
Andy did not have to go through rejection, get cheated by managers, or get booed off the stage. His access to fame was easy; his brothers paved the way, making it easier for him to be accepted, but his music was also brilliant, and it went on to define the disco era!
The "Baby Bee" got an overwhelming amount of fame before his adulthood. So many loved him, including old and young men, women, his family, and his manager.
However, he somehow felt that he lagged somewhere. Andy never saw a seemingly perfect guy like the rest of the world. He felt subpar to his brothers, who were his role models.
Although it was nice to have a little brother who looked up to his older siblings, the comparison made him live a life of misery. The emptiness robbed him of his status.
HOW IT CAME CRASHING
At age 19, Andy fell in love with a young beauty named Kim Reeder. She worked as a receptionist and soon became his wife. After their marriage, they moved into a small home in West Hollywood.
Many would have thought that this young couple with a bright future would last forever. But things began to dwindle when Andy relied on other means to be happy and fulfilled.
He engaged in drug abuse. The drugs resulted in paranoia and depression, making it difficult for anybody to connect to him and give him a helping hand.
Sadly, Reeder could not cope with the situation. In 1978, when she became pregnant with their only child, Peta, the receptionist served her husband with divorce papers and left him for a new life back in Australia.
Two years later, she returned to America with their toddler daughter. Andy gave his ex-wife a customized gold bracelet with the words "With all my love— A.G." But after this encounter, neither mother nor daughter ever saw the singer.
THE DECLINE BEFORE HIS DEATH
Before he passed away at age 30, Andy had more than enough opportunities to redeem his career. Things had gone bad; he did not release any more hits, had no confidence in himself, and he abused drugs.
In 1981, he got an opportunity to appear on the T.V. show "Solid Gold with Marilyn McCoo." The show's producer, Brad Lachman, had loved Andy's charm and personality and wanted him on it.
Sadly, Andy failed to hold his end of the bargain and began missing shows. Lachman recognized that the young man was troubled, but he decided to let him go after several warnings.
Shortly after that, Andy suffered a decline. He experienced a failed relationship with an older lover, Victoria Principal, with whom he was madly in love. When things ended, the singer went back into his shell; this time, he went deeper, making it nearly impossible to be redeemed.
Principal explained that her ex-lover was a drug user who was unwilling to face his demons. She revealed that his drug abuse stirred trouble in their relationship, which led to it failing.
DETAILS SURROUNDING HIS DEATH
For several years, the young man battled with drug addiction. It took a lot from his family to pull him out of it. In 1985, he succumbed to getting checked into the Betty Ford Center, California, but it lasted briefly.
The next year, he decided that it was time to reclaim his life, and Andy entered another facility in Santa Barbara, achieving a huge success. However, he had been reckless with his health and finances, all of which cost him a peaceful reality after recovery.
Andy was in debt, following his lavish lifestyle and excessive spending on drugs. Thankfully, his brothers saved him. They sent him allowances weekly and catered for his other needs.
After staying clean, he became a cheerful man who tried to right his wrongs. However, two days after he clocked 30, the singer complained about chest pain, and he was taken to the John Radcliffe Hospital, Oxford.
72-hours later, he was confirmed dead after suffering from myocarditis, an inflamed heart, which could have resulted from cocaine use. This news was devastating to all, but his ex-wife admitted that she anticipated that he might suffer such health issues with his lifestyle.
Despite Andy Gibb's early mistakes, many remembered him for his impeccable music, kindness, charming nature. Most importantly, people remembered how he sacrificed himself to please others but could not help himself.
Please fill in your e-mail so we can share with you our top stories!