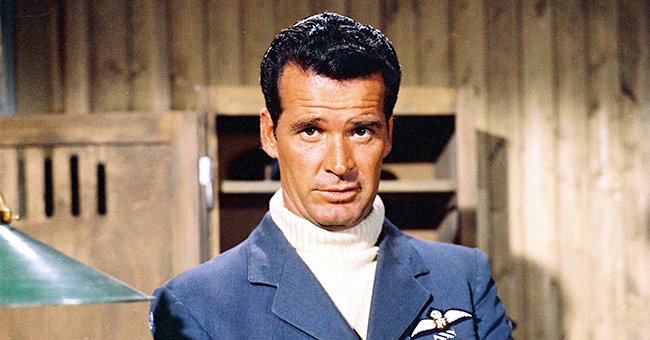 Getty Images
Closer Weekly: James Garner's Daughter Revealed He Had Fits of Anger - Inside His Fatherhood
James Garner starred in about 50 films and enjoyed a successful acting career. However, he disliked the trappings of stardom and raised his family out of the spotlight. Find out how he was as a father.
American actor and producer James Garner was known for his lead roles in the television series "Maverick" and "The Rockford Files." He also starred in multiple films, including "The Notebook."
Although James was a major Hollywood star, he and his wife raised their family out of the spotlight. The actor's daughter also spoke about how much of a great father he was in his lifetime.
JAMES' EARLY LIFE
James was born in Norman, Oklahoma, on April 7, 1928. He was born in the Great Depression-era and endured a difficult childhood marked by hardships.
The youngest of three sons, James lost his mom, Mildred Bumgarner, when he was four years old. His dad, Weldon Warren Bumgarner, eventually left him and his brothers, Charles and Jack, in the care of relatives.
When Weldon married some years later, his sons reunited with him. However, they did not live a happy life at home as their stepmom physically and verbally abused them. Weldon eventually divorced her.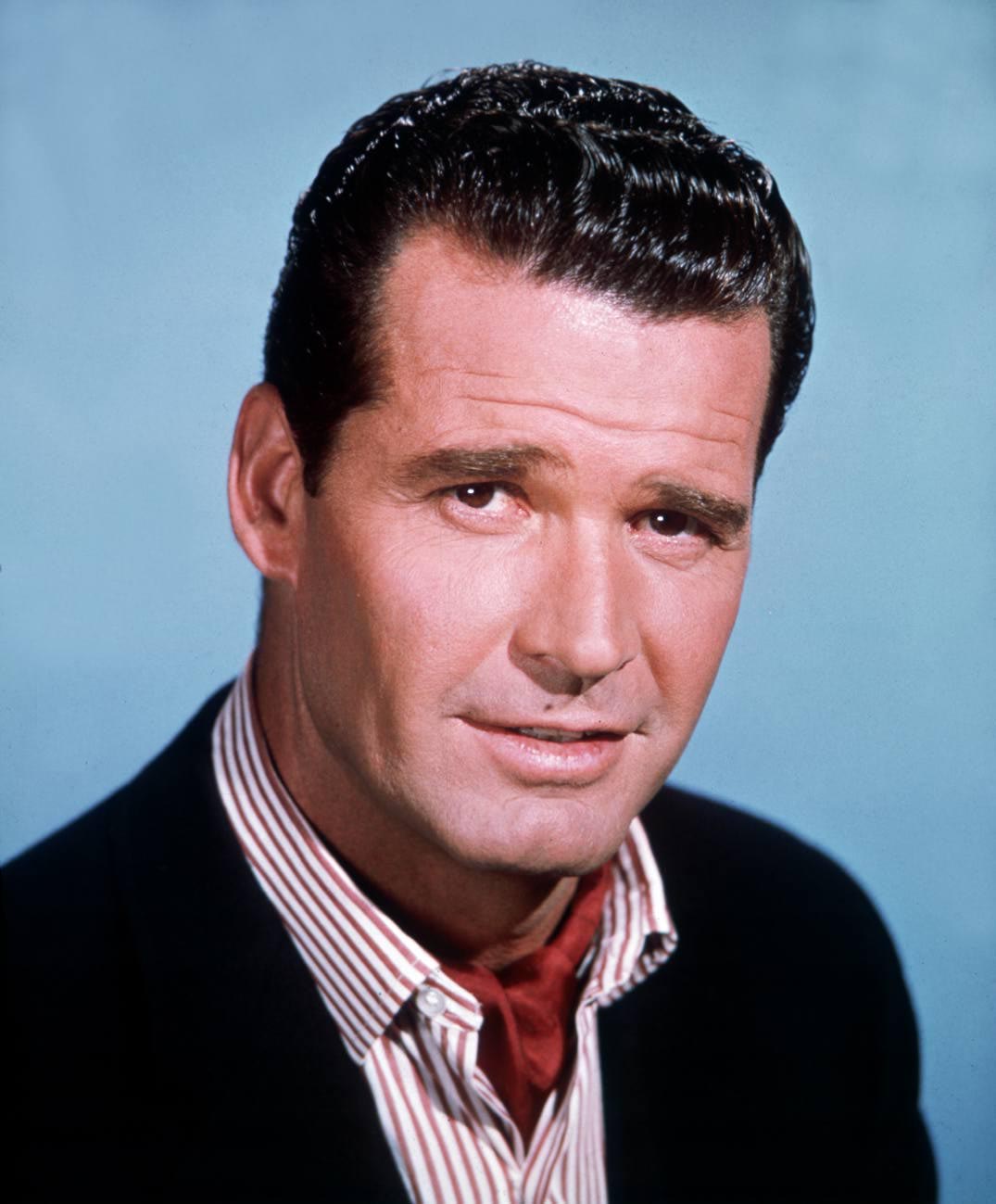 A portrait of American actor James Garner, on January 4, 1967. | Photo: Getty Images
Weldon moved to Los Angeles, but James remained in Oklahoma and soon dropped out of school. When he was 16, he lied about his age so he could join the Merchant Marine in the last year of World War II.
Afterward, he decided to live with his dad in California. There, he attended Hollywood High School but did not complete his education as he abandoned his classes to take up a modeling job at Jantzen bathing suits.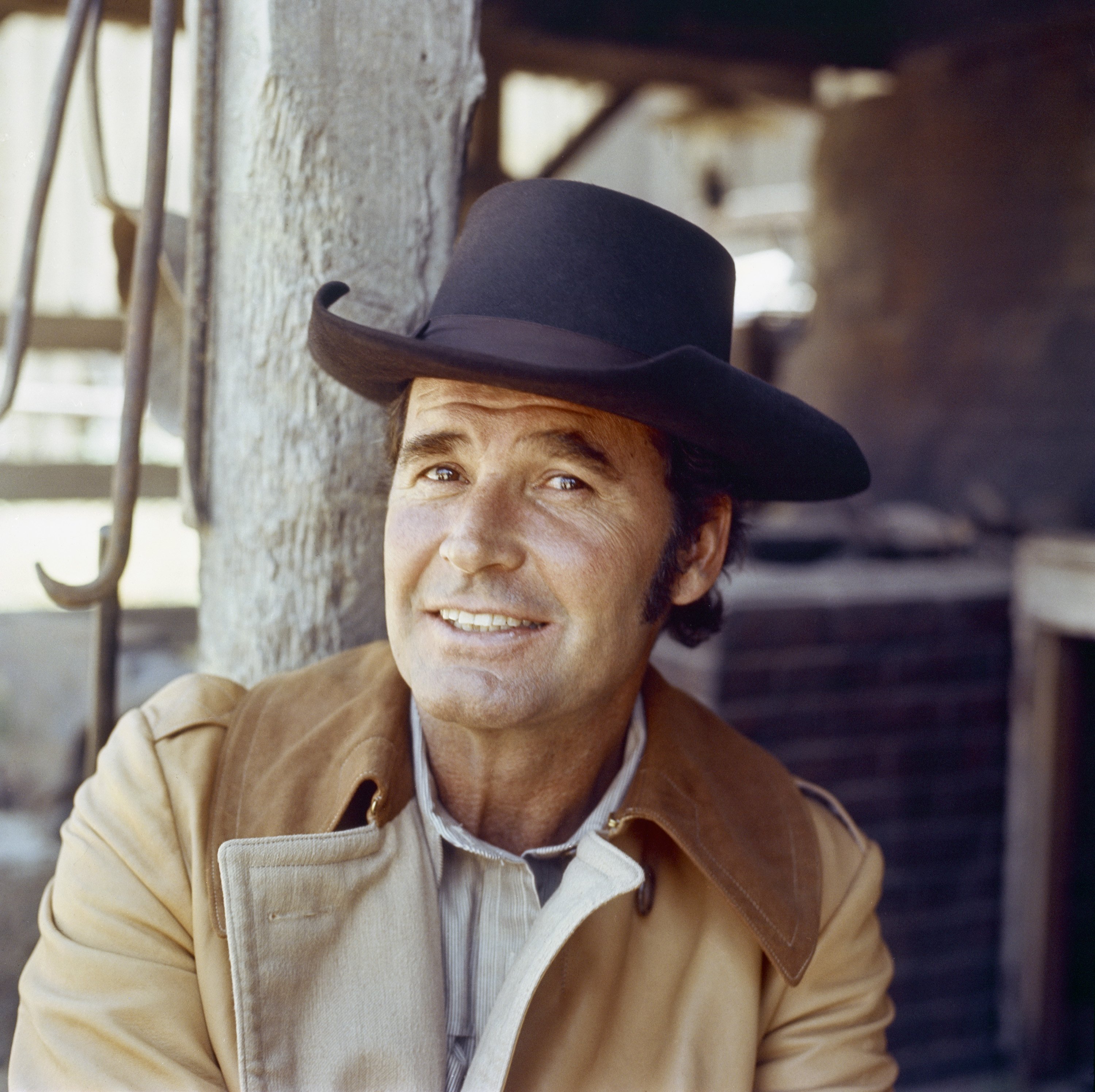 James Garner as Sheriff Jim Nichols in "Nichols" in 1971. | Photo: Getty Images
Although he was making $25 an hour for the job, it did not last long. In 1950, he became the first Oklahoman drafted into the US Army during the Korean War.
He sustained battlefield injuries during the war and earned Purple Heart medals for his service before returning home. James never finished school but still earned his GED.
Gigi is determined to keep her father's legacy alive and give his fans a taste of who he really was.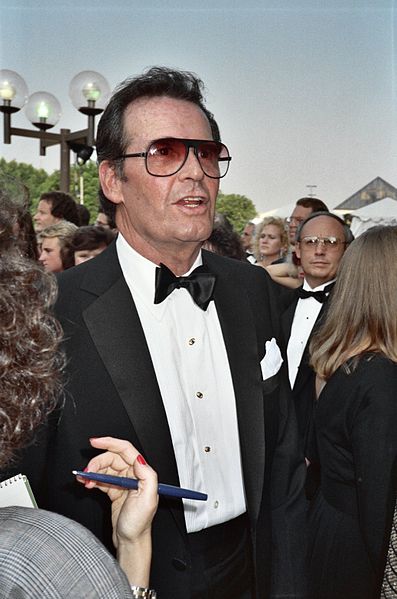 James Garner at the 39th Emmy Awards. | Photo: Wikimedia Commons
JAMES' CAREER
James stumbled into acting after a friend of his who was a talent agent lured him into a small role as a judge in a Broadway production of "The Caine Mutiny Court Martial."
He did not feature much in the production but learned from its lead actor, Henry Fonda. That experience helped him note what it took to be an actor.
Following that role, he got a film contract from Warner Bros. in 1956. James saw acting as a way of making a living rather than a dream come true. This approach was beneficial as he landed several supporting roles in movies.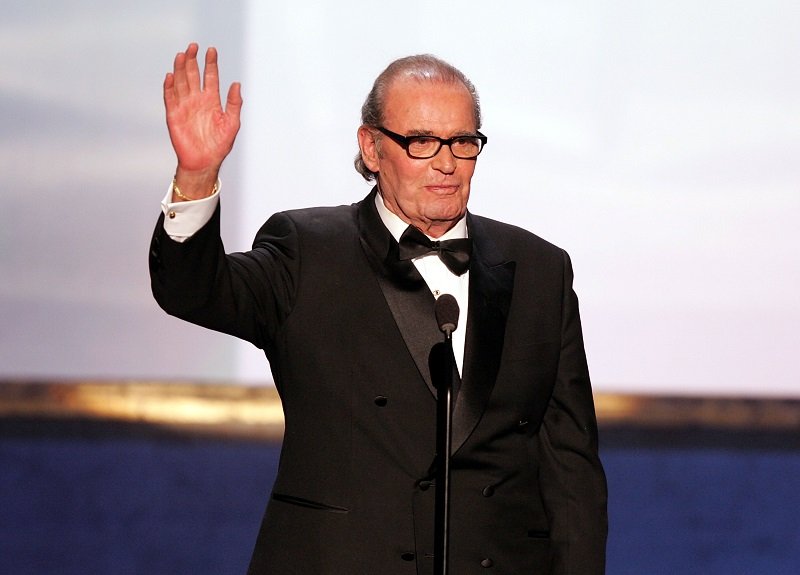 James Garner on February 5, 2005 in Los Angeles, California. | Photo: Getty Images
His career eventually kicked off when he landed the lead role in the Western television series "Maverick," in which he played Bret Maverick. He starred in the series from 1957 to 1960.
From 1974-1980, James attained fame for portraying Jim Rockford, a private detective, in the TV series "The Rockford Files."
He also starred in hit films like "The Great Escape," "Grand Prix," and "Victor Victoria." He got an Oscar nomination for his role in "Murphy's Romance," and won a Golden Globe Award for "Decoration Day."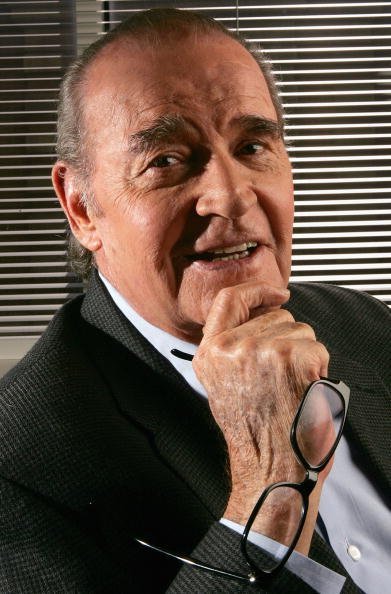 James Garner at the Walt Disney Studios on 31, October, 2005 in Burbank, California. | Photo: Getty Images
JAMES' MARRIAGE
James was married just once in his lifetime to Lois Fleischman Clarke. They met for the first time while hanging out in the pool at a friend's barbecue and married 14 days later.
It was love at first sight for James, who flipped out over Clarke as she was gorgeous. He did not waste time at all and asked her to dinner.
That night, they went out and did so every night afterward for two weeks until their wedding at the Beverly Hills courthouse on August 17, 1956.
Not everyone agreed with the marriage. James' family was against it because they felt he and Clarke were different. He was Methodist and was born and bred in Oklahoma while she was Jewish, a lifelong Los Angeleno.
However, James felt neither he nor Clarke was that religious. Hence, the concerns his family raised were not an issue for him and his wife.
He noted that the naysayers never took the time to see that he and Clarke complemented each other. The couple saw the things naysayers counted as weaknesses strengths.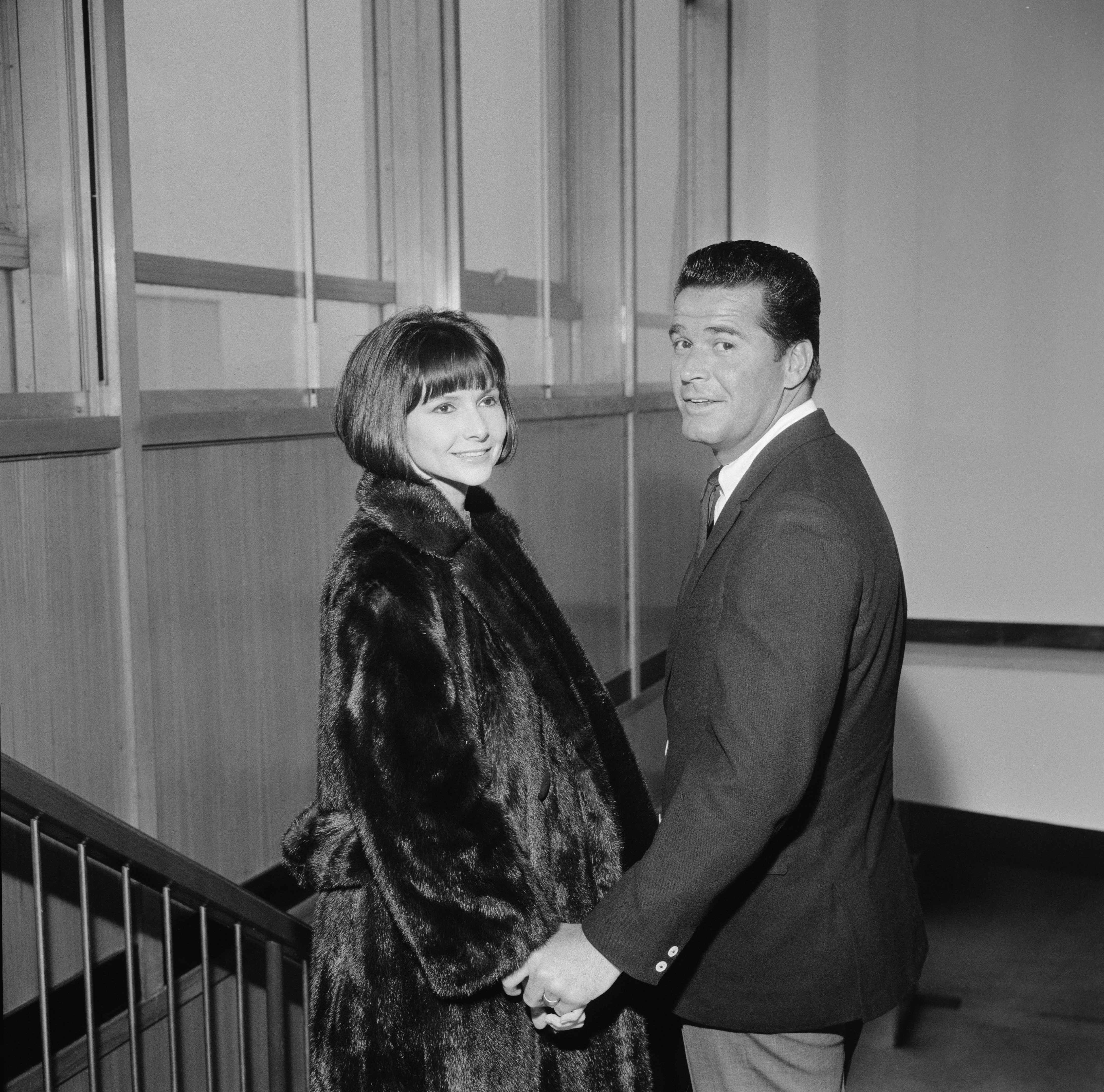 American actor James Garner and his wife Lois Clarke on March 1,1964. | Photo: Getty Images
James' marriage to Clarke was his first, but she was previously married and had a daughter named Kim, who he adopted. The couple also welcomed their daughter, Greta "Gigi" Garner, born on January 4, 1958.
James and Clarke's marriage lasted for 57 years until his death in 2014. Despite being a long-lasting union, it had its trials as the couple separated for three months in 1970. They separated again for 18 months in 1979.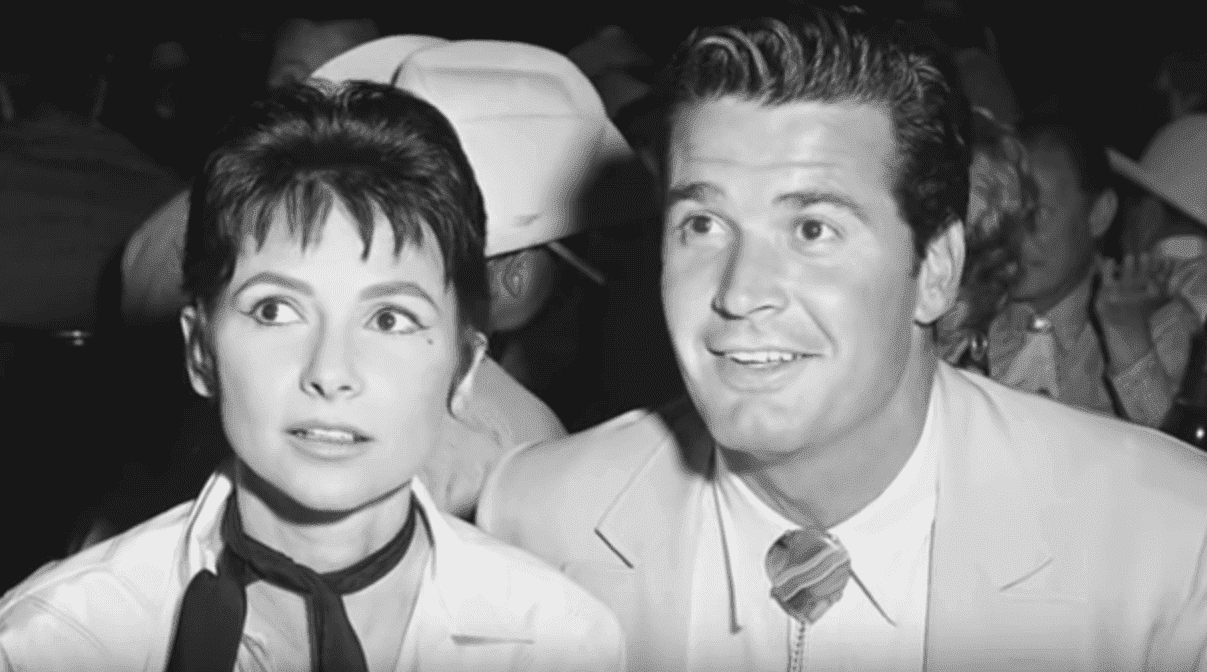 James Garner and his wife Lois Clarke at an event. | Photo: Youtube.com/AssociatedPress
During that period, there were rumors that James was in a relationship with actress Lauren Bacall, who appeared twice as a guest star on "The Rockford Files."
However, he strongly denied those claims. James explained that he lived alone those times mostly because of the pressure of starring in "Rockford" and needed some space to get his head together.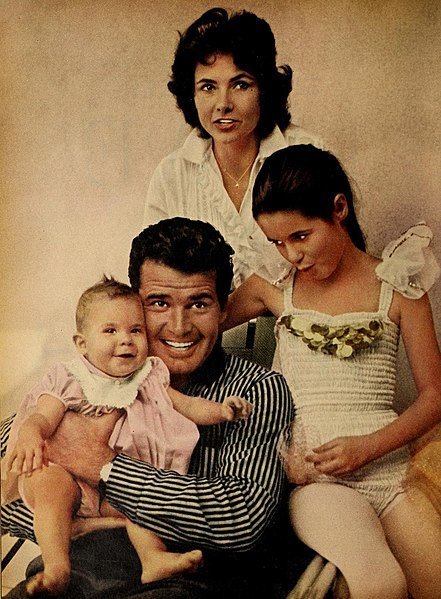 James Garner in a portrait photo with his family in 1959. | Photo: Wikimedia Commons, Public Domain
JAMES AS A FATHER
James and Clarke raised their family out of the spotlight in Brentwood, California, at a time it was still considered as Los Angeles's rural outpost. The actor disliked publicity and did his best to stay private.
James had a close bond with his daughter, Gigi, and stepdaughter, Kim. In a chat with Closer Weekly, Gigi described her father:
"I really hit the jackpot with my dad. He was the type of father that got down on the floor and played with you. He was very present. The greatest father in the world."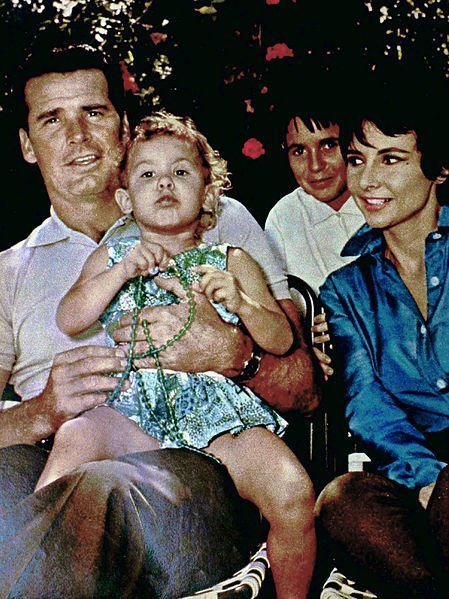 James Garner in a portrait photo with his family in 1961. | Photo: Wikimedia Commons, Public Domain
James was greatly invested in being a good husband and father. Although he had an alcoholic father and was mistreated by one of his stepmoms, he did not continue that cycle. Gigi said:
"People that had abusive childhoods like my dad often continue the cycle. My dad stopped the cycle, and he tried to give us everything that he never had."
Gigi, a published author, artist, and philanthropist described her dad as a homebody who was very happy being at home with his wife and kids and spending time with them.
Despite these qualities, James' troubled upbringing left him vulnerable to bouts of depression and anxiety. Leslie H. Martinson, the director of "Maverick," revealed James would turn around and very quietly haul off and slam his fist into the wall or a board.
However, Gigi said her father tried not to bring his troubles home. She revealed he never walked around complaining but always handled things quietly.
Being James Garner was not easy. Many fans knew him as an actor who thrilled them with his impressive displays in movies, but to Gigi, he was simply "dad." She told Closer Weekly:
"To me, he was just my dad. He wasn't perfect — no one is — but he was a great dad and we were always very close."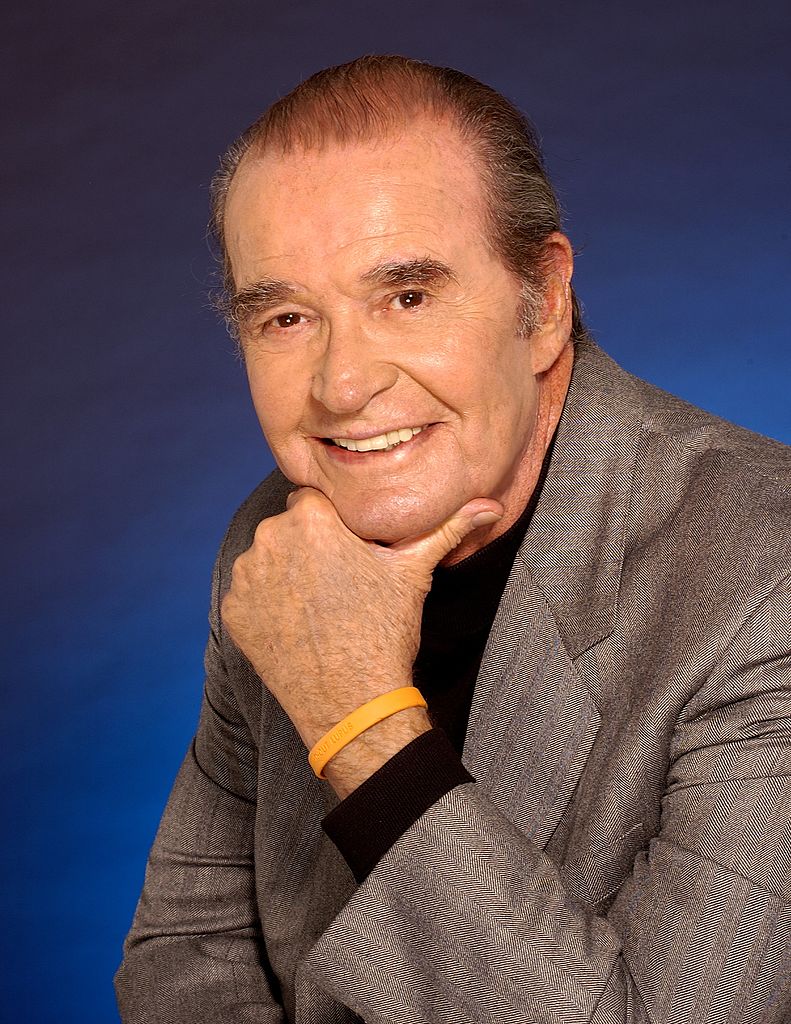 Actor James Garner poses for a portrait in 2004 in Los Angeles, California. | Photo: Getty Images
Gigi is determined to keep her father's legacy alive and give his fans a taste of who he really was via her social media platforms. She said she wants people to know her father as a considerate, loving, kind, generous person, not just some TV or film figure.
Gigi insisted that her dad was nothing like the characters he played on television. She explained that there were many sides to his personality, and he had a different mindset and went about things differently, even in Hollywood.
James died at 86 on July 19, 2014, after suffering a massive heart attack caused by coronary artery disease.
Please fill in your e-mail so we can share with you our top stories!