Getty Images
Sean Connery Had Affair with Famous Singer for 'Several Months' during His Marriage of 45 Years
Sean Connery was the first actor to play the fictional British secret agent James Bond. Before his death in 2020, the actor had been married twice.
His second marriage lasted for 45 years till his death. But like his Bond character, he was as attracted to women as they were to him. This led to him having extramarital affairs.
One such affair was with a famous singer, and it lasted for several months. Here's all you need to know about Sean Connery and his relationships.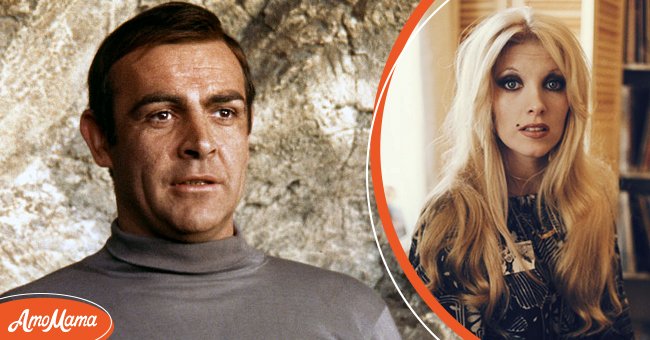 Sean Connery on the set of "You Only Live Twice" (left), Photo of Lynsey de Paul (right) | Photo: Getty Images
ABOUT SEAN CONNERY
Connery, born on August 25, 1930, came from a modest background. He had to work from an early age to help his family, and at eight, he was a milk distributor.
He then joined the Royal Navy at 16, but he was discharged on medical grounds three years later. Connery worked as a lorry driver, a lifeguard, a laborer, an artist's model, and a coffin polisher to make money.
At 18, he started bodybuilding and was a keen footballer. After being contracted to play for Manchester United at 23, he rejected the offer and became an actor.
In 1953, he became a chorus boy in the production of "South Pacific." After accepting several roles as an extra, he accepted a part-time job as a babysitter.
In 1957, after hiring an agent, he got his first film role in "No Road Back." In 1959, he landed a leading role in "Darby O'Gill and the Little People."
His breakthrough role came when he played James Bond between 1962 and 1967. He reprised his role in the seventh film, "Diamonds Are Forever," in 1971.
Connery made his final appearance in "Never Say Never Again" in 1983. Thanks to the success of Bond films, Connery achieved a certain notoriety and created an impressive filmography for himself throughout his life.
In 1974, he played the role of Zed in the science fiction film "Zardoz" by John Boorman. He appeared in historical films such as "The Name of the Rose" and prestigious supporting roles with "Highlander" in 1986.
He starred in "The Untouchables" in 1987, which won him an Academy Award. In the 2000s, Connery appeared in "The League of Extraordinary Gentlemen" and then decided to retire.
However, he lends his voice in the video game "James Bond 007: With love from Russia" in 2005 and an animated film, "Sir Billi the Vet" in 2010.
In his personal life, he had always been a big hit with the ladies. He was said to have no strict preferences with the type of women he spent time with.
When he was younger, he was said to have spent his time and money at The Palais de Danse in Fountainbridge. His friend Craigie Veitch described the venue as "Mecca at the weekends."
In 1989 and 1999, he was voted by People magazine as the "Sexiest Man Alive" and the "Sexiest Man of the Century," respectively. The Queen knighted him on July 5, 2000.
CONNERY'S MARRIAGES
Connery was first married to actress Diane Cilento from 1962 to 1973, and they have a son, Jason, born July 11, 1963. In 1970, he met his second wife, Micheline Roquebrune, at a golf tournament in Morocco.
Unable to get his mind off her, he asked her to meet with him in Spain two years later. Roquebrune was hesitant at first, but she eventually met up with him.
The couple had an intense connection despite the language barrier between them. Roquebrune understood very little English, while Connery knew no French.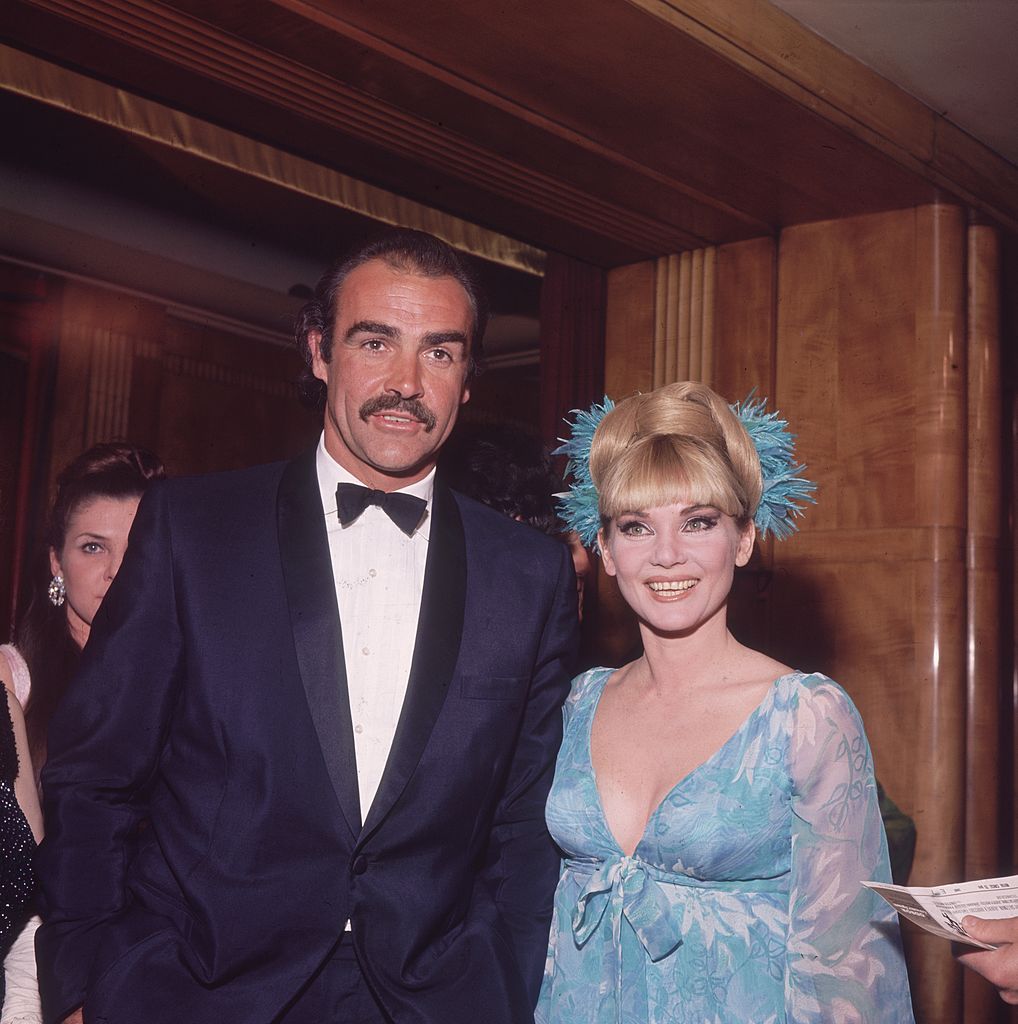 Sean Connery with his first wife Diane Cilento at the film premiere of "You Only Live Twice" | Photo: Getty Images
In 1975, they got married and never lost the spark that first drew them together. Even as Connery and his wife grew older, they made it a duty to plan date nights.
He was known to have called her the "love of his life," and their love never faded. On October 31, 2020, his family announced that he had died in his sleep and his wife was by his side.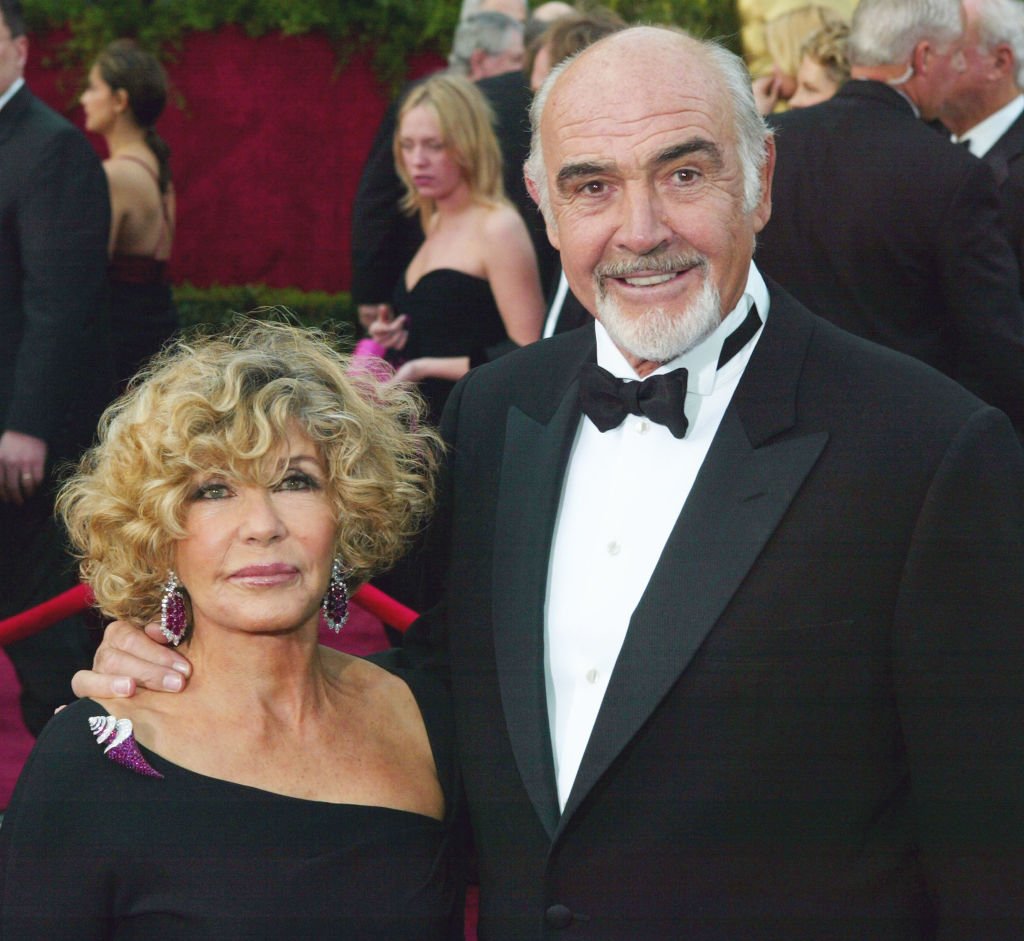 Sean Connery with his second wife Micheline Roquebrune at the 76th Annual Academy Awards on February 29, 2004, in Hollywood | Photo: Getty Images
CONNERY'S RELATIONSHIPS AND AFFAIR
Before he married his first wife, Cilento, she was married to Italian writer Andrew Volpe and was pregnant with Volpe's child. At the time, Connery was living with his photographer girlfriend, Julie Hamilton.
After his open admiration for Cilento in the presence of Hamilton, Hamilton challenged him. Connery then told her he didn't love her anymore, and Hamilton ended the relationship.
He got married to Cilento in no time, and while still married to her, he was said to have had flings with actress Sue Lloyd and was seen on dates with movie star Shelley Winters.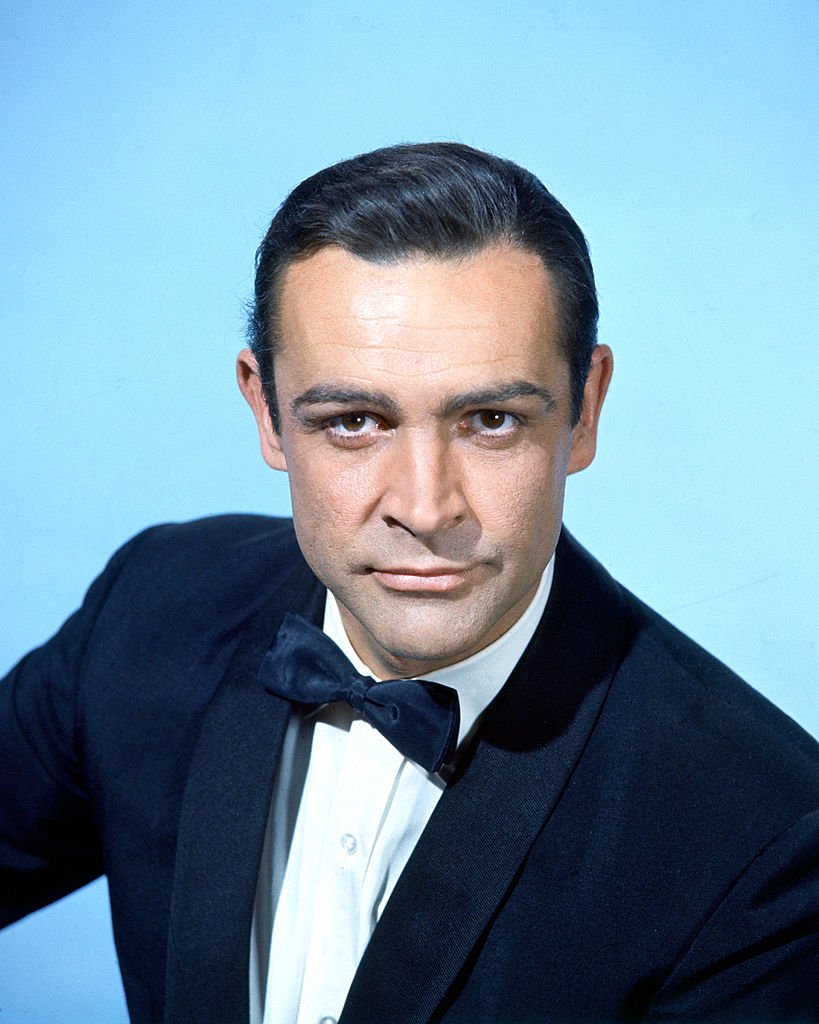 Sean Connery, circa 1962 | Photo: Getty Images
The other women who were said to have been on dates with him were former Miss France Claudine Auger and actress Sylvia Miles. It was also while he was still married that he fell in love with his second wife.
Connery was known to have had an affair despite calling his second wife the love of his life. In 1993, singer Lynsey de Paul claimed she and Connery had an affair in 1989.
de Paul was known to have been romantically involved with The Beatles drummer Richard Starkey, better known by his stage name Ringo Starr.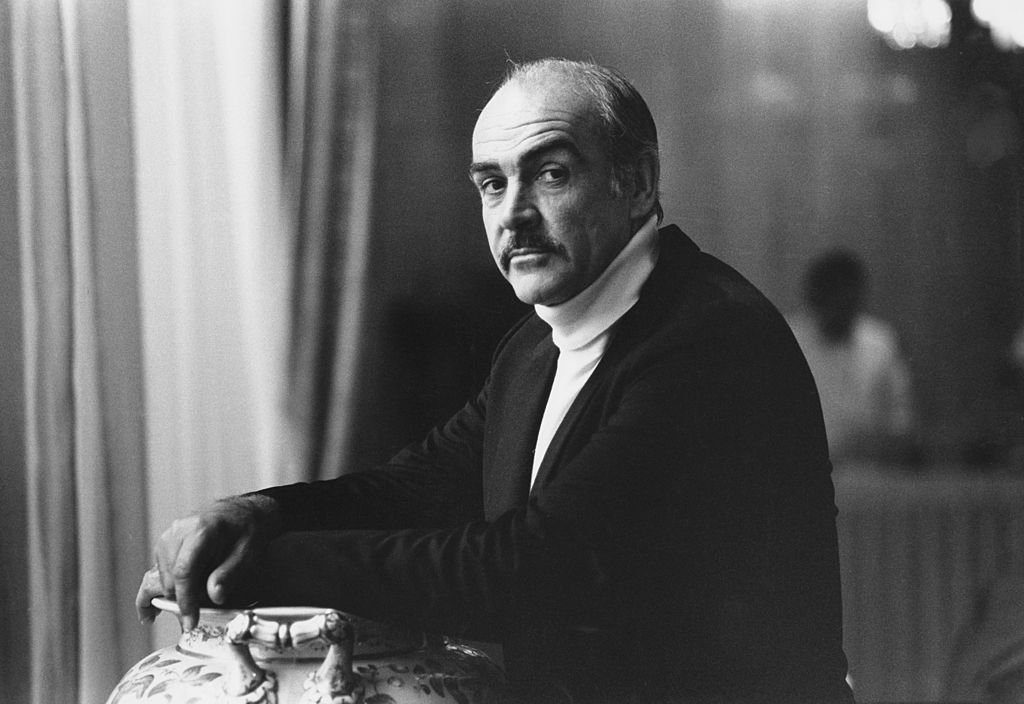 Sean Connery, circa 1983 | Photo: Getty Images
de Paul revealed that she had met Connery at a cocktail party in 1989 while she sat next to his wife, Roquebrune, on a sofa. She said he had given her his phone number and was not relentless in pursuing her.
After they had met up for a weekend of romance, Connery had promised Paul that he would call her the following weekend. However, that was the last time she heard from him.
She said she had wanted their relationship to be platonic, but his relentless nature made her give in. Even though he wasn't her type, she was flattered by the attention he showered on her.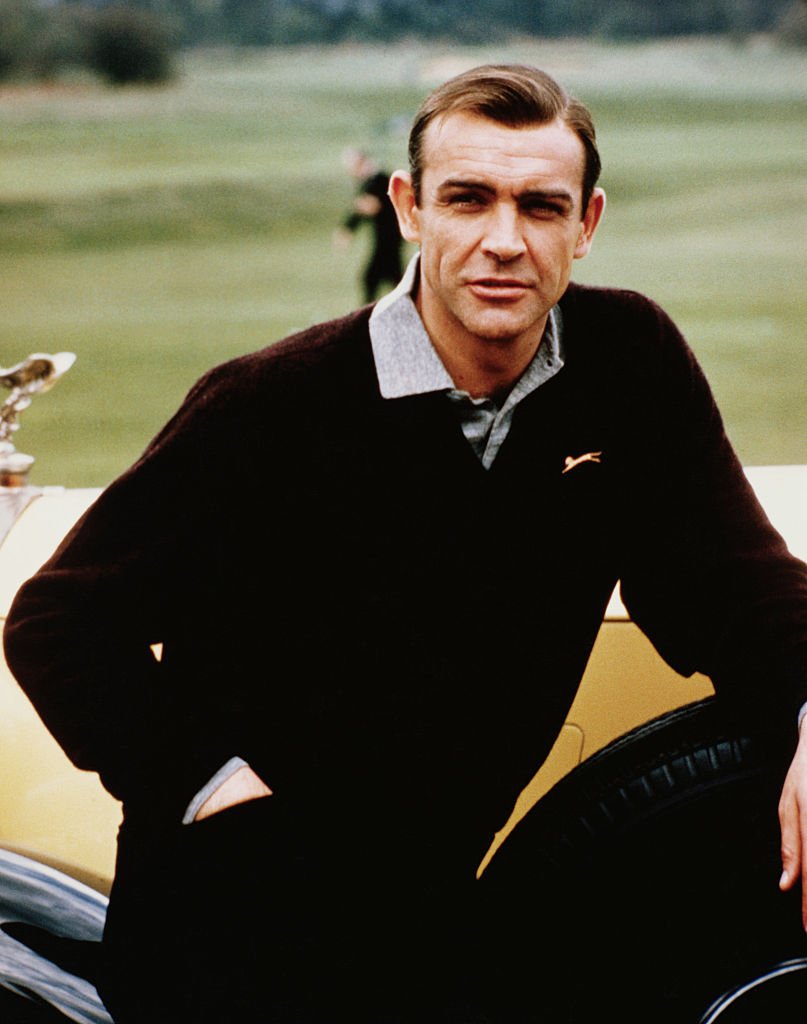 Sean Connery on the set of "Goldfinger" | Photo: Getty Images
When she gave in to having an affair with him, Paul didn't feel as if she was betraying Connery's wife as she didn't know his wife. After a few months, the affair ended abruptly.
Years later, when she thought about it, she said she had deeply regretted the affair. de Paul went on to say that she felt like "a stupid girl" to have been involved with him.
Please fill in your e-mail so we can share with you our top stories!