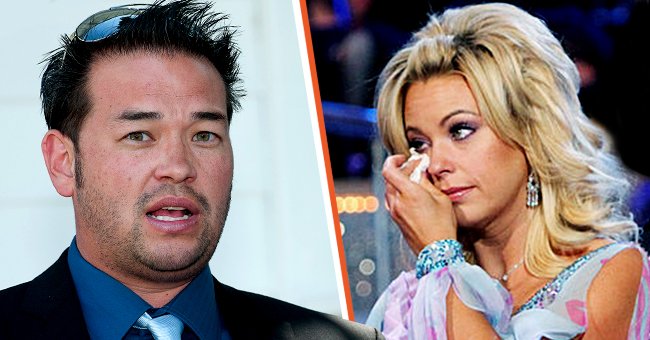 Getty Images
Jon Gosselin Was His 10-Years Younger Mistress' 'First Love' Who Later Called Him a 'Lowlife'
Kate and Jon Gosselin made the headlines when the former couple, who married in 1999, introduced their family to the world after the birth of their sextuplets.
However, ten years after they got married, the couple went their separate ways, with Jon having a mistress who was ten years younger than him.
Months later, Jon's mistress, who claimed he was her "first love," accused him of cheating, called him a "monster" and a "lowlife" whom she wanted out of her life.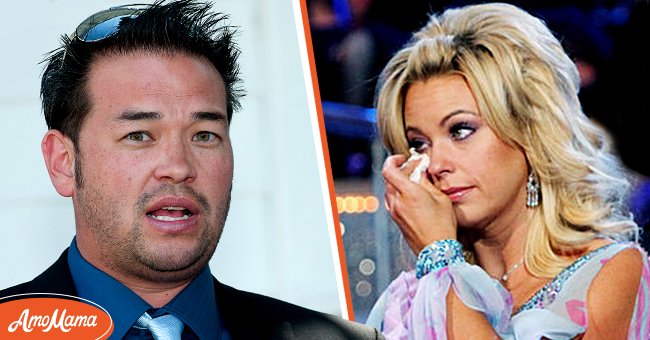 Jon Gosselin at a press conference on Tax Deductible Marriage Counseling on June 27, 2012, in Teaneck (left), Kate Gosselin being eliminated from "Dancing with the Stars" show on April 20, 2010 (right) | Photo: Getty Images
JON AND KATE'S RELATIONSHIP
Jon and Kate met in October 1997. At the time, Jon was working in a hotel while Kate was a graduate nurse. Jon's company had organized a picnic, and Kate went with a friend who worked at the same hotel.
He caught Kate's eyes, and she knew she had to meet him that day. After their meeting, she found that Jon was in a relationship, but he and Kate started dating immediately.
They fell in love, and the initial phase of their relationship seemed strong. They were the couple that people always thought were too sweet for each other.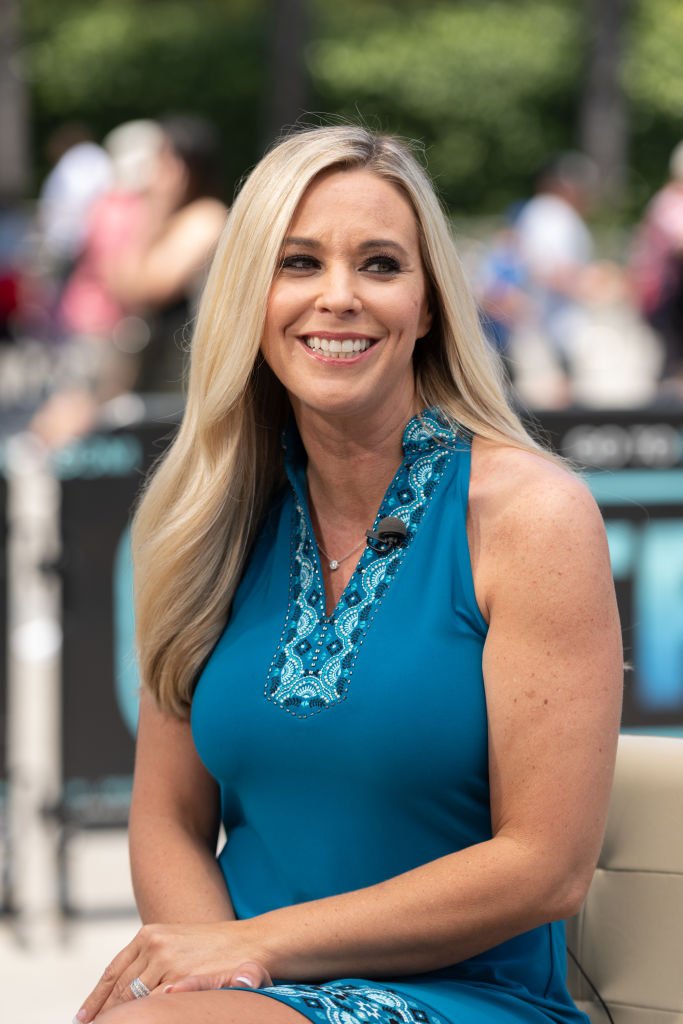 Kate Gosselin visits "Extra" at Universal Studios Hollywood on June 12, 2019, in Universal City | Photo: Getty Images
Gosselin proposed to Kate, and they married on June 12, 1999. After marriage, the couple struggled to conceive because Kate had polycystic ovary syndrome (PCOS).
The couple underwent in vitro fertilization (IVF) treatments for both pregnancies. They wanted another child after conceiving twins Cara Nicole and Madelyn "Mady" Kate.
This time, the IVF procedure produced their sextuplets: three daughters Alexis Faith, Hannah Joy, and Leah Hope, and three sons Aaden Jonathan, Collin Thomas, and Joel Kevin.
Their large family led to two one-hour specials on the Discovery Health Channel. As the episodes succeeded, they got their family show, "Jon & Kate Plus 8," which first aired on Discovery before moving to TLC.
But, ten years of marriage and a vow renewal later, Jon and Kate failed to make their relationship work. They announced their separation in an episode that aired on June 22, 2009.
DIVORCE ANNOUNCEMENTS
One week after their tenth anniversary and a few days before they announced their divorce, Jon had been seen searching for an apartment at Trump Place.
Two years older than Jon, Kate had filed for divorce in a Pennsylvania court. The same day she filed was the same day they announced it on their show.
In both their statements, the couple never revealed the cause of their divorce. However, Jon said that the six months leading up to the announcement had been a trying period.
Kate said she had tried to make Jon feel comfortable and happier since she made more money than him, but it wasn't working. After she filed, Kate revealed that it was Jon's decision and not hers.
She further revealed that he doesn't want to be married to her anymore. He hired a lawyer and asked her to do the same to end things. However, she also believes that their goals don't match anymore.
On telling their children, they had tried not to use words like "separation" and "divorce." However, one of the twins said she wasn't surprised by the announcement as she had guessed it would happen.
MISTRESS' REVELATIONS
Seven weeks after they announced, Kate took the time to shut down the rumors; she revealed that it felt strange taking off her ring.
However, Jon had gone back to his bachelor life. Kate said his goals were not her goals, and his decisions were not decisions she would make.
Even though a part of her still loved the Jon she once knew, she also believed that their marriage would have ended despite their reality show.
When Kate went on "Live With Regis and Kelly," Regis Philbin, the talk-show guru, predicted Kate and Jon would get back together. When Philbin asked if Kate would take Jon back, she said she couldn't answer that.
Shortly before their divorce announcements, Jon was said to have been in a relationship with Hailey Glassman. After Kate's interview, Glassman, who's ten years younger than Jon, killed speculations that her relationship with Jon had contributed to the divorce.
Glassman revealed that her relationship with Jon, whom she called her "first love," started while Jon stayed at her parents' house after separating from Kate.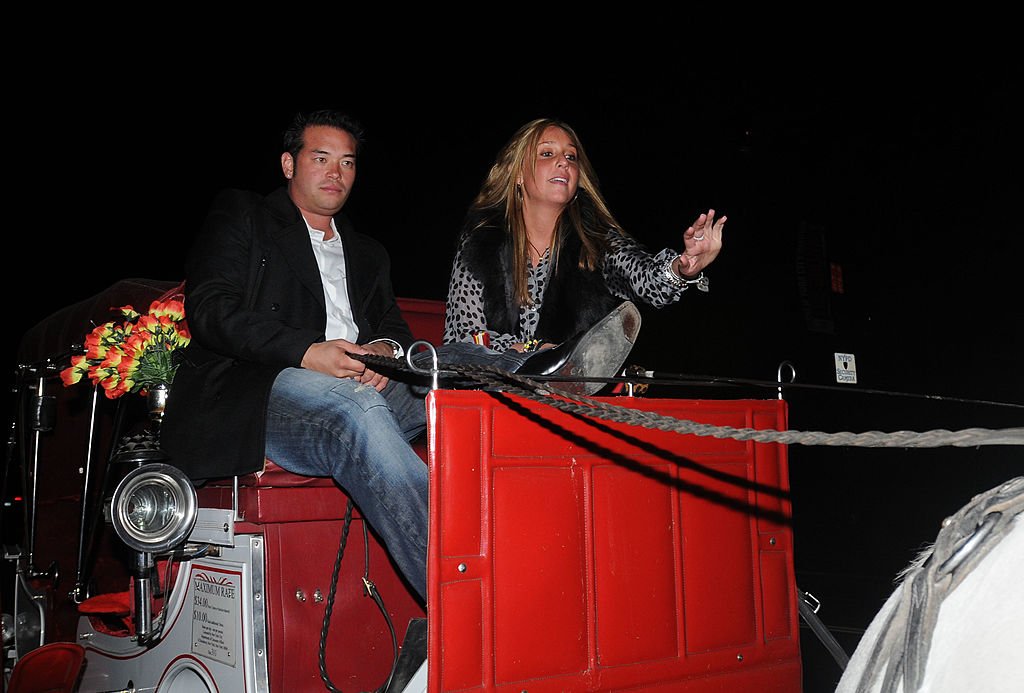 Jon Gosselin and Hailey Glassman at the Oak Room by carriage on October 17, 2009, in New York | Photo: Getty Images
TENSION GROWS
Before their divorce was finalized, Kate and Jon had agreed to rotate their time with the kids. Kate would leave the house while Jon was around and vice versa.
However, one day, when it was Jon's turn with the kids, Kate came home early because she had not approved of the babysitter Jon decided to use.
On her arrival, the gate was locked, and the couple reportedly argued near the fence. Their argument made their relationship worse, and at about 7 p.m., the police showed up.
As things got heated up between Jon and Kate, Glassman was also not having the best time in her relationship with Jon. Glassman accused Jon of cheating on her with tabloid reporter Kate Major.
Glassman said Jon had become a "monster" after denying his relationship with Major. Even though Glassman and Jon were still living together, she wanted him out of her life.
RANT WITH MISTRESS CONTINUES
Six months after Kate filed for divorce, their divorce was finalized, and Jon and Kate became legally single persons. Kate said she was relieved the process was over even though the transition was challenging.
At the same time, Jon's mistress and Jon were going through a rough time. Jon arrived at his West 72nd Street apartment and found that they had torn it to shreds.
A nasty note written by his ex-mistress, Glassman, was stabbed to their dresser with a butcher knife. In the note, Glassman had called Jon a "lowlife."
Jon then accused Glassman of tearing his clothes, ripping off his electronics, and smashing his family's 100-year-old Ming-style vase. She agreed that she had left the note but said she didn't stab it with a knife.
Glassman's lawyer believed it was a huge publicity stunt as there were reporters at the residence even before the police had arrived. However, Jon denies that it was a stunt.
Please fill in your e-mail so we can share with you our top stories!