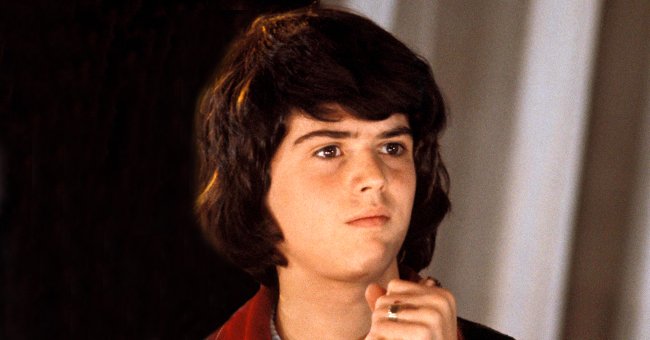 Getty Images
Closer Weekly: Donny Osmond Found His 'Saving Grace' in Wife Debbie after His Lonely Childhood
Music superstar Donny Osmond captivated the world with his singing prowess at a young age. He, however, struggled to handle fame as a teenage idol. His wife was his "saving grace."
Donny Osmond is one of the most brilliant singers in Hollywood. Born in Odgen, Utah, on December 9, 1957, he grew up in a musically-inclined family.
He began singing with his siblings, the Osmond Brothers, at a young age. During the 1970s, he became particularly well-known for his collaboration with his sister, Marie, on the hit variety show "Donny & Marie."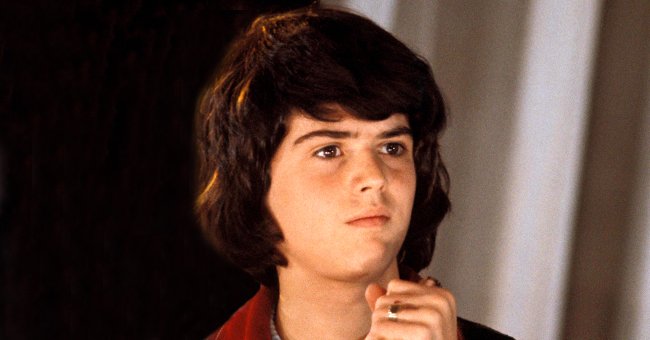 An undated photo of Donny Osmond. | Photo: Getty Images
DONNY WAS BORN TO BE A STAR
In 1962, the Osmond Brothers first appeared on "The Andy Williams Show" and became regular performers. Donny, then five years old, joined his older brothers on the show.
Given their upbringing as devoted members of the Church of Jesus Christ of Latter-Day Saints, the siblings sang barbershop quartet-style harmony songs to religious material.
They adapted pop music, where Donny became the star of the show. He sang lead vocals on many of the group's tracks, including their first big hit, "One Bad Apple," in the late 1970s.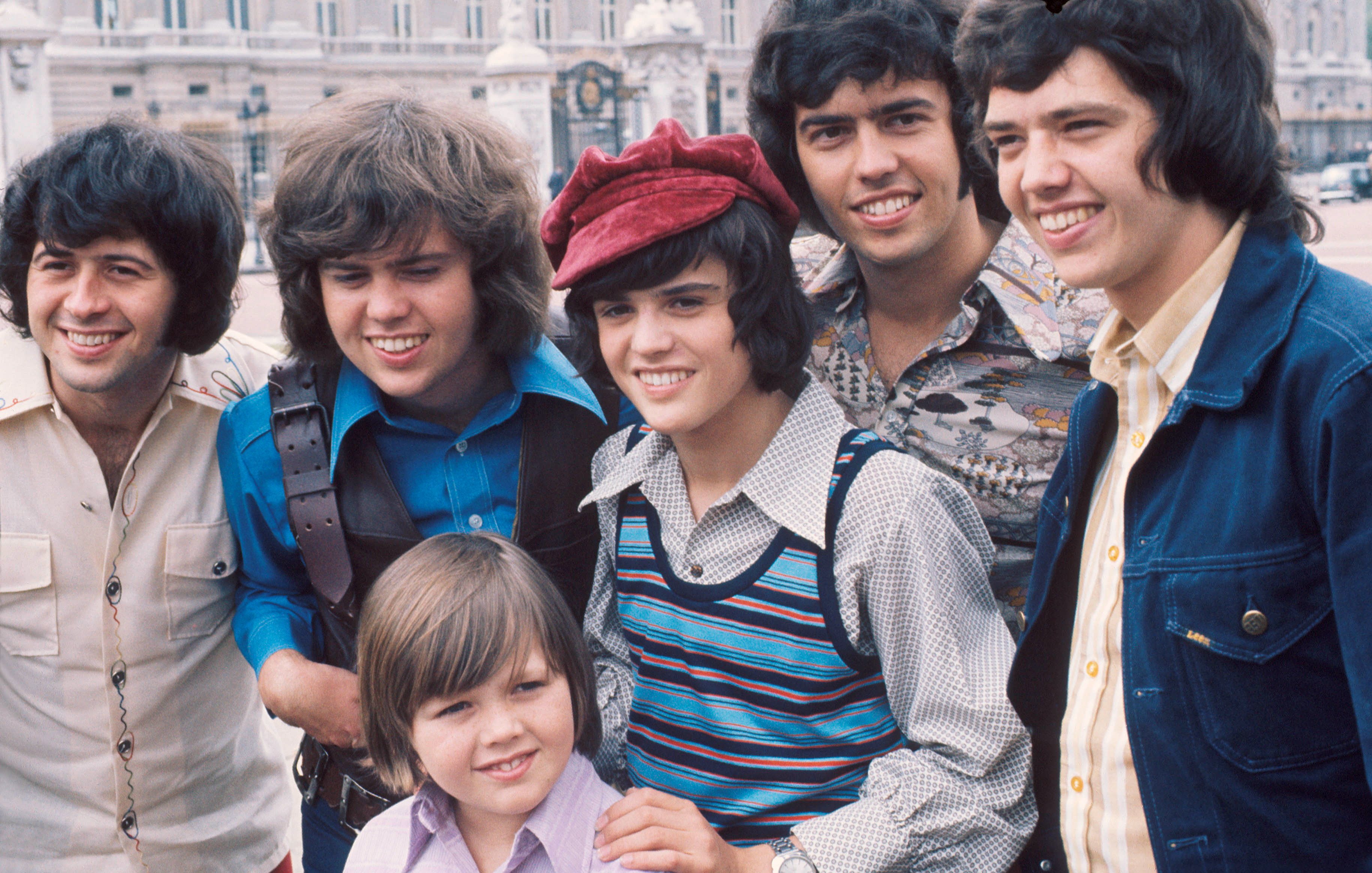 A portrait of The Osmonds in London in 1973. | Photo: Getty Images
In no time at all, Donny's career took off, and he became the most sought-after teen idol, with his photos often adorning the walls of his avid fans. He said it was exhilarating. He added:
"It was… euphoric to hit the stage, and all these thousands of girls were screaming your name. What guy wouldn't want that?"
The young crooner shared that his 1972 hit song "Puppy Love" had many radio stations play his music. The teenage girls listened to the track every second of the day.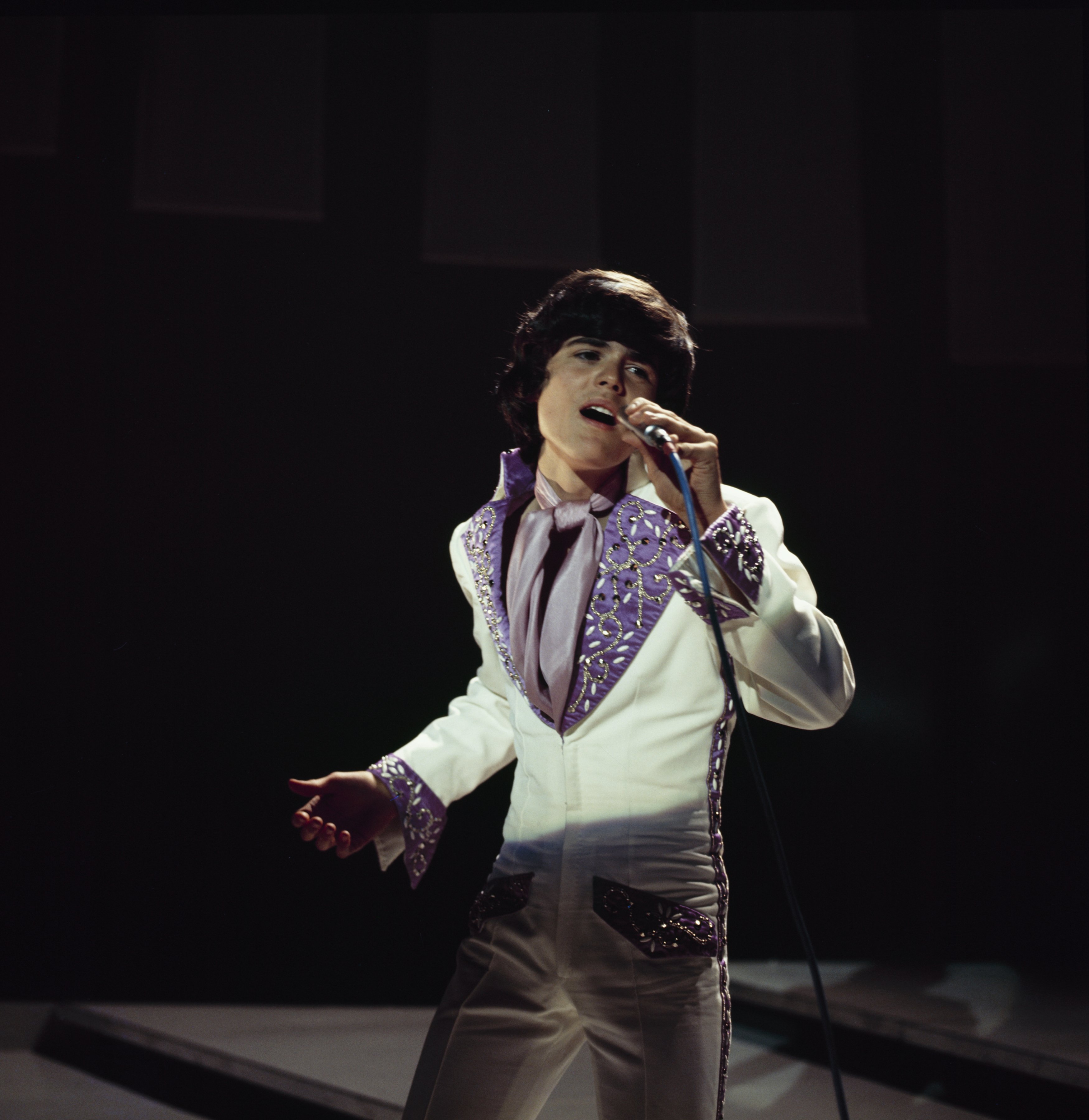 Donny Osmond performs on stage in 1972. | Photo: Getty Images
Having become a household name with hit records, Donny said he and his siblings were grateful for their parents who raised them in what rapidly became a very successful show business family.
With his meteoric rise to fame, he needed to grow up quickly. He considered rehearsing hard for their performances on television shows as part of his daily routine.
Apart from working on perfecting their routines, the teen idol also had tour schedules and was constantly traveling while juggling schoolwork with the help of a tutor.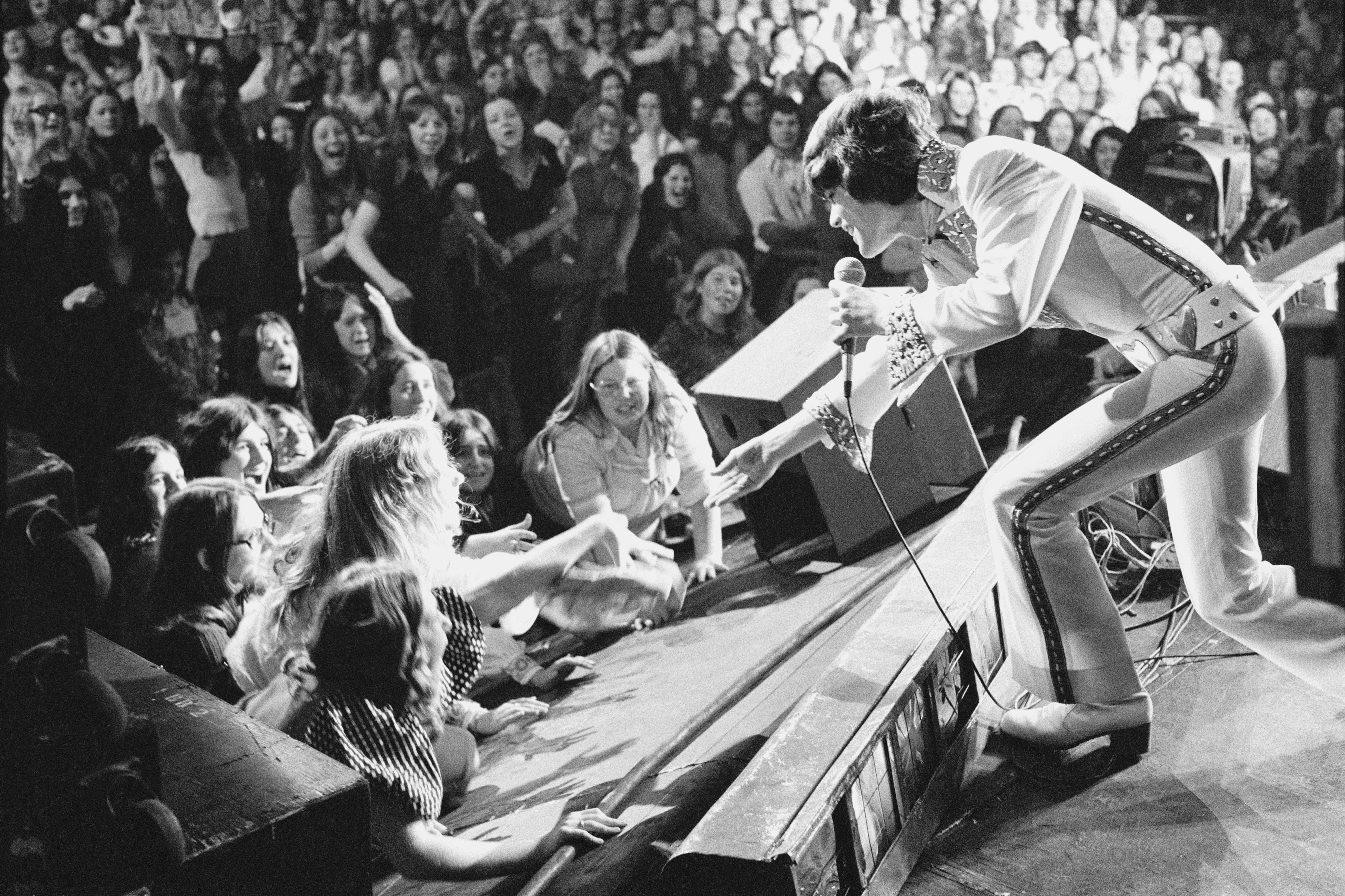 Donny Osmond performs on stage at the Rainbow Theatre in London on November 4, 1972. | Photo: Getty Images
BUT HE HATED THE FAME THAT ONLY BROUGHT HIM LONELINESS
Amid the fame, Donny could not help but feel sad about growing up with a busy life. He said he spent too much time alone in empty hotel rooms far from home. He revealed he was lonely.
He shared that while he had thousands of girls screaming his name while performing on stage, it hit different when he returned to his hotel room. He found touring challenging as well.
When he was nine years old, Donny went on a six-week tour of Sweden with his father. Feeling homesick, Donny wrote to his mother and begged to go home. But his father was angry with his plan.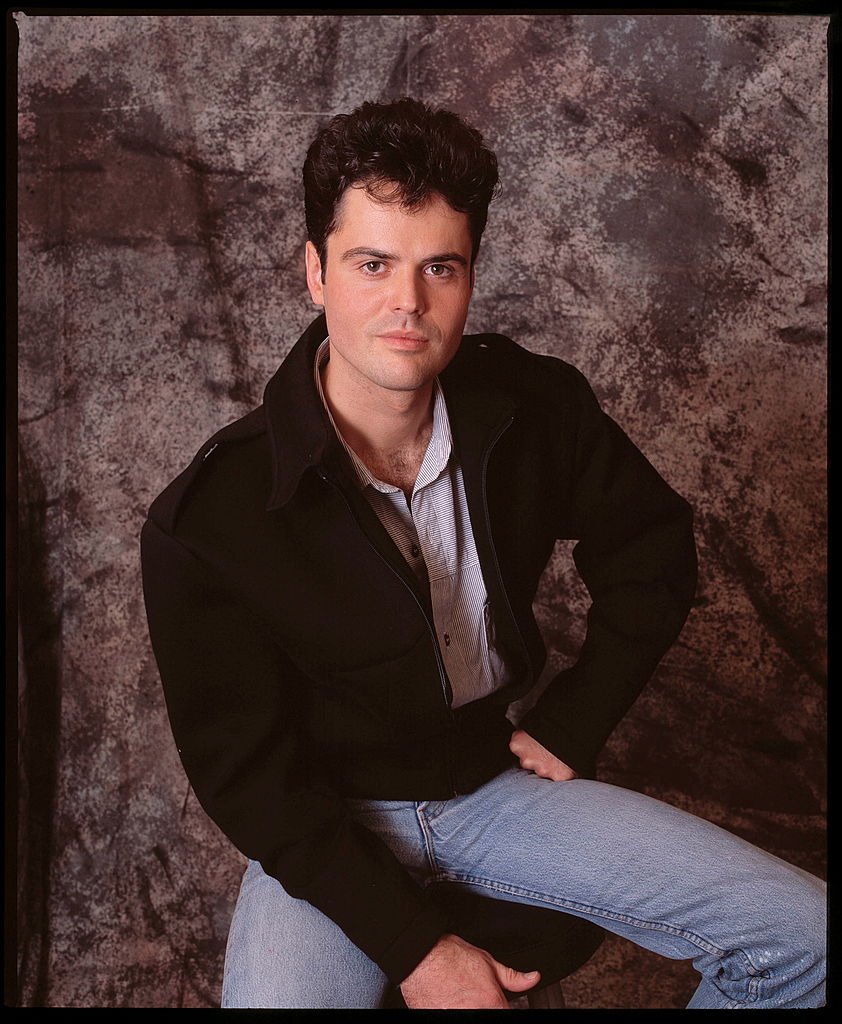 A studio portrait of Donny Osmond taken in 1987 in London. | Photo: Getty Images
DONNY'S STARDOM HAD GONE AS FAST AS IT CAME
Like other celebrities who rose to fame as "teen idols," Donny's stardom didn't last. As the "Donny and Marie" star grew into an adult, the screams from fans came to a halt.
As a teen idol, and during the height of the Osmonds' fame, Donny started dating Debbie secretly.
Donny said he felt horrible when his career faded in the '80s, even struggling to describe the feeling of being rejected. He could only fill half of the high school gymnasiums when on tour.
The track began to climb the charts in America, and radio hosts urged listeners to guess who the "mystery artist" was. His identity was later revealed live on the air at a station in New York.
He felt unwanted and started to suffer anxiety. At the time, he could not get a record deal. By 1989, his career took off again, thanks to his hit song "Soldier of Love."
The song peaked No. 2 on the Billboard Hot 100, relaunching his career. Besides his comeback song, Donny reprised his lead role in a stage production, "Joseph and the Amazing Technicolor Dreamcoat."
THE TEENAGE IDOL FELL IN LOVE & FOUND HIS 'SAVING GRACE'
As a teen idol, and during the height of the Osmonds' fame, Donny started dating Debbie secretly. At 19, he was sure he was in love and wanted to marry Debbie.
When he told his dad about his plan, the latter said it would mean the downfall of his career. However, Donny believed that tying the knot with Debbie would allow him to live his personal life.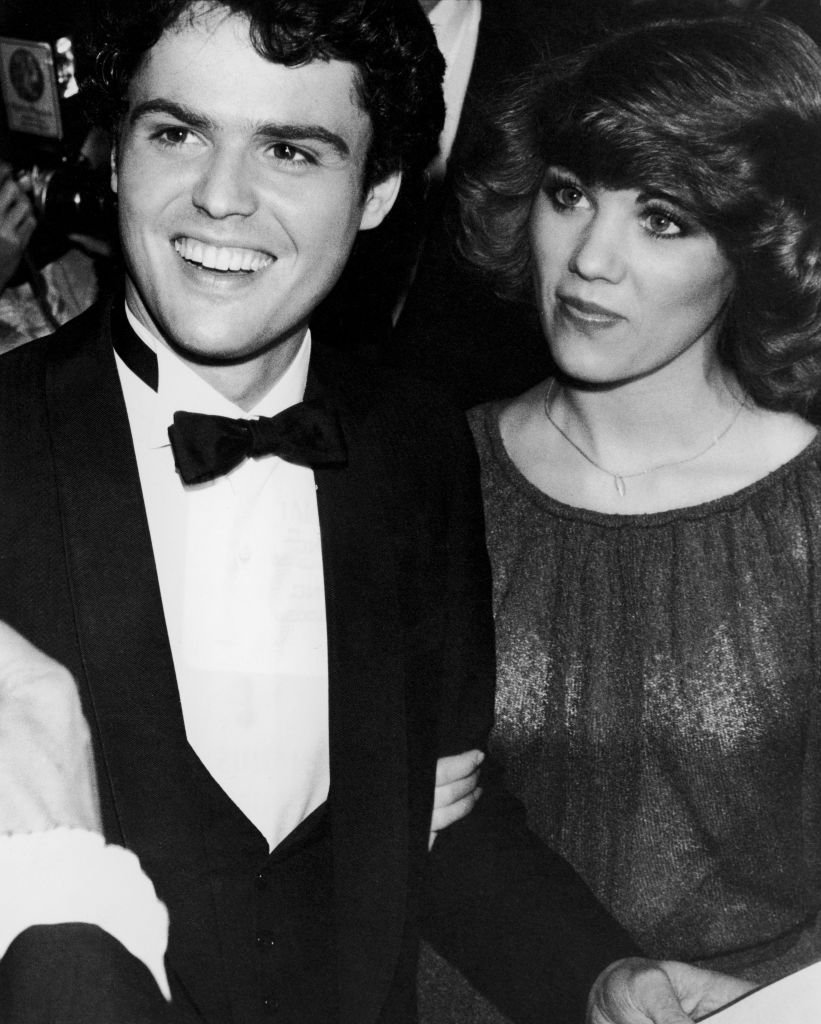 Donny and Debbie Osmond attend the premiere of the film "Goin' Coconuts" at Los Angeles, California in October 1978. | Photo: Getty Images
As his dad predicted, Donny's career declined after tying the knot with Debbie in 1978. But he had no regrets, saying that Debbie was an amazing person. He spoke of his wife:
"If I hadn't married her, I'd have been a mess. Now I had someone who understood me and with whom I could build a future together."
He further described Debbie as his saving grace, confidante, and friend. He recalled how she came to his aid when he had a panic attack before going on stage for his show "Joseph and the Amazing Technicolor Dreamcoat."
The production was part of Donny's comeback. But while the project seemed promising, it led him to have more anxiety because of the pressure to maintain his career and "be perfect."
He recalled shaking and tossing things in his dressing room because he thought he could not perform on stage. Luckily, his wife Debbie went in and calmed him down.
The couple has been married for more than four decades, and their union has only gotten stronger with time. In a 2007 interview, he said that half of him belonged to the public, adding, "The other half is sacred to Debbie."
DONNY'S YOUNG ADVICE TO HIS YOUNGER SELF
Although he admitted to hating being himself at the height of his fame as a teen idol, Donny had no regrets working hard to achieve his childhood dreams.
In 2020, he tweeted a photo of him as a child holding a poster of himself for the first time. He wrote in the caption, "Little Donny, keep dreaming big, working hard & enjoying every step of that wild ride ahead of you!"
Please fill in your e-mail so we can share with you our top stories!