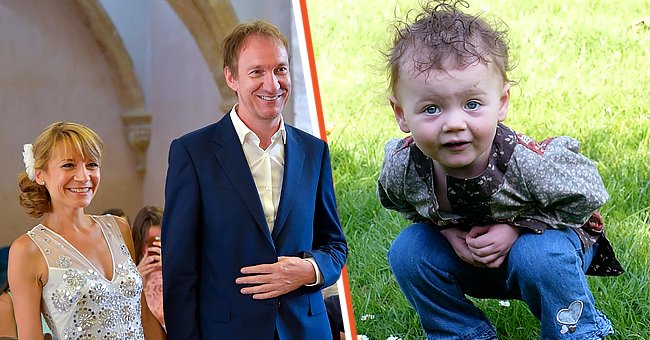 instagram.com/officialdavidthewlis
David Thewlis Married Hermine Poitou despite Once Confessing He Couldn't Bear to Be Parted from His Child & Baby Mama
"Harry Potter" actor David Thewlis made headlines earlier this year when he revealed he married his second wife, Hermine Poitou, as the media was unaware of his marital status.
Earlier this year, the media buzzed with news that David Thewlis, who played Remus Lupin in "Harry Potter," was married after he shared a loving post about his partner, Hermine Poitou, as she headed off to visit her family in Paris.
The actor shared a collection of photos of himself and Poitou and wrote he was "already a little lost" without her. He also revealed that they were married as he said, "the only rings are on our fingers."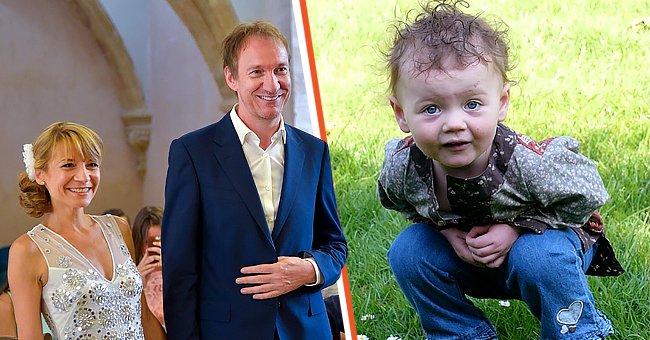 David Thewlis and Hermine Poitou on their wedding day [left]. David Thewlis' daughter Gracie as a toddler [right] | Photo: Instagram.com/officialdavidthewlis
Later, he told The Observer New Review that their marriage was never a secret and that they did not get married in a "secret ceremony." Furthermore, the couple had been married for five years, as he explained:
"'I've been with my wife 10 years, we got married five years ago and I've worn a wedding ring ever since. Just because I didn't alert the [newspapers] didn't mean it was secret."
Following the media hype, Thewlis posted a photo of him and Poitou on their wedding day for their fifth wedding anniversary. He asked why he would ever keep such happiness a secret in the caption.
Before meeting and falling in love with the French Poitou, he was married to Sara Sugarman and had a long-term relationship with Anna Friel. The former couple shares their daughter, Gracie, 16.
Thewlis and the "Pushing Daisies" actress welcomed their daughter after a "traumatic" and "difficult" birth. According to People, Anna slipped in and out of consciousness during labor and nearly needed an emergency C-section.
During an interview with People, Thewlis gushed about being a father as he said each time he looked at her, he was filled with love. Although the couple broke up several years later, he did remark at the time:
"I cannot bear to be parted from either of them."
While dating, both Thewlis and Friel admitted that they did not intend to marry each other. Friel said in 2008 that her partner found it romantic that they were not married.
She emphasized that it did not mean they were not committed to each other, but instead, they had no reason to change their relationship because a child was the most bonded thing a couple could have.
Thewlis has shared glimpses of Gracie on social media, and it seems she might follow in her actor parents' footsteps as the "Marcella" actress revealed she is a talented actress and has been offered roles before.
Please fill in your e-mail so we can share with you our top stories!