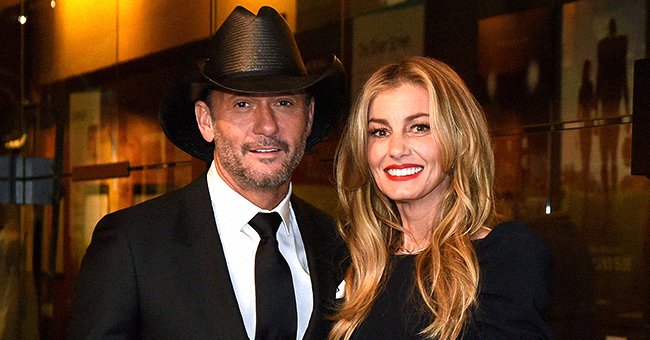 Tim McGraw and Faith Hill. | Photo: Getty Images
Inside Tim Mcgraw & Faith Hill's $35 Million Private Island That They Never Moved To
Country singers Tim McGraw and Faith Hill traveled extensively and bought a private island worth $35 million to escape the spotlight. Check out the musical duo's stunning property.
Renowned singers Faith Hill and Tim McGraw are one of Hollywood's successful celebrity couples. The gorgeous pair, who wed in October 1996, is famous for making beautiful country music together.
Besides singing, Hill is also an actress. She starred in several movies, including the 1998 "Practical Magic," the 2001 "Pearl Harbor," and "The Stepford Wives" in 2004.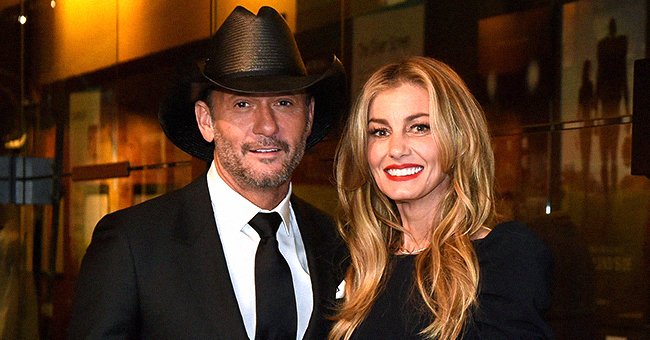 Tim McGraw and Faith Hill attend the Country Music Hall of Fame and Museum's debut of the Tim McGraw and Faith Hill Exhibition on November 15, 2017 in Nashville, Tennessee. | Photo: Getty Images
Like Hill, McGraw has acting credits, but he is known for having an illustrious career in music. The three-time Grammy winner is a country superstar, and his famous songs have remained timeless.
The "Four Christmases" actor has sold over 40 million albums worldwide. Eleven of his successful albums debuted at No. 1 on the Billboard country album chart, and 21 of his singles ranked first on the Billboard Hot Country 100 chart.
As a couple, Hill and McGraw have released heartwarming songs such as "Let's Make Love" and "Like We Never Loved At All." Both tracks won Grammy Awards in 2001 and 2006.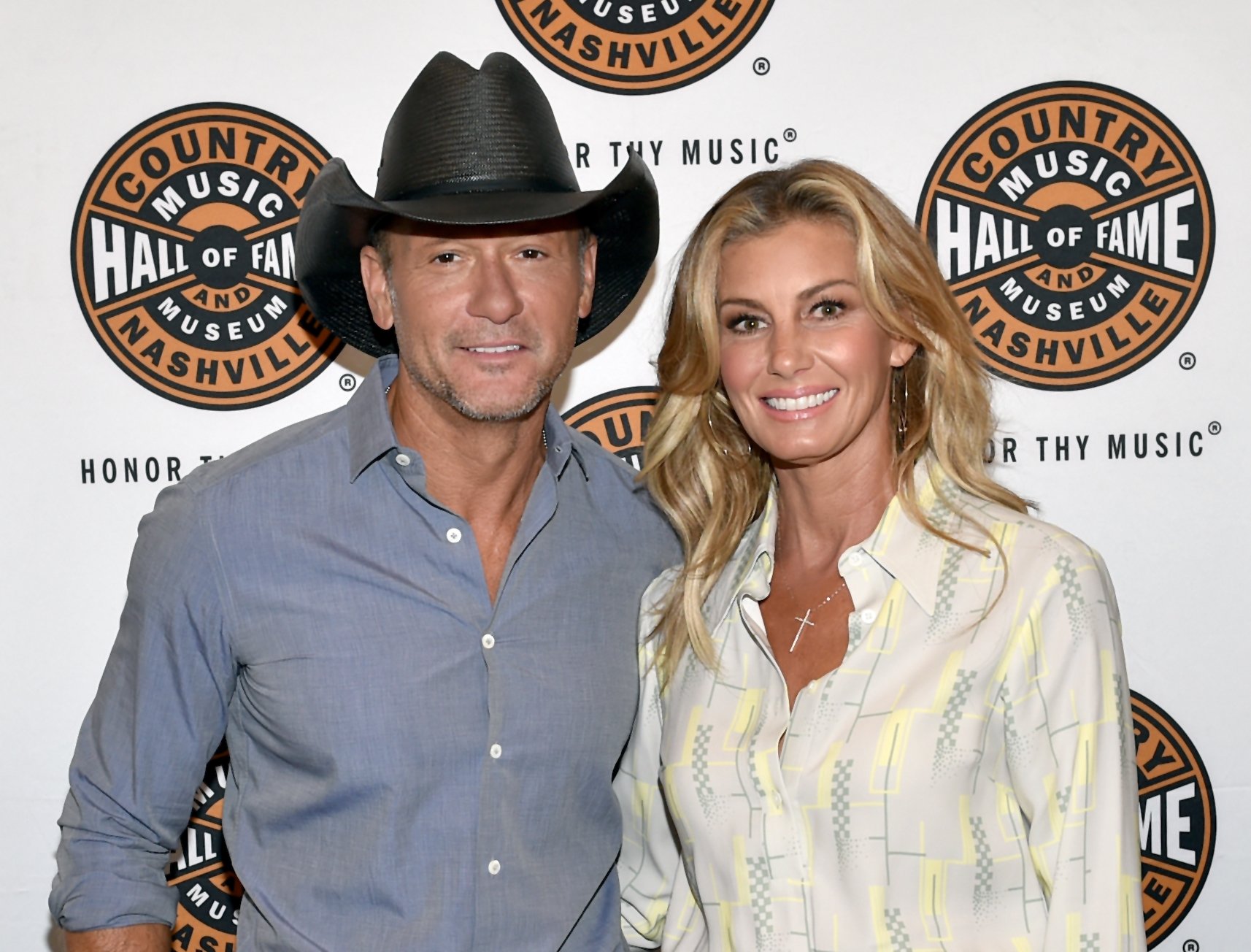 Tim McGraw and Faith Hill participate in All Access program at The Country Music Hall Of Fame And Museum's CMA Theater on May 3, 2018 in Nashville, Tennessee. | Photo: Getty Images
PROTECTING THEIR MARRIAGE AND PRIVACY
In addition to winning prestigious music awards together, Hill and the 54-year-old crooner are also a pretty successful tandem in the acting department besides their real-life relationship.
Hill and McGraw, who have been married for 25 years, felt the need to protect their relationship now that they are acting together in the "1883," a prequel series to the acclaimed "Yellowstone" series.
In the prequel, the couple plays James and Margaret Dutton, the great-grandparents of John Dutton played by Kevin Costner. Series creator Taylor Sheridan first recruited McGraw for a flashback episode in the fourth season of "Yellowstone."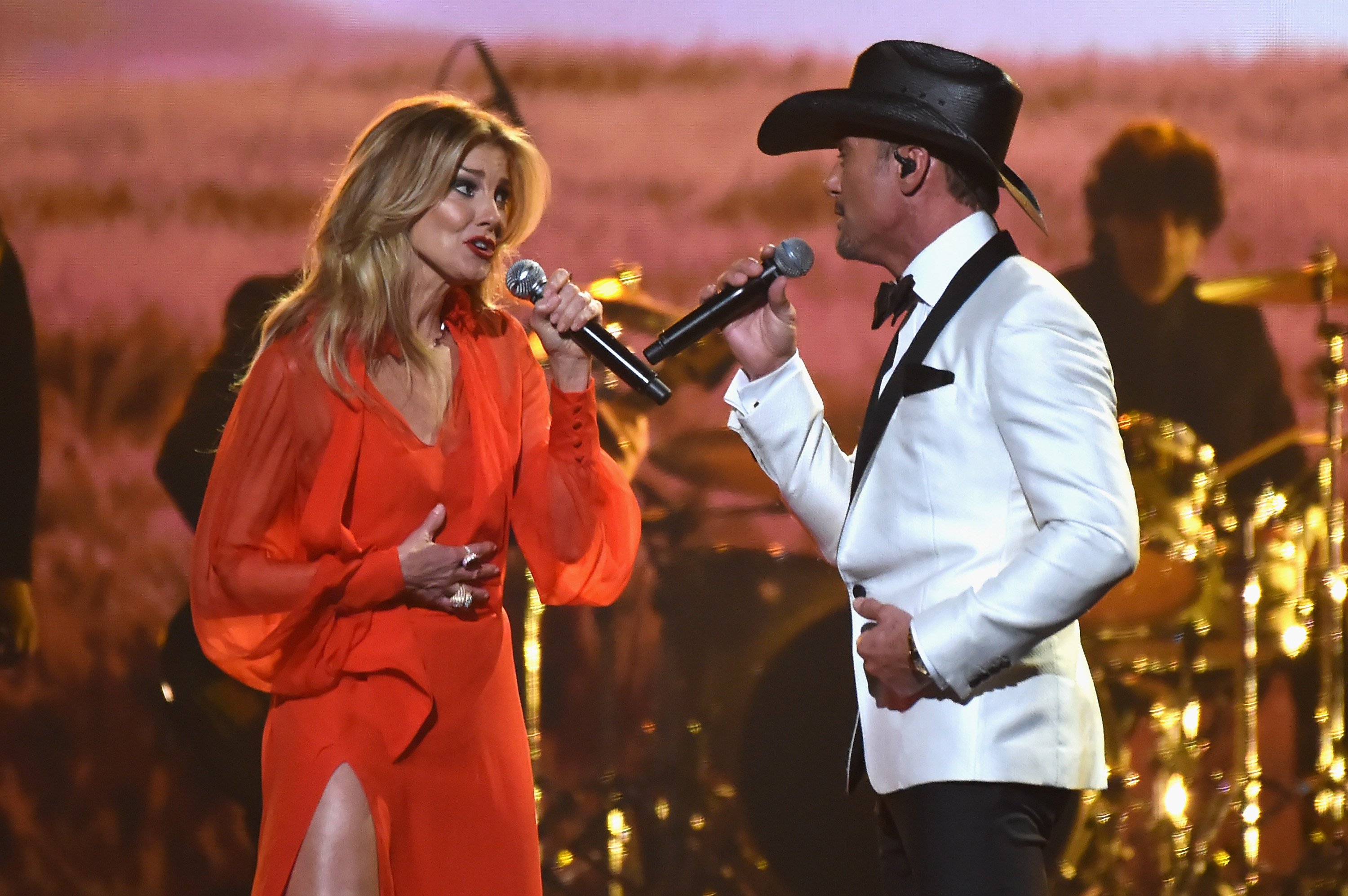 Faith Hill and Tim McGraw perform onstage during the 51st annual CMA Awards at the Bridgestone Arena on November 8, 2017 in Nashville, Tennessee. | Photo: Getty Images
The admirable couple has previously acted in movies, but the prequel series has marked their first time working on-screen. McGraw and Hill established a rule to ensure their professionalism runs smoothly. With their on-screen characters, Hill said:
"We have made it a point not to work on our scenes together until we're on set."
Setting boundaries between work and intimacy is important for the couple. Hill shared that she and McGraw interact as characters whenever they are on set, not as husband and wife.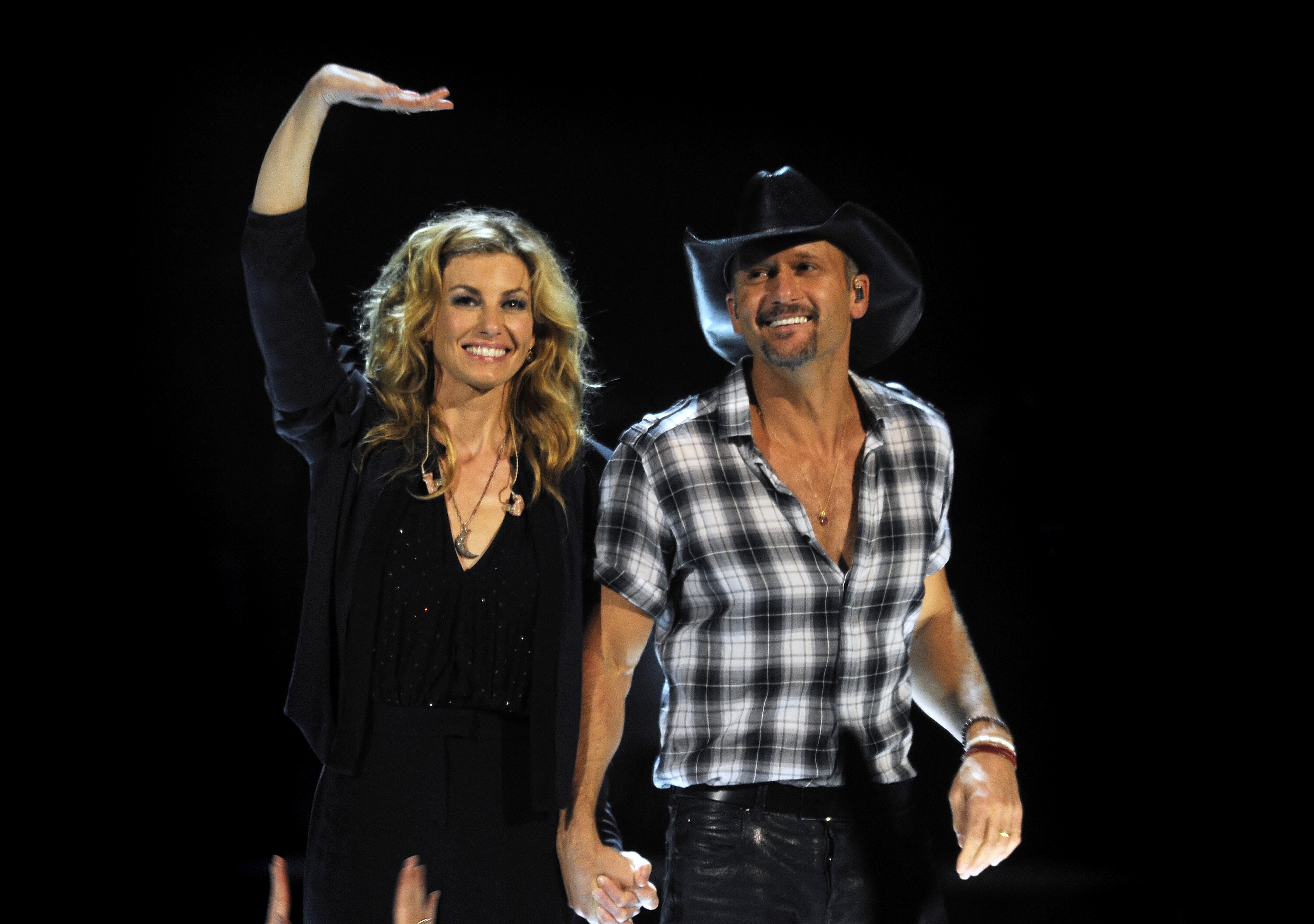 Faith Hill and Tim McGraw perform on stage at the Rod Laver Arena on March 20, 2012, in Melbourne Australia. | Photo: Getty Images
Although they have been hard at work, the power couple had a few fun moments on set. They recently celebrated their 25th wedding anniversary while filming the series in Texas and Montana.
McGraw and Hill recently became empty-nesters, and they have supported each other through this significant transition.
They filmed one scene where Hill slapped her husband. McGraw joked that the scene represented Hill's "25 years of pent-up aggression," but joking aside, he is proud to work with his wife.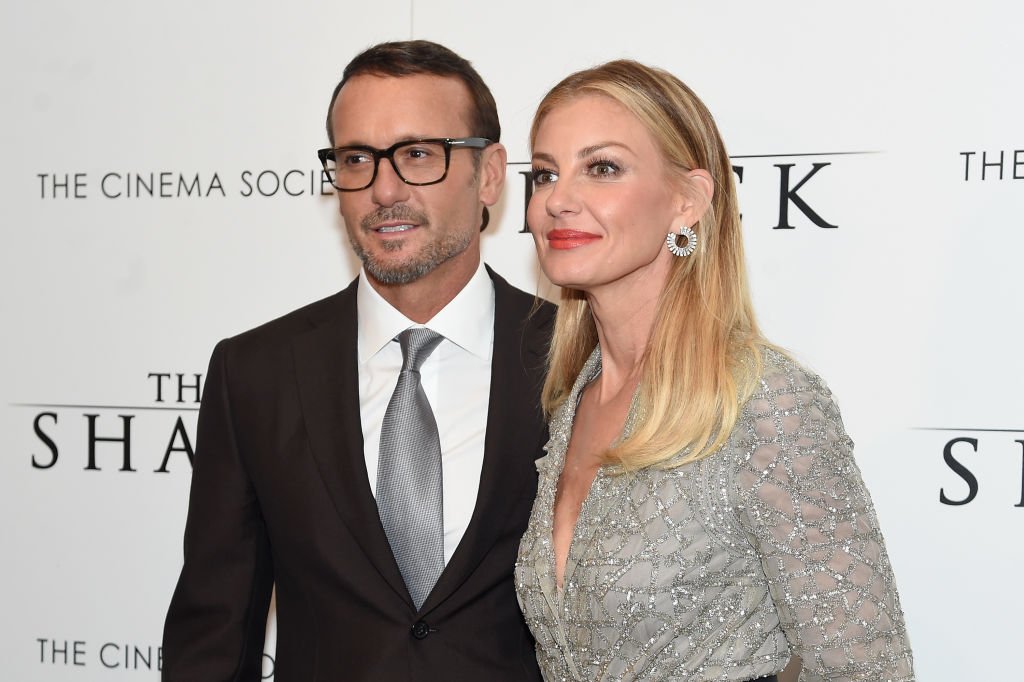 Tim McGraw and Faith Hill attend the world premiere of "The Shack" at the Museum of Modern Art on February 28, 2017 in New York City. | Photo: Getty Images
RAISING THREE BEAUTIFUL GIRLS
Just as McGraw is proud of his beautiful wife, he is also proud that they raised three beautiful girls - Gracie, 24, Maggie Elizabeth, 23, and 20-year-old Audrey Caroline.
McGraw spent years as the only man in the house, but he likes it that way. In a recent interview, the proud father said that living with women has been a fantastic experience for him.
The acclaimed singer grew up surrounded by women. He explained how his wife and daughters made him see things differently and taught him to become a better man.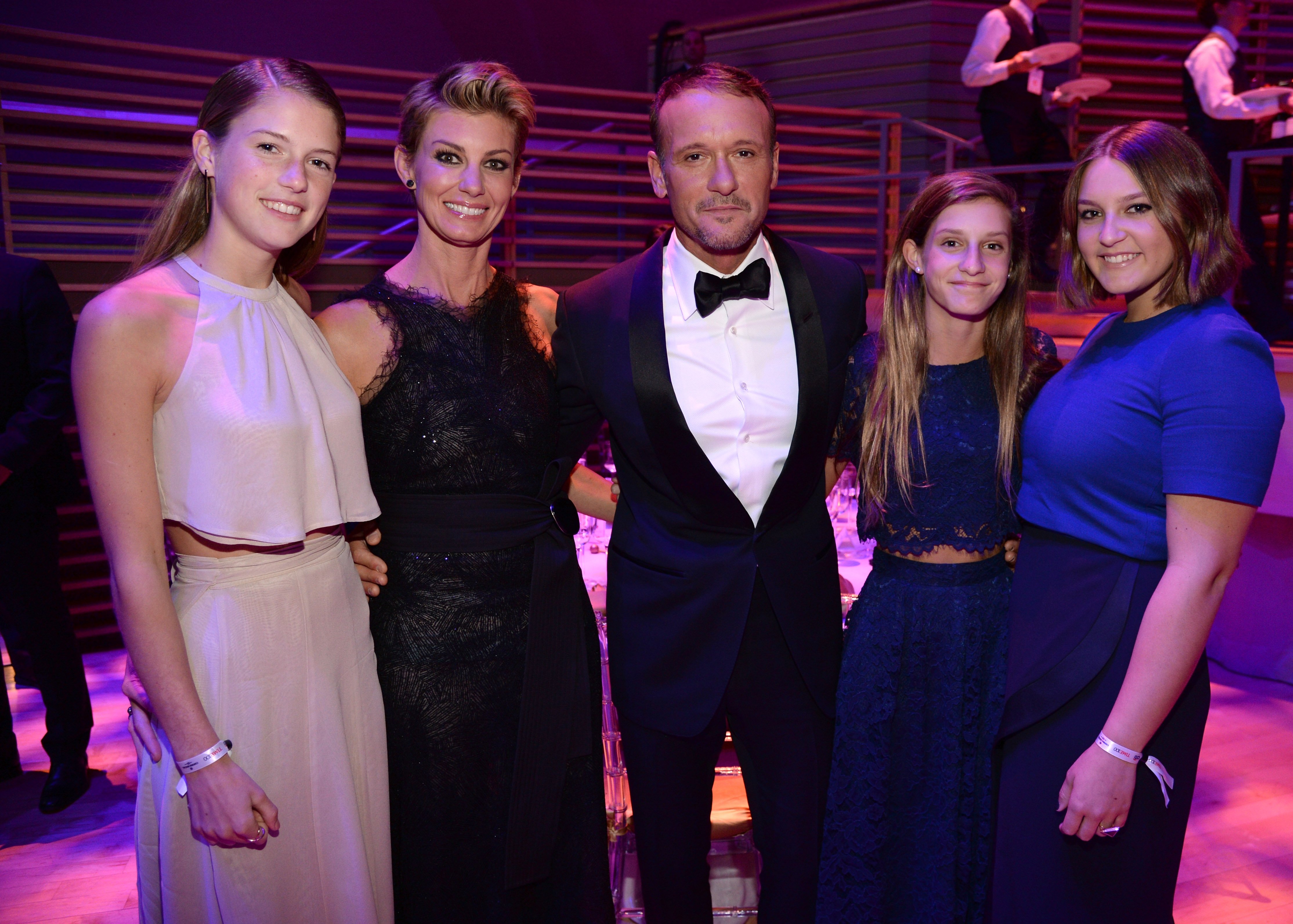 Faith Hill and Tim McGraw with their daughters Gracie, Audrey, and Maggie at the gala of TIME's 100 Most Influential People In The World on April 21, 2015 in New York City. | Photo: Getty Images
McGraw and Hill recently became empty-nesters, and they have supported each other through this significant transition. Gracie has recently moved out of the family's Nashville home to pursue acting.
After obtaining a master's degree in sustainability from Stanford University, Maggie moved out of state. Audrey, who graduated high school last year, left home to pursue a career in acting and modeling.
The dynamic duo admitted that they have difficulty adjusting to life with an empty nest. However, they took comfort in knowing that their three daughters were making their way in the world.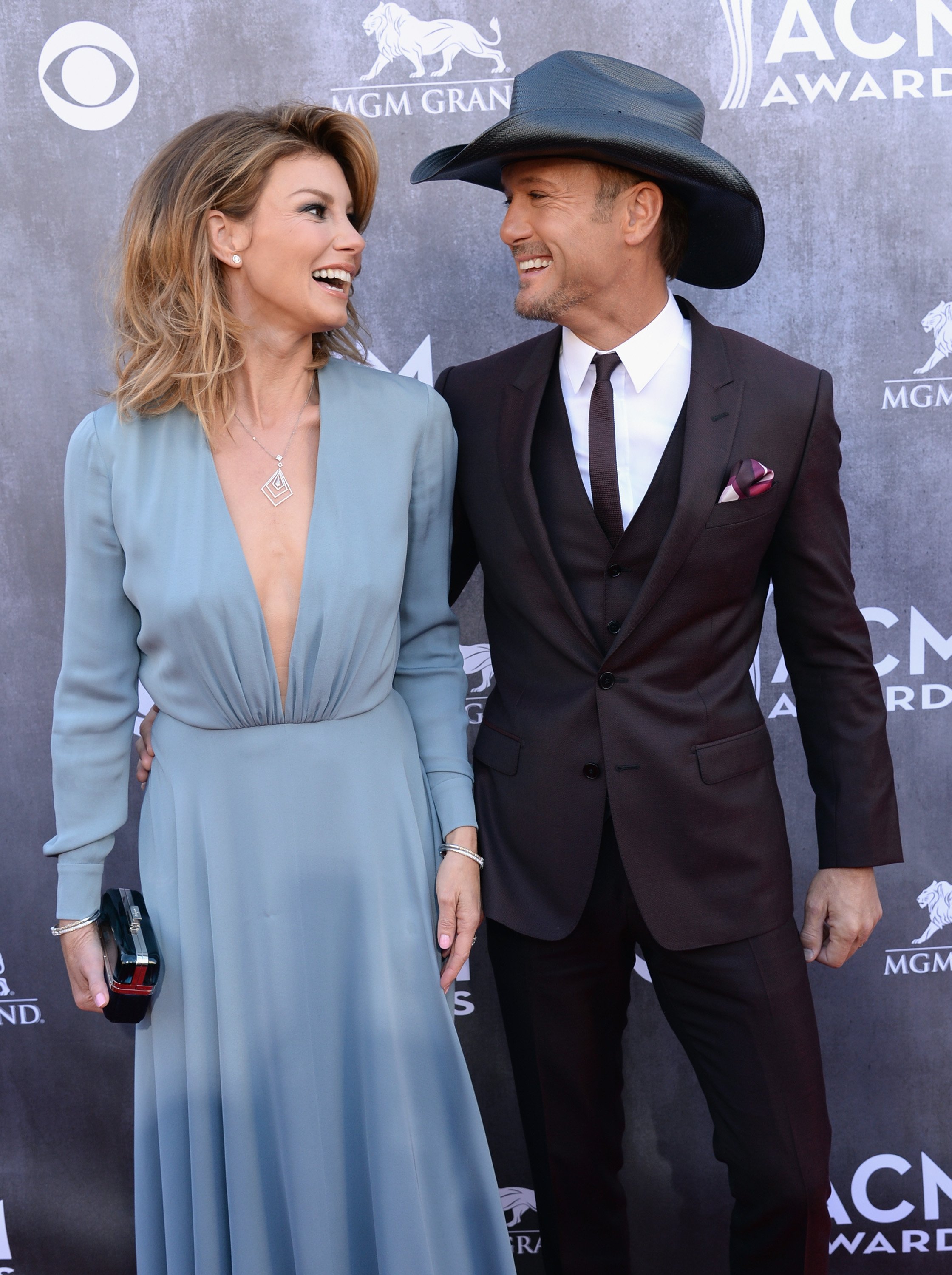 Faith Hill and Tim McGraw attend the 49th Annual Academy of CMA Awards at the MGM Grand Garden Arena on April 6, 2014 in Las Vegas, Nevada. | Photo: Getty Images
BUILDING A HOME ON A PRIVATE ISLAND
As their three daughters have started to pursue each of their interests outside of their home, McGraw and Hill have created their little world away from the spotlight.
The longtime couple owns a 20-acre private island in The Bahamas called "L'île d'Anges," meaning Isle of Angels. It stood a farmhouse-style mansion on the island with ground-to-ceiling windows and doors.
Surrounded by a lush garden and palm trees, the beautiful abode showed elegant and tropical-themed decors. It also featured a pool overlooking the pristine beaches and its neighboring islets.
The couple, who bought the private island in 2003, revealed that they had difficulty building their home. Hill admitted in a 2017 interview that they had no idea they needed to create a "little town."
To make their dream home possible, McGraw stated that they needed to build staff houses, put electricity and water, and hire people to look over the place.
Luckily, they sought help from McAlpine, an architecture and interior design firm that had previously worked on their stunning homes in Nashville and Franklin, Tennessee.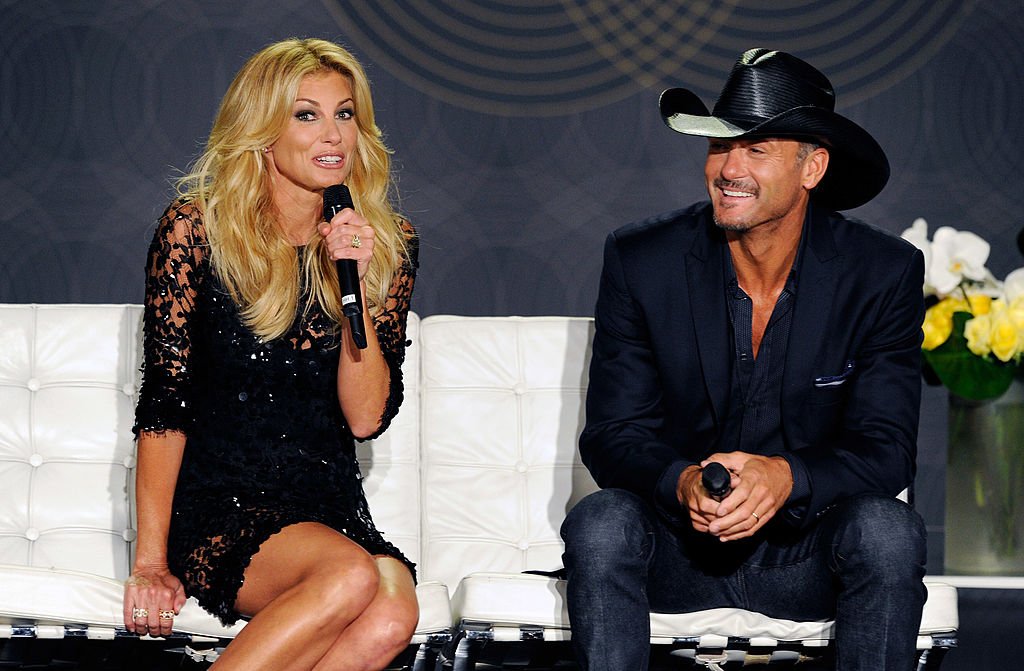 Faith Hill and Tim McGraw attends a news conference announcing their upcoming perfomances at The Venetian on August 7, 2012 in Las Vegas, Nevada. | Photo: Getty Images
A MULTI-MILLION DOLLAR HOME
The iconic couple only stayed for vacation on the island for years, but they never settled there permanently because their careers required them to travel to different places. McGraw said:
"As long as our family is together, we can pretty much make a home anywhere."
The massive home was put up for sale in February 2021 on the Mansion Global website for $35 million. Edward de Mallet Morgan, the selling agent, said the current owners developed the place from scratch.
The website listed the island mansion as a ready-to-move family home. The main house has a great room including dining, living, lounging areas with music, and a sun terrace.
Outside, it featured colorful foliage and a central lawn courtyard garden. The Caribbean island has a private dock and two "yurts" serving as a beachside guest house.
The island's northern end also has secondary accommodations, three staff houses, and storage. With the recent listing, McGraw and Hill and their representatives have not commented about it.
Please fill in your e-mail so we can share with you our top stories!