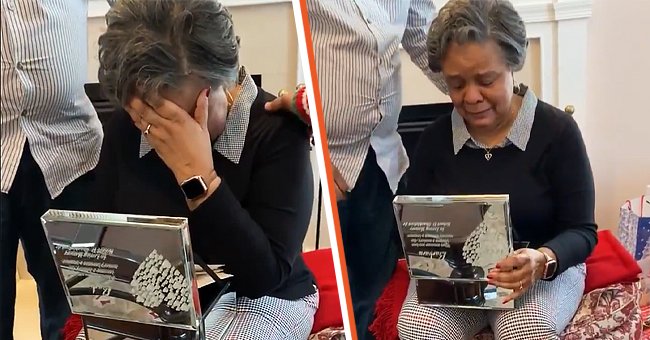 twitter.com/ForeverLAS_
Grandma Surprised with Old Love Letters on Her First Christmas without Husband of 55 Years
In 2019 a grandmother experienced her first Christmas without her husband in almost 60 years. Her family surprised her with special letters the couple wrote to each other when they were in college.
Barbara Shackleford had been alongside her husband for 59 years, but he sadly passed away in 2019. On Christmas, she was handed a special silver box, and the unexpected contents made her emotional.
Lauren Alexis Shackleford, who recorded the moment, revealed that she hadn't seen her grandmother cry since her husband's passing. Barbara had been strong for her family. However, the gift released many pent-up tears.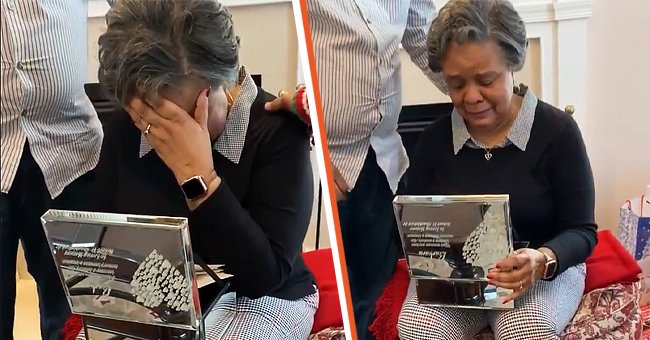 Woman is moved to tears after her family surprises her with old love letters from her late husband | Photo: twitter.com/ForeverLAS_
LETTERS FROM THEIR COLLEGE DAYS
Her family stumbled upon a collection of letters that Barbara's husband had kept for many decades. The notes were communication between the couple dating back to their college days.
The video garnered a massive online reaction, and it was captioned:
"My grandpa passed 7 months ago, so this is my grandma's 1st Xmas without him in 59 years. For Christmas we decided to gift her with letters we found her & my grandpa wrote to each other. [sic]"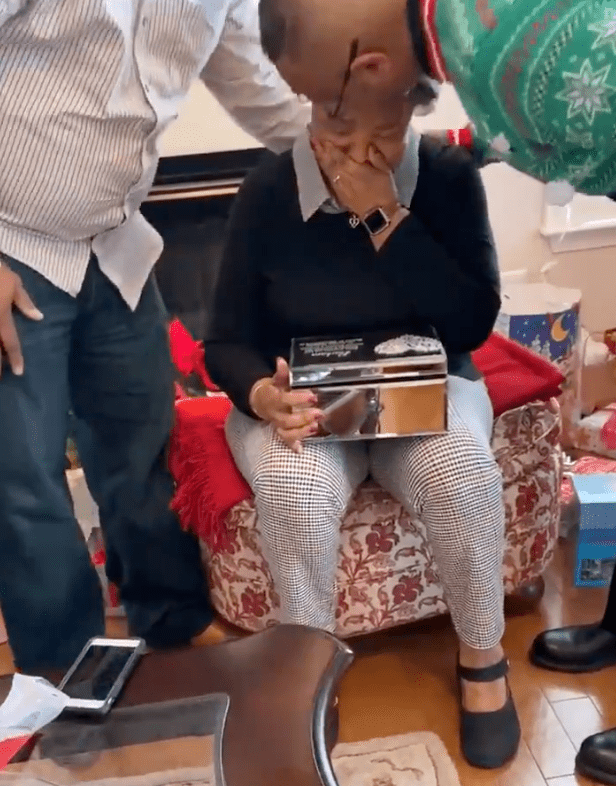 A woman is comforted by her family after receiving old love letters from her late husband | Photo: twitter.com/ForeverLAS_
THE BEST GIFT EVER
With millions of views and thousands of comments, the sentimental gesture touched many. Lauren also thanked netizens for their support and for wishing her grandmother well after losing her spouse.
Lauren said: "She is doing great and has been saying over and over again that it's the best gift she could've asked for." The video encouraged some online community members to share their own stories.
BROUGHT BACK MANY GOOD MEMORIES
One commenter wrote: "You did good! As a widow for the past nine years, I know all too well the power of those letters. I saved every one my late husband ever wrote." Her granddaughter also revealed something else.
Barbara was unaware her husband was still in possession of the letters. Lauren stated:
"She had no idea he kept the letters, and it really brought back a lot of memories of her early years loving him."
MOVED PEOPLE TO TEARS
It was the best gift Barbara ever received, and she couldn't have requested a better Christmas present herself. Other netizens expressed that the video moved them to tears.
Someone said:
"This had me sobbing. I hope this woman knows she is loved immensely by those wonderful children."
HOPING FOR A SIMILAR LOVE
Another user stated that they hoped to have a similar love story one day. They said: I can only hope and pray to have a long loving marriage like that WITH LOVE LETTERS!! I know she misses her soul mate dearly. Thanks for sharing this moment!"
Grandmother Barbara undoubtedly felt the love from her family. Thanks to them, she would have her husband's letters to hold onto whenever she missed him.
Please fill in your e-mail so we can share with you our top stories!