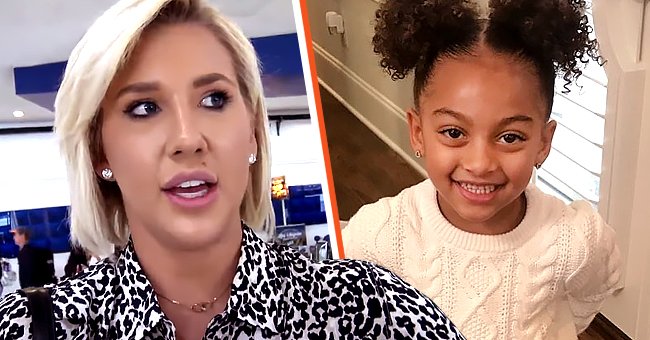 Instagram.com/toddchrisley - Youtube.com/entertainmenttonight
Savannah Chrisley Had 'Devastating' Experiences While Walking with Biracial Niece, She Told 'People'
"Chrisley Knows Best" Savannah Chrisley has had a handful of beautiful experiences as well as "devastating" moments since the birth of her adoptive sister Chloe. She revealed she got disapproving looks from people whenever they were out together.
It is no secret that "Chrisley Knows Best" star Savannah Chrisley adores her brother's daughter Chloe. Fans of their famous reality show know the whole family gushes over Chloe's cuteness and funny character.
Although Chloe is the youngest member of the family, it is pretty clear she is different from the rest of the Caucasian family. With her darker skin tone and curly hair, anyone can tell she is biracial.
THE CHRISLEY'S BIRACIAL MEMBER
Todd Chrisley's son Kyle and his girlfriend Angela Johnson are Chloe's birth parents, so; this may leave many wondering why her grandfather Todd got full custody of the young girl and not her parents.
Reality TV star Todd has five kids Lindsie, and Kyle, whom he shares with ex-wife Teresa Terry. His other kids, Chase, Savannah, and Grayson, are from his wife, Julie.
In 2012, Kyle had a baby girl with Angela. But at the time, he struggled with drug addiction which was caused by his mental health problems. Todd revealed in 2014 that Kyle is bipolar and has taken to self-medication since he was young.
His girlfriend also confirmed Todd's words when she came out about how Kyle had been on drugs and abused her while with their child. However, Kyle's history with drugs and problems with the law would later give his dad an upper hand in their custodial battle.
Todd first won custody of his grandchild in 2013 after Kyle got arrested. The family patriarch shared custody with Kyle and Chloe's mother.
However, in 2016 reports surfaced that Angela was arrested for supposedly claiming Chloe as a dependent to defraud Medicare and gain food stamps. Her actions resulted in Todd gaining full custody.
KYLE SLAMS DAD
During Kyle and his dad's custody battle, Kyle made adverse claims against Todd in an interview. He said he was free from his substance addiction and was married to Lexi, who supported him in becoming sober.
He also claimed his dad was never interested in Chloe until she became a means to gain more recognition and wealth. Kyle said:
"My dad showed no interest in Chloe at all until the show and until it was pointed out that having a mixed-race child and getting her and all that would be good for his demographic."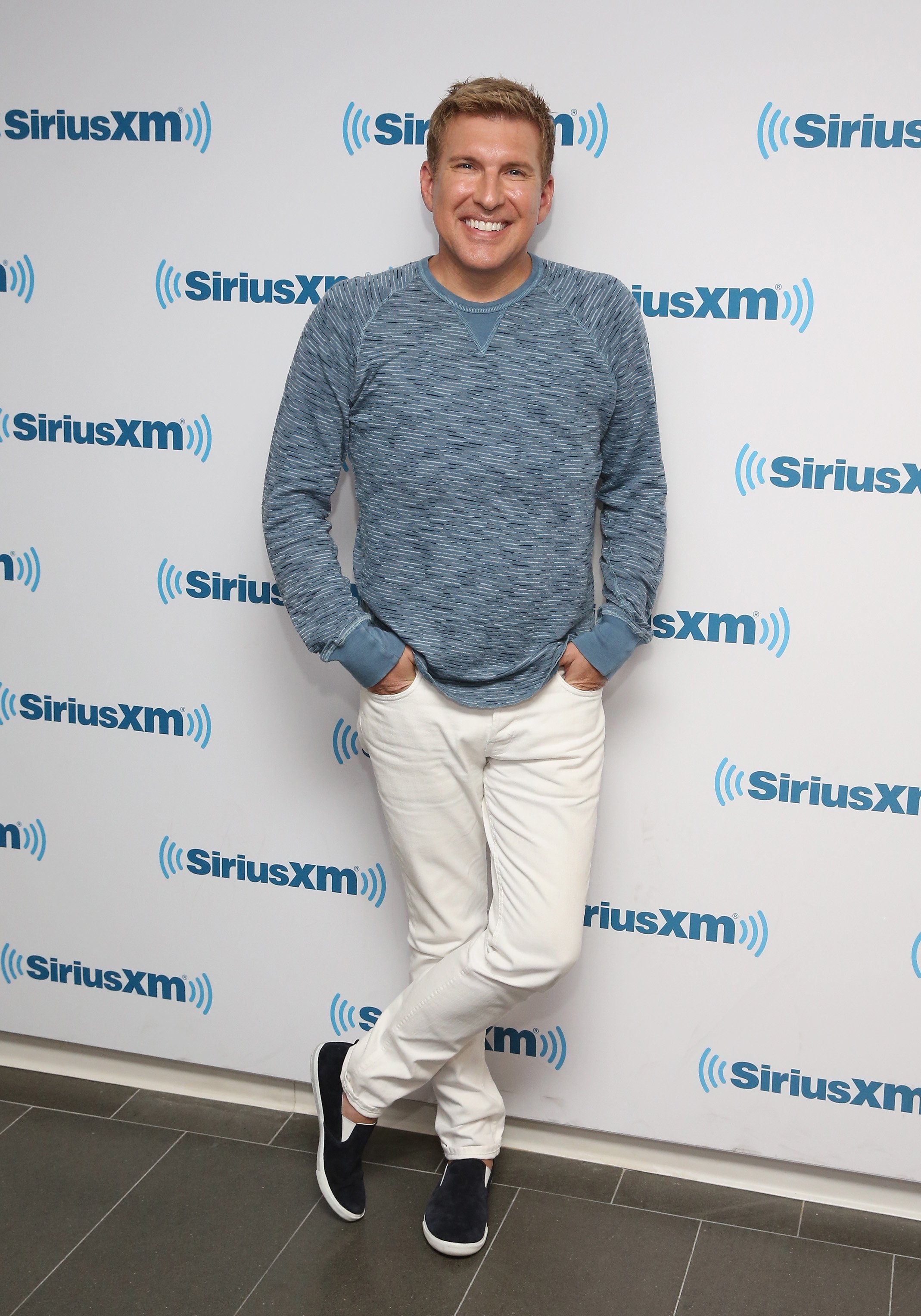 Todd Chrisley in New York visiting SiriusXM Studios. | Photo: Getty Images
A LOOK AT CHLOE
The little Chrisley appears alongside her caucasian family on the "Chrisley Knows Best" show. Chloe is her family's favorite, and with her cute looks and hilarious character, she keeps the whole house laughing.
While the real estate mogul and his wife are not Chloe's biological parents, they have done nothing but shower the little girl with love even before gaining full custody. Although Chloe was added to the series in 2014, she has been notably absent on a few episodes.
This was due to her biological father's attempts to use her to get money from Todd. While the little Chrisley starred on "Chrisley Knows Best," Kyle asked for money for her appearance.
He also threatened to sue if they failed to comply. His actions, however, led to Todd excusing the little girl from the show. Meanwhile, following the custodial battle, Todd and the rest of the Chrisleys have tried creating a stable life for Chloe. She once said:
"I have a Black mom and a white dad, and I love how God made me."
Her words proved that she has been educated about her race and presumably understands how some may view her. Todd has also revealed that she sees him and Julie as her parents and calls them "papa" and "mama."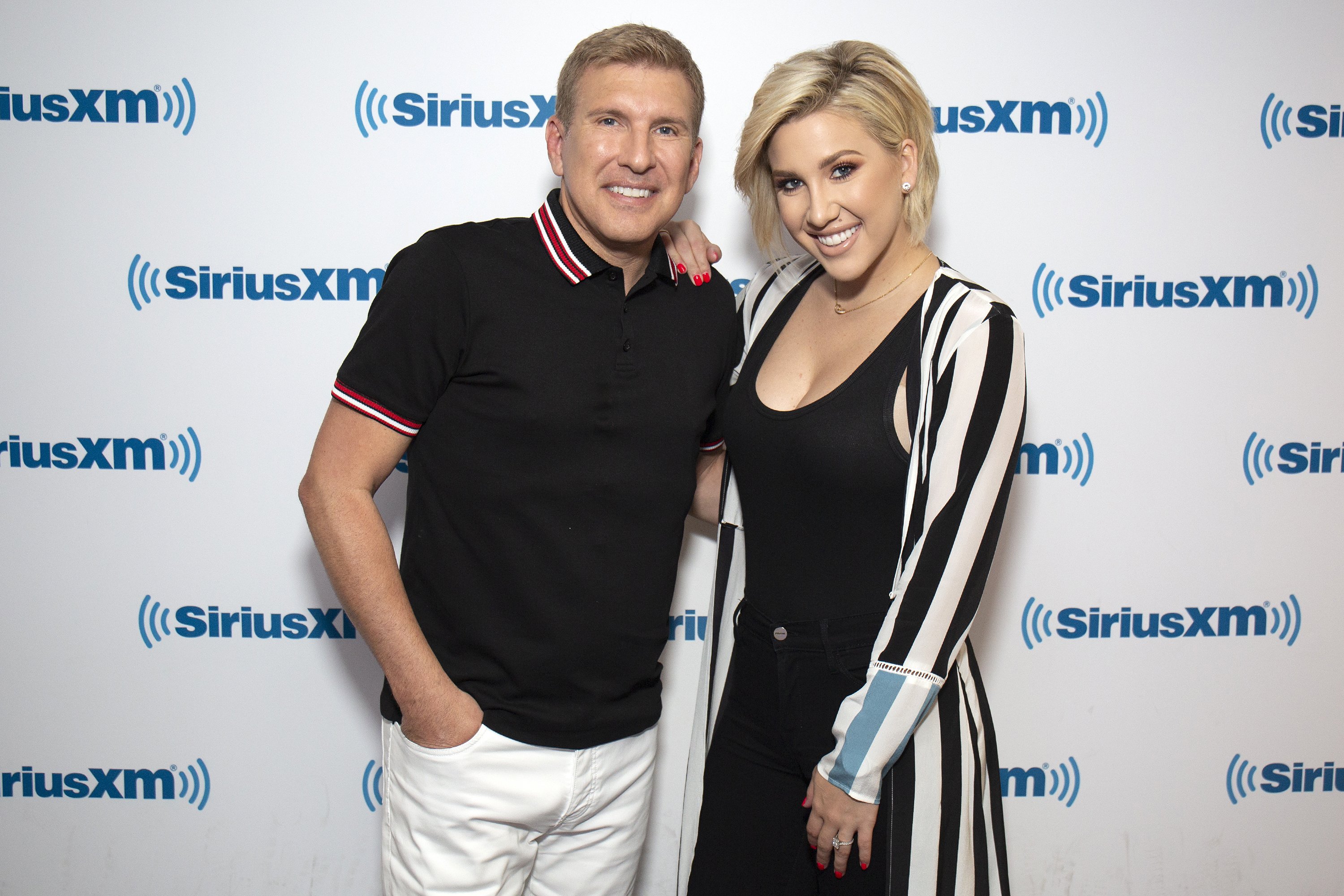 Todd and Savannah Chrisley visit SiriusXM Studios on June 12, 2019 in New York City. | Source: Getty Images
SAVANNAH AND CHLOE
Savannah has stopped at nothing in showing off the bond she and Chloe share and seizes every opportunity to gush over her adoptive sister on social media. These days, Savannah fills her social media platforms with videos and photos of Chloe.
Last year, the reality star shared a video that showed her and Chloe dancing. In the caption, she questioned why the little girl looked so gorgeous.
She also once shared a photo of them on her Twitter account. Little Chloe is seen smiling as Savannah takes a selfie. The doting sister called Chloe, her best friend, as she revealed they were watching Barbie in the caption.
Meanwhile, Savannah and the other Chrisleys' many posts about Chloe have notably been met with mixed reactions from viewers. Savannah once revealed she receives judgemental looks whenever she goes out with 9-year-old Chloe.
In an interview promoting her family's reality show, Savannah told People she finds it devastating when she goes out with Chloe and people give her disapproving looks. She said:
"To see the judgment from people. ... We're in 2020, this should not be happening."
She also believes it is her "duty" to stand up for Chloe, and it turns out she has been doing just that. However, Savannah hasn't been the only one who defends their little girl when the need arises. Todd once reacted to a racist comment from a viewer after he shared a photo of Chloe on social media.
The dad/grandad replied, saying color doesn't make kids bad, but ignorance and hate certainly do. His reply came after a viewer commented that marrying a person of different color screws up the kids.
Please fill in your e-mail so we can share with you our top stories!