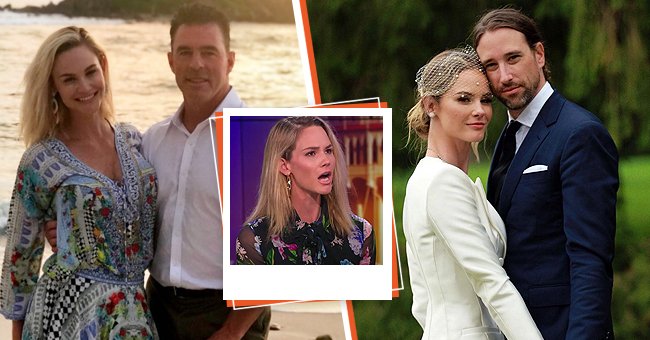 YouTube.com/KTLA 5 | Instagram.com/meghanking
Meghan King's 2021 Heartbreaks: She Divorced Previous Husband in May & Recently Announced Split from Current Spouse
"Real Housewives of Orange County" star Meghan King divorced Jim Edmonds and Cuffe Biden Owens within a year. Edmonds thought her wedding to Owens was a joke.
Meghan King knows how to make headlines even when the "Real Housewives of Orange County" cameras are not rolling. This time, she got the nephew of Prsesident Joe Biden involved.
Shortly after divorcing her second husband, former Major League Baseball player Jim Edmonds, King married attorney Cuffe Biden Owens. Sadly, their relationship didn't stand the test of time.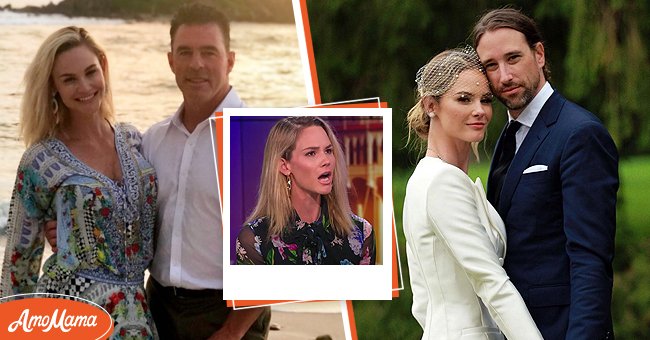 Meghan King and Jim Edmonds in an Instagram post from November 2019 [left]. King and Cuffe Biden Owens in an Instagram post from October 2021 [right]. King in an interview with KTLA5 in March 2020 | Photo: Instagram/meghanking - YouTube.com/KTLA5
DIVORCING EDMONDS
King and Edmonds were married for five years and welcomed daughter Aspen and twin sons, Hart and Hayes, during their time together. Their marital bliss ended in October 2019 when King accused Edmonds of cheating on her with Carly Wilson, their nanny.
It was a hard blow for King because Wilson worked for her for years and was considered part of the family. The former couple had four nannies and a live-in au pair.
The TV personality confronted Edmonds and Wilson, but they both denied the allegations. King even called the police during the argument. Luckily, officers considered it was just a verbal dispute and made no arrests.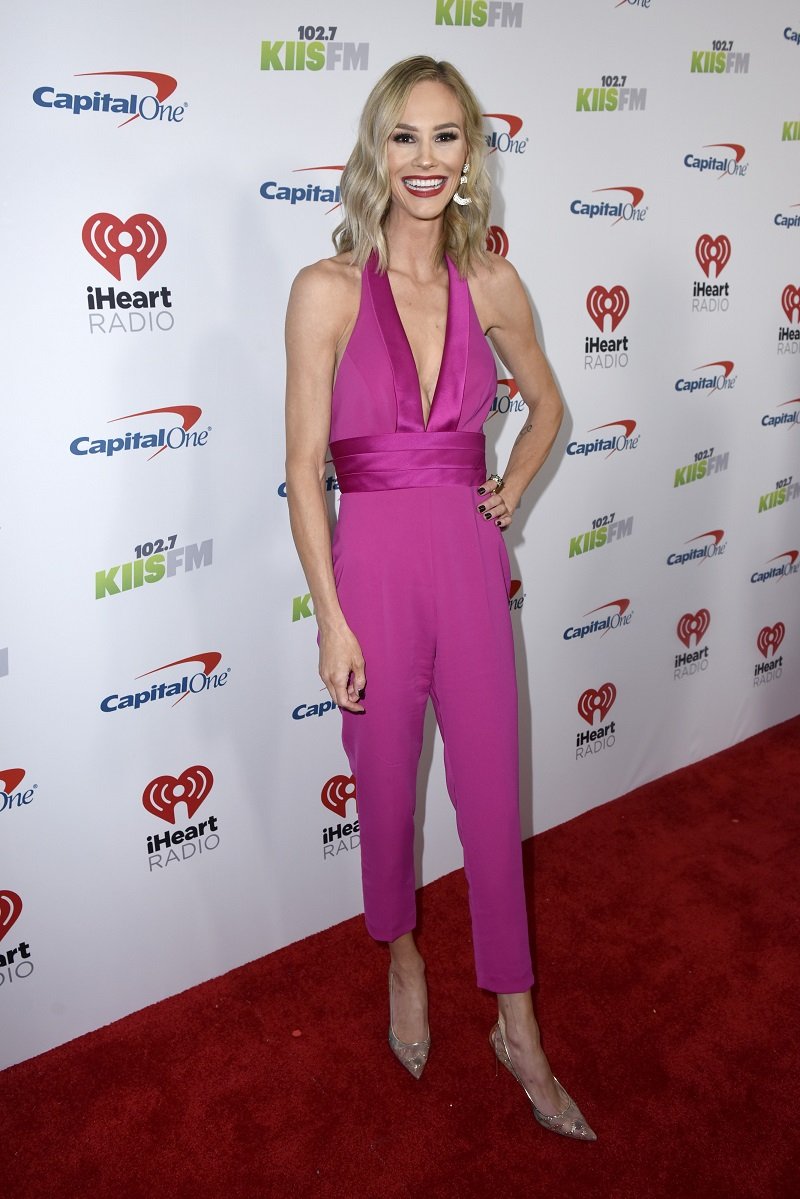 Meghan King on December 6, 2019 in Los Angeles, California | Photo: Getty Images
Jim Edmonds and Meghan King didn't separate right away. On October 25, 2019, after fighting for a week, he filed for divorce. They had just celebrated their fifth wedding anniversary.
A few days later, the police were called to Edmonds and King's St. Louis, Missouri, home again. He went there to pick up some clothes, but King was with his kids at a concert.
King's mom was home, and she called the authorities. Edmonds told officers that he was doing what they told him: grab his belongings when King wasn't home. Nobody was arrested, but the police made King's mom leave.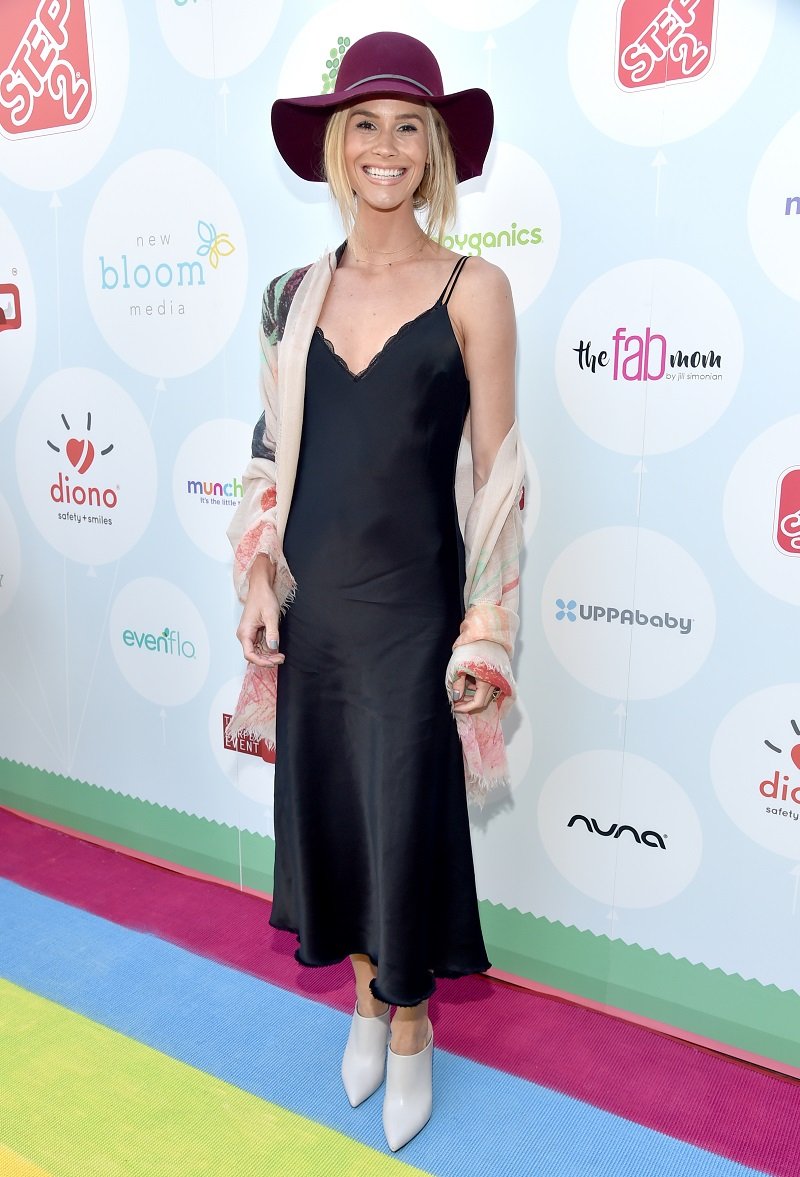 Meghan King on September 23, 2017 in Culver City, California | Photo: Getty Images
OPENING UP ON THE CHEATING ALLEGATIONS
Edmonds addressed the cheating accusations by saying that spreading rumors was "dangerous, irresponsible, and hurtful to all" because of insecurities. He also shared his thoughts on their separation on his Instagram Stories.
He wrote that nobody could throw a bigger tantrum than a narcissist losing control of another person's mind. Edmonds then uploaded an illustration of an angry woman pointing at a man with a message that read, "False Accusations Allegations."
[King] regretted being as public with the divorce as she was.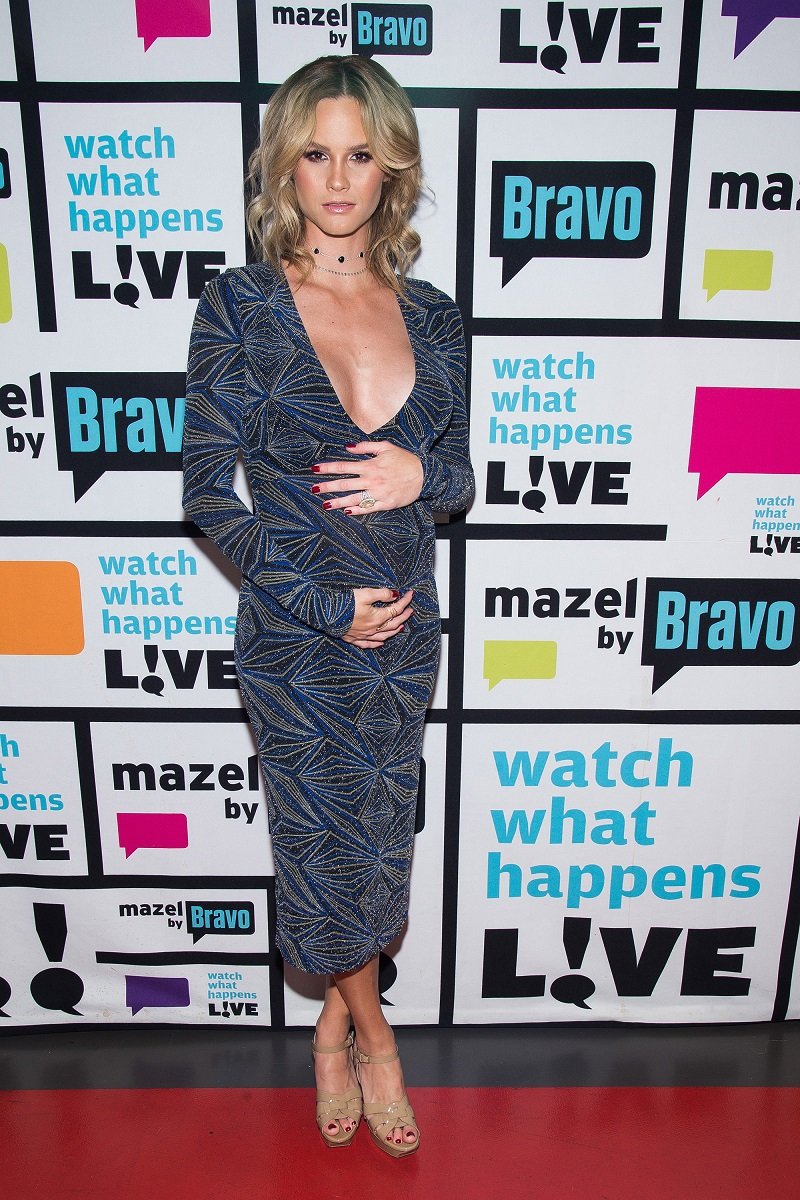 Meghan King in July 2016 in "Watch What Happens Live" | Photo: Getty Images
It was not the first time he was accused of being unfaithful, though. In 2018, when King was pregnant with their twins, she discovered him sexting another woman. Edmonds admitted his mistake and said:
"I engaged in an inappropriate conversation with this person. At no time was there any type of relationship or physical contact. Absolutely none."
He added that the woman was trying to make money out of him because she had done the same to other people before.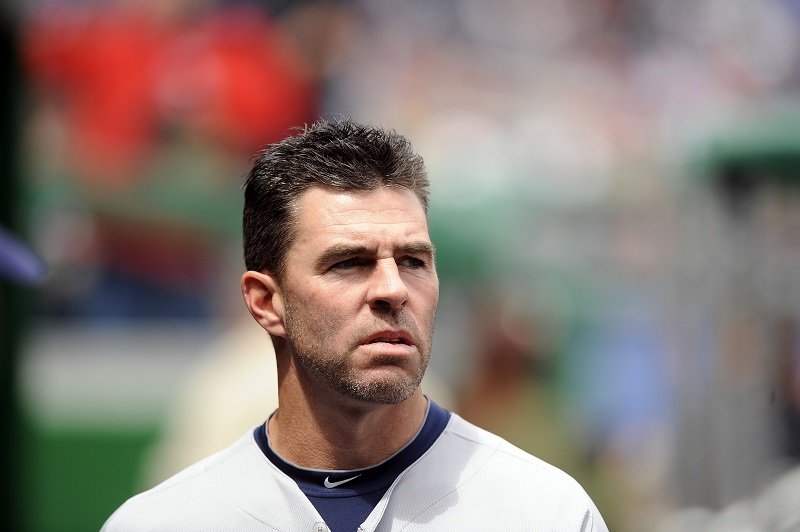 Jim Edmonds on April 18, 2010 at Nationals Park in Washington, DC. | Photo: Getty Images
FINALIZING THE DIVORCE
In April 2021, King admitted she would feel free but scared when the divorce process was over because she would be "totally on [her] own." The "Real Housewives of Orange County" star was especially afraid of not having Edmonds's medical insurance anymore.
However, getting free from the "energetic ball and chain" that kept holding her back outweighed the cons. King was also eager to change her name and be with somebody else.
In May 2021, Jim Edmonds and Meghan King's divorce became final. Although the former couple announced their separation in 2019, the coronavirus pandemic slowed everything.
Once they signed final papers, she said it felt like an "energetic closure." King started learning how to be independent as soon as they parted ways. She described herself as a loyal and monogamous person who wanted to spend her life with a partner.
King confessed she regretted being as public with the divorce as she was. She hoped time could heal everything because she and Edmonds needed to move on to co-parent their children.
Cuffe Biden Owens and Meghan King's marriage didn't stand the test of time.
INTRODUCING HER NEW PARTNER
In September 2021, King surprised her fans by introducing her new partner, Cuffe Biden Owens, on social media. Owens, an attorney who graduated from the University of Southern California, is President Joe Biden's nephew.
It is unclear when King and Owens started dating, but sources claim it was around February 2021. They met through a dating app and texted for a couple of days. They spent five hours on the phone the first time they spoke. King added:
"By the time that call ended, Cuffe was booked and packed for a flight to St. Louis that took off in about eight hours."
They returned to the East Coast a week later to meet Owens's family and plan their future together. On October 11, she announced on Instagram that she and Owens tied the knot in a small ceremony. Biden and his wife attended the event.
Shortly after, Edmonds said King called him one day before her wedding to give him a heads-up. He thought it was a joke because she and Owens had been dating for "about four weeks."
He even believed they had a shotgun wedding and were expecting a child. Edmonds, engaged to former model Kortnie O'Connor, pointed out that he had no interest in getting dragged into her "negative narrative." Edmonds added:
"I have no emotion on her wedding one way or another. It's like a stranger getting married. I have no connection to her."
LEAVING OWENS
Unfortunately, Cuffe Biden Owens and Meghan King's marriage didn't stand the test of time. On December 27, 2021, she announced their separation on Instagram.
King said breaking up with Owens was not what she expected when she made her vows, so she was "shocked and saddened." She added that the situation was "profoundly devastating."
The TV personality said she was moving forward with her children as they were all privately processing the pain and letting "shattered dreams" go.
Neither Owens nor King has disclosed the reason for their separation. Before marrying Owens, she dated entrepreneur Christian Schauf and real estate broker Will Roos.
Please fill in your e-mail so we can share with you our top stories!