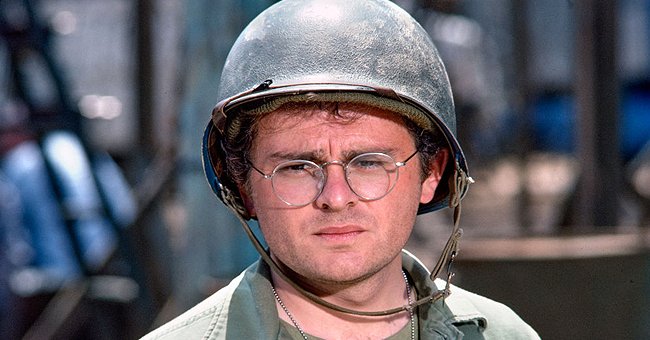 Getty Images
Inside Gary Burghoff AKA Radar's Decision to Leave 'M*A*S*H' after He Broke into Tears on Set
Gary Burghoff was one of the best acts in the classic series "M*A*S*H." He played Radar O Reilly for nearly a decade but left before the show ended. His departure came after he broke into tears on set.
"M*A*S*H" was a successful TV drama that gained thousands of viewers during its long reign. The series featured a wide range of talents, from the prominent Alan Alda to the impressive Gary Burghoff.
Burghoff remained a cast member for about seven seasons before deciding to leave. Despite his reputation, the onscreen star did not bid his final goodbye when the show ended. Instead, he resigned following an emotional moment on set, having bottled a few discontentments.
WHO WAS RADAR?
Burghoff impressed many with his portrayal of Radar O'Reilly. He acted as a company's clerk and a meticulous bugler, who stole the hearts of many with his outlook on life. Radar was inexperienced in some things but always had an idea and constantly saw the good in every situation.
It contrasted with the sarcasm and cynical nature of other characters. The "M*A*S*H" alum became the only recurring cast member to feature in Robert Altman's 1970's movie, which based its story on the TV series.
WHY GARY BURGHOFF LEFT "M*A*S*H"
Although Burghoff assumed his role when the show began, his popularity was not enough to keep him after the seventh season. While everyone saw a brilliant actor, the man behind the mask thought differently.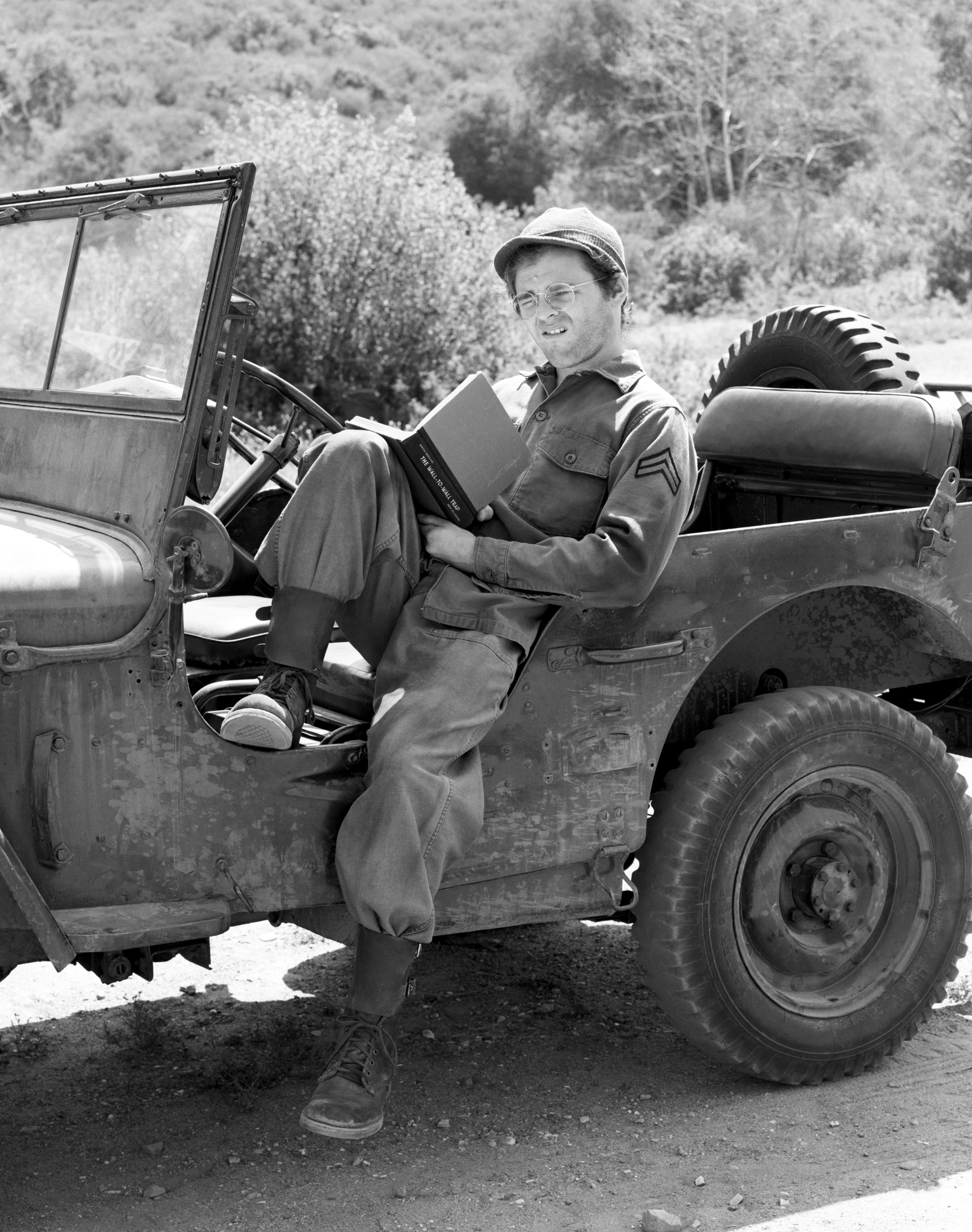 Gary Burghoff portrays Corporal Walter 'Radar' O'Reilly on the CBS television series, "M*A*S*H." | Photo: Getty Images
He had played the role for so long, and he was starting to burn out, according to him. Burghoff admitted that: "I'd given all I had to give to the part and to the show. I care too much to give less than my best. I'd lost my vitality."
The actor also thought about his Wisconsin roots and how much he had strayed from home. Work had consumed an integral aspect of his life, including outings with friends and spending quality time with family. Finally, he agreed to a break, which led to his exit in 1979.
One incident that also culminated in his departure was the fire that destroyed his ranch. Thankfully the fire did not touch his wife and daughter, who were home. Citing the incident, the actor explained that he had realized how important it is to be with his family, as anything could have happened.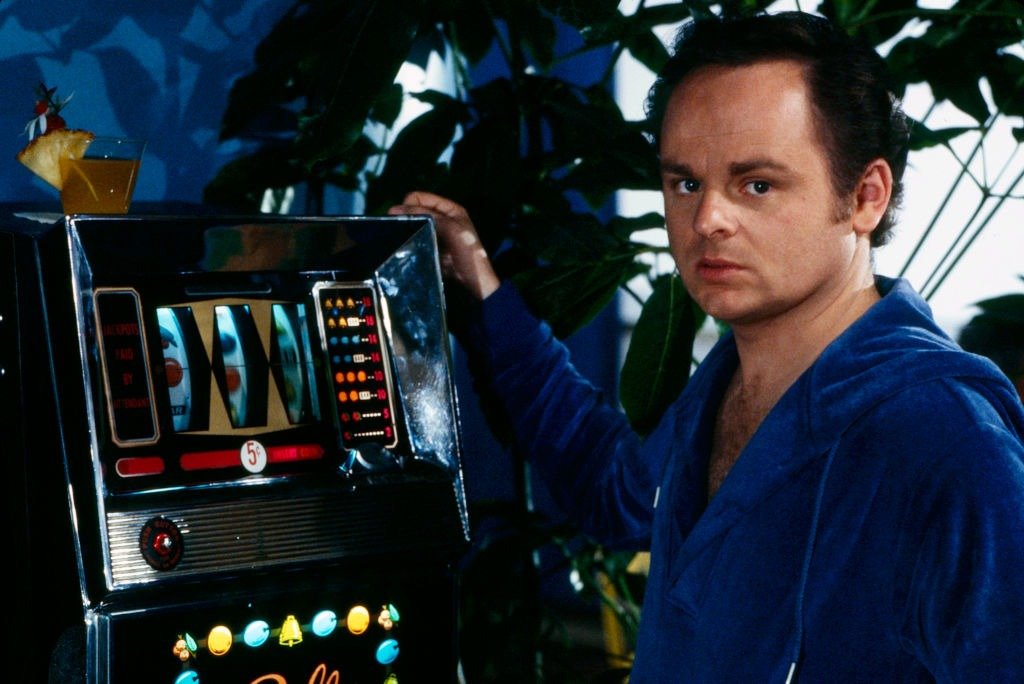 Gary Burghoff appearing in the ABC tv movie 'Casino', aka 'SS Casino'.| Photo: Getty Images
Another reason for his exit was he felt undervalued. Charles S. Dubin, the show's director, told a reporter that the actor complained that he did not get his deserved dues.
Dubin later added that the onscreen star was not as concerned about the dues as his marital problems, which were overwhelming. The director revealed that while filming "Goodbye Radar," Burghoff played the man in love with a woman he had to leave.
Sadly, he burst into tears while acting because of how real the events were for him; it was synonymous with the events in his reality. In Dubin's words:
"He broke into tears and I had to stop everything for 15 minutes and walk him around the backlot of Fox."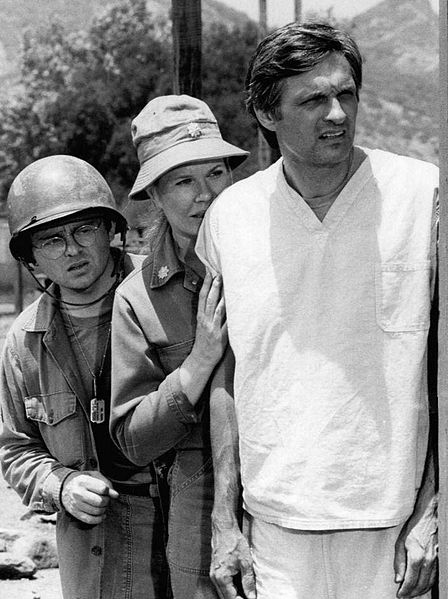 Gary Burgoff, Loretta Swit and Alan Alda from the television program "M*A*S*H." | Photo: Wikimedia Commons
It appeared that the happy, ever positive Radar did not enjoy the same optimism in real life because Burt Metcalfe, the producer, confirmed that the actor struggled for years on set and was not content like the other cast members. According to Metcalfe:
"He wasn't as happy in the show as other people were, and he was really anxious to move on and play something different."
"M*A*S*H ENTREATED BURGHOFF TO RETURN
Losing Radar was a bitter pill to swallow; it was nearly impossible to run the show without a character that their audience loved and had grown used to, so producers tried to raise his pay.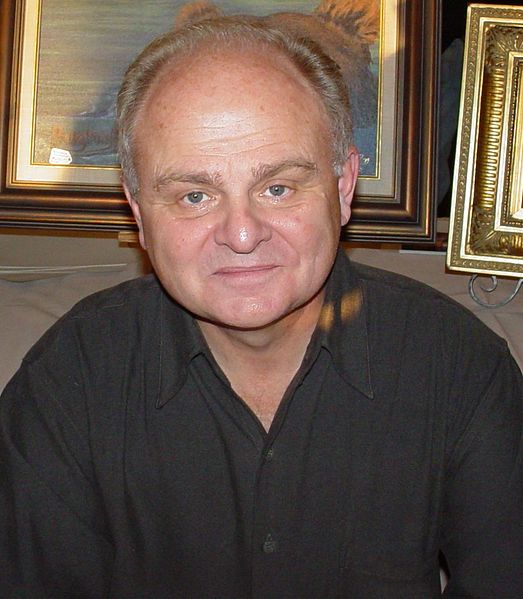 Gary Burghoff at a convention. | Photo: Wikimedia Commons
Warner Bros. offered $4million to buy his patriotism—that would have placed him as one of the highest-paid actors. At the time, Alda topped the list with an estimated $5.6 million, which he earned as a writer and actor.
Carroll O' Connor also had a starring role in "Archie Bunker's Place." The actor earned $4.8 million. Burghoff's acceptance would have put him in third place before Michael Landon, star of "Little House on the Prairie." Yet, he declined; home was where his heart was.
LIFE AFTER "M*A*S*H"
After "M*A*S*H," the actor maintained a low profile and built a life out of acting. A few years later, when he felt ready to work on TV, he returned to the spinoff series titled "After M*A*S*H" and starred in a pilot for his spinoff "W*A*L*T*E*R."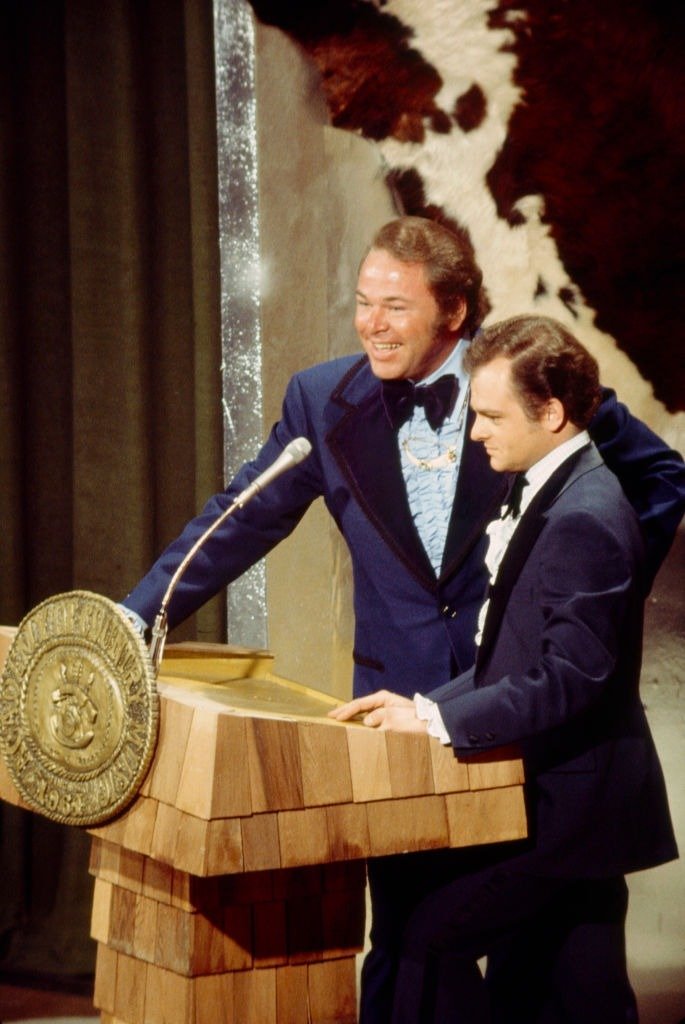 Gary Burghoff presenting on the ABC tv special '1976 / 11th Academy of Country Music Awards', at the Palladium. | Photo: Getty Images
Burghoff also focused on his artistic talent, which involved a paintbrush in hand. He never received formal training, but he was able to perfect the craft through consistency and painting what he adored—nature.
The actor-turn-painter explained that his art is informative, and he wants people to appreciate animals and some natural elements.
He also works with photography and has more than twenty works. In his attempt to inform the world, the painter has anchored some popular TV series based on pets and has worked on a national tour of Neil Simon's "Last of the Red Hot Lovers."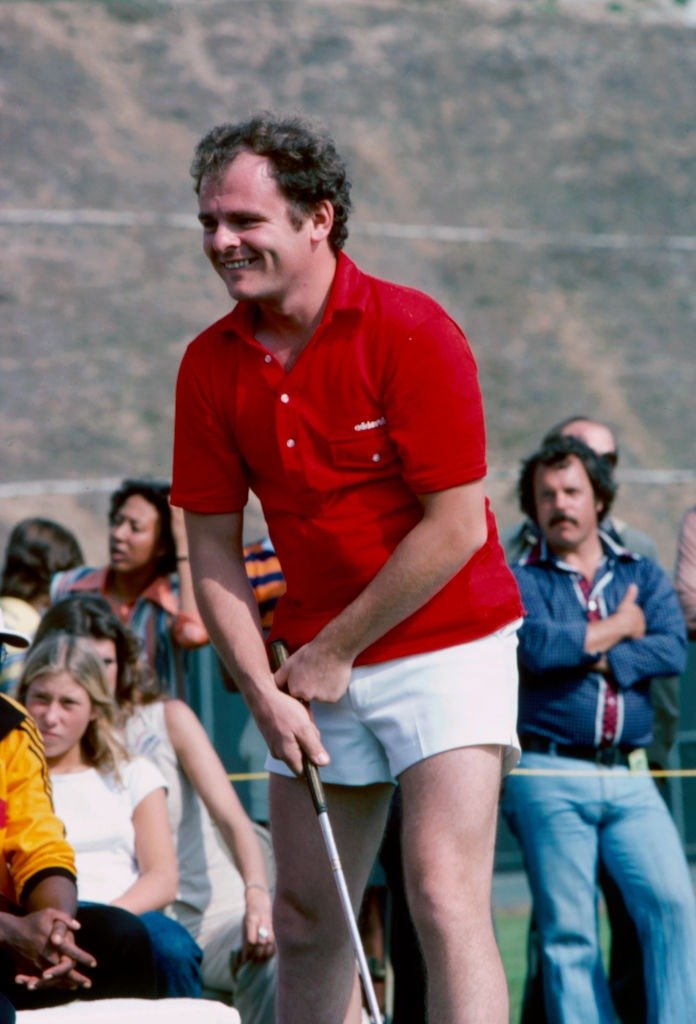 Gary Burghoff competing in the golf competition on the ABC tv series 'Battle of the Network Stars II'. | Photo: Getty Images
Burghoff is a gifted artist who knows a lot about animals, art appreciation, and historical content. He has proven to be an exceptional actor who is open to revealing facts to gallery tourists that visit him in a Litchfield gallery.
Although he was first known as an actor before he became famous, the "M*A*S*H" alum has since exhibited traits of an animal advocate. At age 5, he saved a few geese from a Bristol farm.
The Wisconsin- born talent wanted to return the birds to their natural home, a distant pond. In the end, his heroic act was punished, and the geese were returned to their owners. Years later, Burghoff found himself fueling his passion and has continued to enjoy life as a fulfilled 79-year-old man.
Please fill in your e-mail so we can share with you our top stories!