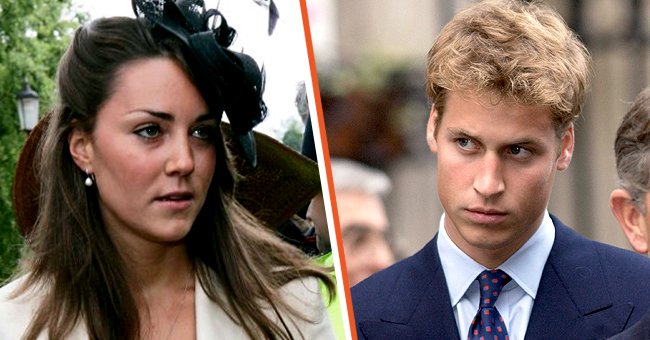 Princess of Wales, Kate Middleton | Prince William | Source: Getty Images
Kate Middleton Hoped to Reconcile With William in 2007 - He Abandoned Her via Phone Call While She Was at Work
The Prince and Princess of Wales have been married for over ten years, but their relationship could have ended in its early years after their split. Find out how their love story began and metamorphosed into a strong union.
Prince William and his beautiful wife Kate Middleton are one of the world's most famous couples. The Prince and Princess of Wales have the most fascinating love story with some twists and turns.
The couple survived a breakup in the early years of their relationship and has maintained a solid union ever since. Find out everything to know about their unique relationship.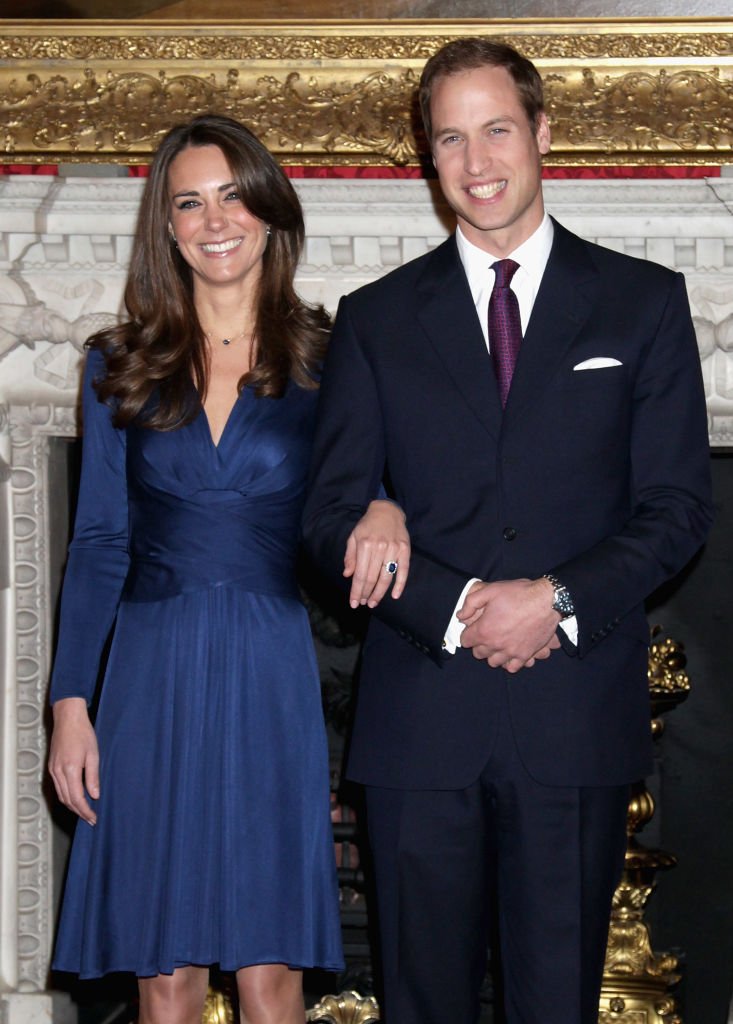 Prince William and Kate Middleton on November 16, 2010 in London, England. | Source: Getty Images
William and Kate's romance began at St. Andrew's University in Scotland, where they were students. At the time, the whole world knew who William was, and his admission to the University was greeted with fanfare. However, no one knew about Kate.
However, William eventually knew who she was. He often ran into her in the halls or on the way to class and found out she was studying art history like him.
That semester they gradually built a friendship. They ate breakfast together with their friends in the dining hall and bonded over their shared love for skiing. Also, Kate shared notes with William whenever he missed classes.
While there was nothing romantic between the pair in the first semester, sparks flew in their second semester. After walking down the runway of a charity fashion show in a see-through dress, Kate caught everyone's attention, showing off her stunning figure.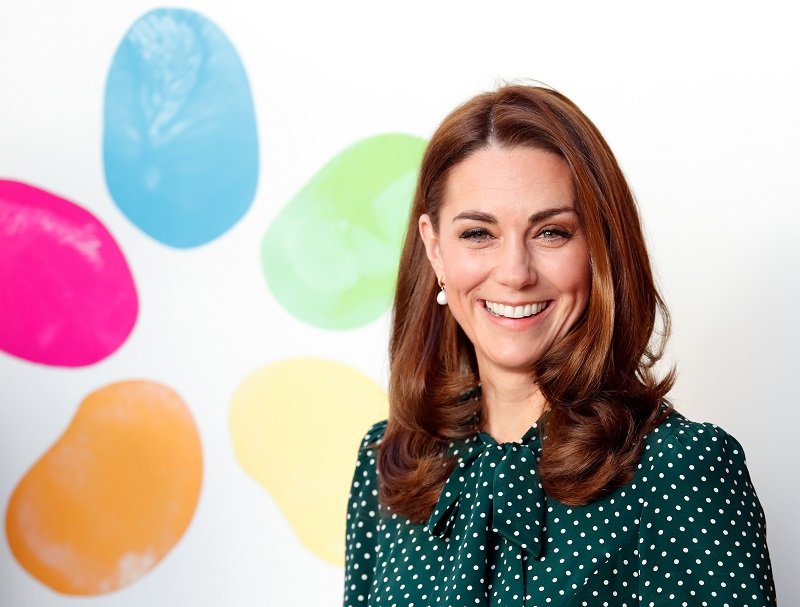 Duchess Kate Middleton on December 11, 2018 in London, England. | Source: Getty Images
Later, it was revealed that the duchess's sheer dress was actually meant to be a skirt, but she yanked it up and wore it as a dress, revealing her lingerie and figure.
Kate also caught William's attention in her dress. While watching her walk down the runway, William whispered to their mutual friend, Fergus Boyd, that Kate was hot.
The following year, William, Kate, and two of their friends moved into an apartment off-campus. Initially, they were just friends. William failed to impress Kate.
He tried cooking her fancy dinners but ended up messing things up, with Kate eventually stepping in to take charge. In the months that followed, a romance blossomed between them.
In no time, the whole of St. Andrews knew about the relationship, and rumors spread to the entire world, with reporters doing all they could to learn more about Kate and her family.
And so, Kate was in the spotlight thanks to her relationship with William. However, their relationship hit the rocks by 2007 as they spent less time with each other. Contributing factors included William joining the Household Calvary in Windsor while Kate got busy with work.
The couple eventually started living together, and William proposed to Kate with his late mom, Princess Diana's ring.
PRINCE WILLIAM'S LITTLE BLACK BOOK
William's military service and Kate's work schedule made them spend less time with each other and led to cracks in their relationship; rumors were that he was not faithful enough to her.
For instance, multiple tabloids showed pictures of him partying. Also, he was seen having a good time with different women several times.
These included Isabella Anstruther-Goughcalthorpe, who he was rumored to have a crush on. Also, she was rumored to be the reason behind William and Kate's eventual brief split.
William was also involved with Kenyan Jecca Craig, with rumors saying the prince might have proposed to her. There was also Arabella Musgrave, who William dated before University, and Zara Simmonds, who he reportedly dated before Kate.
Other women said to have been involved with William include Holly Branson, Alexandra Knatchbull, Davina Duckworth-Chad, Lady Rosanagh Innes-Ker (who was tipped as his potential bride) Rosie Ruck Keene, and Tess Shepherd.
William was caught dancing with Shepherd at a nightclub, after which they shared a kiss. It was also reported that he met Lisa Agar and Ana Ferreira at a boozy night out and was pictured having a good time with them.
The women said William acted like he was single the whole time and claimed nothing happened between them. Agar also expressed surprise when she heard about William and Kate's breakup as he did not seem like someone at the end of a relationship.
With the whole world now aware of William and Kate's relationship, many expected to hear news about their engagement. Instead, they found out about their split.
In a report, a British tabloid disclosed details of the couple's split in 2004. It was reported that William and Kate initially had a heart-to-heart discussion during the Easter weekend, where they admitted that their relationship was on the rocks.
William reportedly told Kate he was frustrated about not concentrating fully on his new life as a young officer and did not feel free to enjoy himself.
Knowing he faced increasing commitments due to his more senior role in the Royal Family, William believed his two years in the Army could be his last chance to have fun.
Kate also told him she felt abandoned because of his long hours in the Army and did not want him to treat her like a doormat. She also asked William to assure her about their future following his activities with Shepherd, Agar, and Ferreira, on those series of night outs.
Kate left the meeting hoping for a reconciliation but was disappointed days after when she received a phone call while in her office.
A colleague of hers at work, who saw her when she answered the call, said it was clear it was William who called. The colleague narrated how Kate paced nervously around a car park as she and William decided their relationship was over.
The colleague said Kate came to work, got the phone call, and went out of the office to answer it so no one would hear her, which was an unusual action for her. Also, she looked disappointed while talking and seemed to have a tantrum with her boyfriend.
Later, William and Kate confirmed that they really split when they were in University. In an interview with Sky News, William said they were both very young and trying to find themselves when they broke up. Kate added:
"At the time I wasn't very happy about it, but actually it made me a stronger person. You find out things about yourself that maybe you hadn't realized."
William and Kate's split lasted for only about ten weeks. William reportedly found it difficult to date other women as several young women turned him down.
Eventually, he and Kate found their way back to each other and reconciled, after which they were often seen together on different occasions, including sharing a kiss at an Army party in Dorset.
Not long after their many public appearances, it was confirmed that the couple was back on. Due to their commitments, they were regularly apart but were increasingly embedded in each other's lives.
The couple eventually started living together, and William proposed to Kate with his late mom, Princess Diana's ring at the foothills of Mount Kenya in October 2010. They announced their engagement to the world on November 16, 2010.
The couple tied the knot in a beautiful royal wedding on April 29, 2011. Since then, their relationship has not been a secret to the world as they are always in the public eye due to their responsibilities as royals.
Prince Louis, Prince George, Prince William, Princess Charlotte, and Duchess Kate Middleton on June 08, 2019 in London, England. | Source: Getty Images
William and Kate have now been happily married for eleven years and are parents to three beautiful children, Prince George, 9, Princess Charlotte, 7, and Prince Louis, 4.
Theirs has been a beautiful love story that has played out before the world. Together, they have made and will undoubtedly continue to make beautiful memories.
Please fill in your e-mail so we can share with you our top stories!