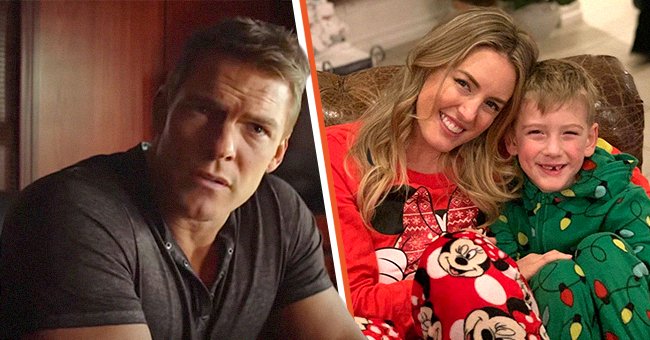 youtube.com/Prime Video | instagram.com/catritchson
'Reacher' Star Alan Ritchson Is a Loving Husband and Father-Of-3 — Meet His Family
Actor Alan Ritchson is known for his roles in many TV shows, such as "Smallville" and "Reacher." However, four people in his life know him as a father and husband.
Alan Ritchson has created an impressive career in TV and movies. His most prominent roles include "Reacher" Aquaman in "Smallville," Thad in "Blue Mountain State," and Gloss in "The Hunger Games."
However, Ritchson's most essential roles to date are husband to Catherine Ritchson and father to their adorable boys, Calem, nine, Edan, seven, and Amory, six.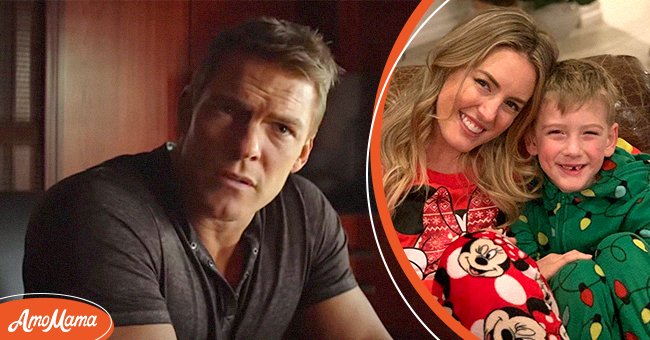 Alan Ritchson as Jack Reacher in a trailer of "Reacher," 2021 [Left] Ritchson's wife, Catherine and their son posed for an Instagram photo during the Christmas time, 2018 [Right] Photo: Youtube/Prime Video & Instagram/catritchson
Ritchson and Catherine welcomed their
in 2015. At the time, the excited parents both shared the fantastic news on their respective Instagram accounts.
The father of three posted a black-and-white photo of himself holding his newborn son and joked that although many of his fans might not know he was married or had two children, he had just welcomed his third. Ritchson added:
"He weighs in at a cool 7lbs 12ozs and is only allowed to be a football player or a rapper. Love you Amory. Say hi to a world in need of more joy, innocence and love, like you."
While Catherine shared on her account that Amory's name meant brave and powerful. They had picked the firm name because they wanted their thirdborn to feel he was as much of a leader as a firstborn child.
Following Amory's birth, Ritchson and Catherine have shared many glimpses into their lives as a family of five and all the different adventures they go on together.
It seems the Ritchson family loves spending time outdoors and exploring their environment. The family also has a passion for their religion, as Ritchson regularly shares videos online of him discussing the word of God with his children.
Catherine and Ritchson also regularly pay tribute to each other for different milestones, including Father's Day, Birthdays, and Anniversaries. For their 15th wedding anniversary, Ritchson shared an incredibly touching tribute for his wife online.
Alongside a collection of photos from their lives, Ritchson romantically and poetic wrote of their life together, such as the highs and lows they had experienced. He also touched on raising their children:
"The glow of three vibrant young boys teaches them the fruit of that vow was always much bigger than these two."
The "Smallville" alum does not only share his love of his wife online as he is not afraid to show affection for his wife in public, including at his premieres.
During the "Reacher" premiere this month, Ritchson sweetly kissed his wife on the red carpet. The couple looked gorgeous, with Ritchson wearing a tan suit and Catherine wearing a black gown.
Unfortunately, the family's life not only contains glamorous red carpets and adventures outdoors. Earlier this year, Catherine and the three boys with involved in a car accident.
Catherine was driving the family's truck when another car reared ended her. Fortunately, neither Catherine, the children, nor the other passengers were hurt during the accident.
Please fill in your e-mail so we can share with you our top stories!