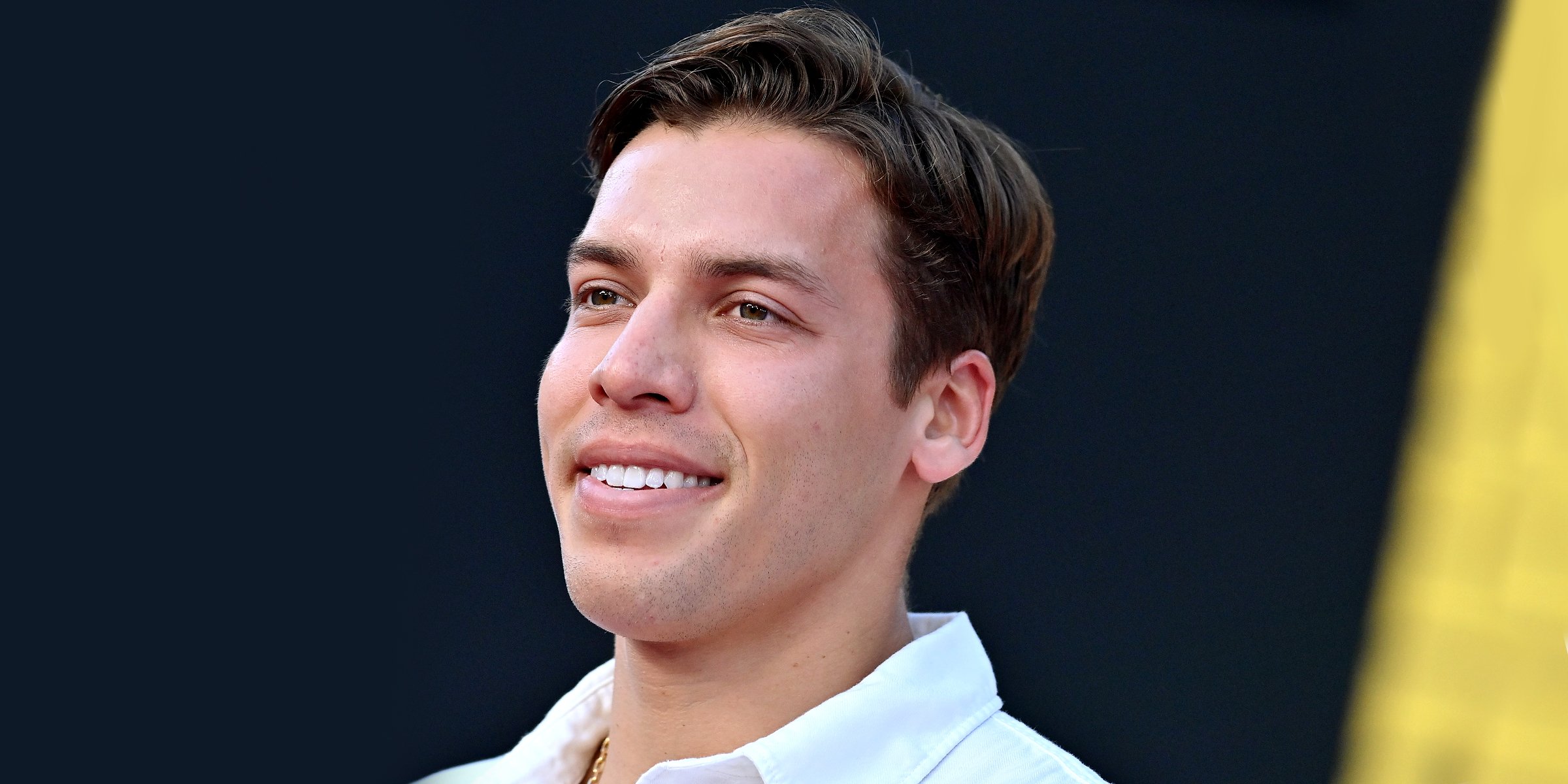 Joseph Baena | Source: Getty Images
Joseph Baena's Relationship with Four Siblings from His Dad's Side: More about Their Family
Joseph Baena, Arnold Schwarzenegger's son, was born from an affair that tore his dad's family apart. The "Terminator" star took full responsibility for the pain he caused and welcomed his love child into his life. The pair share a close relationship.
Arnold Schwarzenegger married former U.S. president John F. Kennedy's niece, Maria Shriver, an award-winning journalist and author. She was born to parents Sargent Shriver and Eunice Kenndy Shriver and was married to the former bodybuilder for over 30 years.
Although they enjoyed marital bliss for as long as they remained together, having welcomed four children who now lead successful lives, things unraveled for the former couple in 2011. The couple had a maid who looked after their kids and home for about 20 years.
Throughout that period, she and the "Twins" star became intimately involved and conceived a child: Joseph Baena. After he was born, Joseph was kept a secret from Maria and his half-siblings, but as reports suggested, they initially considered him and his mom to be family friends.
However, as he grew older, Joseph started to resemble his dad more, and after the secret of his existence broke out, Arnold's family was torn apart. Although the actor remained on good terms with his ex-wife, his kids rejected his love child.
It's been reported that Joseph wished for a relationship with all his half-siblings. However, some haven't returned his efforts or the desire to have one. While that part of his life is still on the mend, Joseph's multi-faceted career and relationship with Arnold continue to flourish.
Joseph Is Arnold Schwarzenegger's Secret Son
Joseph drew his first breath on October 2, 1997, and was raised alongside his sister, Jackie Baena. Being 25 as of this year, Joseph is forging a promising path for himself. He graduated with a business degree from Pepperdine University in 2019 and recently started working as a Real Estate Agent for Aria Properties.
He mainly deals with properties in West Los Angeles and Silicon Beach. Joseph also followed in his dad's bodybuilding footsteps, as his Instagram posts suggested, and sometimes trained with the legendary actor, who's also now a politician.
Moreover, Joseph is dabbling in acting as he recently starred in one of this year's sci-fi comedy films, "The Chariot." Pertaining to his love life, Joseph was romantically involved with a college sweetheart, Nicky Dodaj.
Although their relationship timeline is unknown, the couple often flaunted their love on their social media pages. However, sources reported things going sour between them in November 2020. The following year in May, they removed each other's photos from their pages. Still, their current relationship status remains unconfirmed.
When Joseph was younger, his dad lived with his family at the Pacific Palisades, where his mom, Mildred Baena, worked as a maid. As he grew older, he started to look more like the "Total Recall" alum, and eventually, the resemblance aroused Maria's suspicions.
The acclaimed journalist confronted Mildred about Joseph, and the former helper confessed her secret romance with her husband. The news of the affair broke in January 2011, leading to Arnold and Maria's separation that year and, finally, their divorce in 2021.
The pair remained on good terms for the sake of a good co-parenting relationship. Their sons have reportedly welcomed Arnold's love child. Still, their daughters don't seem to have wholly forgiven their father's betrayal yet, as they've actively excluded Joseph from family gatherings and sibling appreciation posts.
Despite his half-siblings' rejection, Joseph mainly remained unaware of who his dad was until his infidelity with Mildred was publicized. Still, during a 2017 interview, when he reflected on the 2011 drama, the actor said Joseph understood the gravity of the situation regardless of how hard it was for him.
Katherine & Christina's Relationship With Joseph Baena
Katherine and Christina reportedly rejected Joseph and don't consider him a part of their family. When Katherine married Chris Pratt in 2019, she chose not to invite her half-brother. She also excluded him from family gatherings and never shared photos of him despite regularly posting pictures of her sister and two other brothers.
The same year she tied the knot with the "Guardians Of The Galaxy" star – after being set up by her mom – Katherine celebrated National Siblings Day with a throwback Instagram tribute to Christina, Patrick, and Christopher. Her comment section garnered a disapproving audience as she had, once again, excluded Joseph.
However, one of Katherine's followers gave potential insight as to why she seemed to reject Joseph. They explained that perhaps she and Christina were not ready to accept a "living reminder" of what tore their family apart.
Despite being unable to attend his sister's wedding, Joseph commented under one of the wedding photos she shared, leaving sweet congratulatory words for the then-newlyweds. He did the same for the rest of his siblings' social media posts, but the gesture is yet to be returned.
Patrick & Christopher's Relationship with Joseph Baena
Patrick and Christopher haven't been open about their relationship with Joseph, but it's been reported that they regularly spend time together outside the public eye. That was until 2021, when Patrick and Joseph were seen working out together and were later joined by Joseph's girlfriend, Nicky.
It was the first time they'd been seen together in public since 2011. Some sources have speculated that Patrick and Christopher were getting to know Joseph as a brother than an old family friend. However, to avoid upsetting their mother or sisters, they chose to keep it away from social media.
Joseph hasn't spoken about his seemingly strained relationship with his dad's daughters. But from his behavior online – he follows all his half-siblings on social media – and his dad's words, he may be doing his best from a distance.
Arnold Schwarzenegger and Joseph's Relationship
When news of his infidelity broke out, Arnold didn't only take accountability for his actions, but he also formed a tight bond with Joseph. While they reached a point where they could "joke about everything," Joseph was initially nervous about developing a relationship with his dad, having spent most of his life with his mom.
But they eventually connected and formed a strong foundation of communication where Arnold listened to his son and gave him relationship advice from time to time. Regarding his last name, Joseph felt more comfortable with "Baena" and more inclined to make his mark while carrying it.
Still, Arnold couldn't be more proud of him. The actor even attended Joseph's graduation in 2019. When Joseph was asked who were the first people he called when he received good news, he lovingly mentioned his mom and dad.
Joseph Baena's Mom Lives outside of the Spotlight
Mildred remained largely outside the spotlight since her infidelity with her former employer was aired. She had worked for the Schwarzenegger family since the early 1990s and resigned immediately after confessing her affair to Maria. In 2017, however, her son revealed in a sweet congratulatory post that she graduated from culinary school.
Please fill in your e-mail so we can share with you our top stories!