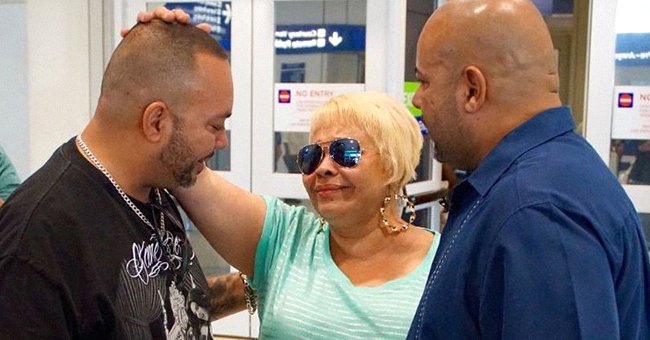 twitter.com/wdefnews12
Little Boys Told Their Mother Died Take a DNA Test 46 Years Later to Find Out If It's True
When two brothers watched their parents' marriage fall apart, they were devastated. Their mother's death added to their heartbreak, but they discovered something unbelievable four decades later.
Losing a parent is never easy, and for two young boys, the loss was paired with a breakdown of their family. Anthony Wiggs and Raymond Abreu were separated in the 1970s, with one son being adopted and the other moving away with their father.
Both men lived different lives, but they always wondered about their shared past. Wiggs was especially curious, and he asked his adoptive mother about his history, so she showed him his birth certificate.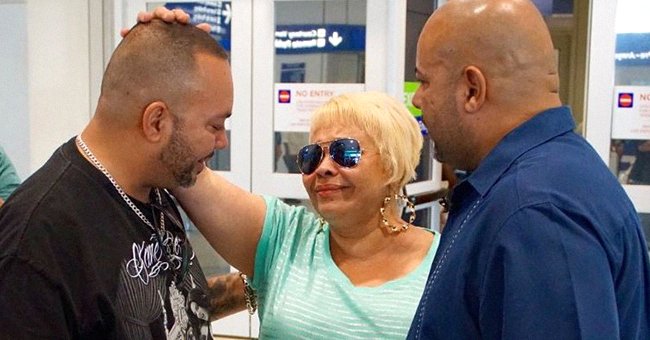 A mother reunites with her sons after 46 years | Source: twitter.com/wdefnews12
HE REFUSED TO BELIEVE SHE WAS DEAD
Wiggs used his birth certificate in his mission to locate family members. When Abreu was 28 years old, Wiggs tracked him down and revealed the desire to look for their mom. Despite everyone's certainty that she was dead, Wiggs refused to believe it.
"I continued my search because I wanted to see my features in someone else. I didn't know whether she was alive or whether she was dead—was she killed, did she kill herself? We didn't know."
AN UNBELIEVABLE REVELATION
Thanks to a DNA test, Wiggs contacted his cousin, and he shared an unbelievable revelation with him—his mother was alive, and she lived in Massachusetts.
Both sons cried as their mother told them how much she loved them.
Wiggs was speechless but proceeded with the search and looked for Elsie Ramirez online. He was close to reuniting with the woman he had wondered about for more than four decades, and he was overcome with emotion.
THEY WERE NERVOUS AND EXCITED TO MEET HER
Wiggs found one of his mother's Facebook friends, and within a few hours, he had her number. The sons had a three-way call with their mom, and it was a moment they will never forget.
They quickly made plans to meet her, and Abreu was nervous and excited about it. He shared:
"There were times I couldn't sleep. I was tossing and turning and watching the hourglass get closer and closer to when I was finally going to see her."
THEY WERE STILL HER BABIES
In 2017, the trio reunited in Texas, and both sons cried as their mother told them how much she loved them. Wiggs stated: "It doesn't matter if we're older now. We're still her babies."
Abreu revealed he often prayed that his mother was his guardian angel. However, now that he knew she was alive, he could stop praying those prayers and get to know her personally.
PROUD TO HAVE FOUND THEIR MOM
They were also surprised by how much they have in common. The three look alike, and they have a shared sense of humor and love for Bob Marley.
Wiggs was proud that he found his mother even though it took him a lifetime. He added:
"It took time, it took energy, and it took so many emotions, but I can say, 'I did it.'"
SOMEONE ELSE DISCOVERED THE TRUTH
Sadly, many families are led to believe lies and carry pain for decades. A California mother thought her baby had died during childbirth.
She celebrated her daughter's birthday without her for 29 years, but everything changed in 2019. Tina Bejarano was 16 years old when she received shocking news from her mom.
The baby she carried passed away, and it left Bejarano heartbroken. However, after taking a DNA test, someone named "Kristin Cooke" reached out to her. He was Bejarano's daughter who had transitioned into a man.
Bejarano was thrilled to reconnect, similar to Wiggs and Abreu, who looked forward to making up for the lost time with their mom.
Please fill in your e-mail so we can share with you our top stories!