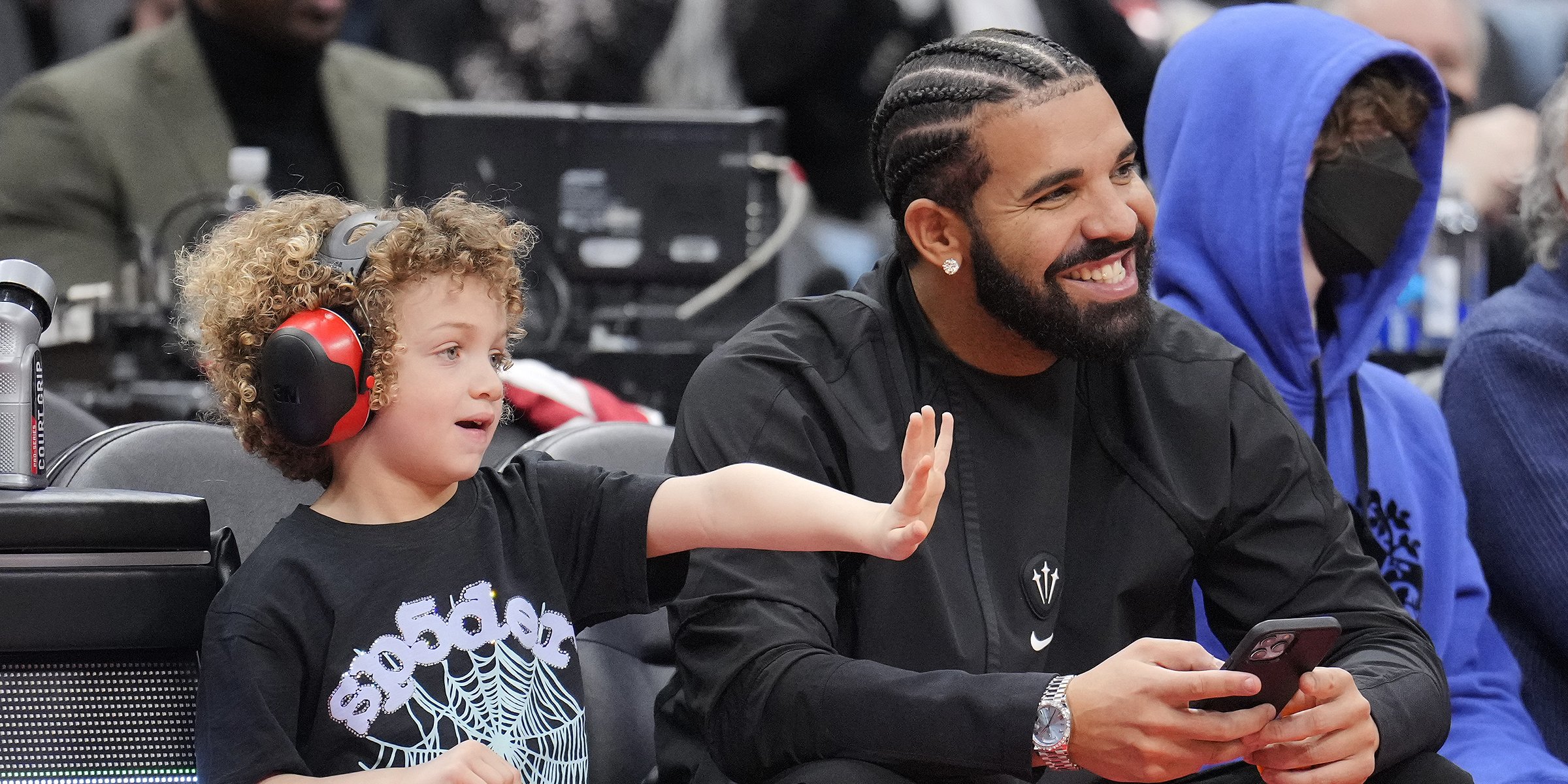 Getty Images
What Is Drake's Son's Name? Rapper's Child Was Born in 2017
Mystery shrowded Drake's son's name until it was leaked to the public in a stunt by a musical nemesis. However, Drake almost never knew his son's name, but luckily he chose the right path.
Drake recently announced his studio album "Honestly, Nevermind," which would come out at midnight on June 17, 2022. This album is a follow-up to last year's "Certified Lover Boy."
"Certified Lover Boy" soared to number one on the Billboard charts. The album featured many collaborations with Kid Cudi, Future, Rick Ross, and more.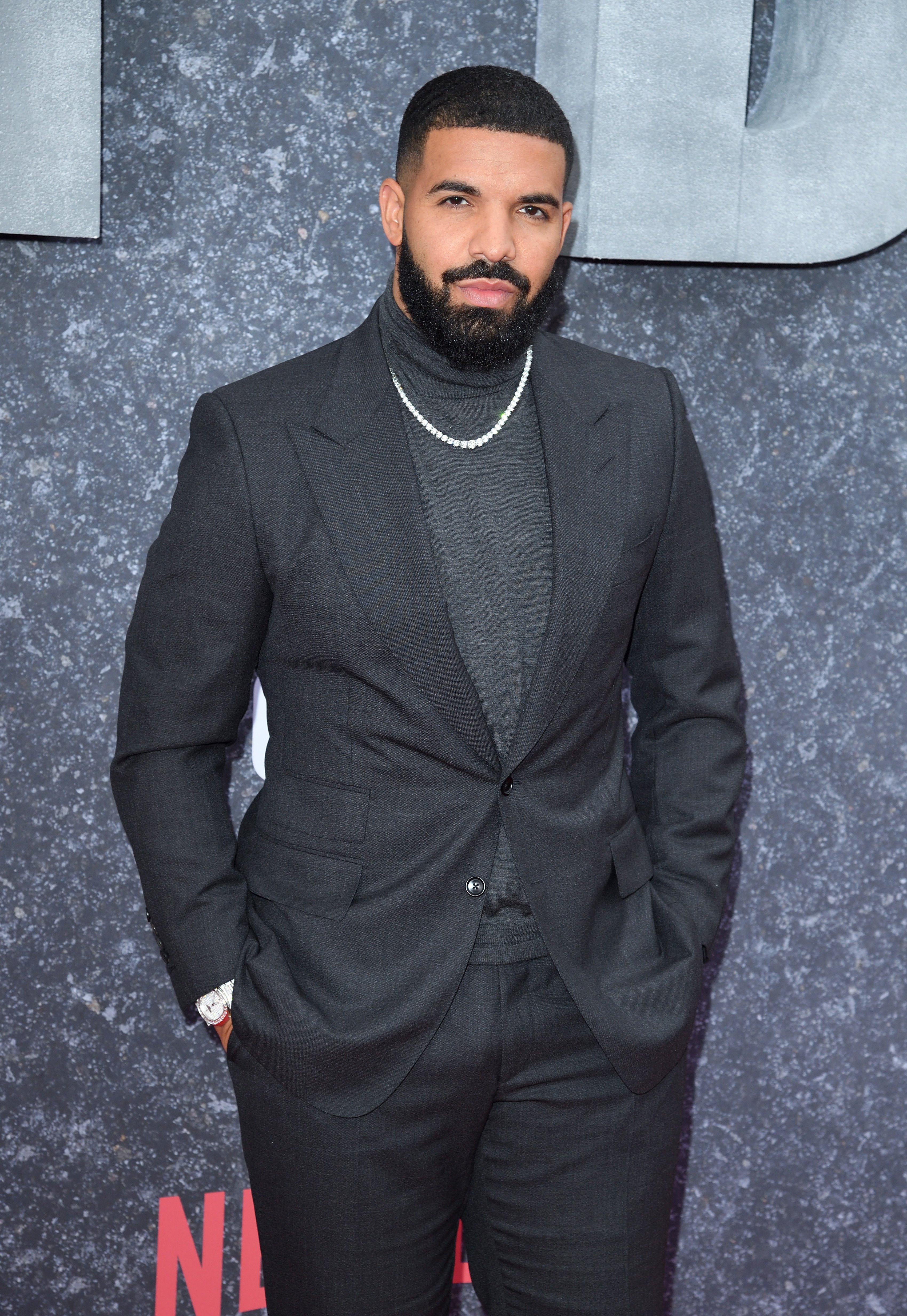 Drake at the "Top Boy" UK Premiere on September 04, 2019 in London. | Source: Getty Images
The new album is connected with big names as well, including executive producers Black Coffee, Noah "40" Shebib, and more.
DRAKE'S SON: WHAT'S HIS NAME?
Album releases are only part of what Drake's online followers get excited about. Like all fans, they love getting a glimpse into the personal lives of their favorite artists.
In March 2020, they got what they were looking for -- Drake shared pictures of his son for the first time online.
His boy, Adonis Graham, was born on October 11, 2017. The child's name wasn't available to the public until Pusha T revealed it in a 2018 diss track titled "The Story Of Adidon."
The fanbase, "Team Drizzy," spent time speculating on Adonis's middle name. Many theorized that his middle name was "Mahbed."
The fans believed the clues were in Drake's song "God's Plan," where initially the lyrics seemed to go, "I only love my bed." However, now, they claim, the words are actually, "I only love Mahbed." One Twitter user wrote:
"Am I the only one who didn't realize drakes sons middle name is "Mahbed" and that's what he's referring to in god's plan when he says "I only love mahbed and my momma I'm sorry" or am I just late to the show LOL."
Many expressed that they only learned this alleged information recently. One person tweeted that they were "...today years old" when they found out. Another wrote: "Begin to pay closer attention to the world, and she will reveal her secrets to you."
Regarding secrets, it appears that Drake may have wanted to keep Sophie Brussaux's pregnancy on the down-low.
The former actress did adult films but eventually turned to creating art, with exhibitions in major cities such as New York and Milan.
A LONG ROAD TO ACCEPTANCE
In 2017, when she told Drake she had fallen pregnant with his child, Brussaux claimed he asked her to terminate the pregnancy. He did not believe the kid was his, and during this period, a representative for the musical artist said:
"If it is, in fact, Drake's child, which he does not believe, he would do the right thing by the child."
Nine months after the two were seen together, the baby was born. But, Drake only accepted that Adonis was his child in 2018.
Drake isn't the first man to be afraid of being and becoming a father. Scott Baio, who became a dad at 46 years old, thought his life was over for good.
The former "Bugsy Malone" actor welcomed his first child in 2007. At the beginning of fatherhood, Baio was extraordinarily apprehensive but eventually found it gratifying.
Now, Baio talks about how amazing it was to raise his child, calling it the best gig anyone could land.
Please fill in your e-mail so we can share with you our top stories!