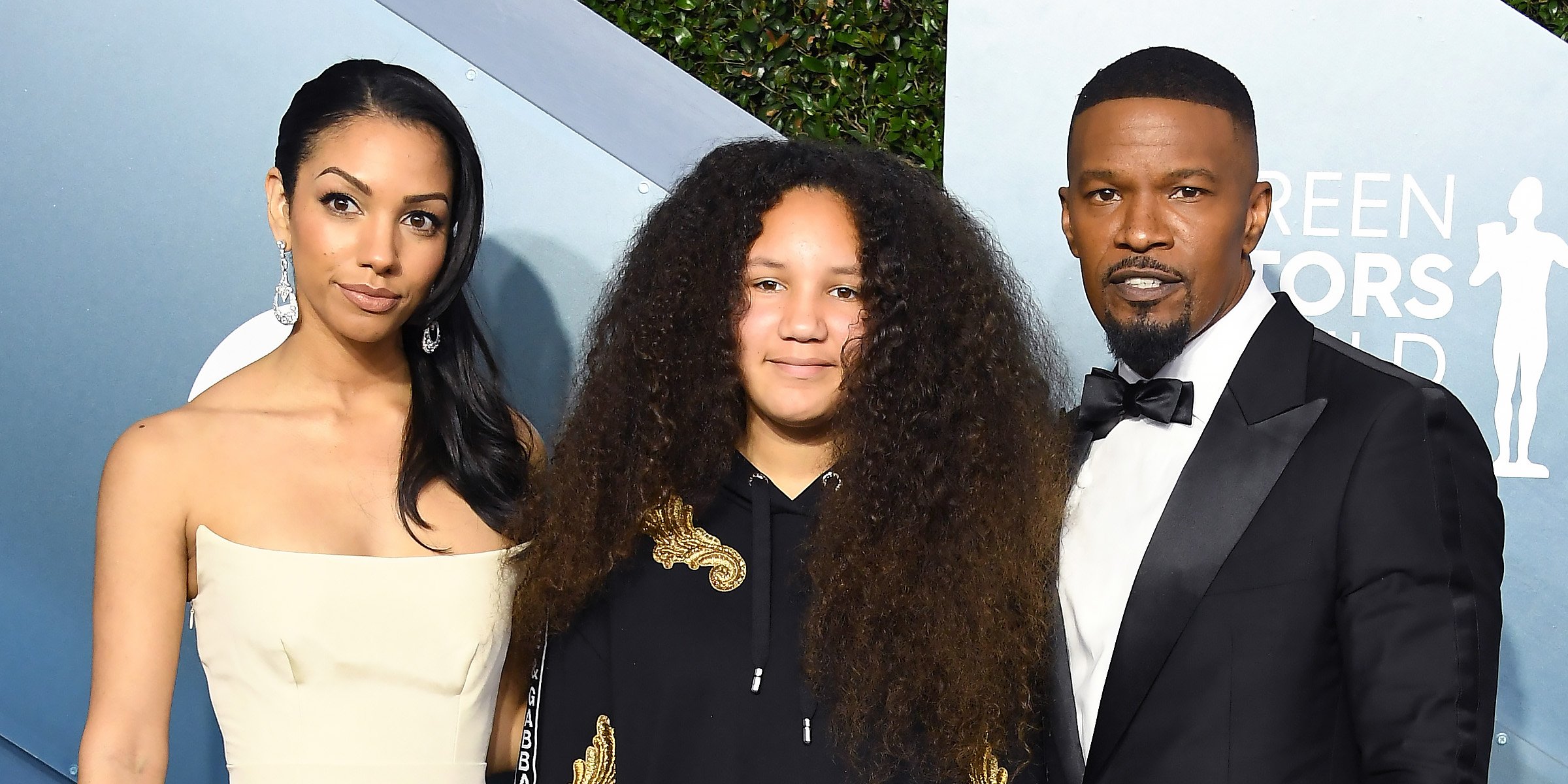 Getty Images
Jamie Foxx's Daughters — Meet Corinne and Annalise
"Law Abiding Citizen" actor Jamie Foxx never abided by societal expectations regarding his love life. He has never been married but has two adorable kids: meet Corrine and Annalise.
Jamie Foxx, an award-winning actor, has never been married. However, his sizzling hot romances make the headlines, as he is always entangled with a famous female.
Recently, the 54-year-old bachelor was photographed with a mystery blonde lady. This was the first time they were seen together, but the pair appeared to have the time of their lives.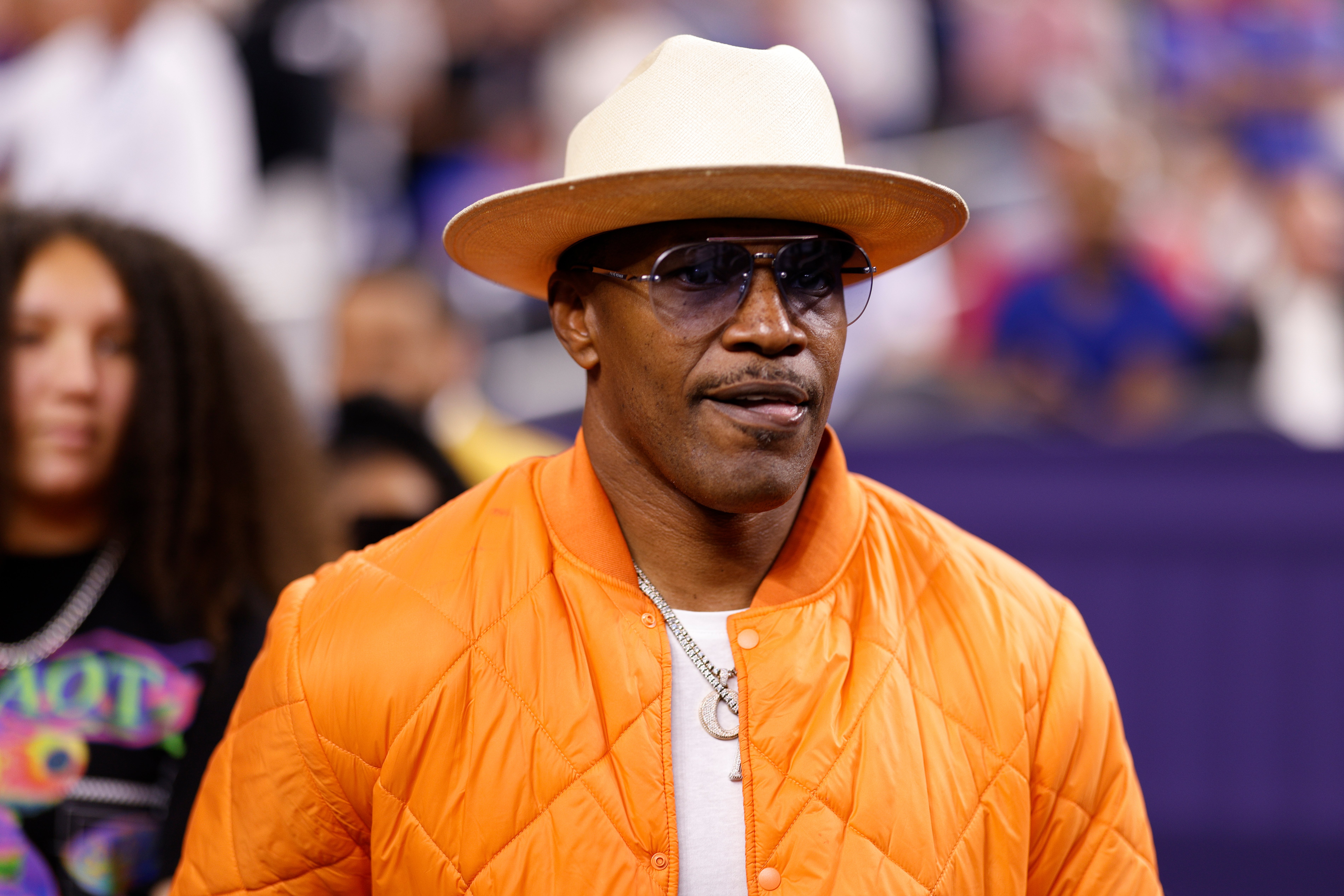 Actor Jamie Foxx attends the game between the North Carolina Tar Heels and the Duke Blue Devils at Caesars Superdome on April 2, 2022 in New Orleans, Louisiana. | Source: Getty Images
Foxx and his lady spent their weekend in a luxury yacht in Cannes. The actor, dressed in a casual round neck top and matching colored shorts, unapologetically shared PDA with his company, who rocked swimwear and brown shorts.
Later, they were seen laughing while sitting close range. The couple also hopped on a jet ski, enjoying the sunniness and cold splashes.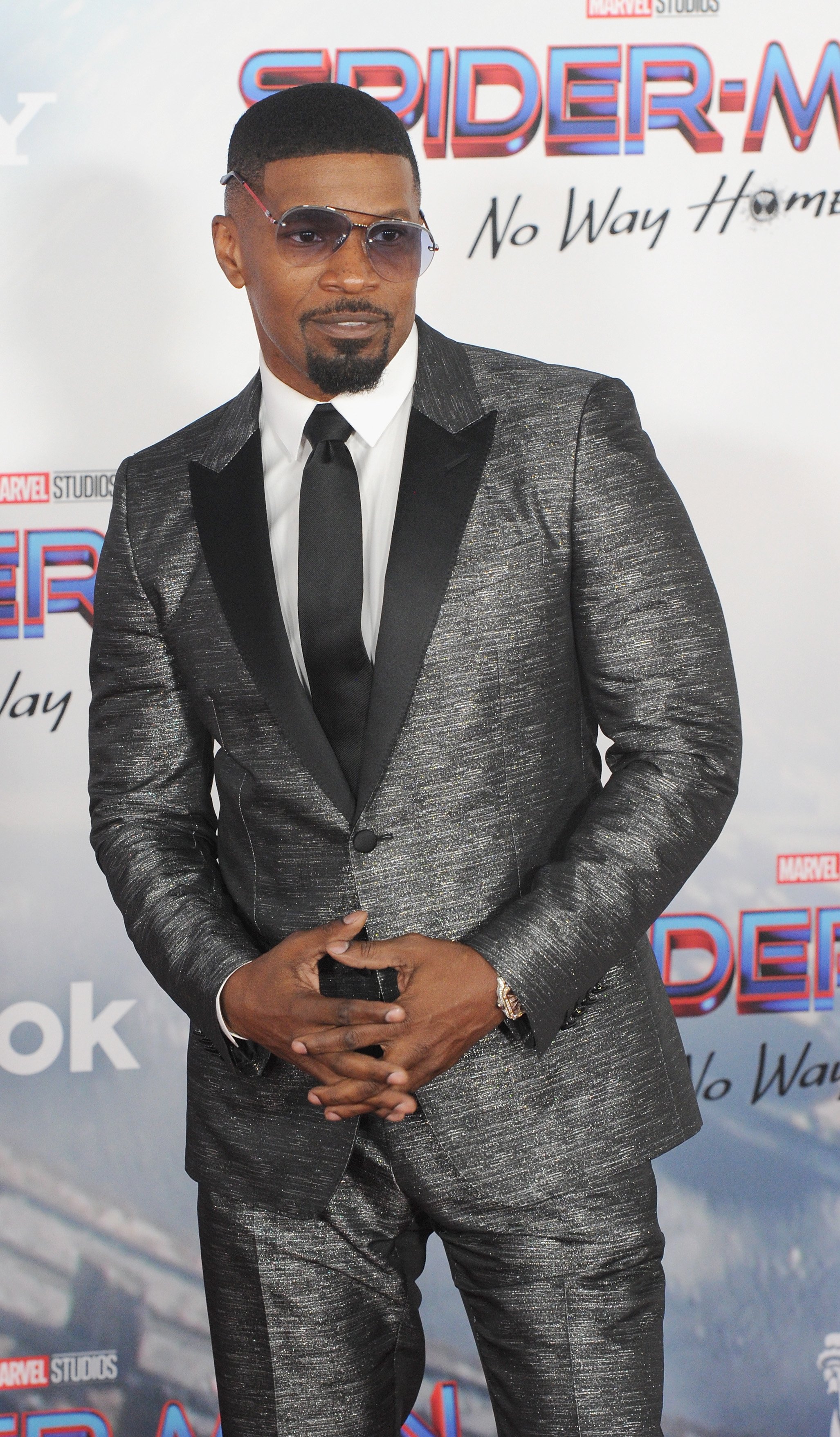 Jamie Foxx attends Sony Pictures "Spider-Man: No Way Home" Los Angeles Premiere on December 13, 2021 in Los Angeles, California. | Source: Getty Images
Foxx is yet to reveal his status with this new lady, but the evidence via photos suggests that they are in awe of one another.
Whatever the situation is, it does not change the fact that the unmarried actor is a doting dad to his kids—even though he had them at different times, with different women.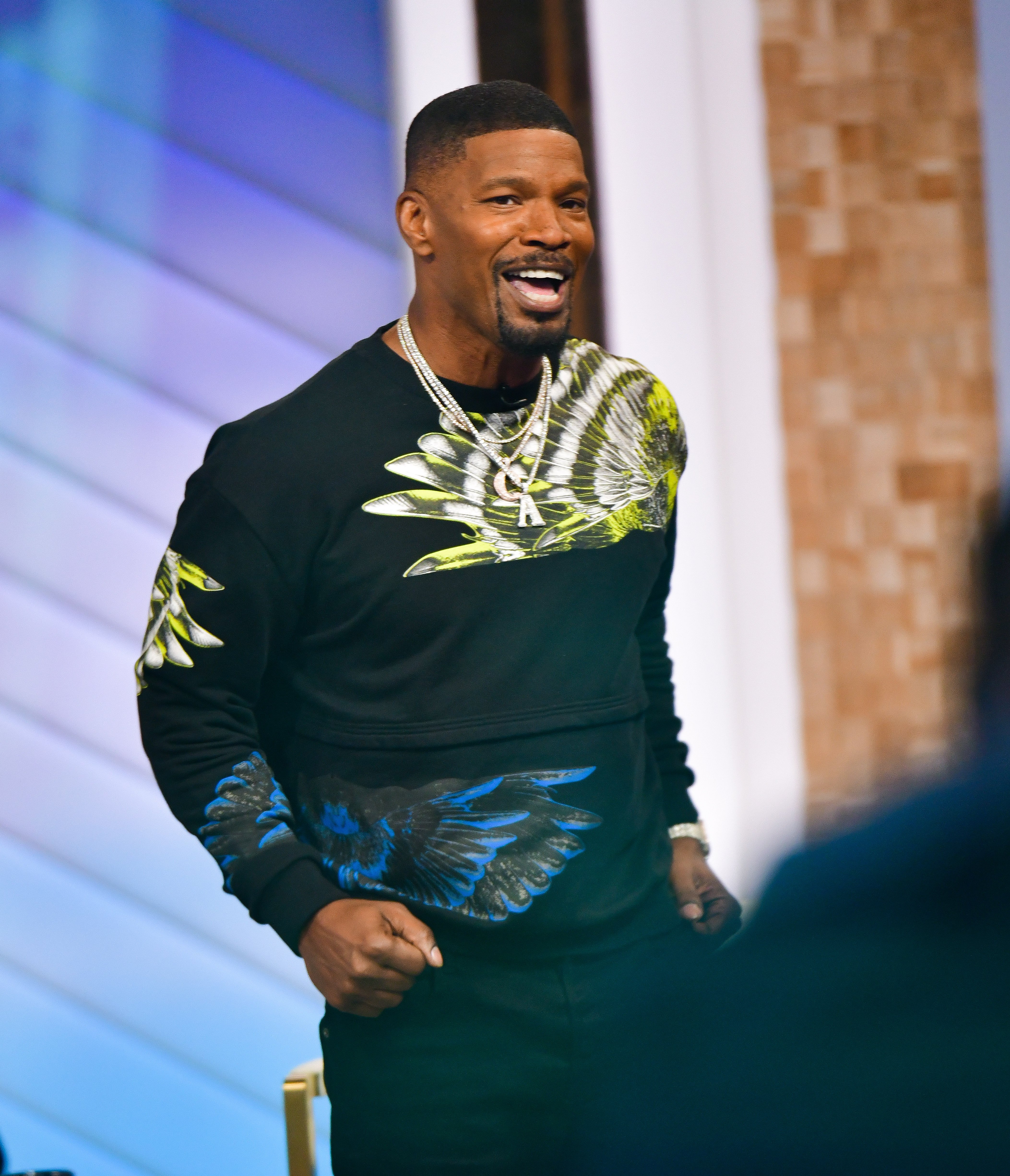 Jamie Foxx visits ABC's "Good Morning America" in Times Square on October 18, 2021 in New York City. | Source: Getty Images
MEET JAMIE FOXX'S DAUGHTERS, CORINNE AND ANNALISE
Last year, the "DJANGO UNCHAINED" star was very open about his desire to stay unmarried. To him, marriages require a lot of love. He explained that examples around him have been failed marriages, which affected the kids' lives.
Thankfully, his babies understand his excuses, and instead of questioning him about getting married, they keep getting stronger and growing their love for him.
In return, Foxx has a formidable relationship with his daughters and would never let anyone hurt them. His first daughter is Corinne Marie Bishop.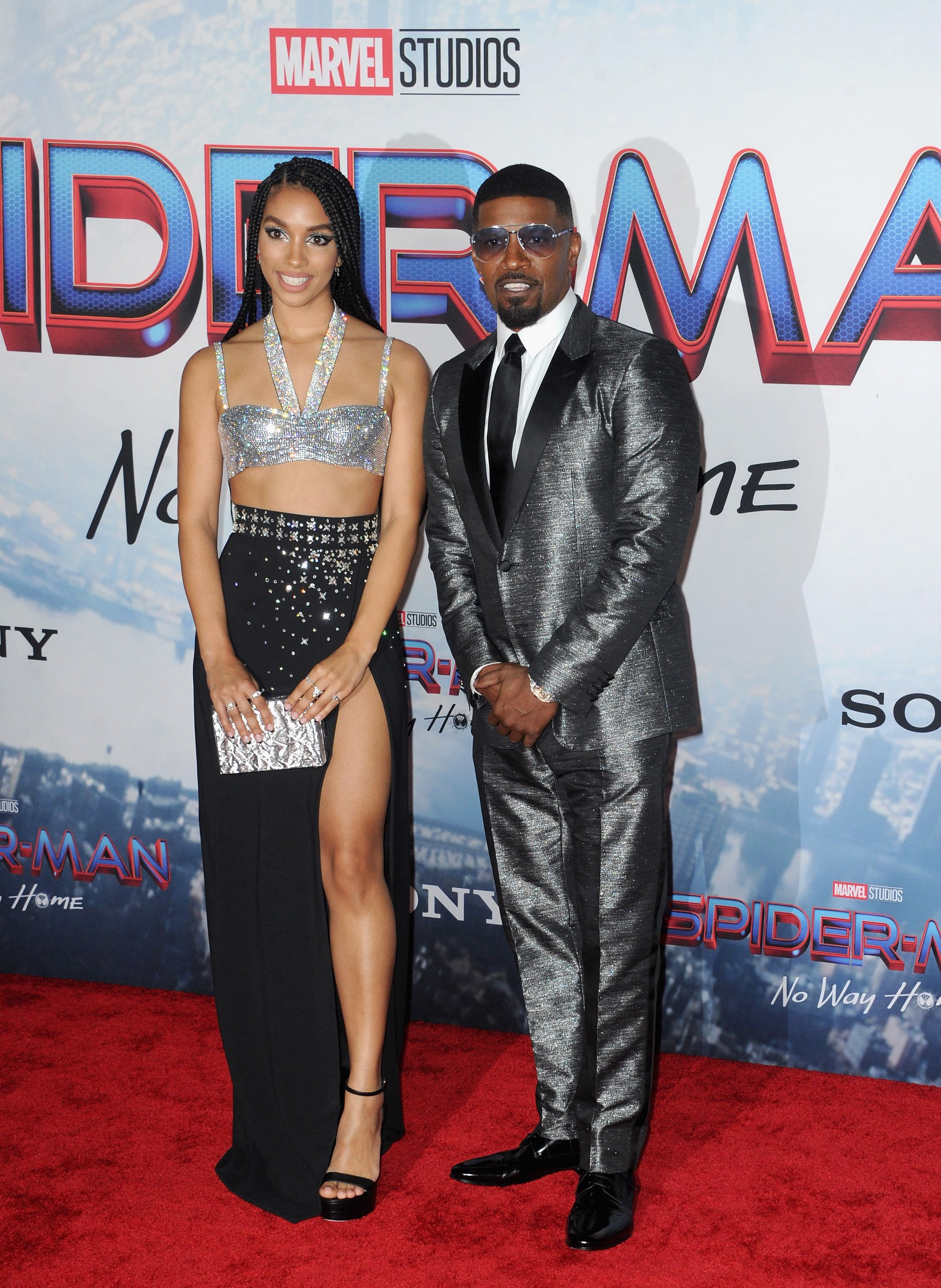 Jamie Foxx and daughter Corinne Foxx attend Sony Pictures' "Spider-Man: No Way Home" Los Angeles Premiere on December 13, 2021 in Los Angeles, California. | Source: Getty Images
Corinne was born in 1994 to Foxx and Connie Kline, an Air Force veteran. Her parents dated briefly after meeting in 1993.
Despite their separation, Corinne grew up to become a successful young woman, fitting in her dad's shoes as an entertainer. The young lady is working her way up the ladder by acting and producing.
Her movie features include "Beat Shazam," "Safety," and "47 Meters Down: Uncaged." Corinne's producing chops were tested when she worked on her dad's Netflix series titled "Dad Stop Embarrassing Me!"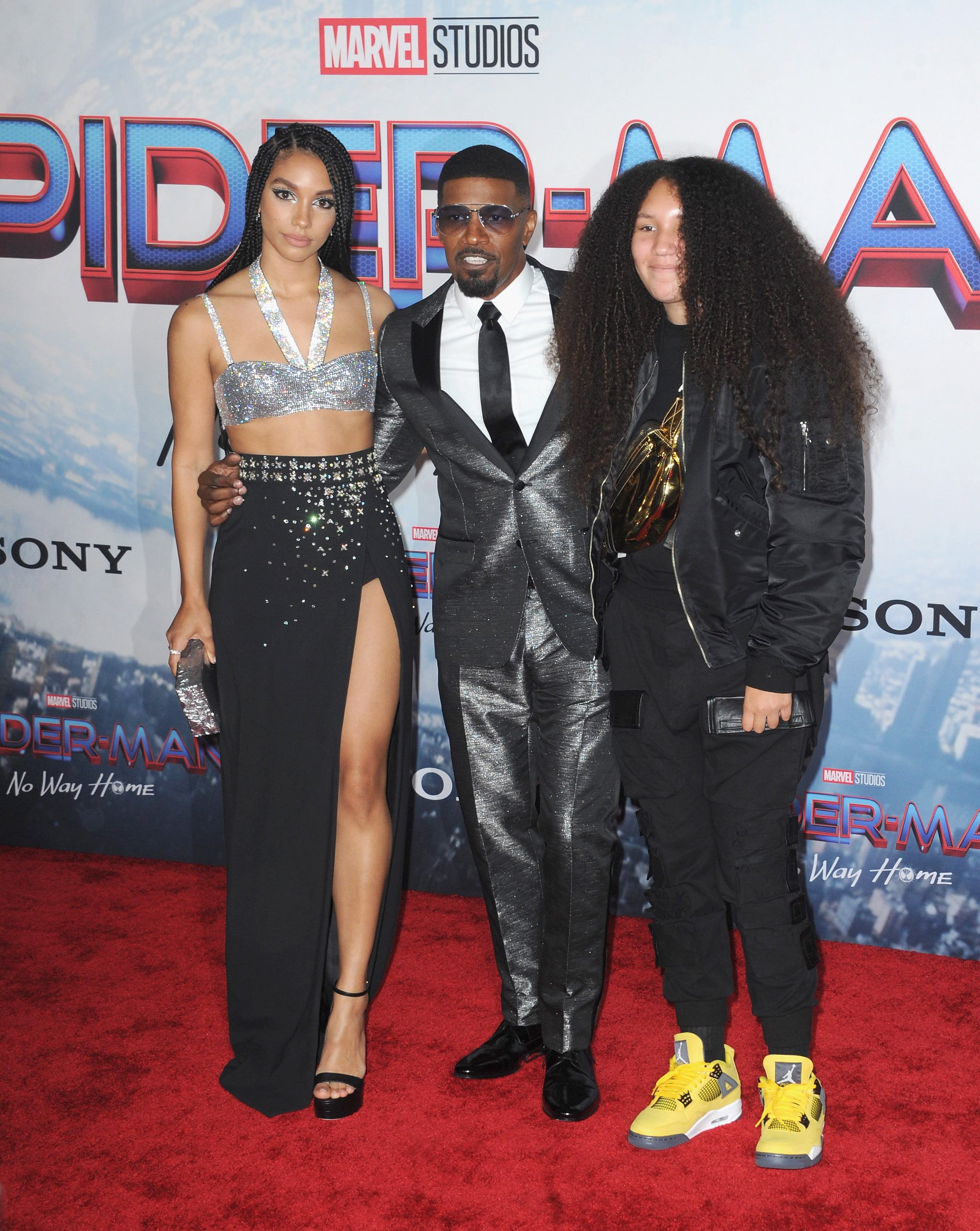 Corinne Foxx, Jamie Foxx and Annalise Foxx attend Sony Pictures' "Spider-Man: No Way Home" Los Angeles Premiere on December 13, 2021 in Los Angeles, California. | Source: Getty Images
Foxx's first child is also an Emmy award winner with an intriguing passion for entertainment. In addition, she co-hosts a podcast and educates fans with her lifestyle website, "Foxxtales."
The actor's second and youngest child is Annalise, born in 2009 during his relationship with former girlfriend Kristin Grannis.
Like big sister Corinne, she makes their dad proud by being almost like him. The teenager inherited her dad's passion for music, as she plays the piano and guitar.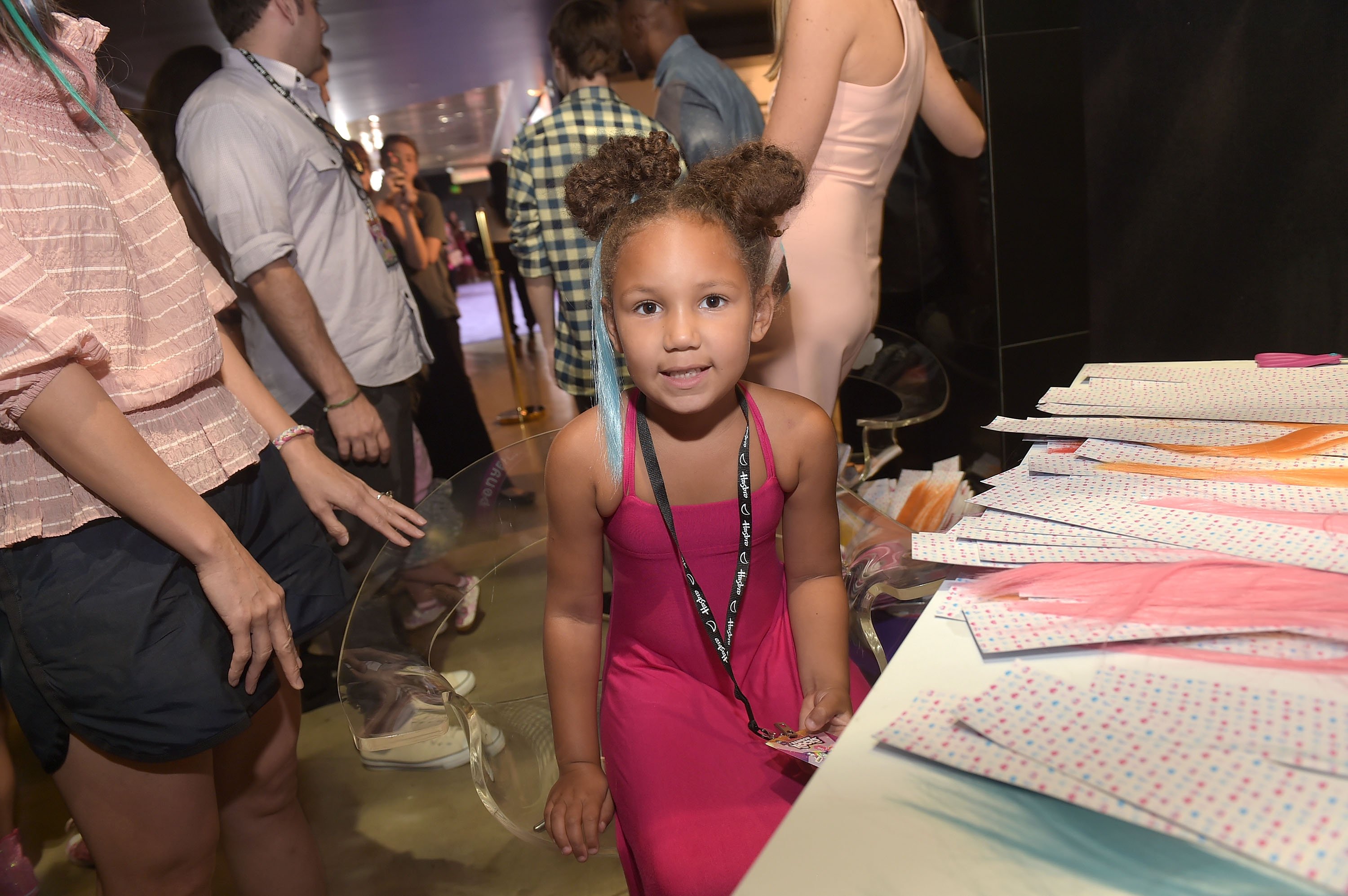 Jamie Foxx's daughter Annalise Bishop attends the premiere of My Little Pony Equestria Girls Rainbow Rocks on September 27, 2014 in Hollywood, California. | Source: Getty Images
The actor is in awe of his daughter's musical prowess, which has also proven to be a medium of relating with her as she plays while he sings. Apart from music, Annalise is a gifted sports girl. While gushing about her skills, Foxx said:
"Her last game before COVID, she was playing with the boys, she had 21 points, 17 rebounds, 5 blocks."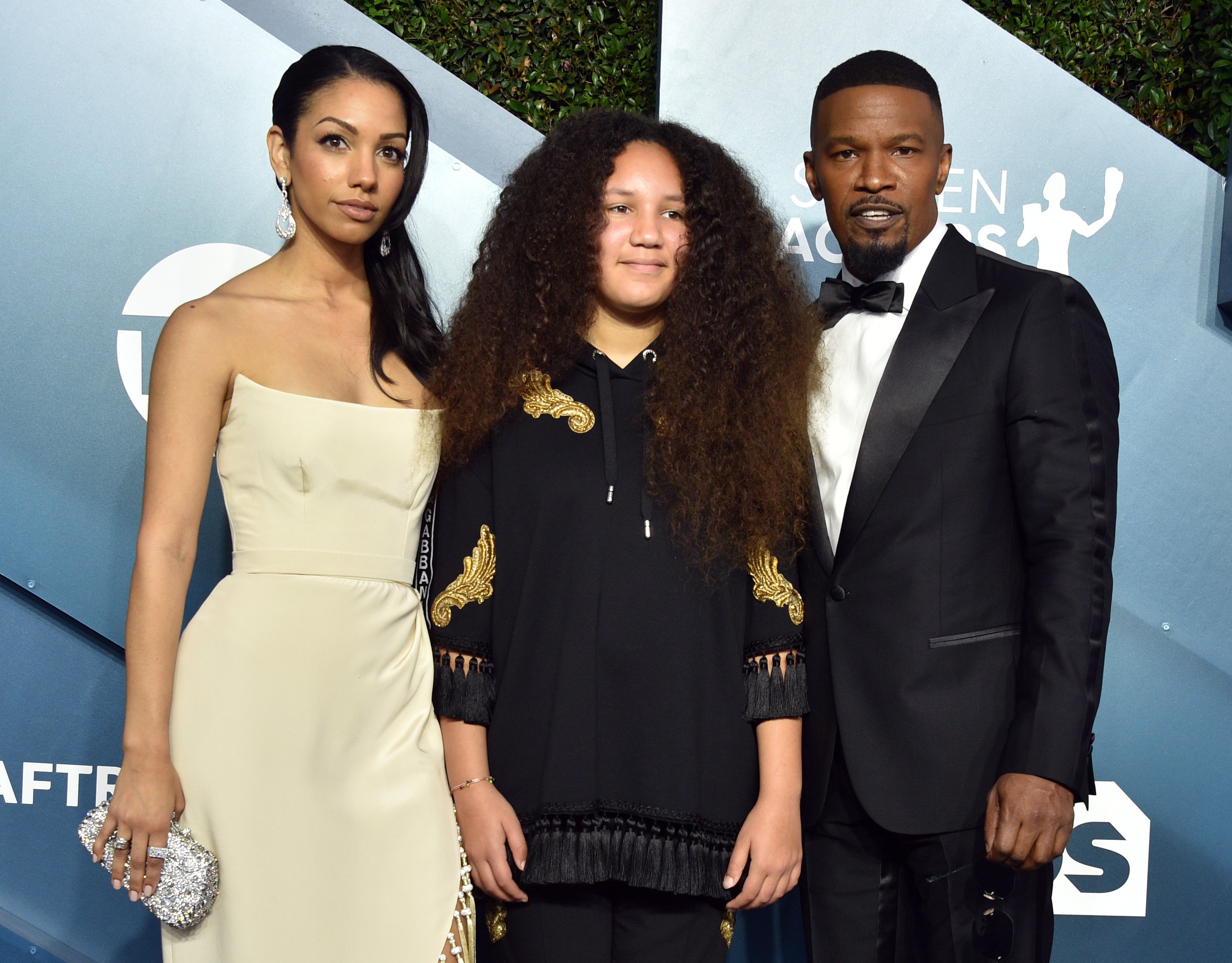 Corinne Foxx, Annalise Bishop and Jamie Foxx attend the 26th Annual Screen Actors Guild Awards on January 19, 2020 in Los Angeles, California. | Source: Getty Images
JAMIE FOXX ISSUES A WARNING TO ALL BOYFRIENDS
Foxx is very protective of his babies and knows how to be sneaky when necessary. Last year, the father-of-two admitted that he is not scared to embarrass his daughters and is confident investigating whatever suitors they bring home.
When Corinne introduced a boy to her dad, he asked Snopp Dogg to "shake him up" after a thorough investigation on him. The actor was impressed by how the young lad took it. Foxx also boasted about his method, adding:
"They have to know that if something is going wrong that, hey, something might come to you. Daughters are special, man."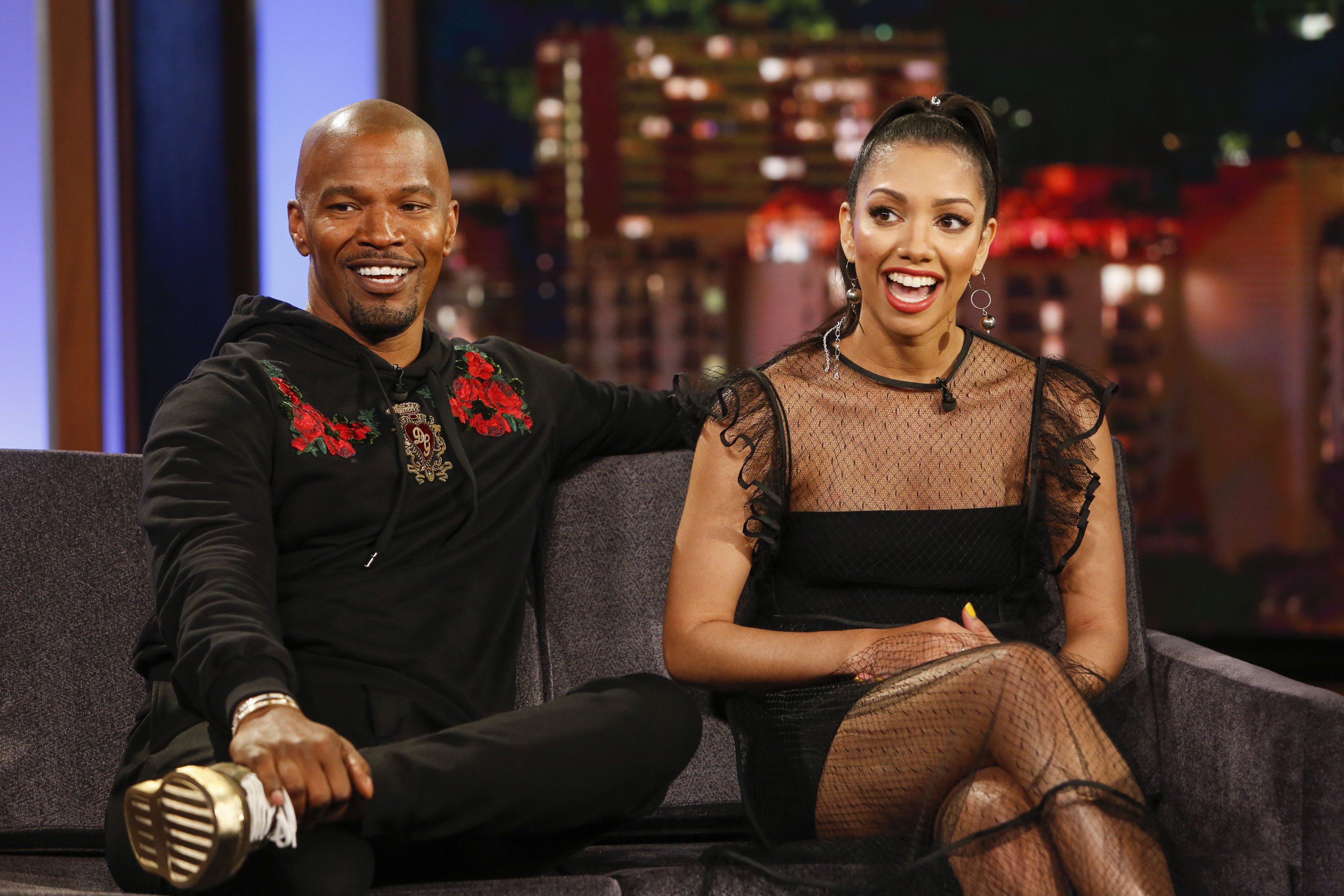 "Jimmy Kimmel Live: Game Night" special edition episode Guest starring Jamie and Corinne Foxx. | Source: Getty Images
WHO ARE JAMIE FOXX'S DAUGHTERS' MOMS?
Corinne and Annalise's mothers had a short-term relationship with the actor, and not much is known about them because Foxx protected their identities.
However, over the years, through Corinne's social media posts and the paparazzi, fans deduced that the women still have a friendly relationship with Jamie, with whom they co-parent.
Corinne's mother, Kline, is a busy bee, working in the US forces, and also has a great relationship with her daughter, while Grannis is a publicist.
Please fill in your e-mail so we can share with you our top stories!