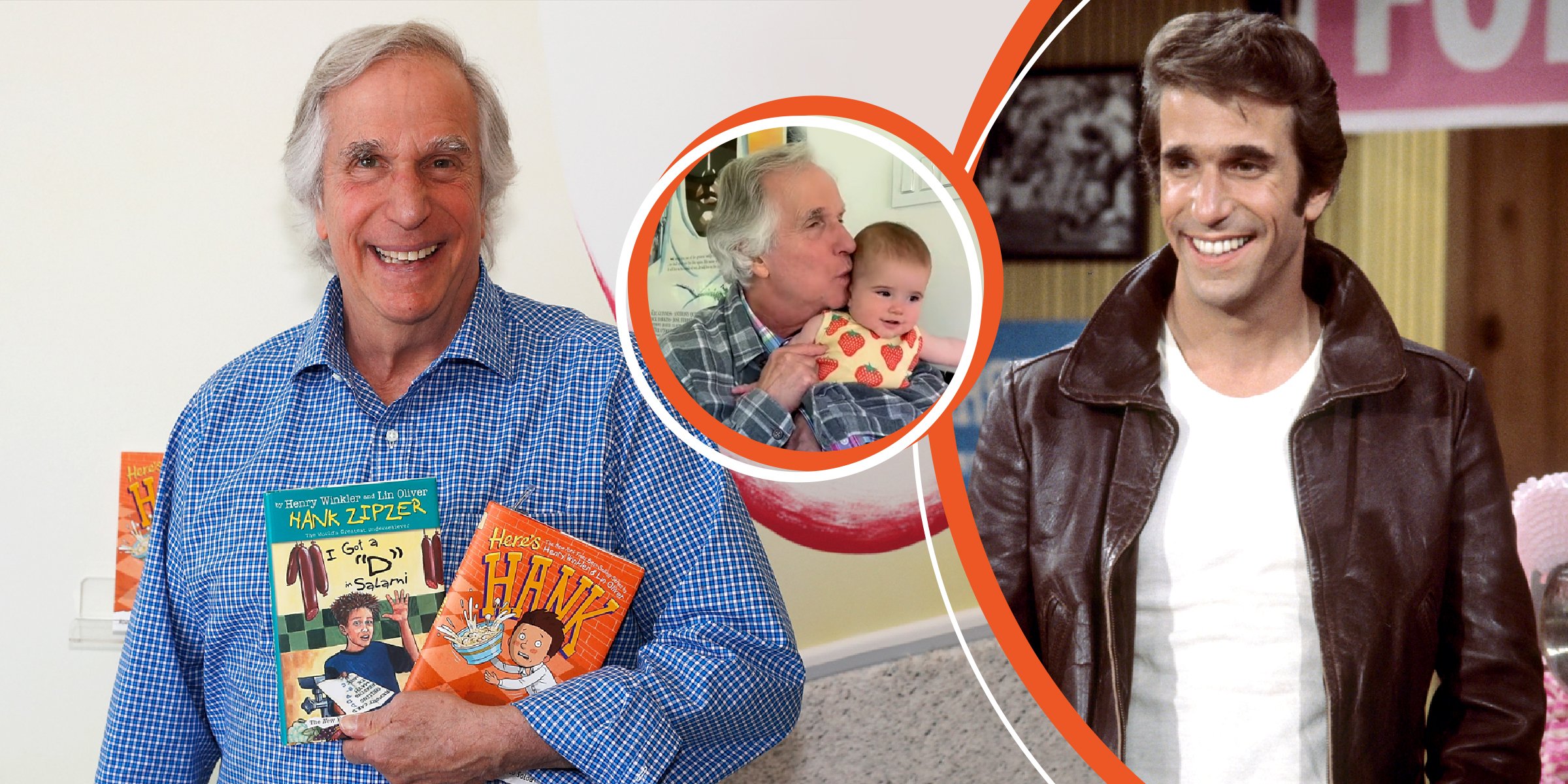 Getty Images - Tiktok.com/henry.winkler
Henry Winkler Could Not Read a Book till 31 Yet Wrote Children's Novels & Read to Grandkids despite Hardship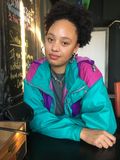 Henry Winkler's journey to success was not easy; it came with childhood trauma that affected the actor's confidence. Winkler struggled in school; for years, he thought he was not smart enough. But he turned those struggles into inspiration to help other children.
Henry Winkler is an accomplished actor, but his journey to success was filled with struggles that affected his self-esteem for many years.
Winkler had difficulties grasping content in school; he said he was "allergic to school" and did all he could to pass but failed.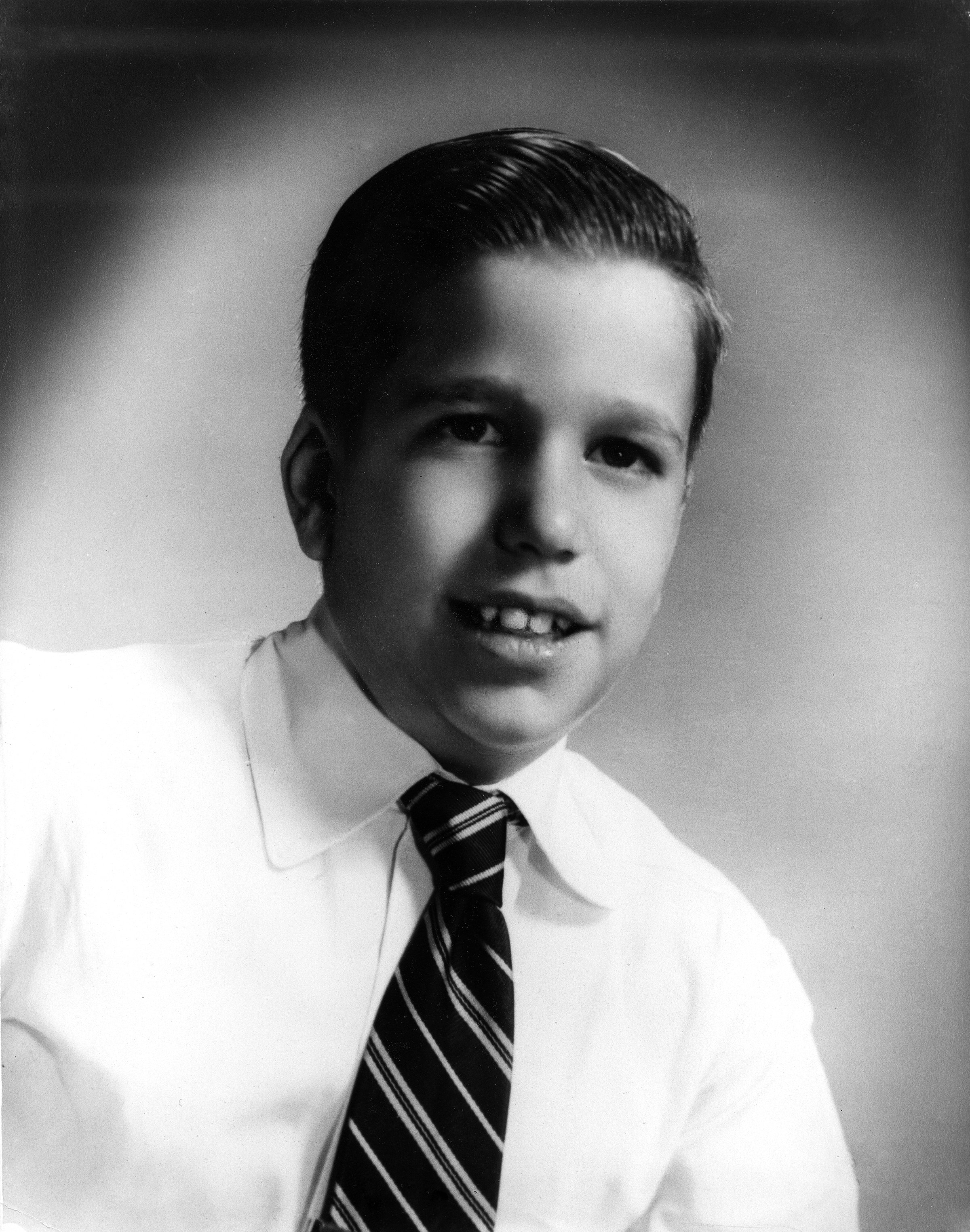 A childhood photograph of Henry Winkler | Source: Getty Images
The actor took geometry for four years and watched his classmates graduate before him. However, after attending summer school, Winkler was finally able to graduate.
Although Winkler did all he could to succeed in school, he did not have much support from his parents. The author said there were a lot of degrading comments from them that made him feel unworthy of an education.
He revealed his parents would call him names and blame his academic performance on laziness. Winkler spent most of his days sitting behind his desk and was not allowed to go out because his grades were too low. "I saw the moon from the window," the actor said.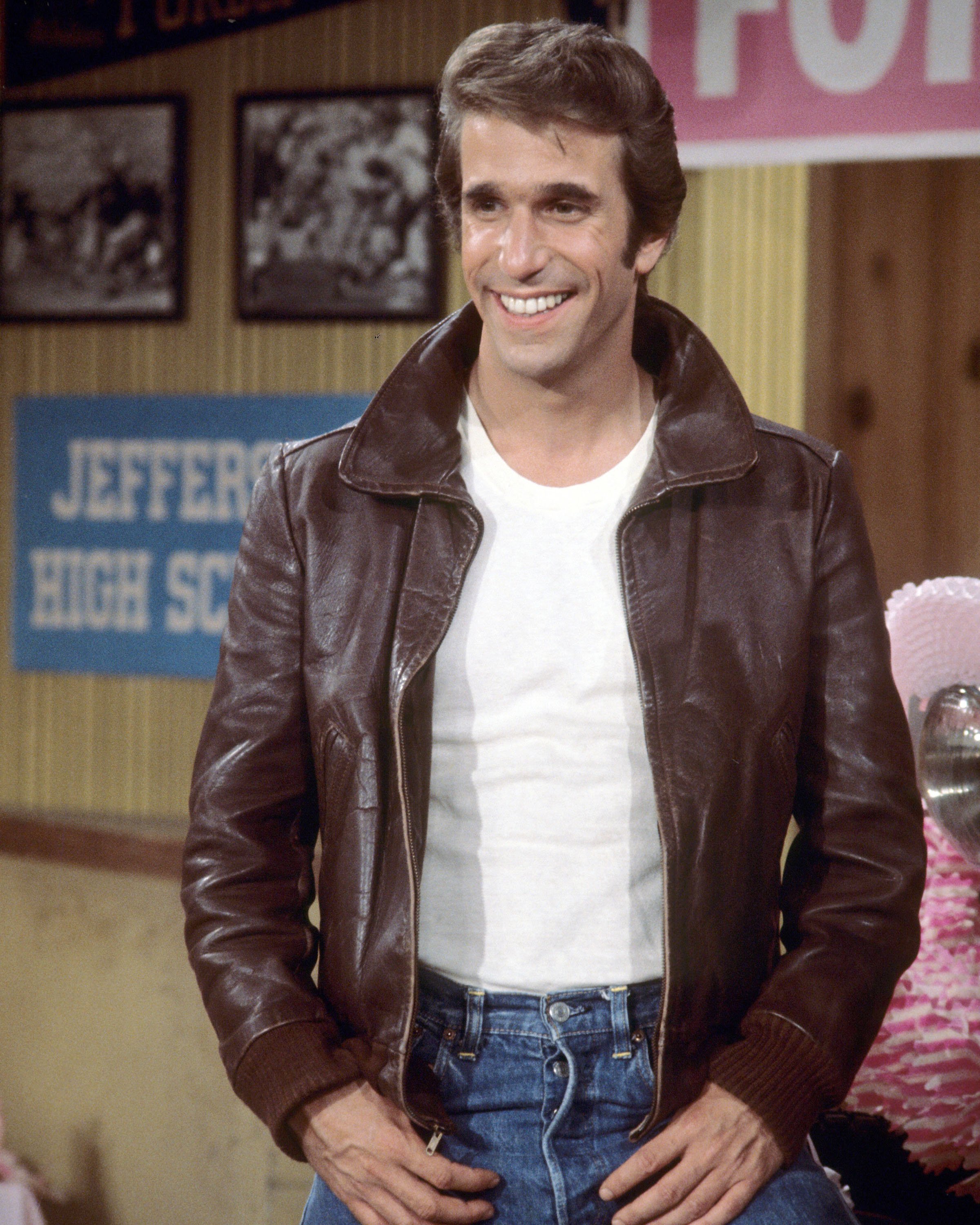 Henry Winkler on the set of "Happy Days" circa 1977 | Source: Getty Images
Unfortunately, the years of being called names affected Winkler's confidence for a long time. He carried his parent's hurtful words with him and constantly thought he was not worthy of success.
This problematic childhood experience inspired Winkler to become a different parent that was supportive of his kids and embraced their differences.
HENRY WINKLER DID NOT GIVE UP PROVING HIS PARENTS WRONG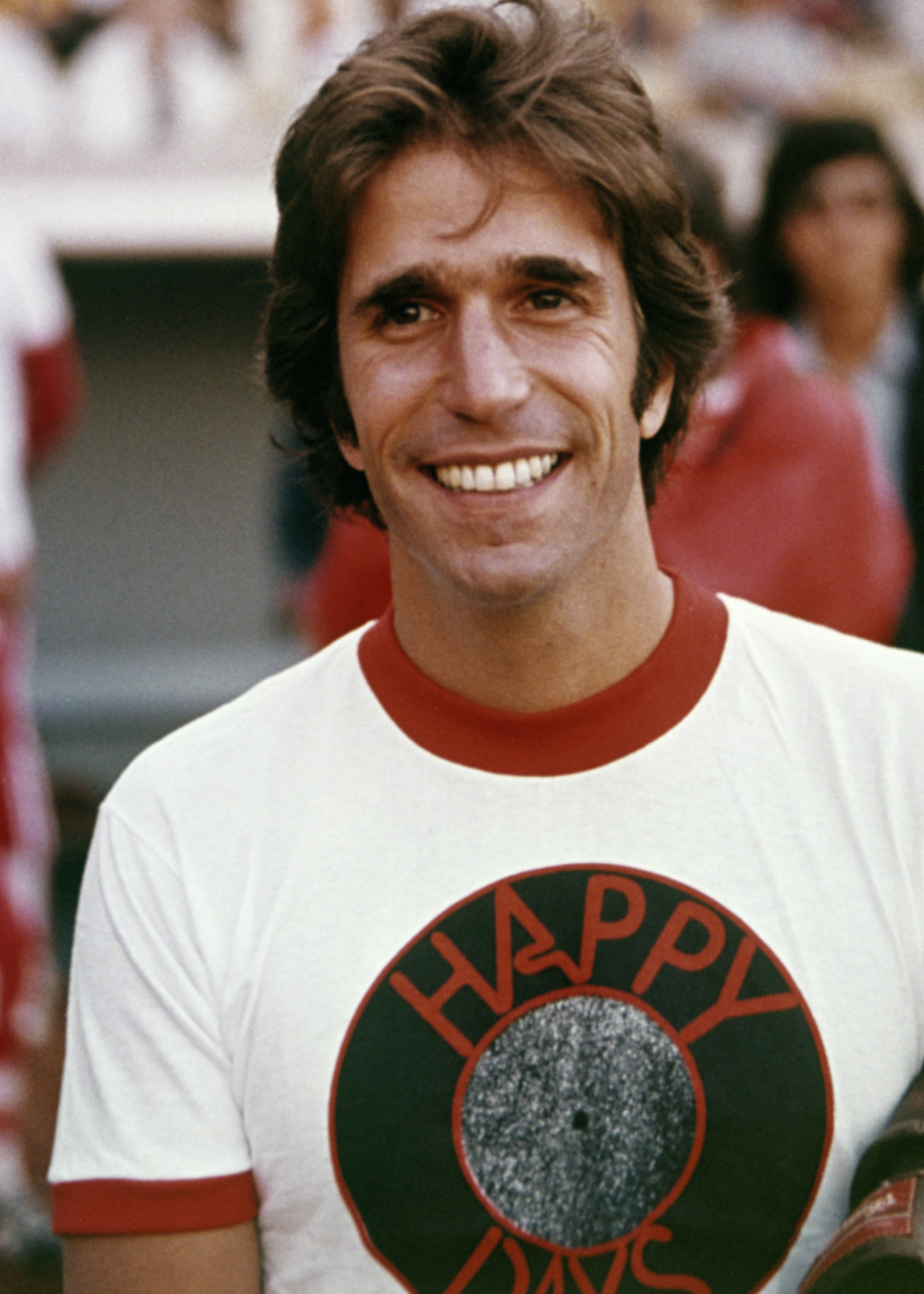 Henry Winkler circa 1975 | Source: Getty Images
Winkler is certainly a go-getter filled with the determination to succeed despite any criticism or challenges he may face. After a torturous high school experience, Winkler completed an MFA in drama from Yale University.
However, it was not easy to land an acting job since Winkler had difficulties reading scripts and remembering his lines. So he improvised by reading the script just enough to get the feel of the character and did his own thing.
Winkler said that sometimes he got hired and made people laugh. Humor was what Winkler used to disguise his reading problem when he auditioned for "Happy Days," which was the role that would eventually gain him fame.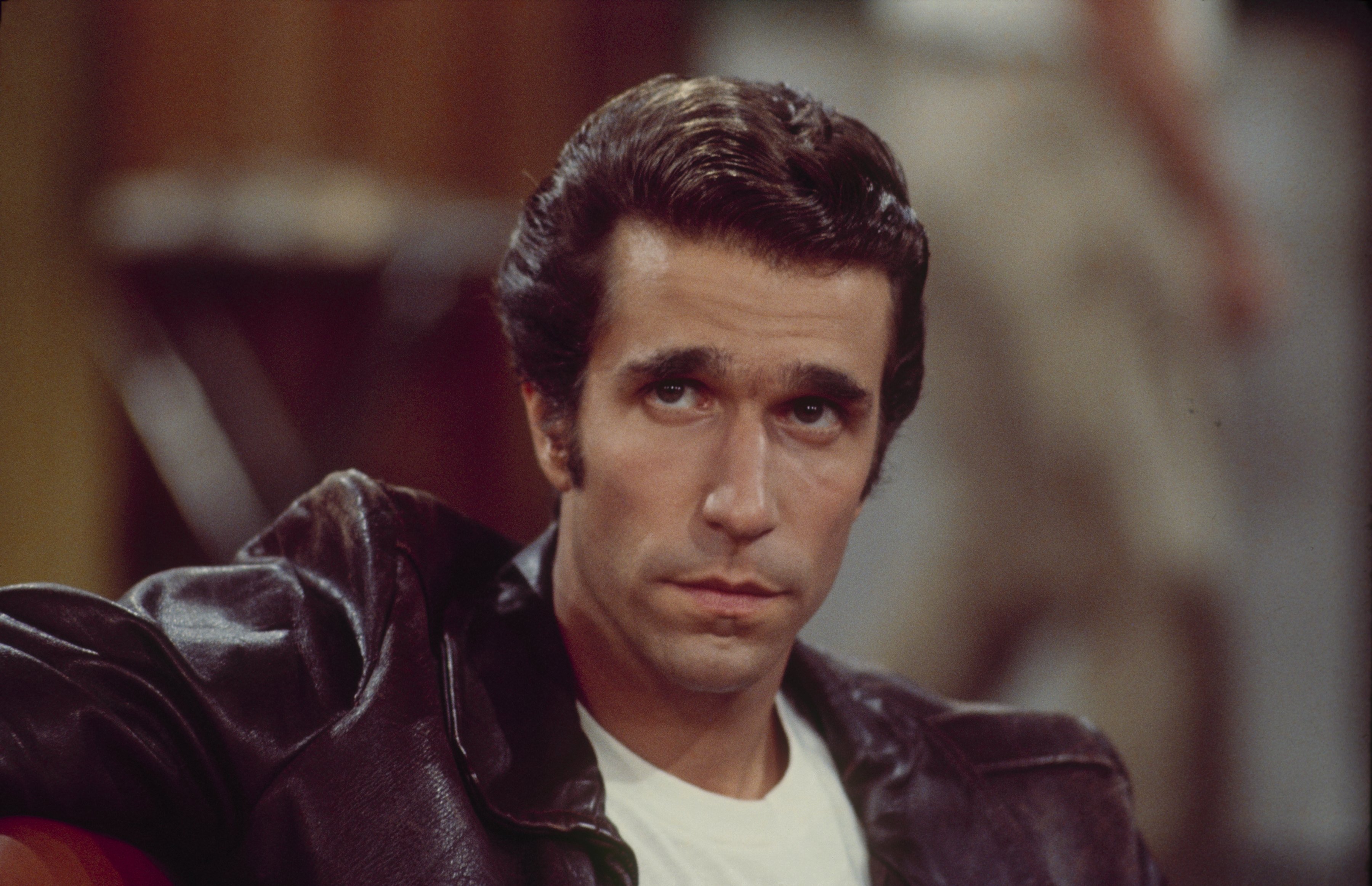 Henry Winkle as Fonzie in "Happy Days" in 1979 | Source: Getty Images
Winkler said he used his charisma to bring the character of "The Fonz" to life and landed his breakthrough acting job.
The struggles did not end there because the actor expressed how embarrassed he was to have table reads with his fellow cast mates since he could not read his lines. But again, he used his humor to skim through the script.
Winkler discovered the reason behind his learning difficulties when his stepson started having trouble in school. Unlike his parents, Winkler went to get him tested and found out he had dyslexia.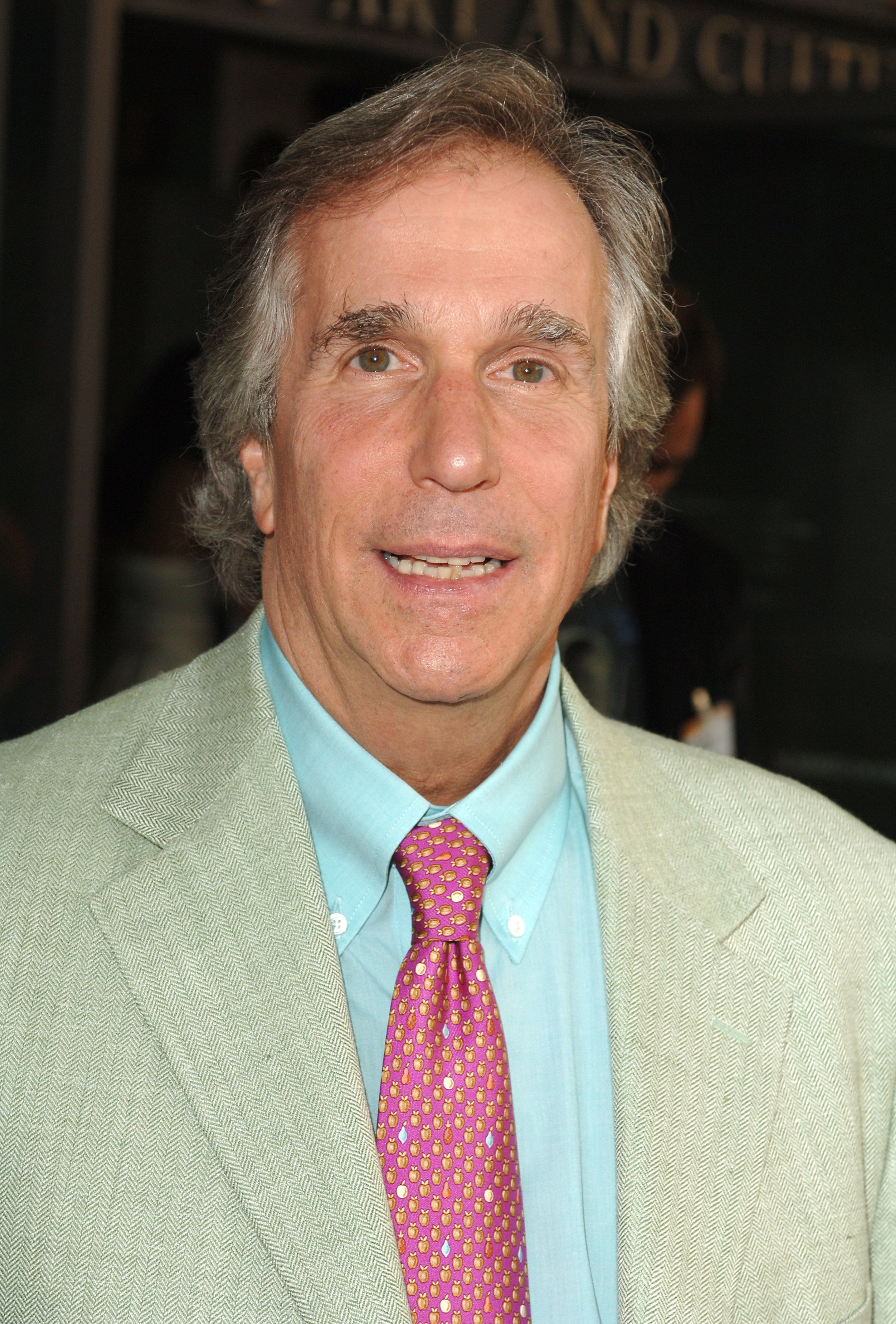 Henry Winkler in Westwood, California, in 2005 | Source: Getty Images
Winkler realized he had it, too, when the doctor mentioned the struggles of having dyslexia. At the age of 31, the actor learned that he was not those names his parents had called him. He wasn't lazy or not clever enough; he had a problem.
When asked how he felt after his diagnosis, Winkler said he had anger and resentment towards his parents. The tough childhood he had was not his fault, but he had "something with a name."
HENRY WINKLER AND STACY WEITZMAN'S LOVE STORY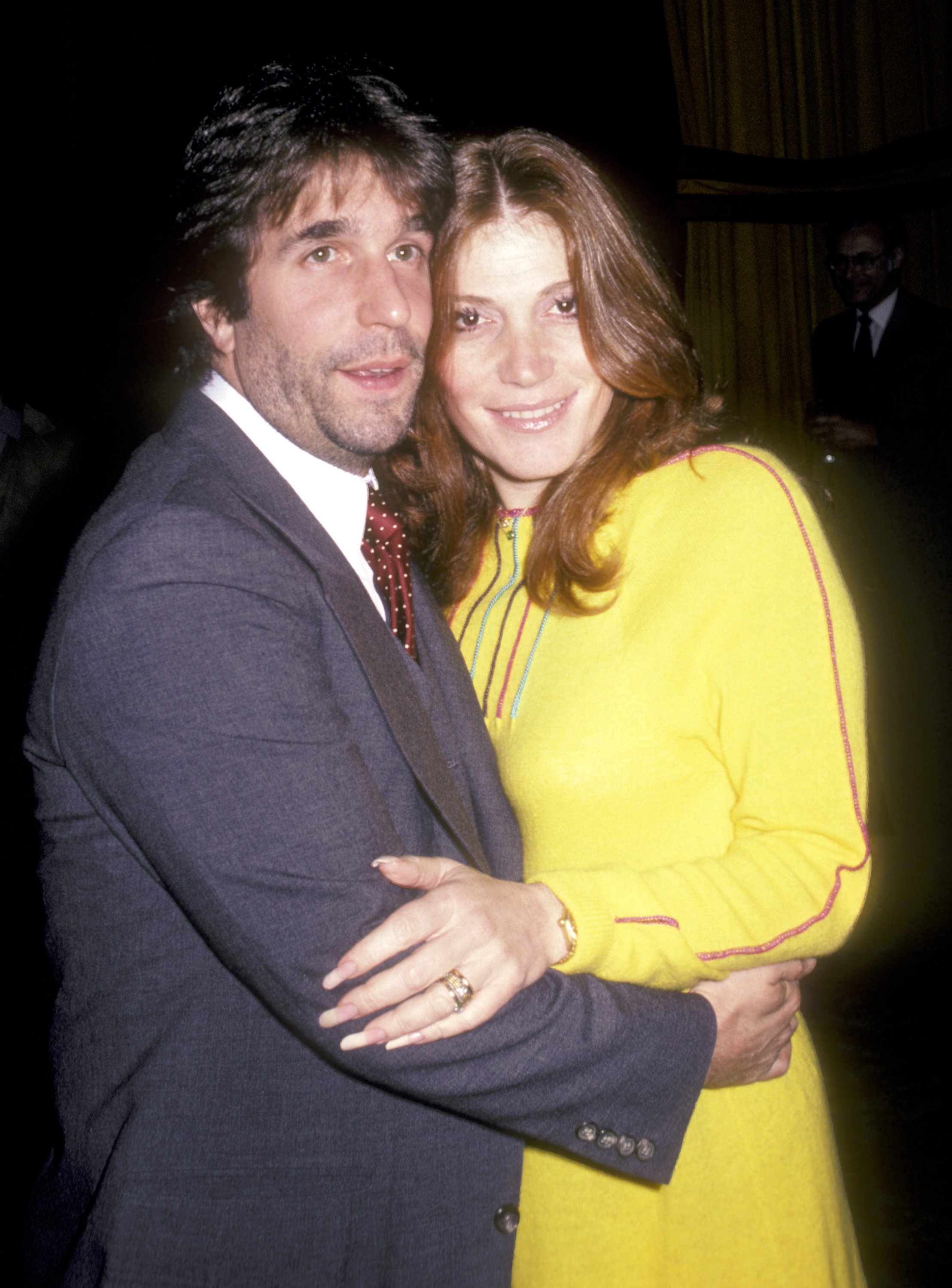 Henry Winkle with his wife Stacy Weitzman in Beverly Hills in 1981 | Source: Getty Images
Winkler still remembers the day he laid eyes on his wife, Stacy Weitzman, in 1976. He recalled the purple parachute pants she wore, her red hair, and how mesmerized he was by her beauty.
The actor asked her, "Would you like to go for a soda? I just have to make a quick stop to buy a wedding gift." To which Weitzman responded, "I am not a gift service!"
He was pitched the idea of writing children's books, but the actor did not think it would be possible because he did not feel he was good enough.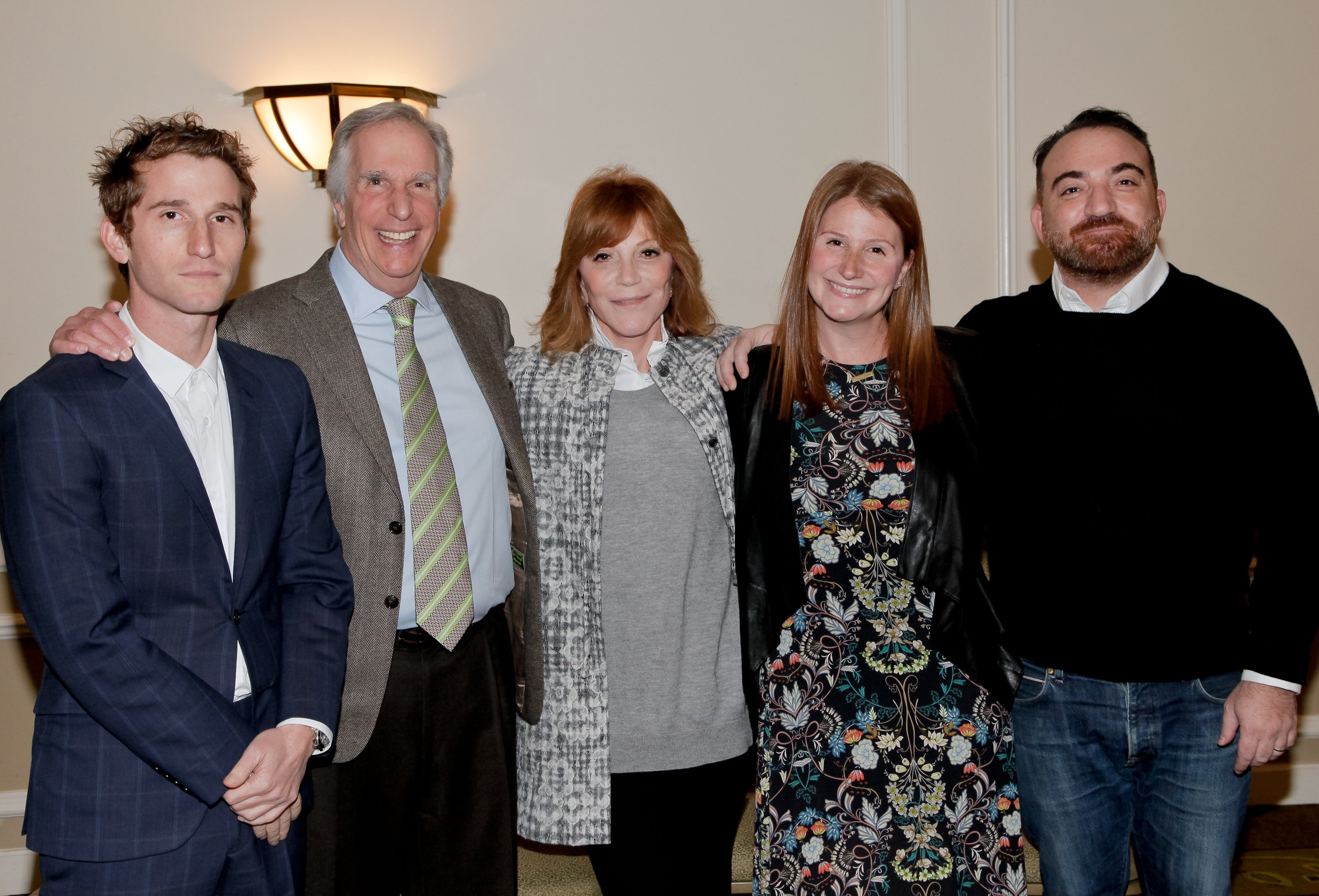 Henry Winkle, Stacy Weitzman and their children Zoe, Max and Jed in California in 2016 | Source: Getty Images
Eventually, Weitzman changed her mind, and the couple talked over ginger ales. Winkler said within ten minutes, he knew how strong she was.
Things moved very quickly; after four weeks of dating, Winkler and Weitzman started living together with her then four-year-old son Jed. The couple got married in 1978 and had two children, Zoe and Max.
HENRY WINKLER USED HIS STRUGGLES TO INSPIRE CHILDREN WITH DYSLEXIA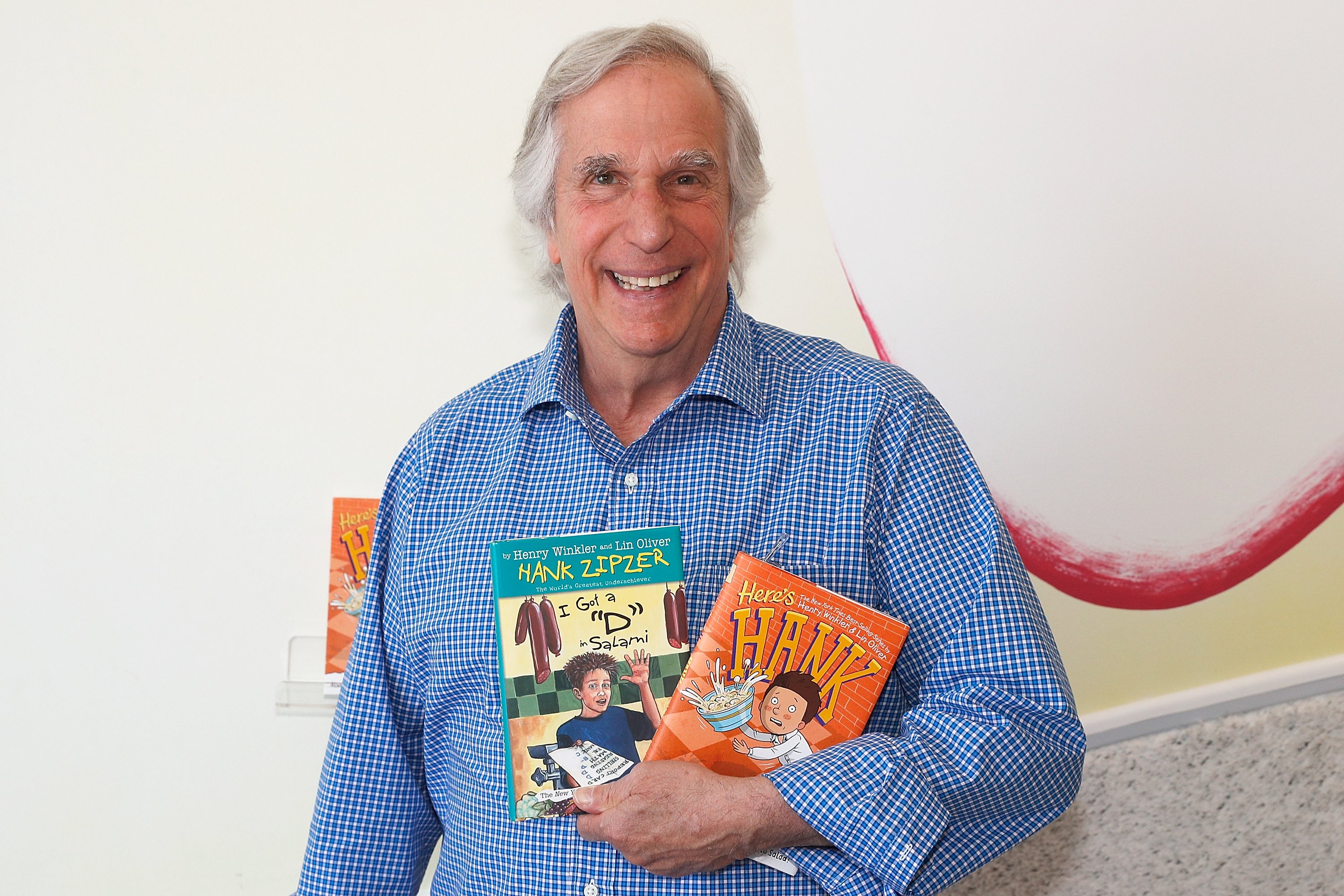 Henry Winkler at a book signing in California in 2017 | Source: Getty Images
The pain of finding out about a learning disability at 31 years old is not easy to overcome. The actor confessed that the self-doubt from his childhood does haunt him sometimes, but he reminds himself of how far he has come.
When Winkler became a grandfather, he was pitched the idea of writing children's books, but the actor did not think it would be possible because he did not feel he was good enough.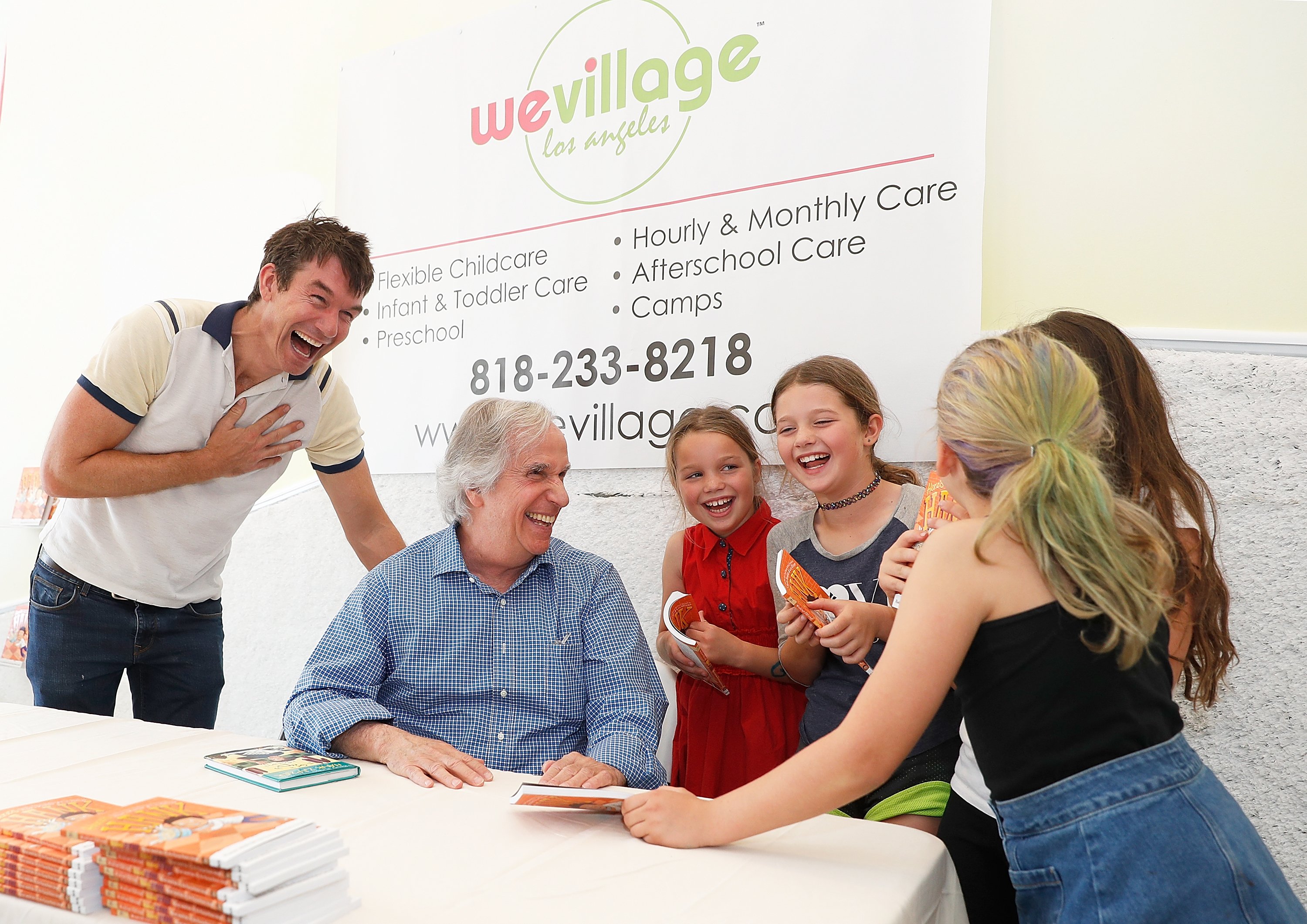 Henry Winkler with actor Jerry O'Connell and his daughters at Henry's book signing in California in 2017 | Source: Getty Images
After reading his first novel at 31, Winkler knew he could help children feeling ostracized because of the disability. The actor published a children's book, "Here's Hank," about an elementary school student with dyslexia.
Today Winkler's side job has blossomed, and he has more than 30 books published. His decision to write was inspired by the struggles he faced as a kid.
Winkler showed off his writing and reading skills in an interview with Entertainment Tonight. The actor read the book with a lot of charisma and highlighted its comedic elements. The interviewer even said the book sounded "fun."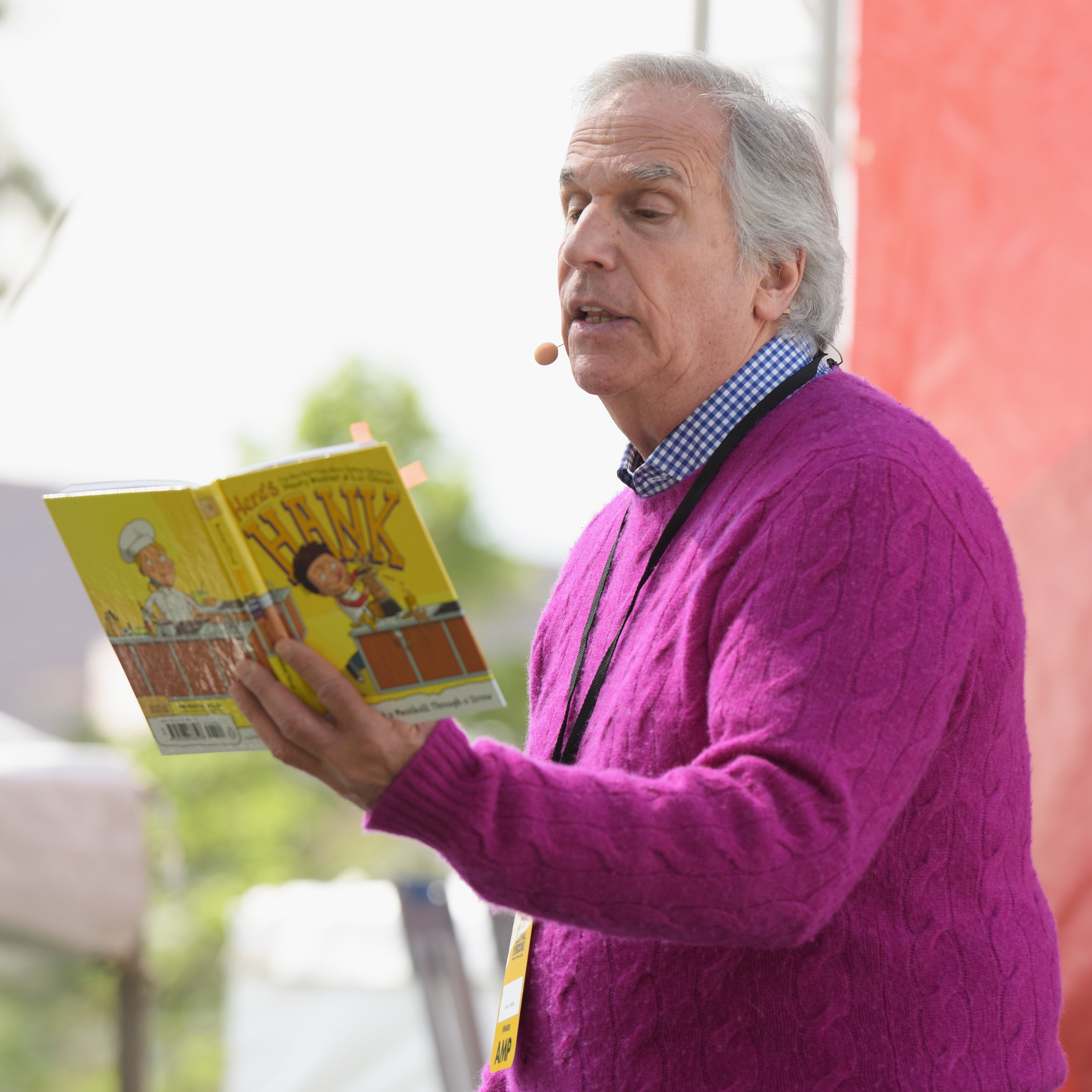 Henry Winkler reading at the Los Angeles Times Festival of Books in 2016 | Source: Getty Images
Life has not been easy for Winkler, but his resilience to make something out of himself and become a better person drove him in the right direction.
For all of his struggles and accomplishments, Winkler said, "Outside of my family, my proudest moment, no matter what I have achieved, are the books."
Winkler continues to inspire people with his story and continues to indulge in his love for writing. The author recently published a sci-fi novel filled with adventure and humor.
Please fill in your e-mail so we can share with you our top stories!