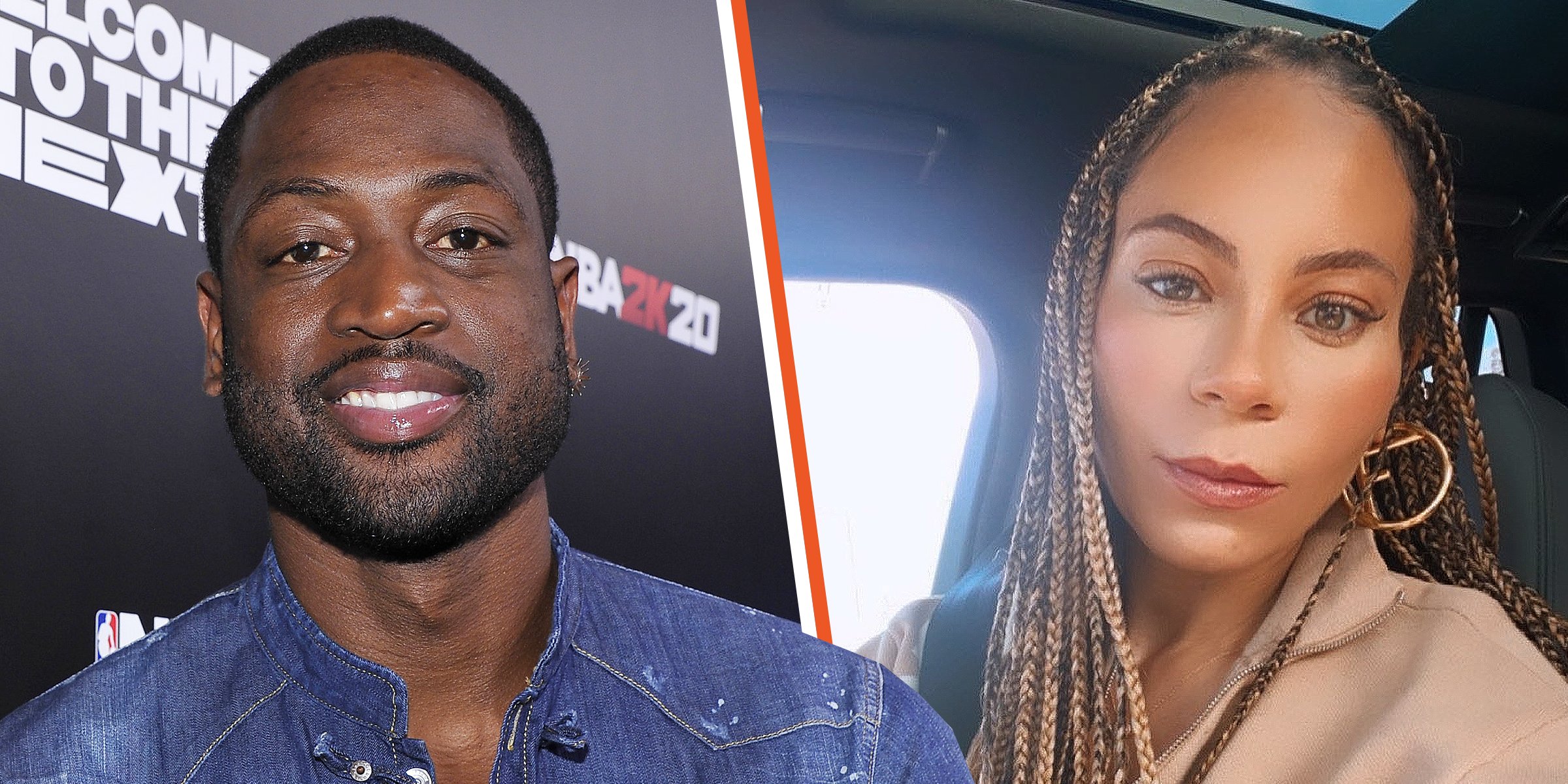 Getty Images | Instagram/aja_metoyer
Aja Metoyer – Story behind the Mother of Dwyane Wade's Youngest Son

Aja Metoyer is the mother of Dwyane Wade's son, Xavier, who they had while the NBA star and Gabrielle Union took a break from each other. Metoyer now stars in the reality series "Basketball Wives." Here's what we know about her.
Aja Metoyer became known for doing what she said was natural for women–giving birth. She was never in the public eye until a 2013 scandal broke involving her and NBA star Dwyane Wade expecting a child.
At that time, news about her having a child with Wade, who was on a break with his then-girlfriend Gabrielle Union, circulated and labeled Metoyer as a home wrecker.
Naturally, she became the center of controversy and dealt with backlash from the public. She has since defended herself and Wade from harsh comments.
WHO IS AJA METOYER?
Born in Los Angeles, California, in 1983, Metoyer's life after Wade became more known when she joined the reality television show "Basketball Wives." She also had two sisters on the series, Cristen and Melissa, with whom she had a falling out.
Aside from her son, Xavier Zechariah, with the Miami Heat star, she also shares two daughters with Damon Wayans Jr. Metoyer previously revealed that she and the actor were childhood friends.
Despite being a reality star, Metoyer likes her privacy and does not disclose much personal information beyond the show. However, she previously revealed how her family would best describe her. She said:
"My closest friends and family would describe me as a person with a big heart, caring, giving, but then I also have like a moody [expletive] side, and I can have a bit of a temper but doesn't everybody?"
Before joining the show, Metoyer had already become a mother of three, which she considered a full-time job. According to the reality star, being a mom is essential and requires 24-hour dedication because "if you get it wrong, they get it wrong. [...] One wrong move or one bad attitude, you can mess up your kids."
Metoyer's children are the center of her world, as visible on her Instagram page with many photos and videos of them. She also stresses the importance of family and having good times with her friends.
Beyond her work in "Basketball Wives" since 2017, Metoyer also sells health and wellness products through the Total Life Changes company.
AJA METOYER HAS TWO TEENAGE DAUGHTERS WITH DAMON WAYANS JR.
Aside from her son, Xavier Zechariah, with the Miami Heat star, she also shares two daughters with Damon Wayans Jr. Metoyer previously revealed that she and the actor were childhood friends. She said, as told by HITC:
"Damon was my first love. I've known him since I was 12. As a matter of fact, my brother and his sister got married and had a kid. We're family forever. We share a niece."
However, their relationship was not always pleasant. Previously, Wayans wanted primary custody of their kids because of their mother's "inability to prioritize their education." His girls were allegedly either absent or always late to class; if not had issues affecting their education.
He also claimed that Metoyer did not prioritize their children's needs and would deny him access to see them amidst arguments. Wayans was not always known as the father of Metoya's children, but when the news broke, his immediate concern was for his children. He said:
"My concern [is] my daughters and that they don't get hurt in any of this."
AJA METOYER TRIES TO KEEP HER SON, XAVIER WADE, AWAY FROM THE PUBLIC EYE
Metoyer welcomed her youngest son on November 10, 2013, at Cedars Sinai, Los Angeles. At that time, rumors that Wade was the father had already circulated and were confirmed a month later. "I had a time, a part in our break, in our pain and our hurt, a blessing came out of it in my life, having a son that was born healthily," he said.
Xavier grew up under the care of his mother, which meant that he only saw Wade sometimes. Admittedly, it was challenging for the NBA player, but he always ensured that his son felt comfortable and loved.
Some people did not understand their family dynamics, causing negative comments toward Wade. However, Metoyer came to defend her son's father when the occasion called for it. "He's actually a phenomenal father, and he has a really good relationship with my son," she said.
Although Metoyer posts photos of her family on social media, she tries to maintain their privacy. She doesn't talk much about him, nor does his father, maybe to protect him from harsh comments. So much so that sometimes people forget Wade has another son.
AJA METOYER DENIES BEING A "HOMEWRECKER"
Although her son was conceived during Wade's break from Union, Metoyer denies ever being a homewrecker. According to Metoyer, she has known the father of her son for some time and did not only enter Wade's life to break a relationship or have a child.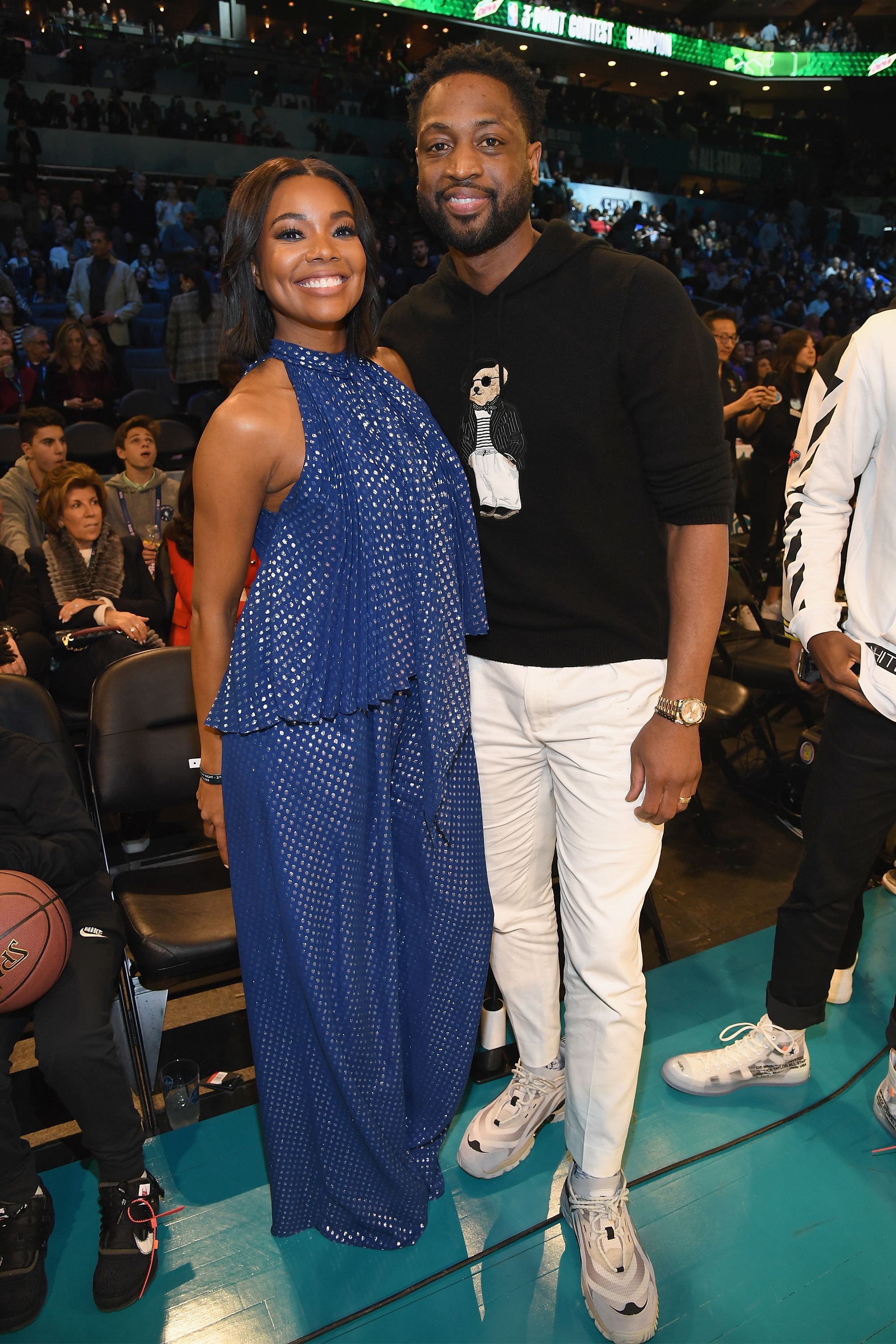 Gabrielle Union and Dwyane Wade during the 2019 State Farm All-Star Saturday Night at Spectrum Center on February 16, 2019, in Charlotte, North Carolina. | Source: Getty Images
Dwayne Wade is now happily married to Union while raising four children. He became a first-time father on February 4, 2002, when his then-wife, Siohvaughn Funches, gave birth to Zaire Blessing. In 2007, the pair welcomed another child, Zaya.
On November 7, 2018, Wade and Union welcomed their first child together, Kaavia James, born through a surrogate mother. Aside from his kids, Wade also has full custody of his nephew, Dadveon Morris, the son of his sister, Deanna Morris.
Please fill in your e-mail so we can share with you our top stories!