Dwyane Wade Has 4 Kids with 3 Different Women – Meet the NBA Star's Mini-Mes
As well as being a three-time NBA Champion, Dwyane Wade is a loving father to his four children from three different women. In addition, he has full custody of his nephew.
Wade's three championships with the Miami Heat placed him in the elite group of basketball players. The NBA star may have finished his career two years ago, but he maintains his greatness off the court.
Wade has been a devoted father to his four children as well as his nephew. Learn more about his mini-mes, who always make Wade feel like a winner when he wakes up in the morning.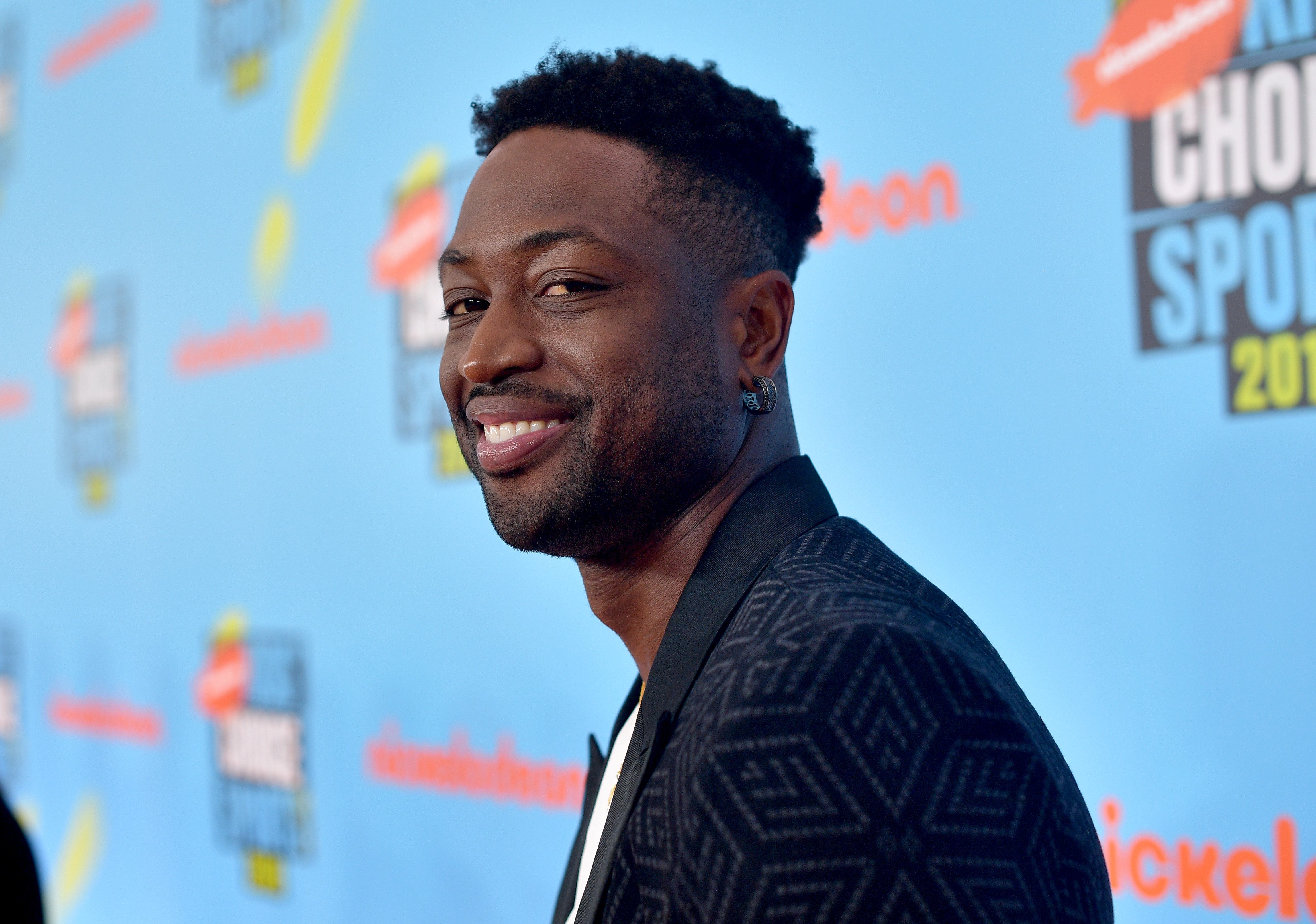 ZAIRE WADE
On February 4, 2002, Wade and his first wife, Siohvaughn Funches, welcomed their child, son Zaire Blessing Dwyane Wade. With a height of 6'3, Zaire aims to follow in the footsteps of his father.
Zaire notified the public last year that he would be taking his postgraduate year at Brewster Academy, a boarding school located in New Hampshire, instead of playing college basketball in 2020-21.
247Sports ranked Zaire 197th overall in the 2020 class, and he reportedly received offers from Rhode Island, Toledo, and DePaul. In high school, Zaire played basketball at Sierra Canyon in California.
In the end, Zaire did not make the team, which his father criticized. In a March 2020 episode of Inside the NBA, Wade said Zaire would not play and did not want to dispute the coach's decisions.
ZAYA WADE
The second child of Wade and Funches, Zaya Wade, was born on May 29, 2007. ZAYA, a boy-at-birth, received national attention during the 2019 Miami Pride Parade alongside her stepmother and siblings. 
During an appearance on "The Ellen DeGeneres Show" in February 2020, Wade confirmed that Zaya identifies as a female and uses the pronouns she/her. The former basketball player explained:
"We are proud parents of a child in the LGBTQ+ community. We're proud allies, as well."
Wade discussed the importance of their role as parents, including the responsibility of listening and providing information and feedback as they can. This fact does not change due to sexuality, he noted.
The announcement of Zaya's coming-out was met with love and support from his family and friends. Zaire wrote on social media that he would lay his life down to ensure that she is at peace and happy on this earth.
XAVIER WADE
Xavier Zechariah Wade was born on November 10, 2013, to Wade and Aja Metoyer. As a result of his break from Gabrielle Union in 2013, Metoyer found herself pregnant with the NBA star's child.
During their relationship, they have gained valuable knowledge about living and loving together.
In his documentary, "D. Wade: Life Unexpected," Wade shared that telling Union that he has a child with someone else was the most challenging situation he ever had to deal with. He said he could not sleep.
As soon as Wade told Union the news, he asked her to marry him. It is clear that Union was willing to handle the task since she said yes. The couple exchanged their wedding vows in August 2014.
KAAVIA WADE
Kaavia James Union Wade, born November 7, 2018, is Wade's youngest child. She is also the first child born to him and Union, who introduced the new member to the family on her social media pages.
The unfortunate infertility issues caused Kaavia to be born via surrogate. In her book, "We're Going to Need More Wine," Union wrote that she had been trying to conceive for three years with no success.
"I've either been about to go into an IVF cycle, in the middle of an IVF cycle, or coming out of an IVF cycle," said Union, who launched her career in the 1990s, starring in television sitcoms.
Since Kaavia came on the scene, Wade and Union have launched the Shady Baby clothing line. And in 2021, the couple released the book "Shady Baby." It later became a New York Times bestseller.
DAHVEON MORRIS
In 2011, Wade was granted full custody of his nephew, Dahveon. Even though his sister, Deanna Morris, is the legal parent of her son, who was born on September 17, 2001, Wade looks after Dahveon.
Wade expressed concerns that Dahveon would be left out of his environment, so he talked to his sister, informing her that Dahveon would do better in his environment. Her agreement was a relief.
PARENTING FEARS
Upon Zaire's 18th birthday in February 2020, Wade spoke about how scary it can be to be a father. He stated in an interview that he fears making a mistake and doesn't want anything bad to happen to them.
Wade and his wife, Gabrielle Union, dated for more than a decade and married for more than six years. During their relationship, they have gained valuable knowledge about living and loving together.
Meanwhile, back in November, Wade celebrated Xavier's seventh birthday with Metoyer. There was a Fortnite party with family and friends present for him. Wade has attended several Xavier's birthday parties previously.
Wade was awarded full custody of the two children he shared with Funches, Zaire, and Zaya. According to a photo Funches posted on social media, she reunited with her children for Christmas in December.