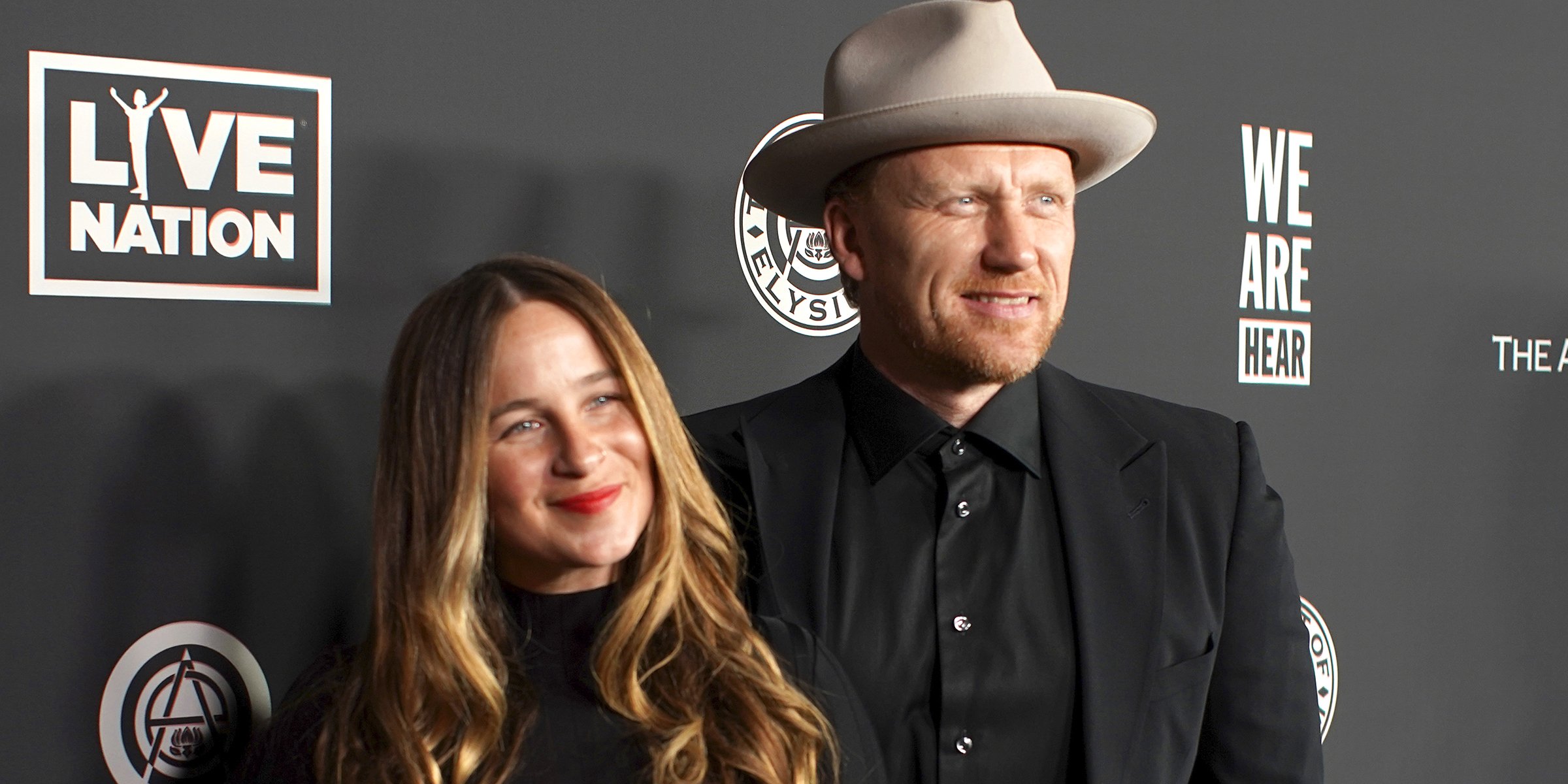 Getty Images
Who Is Arielle Goldrath? Kevin McKidd & His Wife Still Have 'the Highest Love' for Each Other after Their Split

Kevin McKidd and Arielle Goldrath split, but their relationship appears to remain stable as they move forward with the next chapter of their lives. Read more about his ex-wife Goldrath and her relationship with the "Grey's Anatomy" star.
Kevin McKidd is widely known for his character Doctor Owen Hunt on the popular television series "Grey's Anatomy," who has appeared in 320 episodes since 2008. He has also directed some of these medical drama episodes. True to its dramatic form, his character was involved in many romantic relationships.
In Season seven, he married fellow Doctor Cristina Yang, but they later split up. Following this, Doctor Hunt married Doctor Amelia Shepherd in Season 11, but they eventually divorced after facing unsolvable differences over having children. Then, his character fell in love with his best friend, Doctor Teddy Altman, who he married.
However, while "Grey's Anatomy" dishes out all the drama, his offscreen love life also interests everyone. It turned out that the actor married Arielle Goldrath in 2018. Sadly, this real-life relationship also ended in divorce, and although McKidd is entirely private, he chose to announce this split on his Instagram page in July 2022, where he wrote:
"Arielle is an incredible mother to Aiden and Nava. She's one of the wisest, most intelligent, and loving people I've ever known. We continue to have the highest love and respect for each other."
He spoke about how, although challenging, they have chosen to redefine their love and lives for one another. He also asked his fans to wish him luck and Goldrath on their new journey together as best friends and co-parents.
WHO IS ARIELLE GOLDRATH, KEVIN MCKIDD'S EX-WIFE?
When Goldrath did marry McKidd, they both tried to keep the ceremony secret, but it no doubt came to light. The two exchanged vows in Casamigos Ranch in Malibu, California, with McKidd wearing a stunning lace grown with loose sleeves. Her then-future husband donned a traditional green kilt in honor of his native Scotland.
You May Also Like: Real-life Partners of Grey's Anatomy Cast
While the two were meant to be an under-the-radar couple, they spent time showing off their relationship with the world on Instagram. In one post shared by the Grey's Anatomy star, they were dressed in brown jackets with black caps. He wrote in the caption:
"Bonnie and Clyde."
In another, they are in what appear to be cowboy outfits, wishing everyone a Happy New Year. Goldrath has a huge smile while her husband looks down at her lovingly.
DO KEVIN MCKIDD AND ARIELLE GOLDRATH HAVE KIDS?
On May 13, 2018, the couple welcomed their first baby, a boy named Kevin McKidd. The actor took a black and white picture of the mother and child sleeping together, which he shared on Instagram, typing:
"On this beautiful Mother's Day evening... Welcome- little Aiden to our family and to the World! Arielle, you're the most amazing mother, and I love you both so much ! #happymothersday #forever #weeAiden #Arielle #newlife."
The pair also welcomed their little girl Nava James in July 2019. These are not McKidd's first children, as he shares two teenagers with his first ex-wife while.
Once again, the besotted dad took to Instagram, where he spoke about how blessed he felt to have all his children. The father of four had expressed that he is much calmer with Nava compared to when he first became a dad, stating:
"I am more relaxed now than I was during my first marriage with my other children. I appreciate the process more. It was stressful for me then."
Besotted with his kids, McKidd continues to share their Instagram photos. On July 17, 2020, he posted a beautiful picture of them, a growing Kevin with his hands up in glee and wearing big cowboy boots while his baby daughter crawled in the background. The post read: "Friday cuteness alert! Walking in his papa's cowboy boots ;) I can't with these two..."
WHO IS KEVIN MCKIDD'S OTHER EX-WIFE?
Kevin McKidd was married to Jane Parker for 17 years but went their separate ways, finalizing their divorce on December 22, 2017. They agreed on shared custody of the children.
Beyond that, McKidd was court-ordered to pay her a monthly spousal support sum of $65,096, among other incurring costs. They both got to keep a house, with Parker taking home the 2014 Chevy Volt.
While these two had a primarily amicable divorce, many are incredibly messy such as Coleman Laffoon and Anne Heche, who battled over custody for ages. The two initially got engaged in 2001 but divorced in 2007.
Laffoon alleged that Heche could not look after their son and filed for primary custody. He pushed for mortgage funds, spousal support, and cash assistance. Heche's party denied any claims that she was an unfit mother.
Sadly, she recently passed away in a car accident. Laffoon chose not to comment initially but then took to Instagram to share a reel in her honor.
Please fill in your e-mail so we can share with you our top stories!