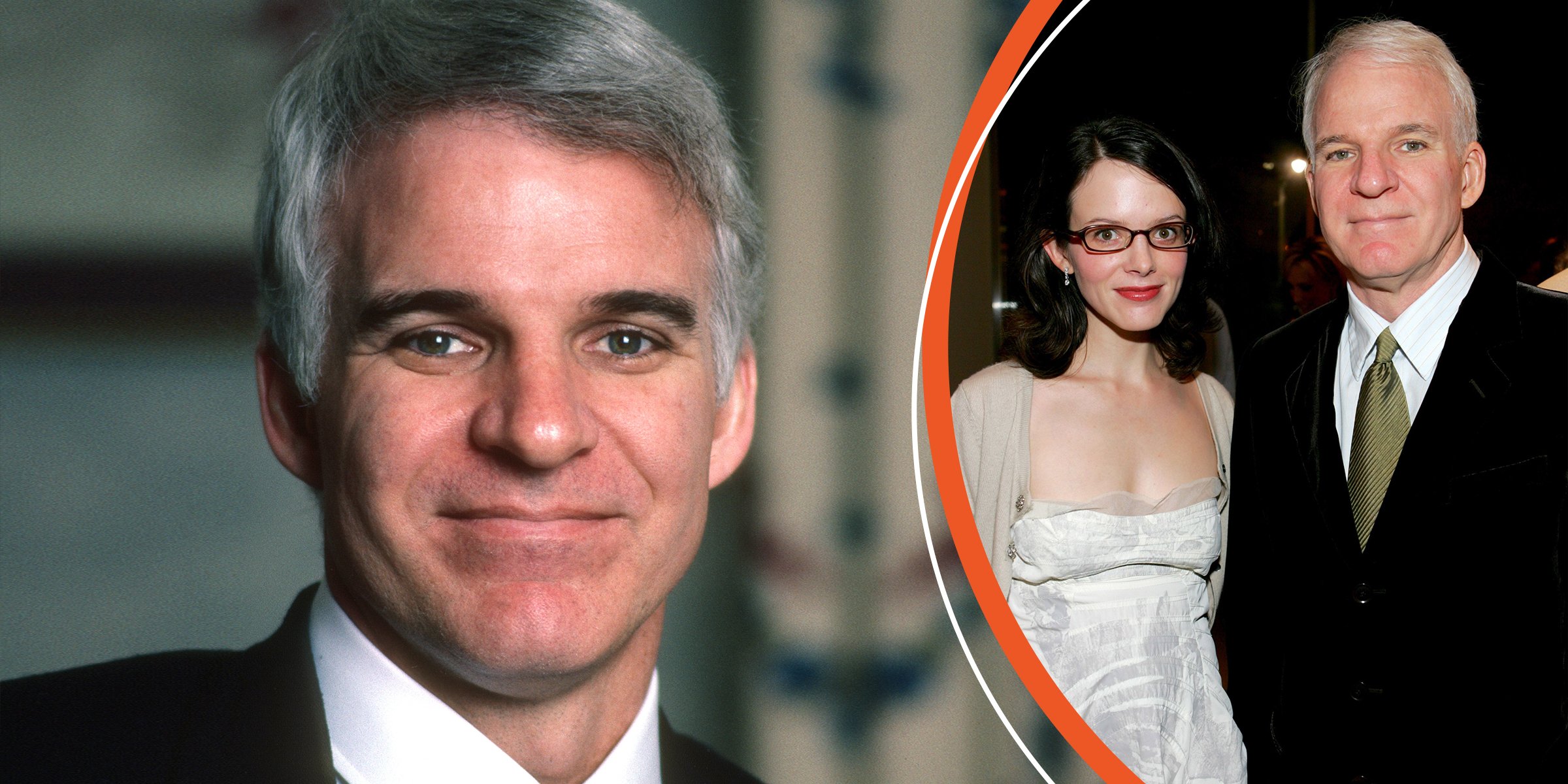 Getty Images
Steve Martin Found 'Real Happiness' at 61 with 26-Years-Younger Wife — He Kept Birth of Their Child Secret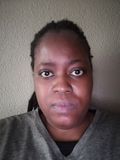 Steve Martin was over 60 when he finally found someone who made him truly happy; she was almost three decades younger than him. Besides marrying again, the actor got something he never thought possible for him when he was younger.
Before Steve Martin found someone he believed would be his happily ever after, he had a failed marriage. In 1984, the actor met Victoria Tennant when they appeared alongside each other in the movie "All of Me."
The couple tied the knot in 1986, and in 1991 they appeared together again in a movie. Steve and Victoria had acting roles in "L.A. Story," a film written by the former.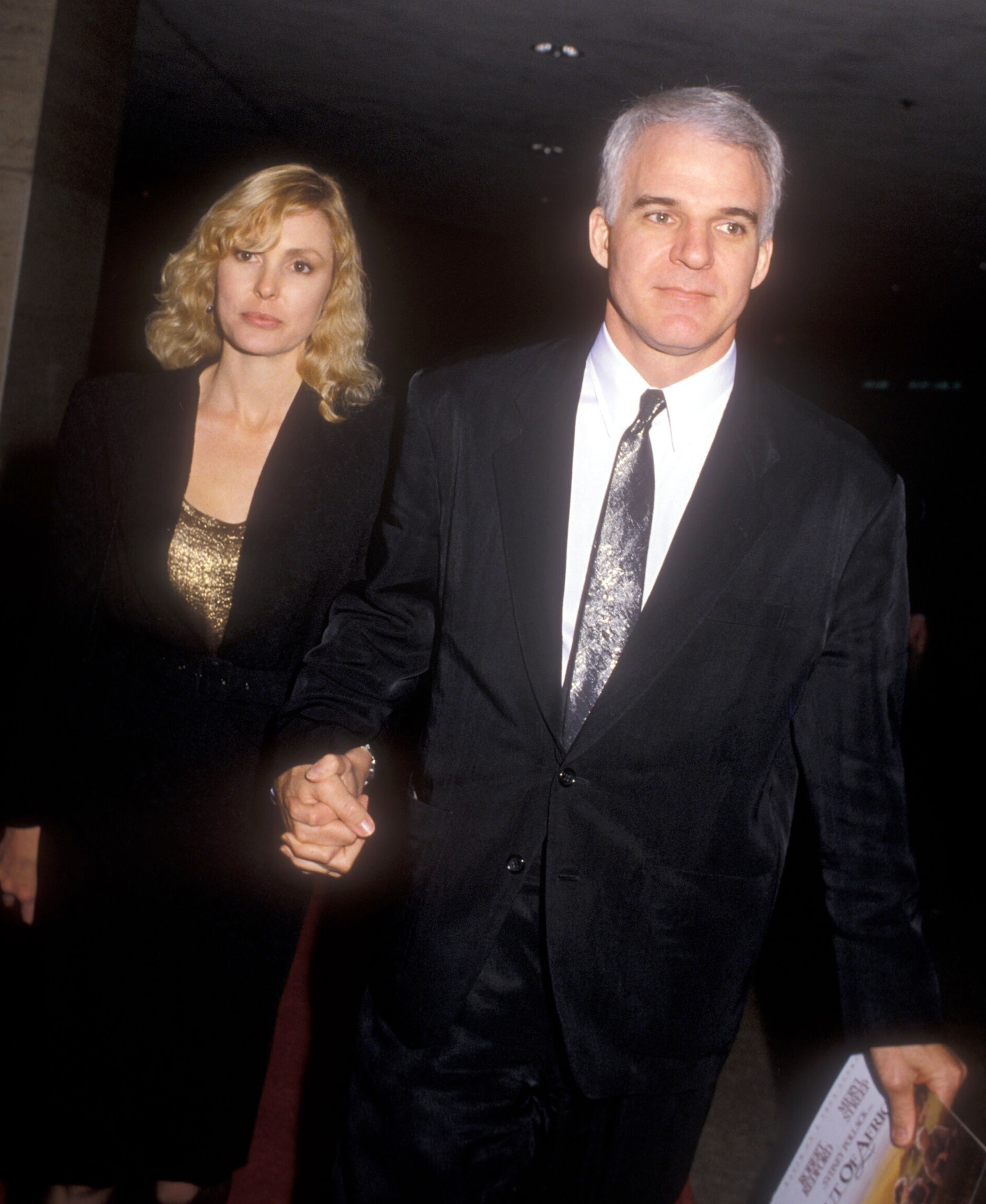 Victoria Tennant and Steve Martin during "Out Of Africa" Los Angeles premiere in Century City, California, on December 10, 1985 | Source: Getty Images
Speaking to The Morning Call in February 1991, Victoria, an English actress, recalled how no one in England knew who Steve was when they were working on "All of Me." At the time, the actor hadn't found fame.
When the actress told her mother she had a boyfriend; the parent asked who he was. However, when Victoria confessed she was dating a fellow actor, she named him and said they were working on a movie together.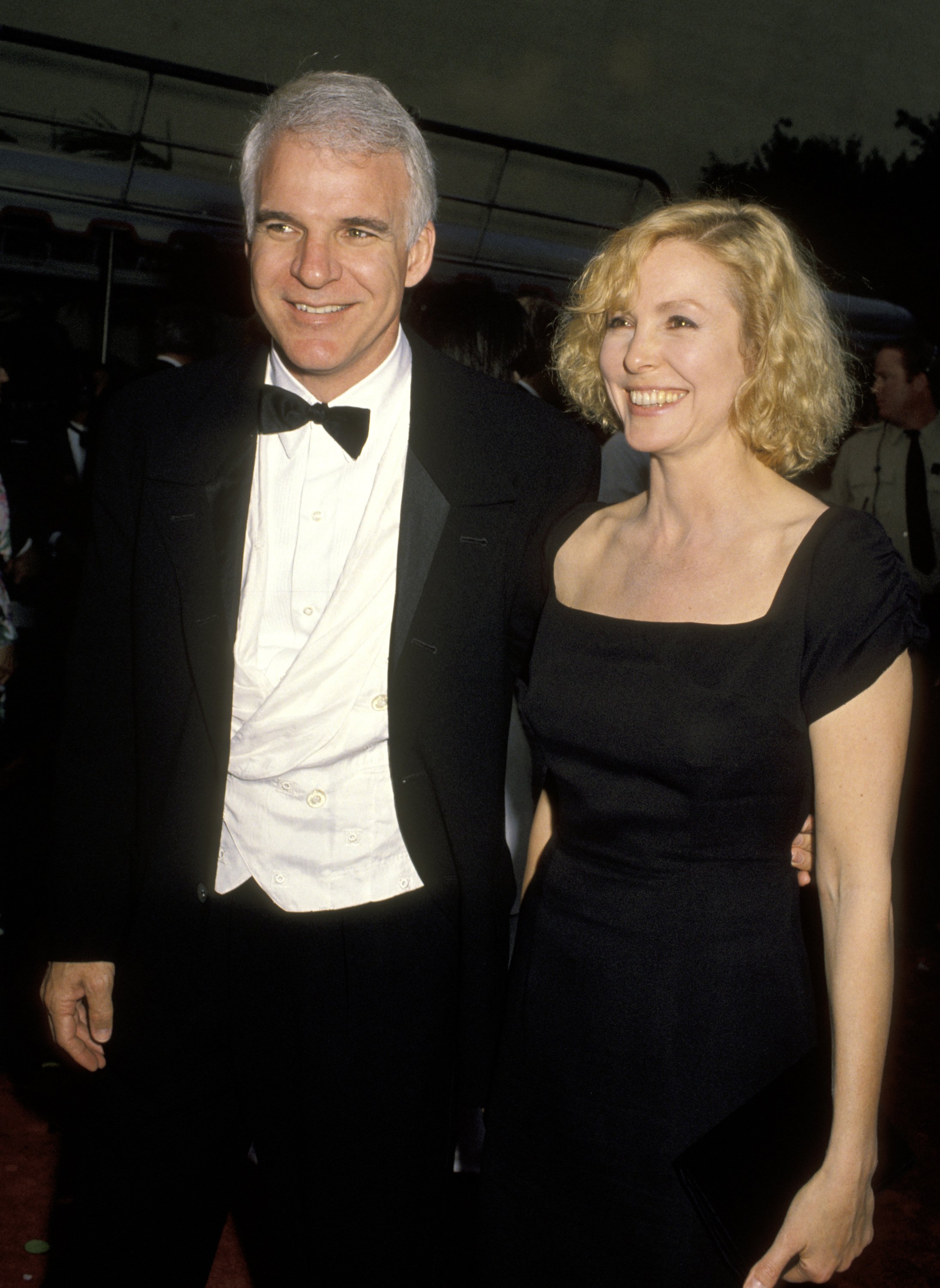 Steve Martin and Victoria Tennant during "Celebration of Tradition," A Gala Event Gathering Warner Bros. Stars - on June 2, 1990, in Burbank, California | Source: Getty Images
Victoria's mother was disappointed that she saw an actor, but the actress defended Steve, saying he was "better than most." During a Los Angeles Times interview that occurred the same time as Victoria's one, Steve gave his take on their relationship.
He confessed that he'd always "felt guilty" in his relationships. The star always felt like he was making his partners unhappy or was a bad boyfriend until he met Victoria and thought:
"'Oh.' I knew, then, it wasn't me."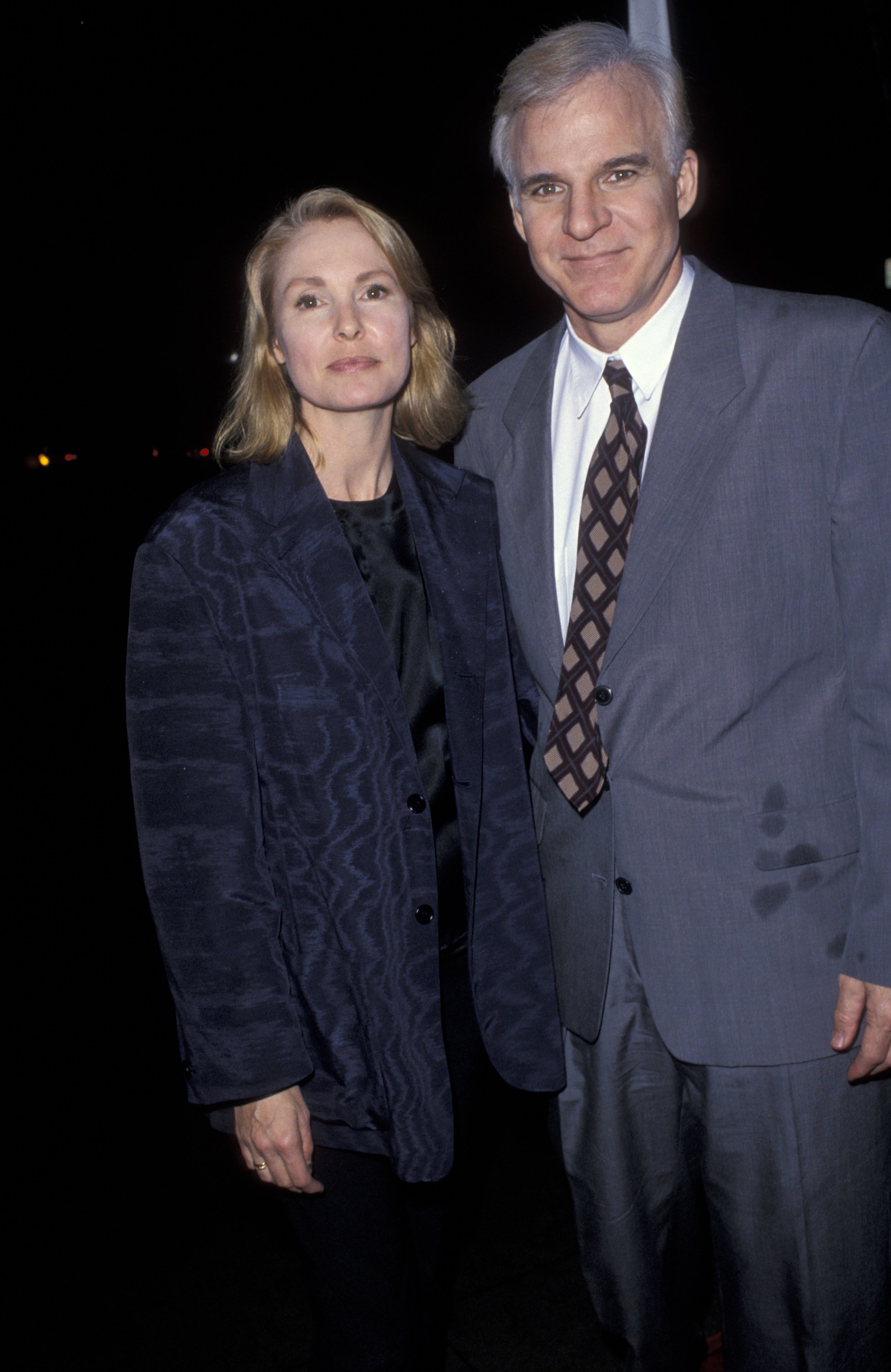 Victoria Tennant and Steve Martin during the Beverly Hills screening of "Leap of Faith" on December 17, 1992, in Beverly Hills, California | Source: Getty Images
The "Father of the Bride" star and Victoria stayed married for eight years until it ended in divorce in 1994. During their marriage, the couple never welcomed any children, and Steve had to wait a long time before finding love again.
However, the wait proved worth it because the star managed to find the right "one" for him this time. In that relationship, Steve also got to play a role he never imagined was possible for him.
FINDING LOVE AT 61 WITH A WIFE 26 YEARS HIS JUNIOR
In the mid-2000s, Steve met a fact checker, Anne Stringfield, at The New Yorker who was supposed to check one of his comedy pieces. The comedian recalled how they always communicated before meeting face to face, stating:
"We talked on the phone for a year before we even met."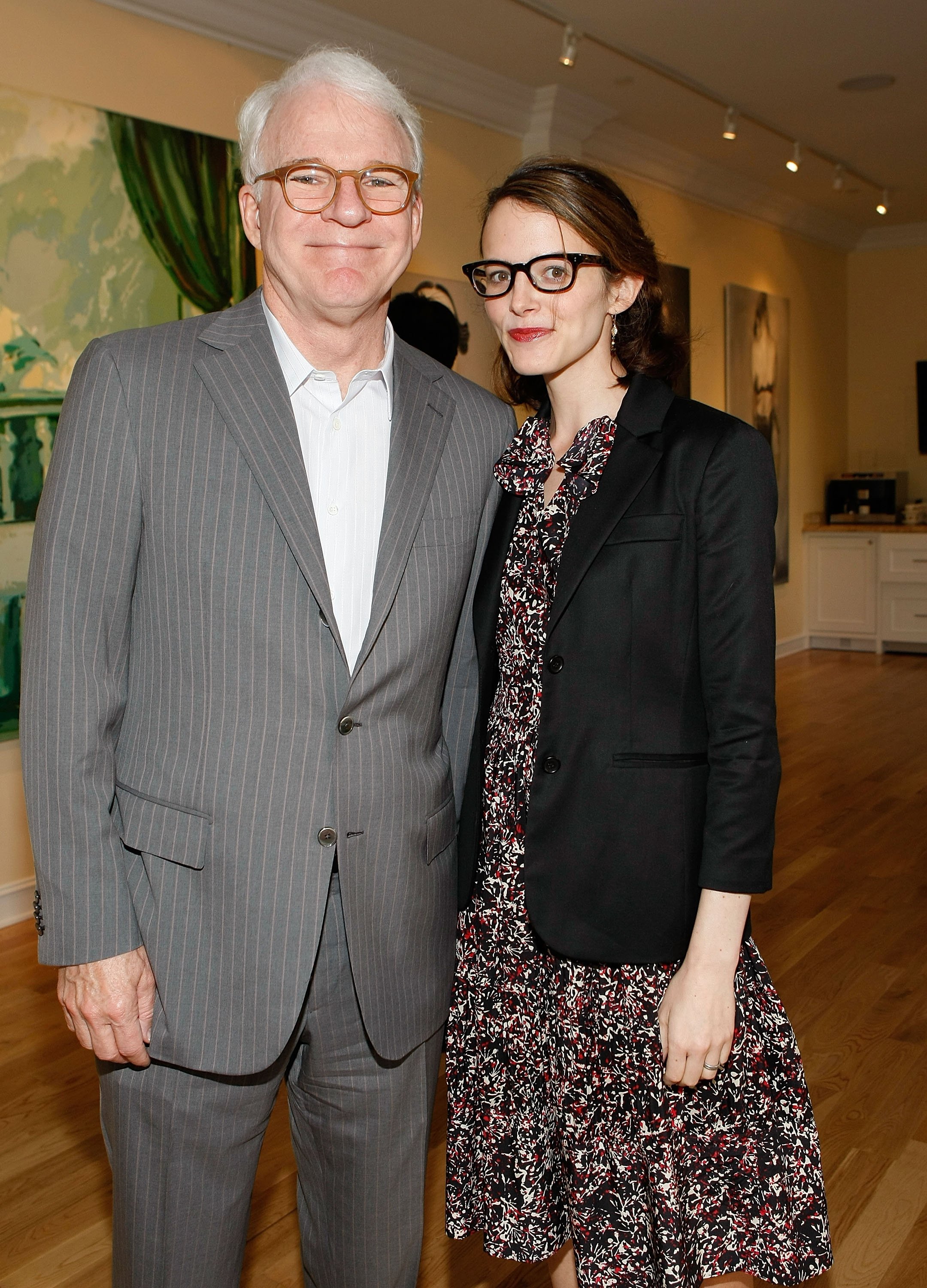 Steve Martin and Anne Stringfield at the presentation of "Wounded" on May 6, 2009, in West Hollywood, California | Source: Getty Images
Anne's friends noted how shy she was when she first met someone, a trait that Steve probably related to. The actor was an introvert who was used to "being drawn out" but probably found it intriguing that he had to draw out Anne.
In 2007, after the couple had been together for three years, it was reported that they tied the knot at Steve's Los Angeles home in a surprise ceremony. Around seventy-five people gathered at the star's home for what they believed was a "party."
Former Nebraska Senator, Bob Kerrey, presided over the wedding, and some of the other famous people who attended included Diane Keaton, Tom Hanks, Eugene Levy, Ricky Jay, Carl Reiner, and more.
The "Saturday Night Live" creator, Lorne Michaels, served as Steve's best man. The comedian was 61 when he married Anne, then 35, 26 years his junior, and marrying for the first time.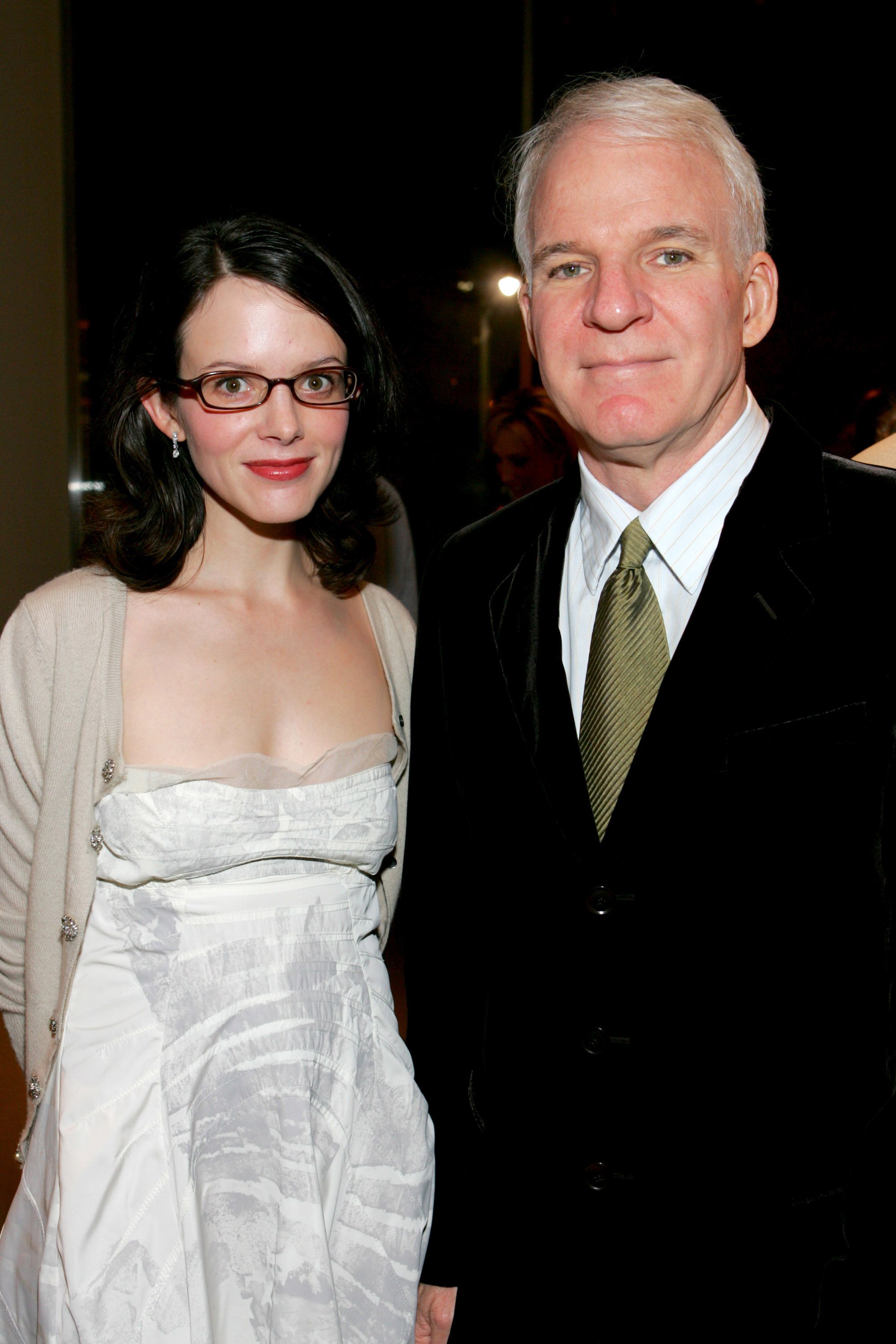 Anne Stringfield and Steve Martin at the 3rd Annual Hammer Museum Gala in the Garden Celebrates the Achievements of L.A. Artist Ed Ruscha on October 1, 2005 | Source: Getty Images
In August 2022, Steve revealed to The Hollywood Reporter that he once took his wife to Paris for their honeymoon. He said they stayed at the George V, one of the most lavish hotels in the country.
STEVE'S PRIVATE MARRIAGE IS FULL OF "REAL HAPPINESS"
Even though Steve is a celebrity, he's pretty private about his personal life and marriage. By 2022, he and his wife had been together for 15 years, giving a rare glimpse into their lives; the actor said they spent summers in Santa Barbara.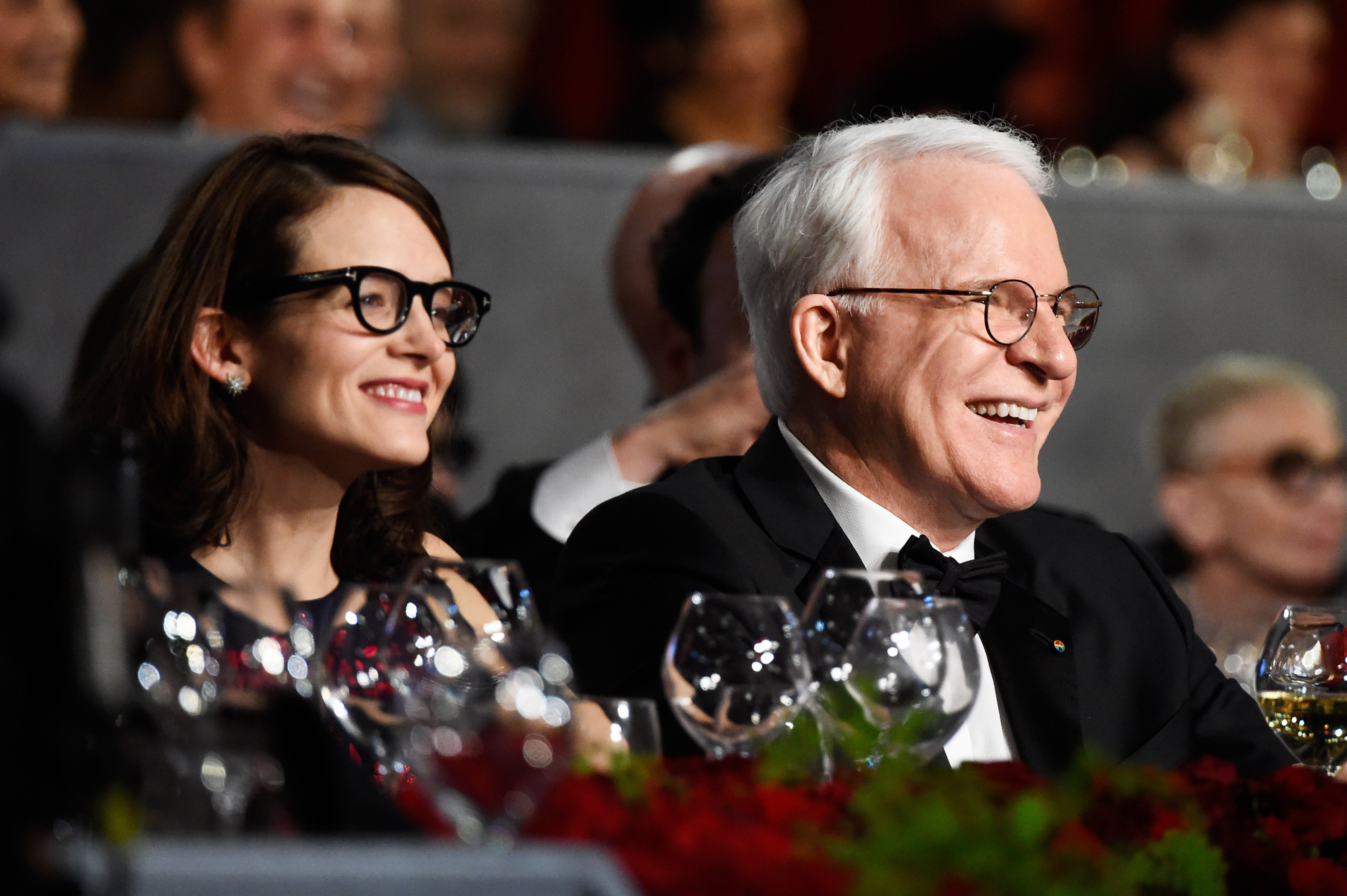 Anne Stringfield and Steve Martin at the AFI Life Achievement Award Gala Tribute Honoring the comedian on June 4, 2015, in Hollywood, California | Source: Getty Images
The star revealed he liked riding an electric bike into town during those California vacations. In 2015, Steve described his relationship with his wife as the most "important episode" in his life before gushing:
"She makes it all possible. She has one of the most important qualities a person can have, and that's kindness."
Two years later, AARP asked the actor to describe his life, and he confessed that he was "Very, very happy. I mean, it's actually the perfect shape of a life." He acknowledged that things weren't always that smooth in the beginning.
Steve said he'd struggled with panic, disharmony, pain, "moments of great affection," and success in his comedy. The star shared that it took him some time to realize that fame didn't make one successful, and since then:
"It's been a gentle uphill slope to a real, real happiness."
FEELING "FANTASTIC" AS A FIRST-TIME FATHER AT 71
Five years after being together, in 2012, Anne and Steve welcomed their daughter and their first and only child, Mary. The news about their child, including her name, wasn't revealed for long and surprised fans.
A Page Six source confirmed the birth news the year after Mary's arrival. That same year, Steve and Anne were spotted with their newborn baby girl in their Los Angeles neighborhood.
He [Steve Martin] explained that he wouldn't look for other series or movies when the show was done.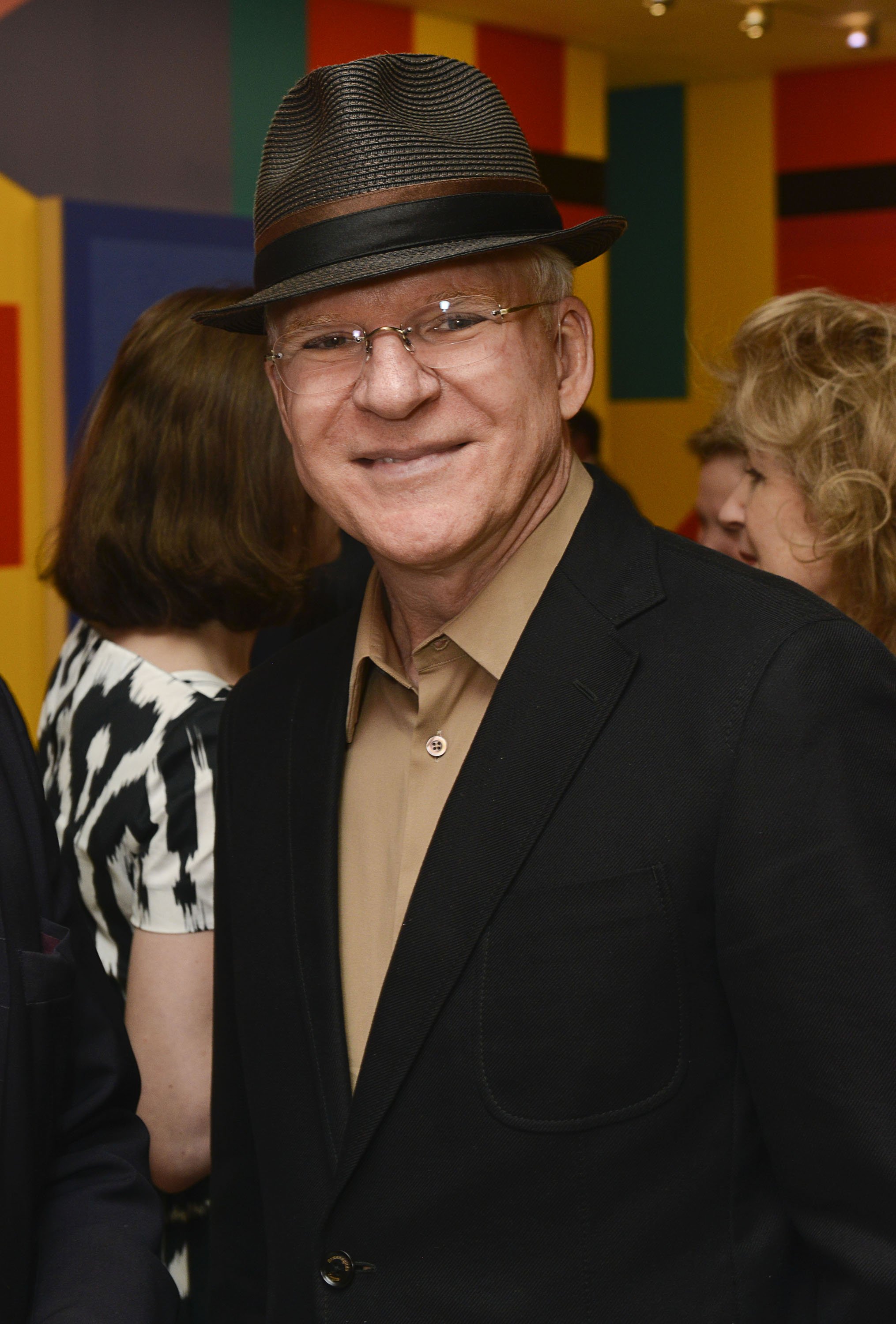 Steve Martin at Eric Fischl's "Bad Boy" book launch and celebration on May 14, 2013, in New York City | Source: Getty Images
Despite having played many roles where he was a father, Steve once told Fox News that he "never thought" he'd become one in real life. The "Roxanne" star, who had Mary at age 71, confessed to AARP that having a young child at that age was "fantastic," saying:
"I think if I'd had a child earlier, I would have been a lousy father because I would have misplaced my attention on my career."
Steve also revealed that he was determined not to repeat his father's mistakes. He explained that he was forthcoming with Mary and that his daughter gave him more than he gave her.
In 2021, Anne had a cameo in the Hulu show her husband created, "Only Murders in the Building." The following year, Steve said his role in the series could be his last one because he wished to step away from acting to focus on his family.
He explained that he wouldn't look for other series or movies when the show was done. The comedian was also uninterested in cameos because his family life was "really fun," and he couldn't afford to disappear for three months to film somewhere.
Please fill in your e-mail so we can share with you our top stories!