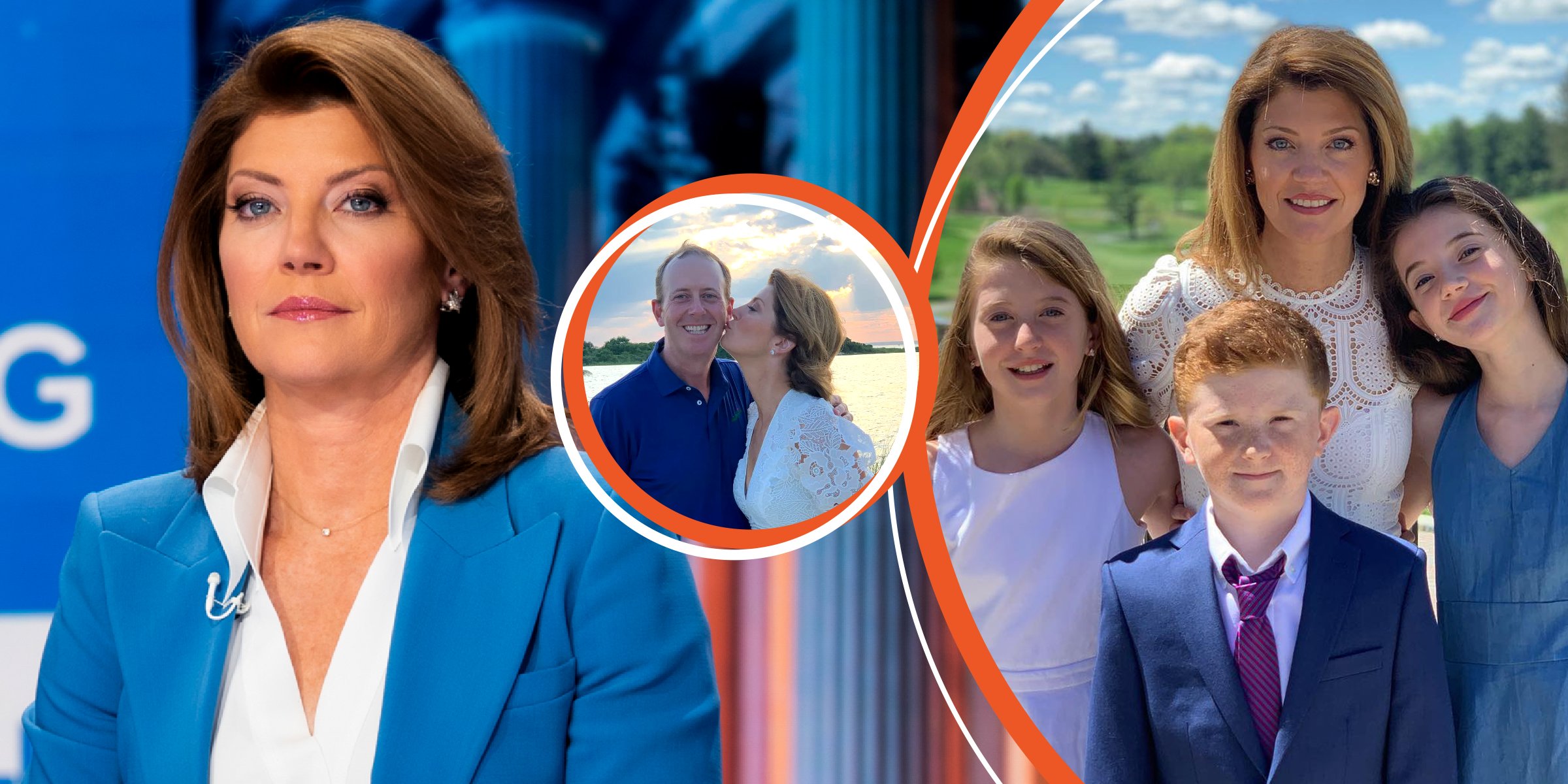 Getty Images - Instagram.com/norahodonnell
CBS' Norah O'Donnell's Husband Supported Her So Much despite Concern after Test Results Showed She Had Cancer

Journalist Norah O'Donnell had been married to her husband for 15 years when she received the devastating news that she had cancer. Her husband stood by her side, and they made it through her illness together. In 2021 they celebrated their 20th anniversary and are still going strong.
Norah O'Donnell and her husband Geoff Tracy have been together since the journalist was 17. The pair met at Georgetown University, where they were both students, and fell in love.
They dated for ten years before walking down the aisle in 2001. Despite their different careers, they have made their marriage work for the past 20 years and are going stronger.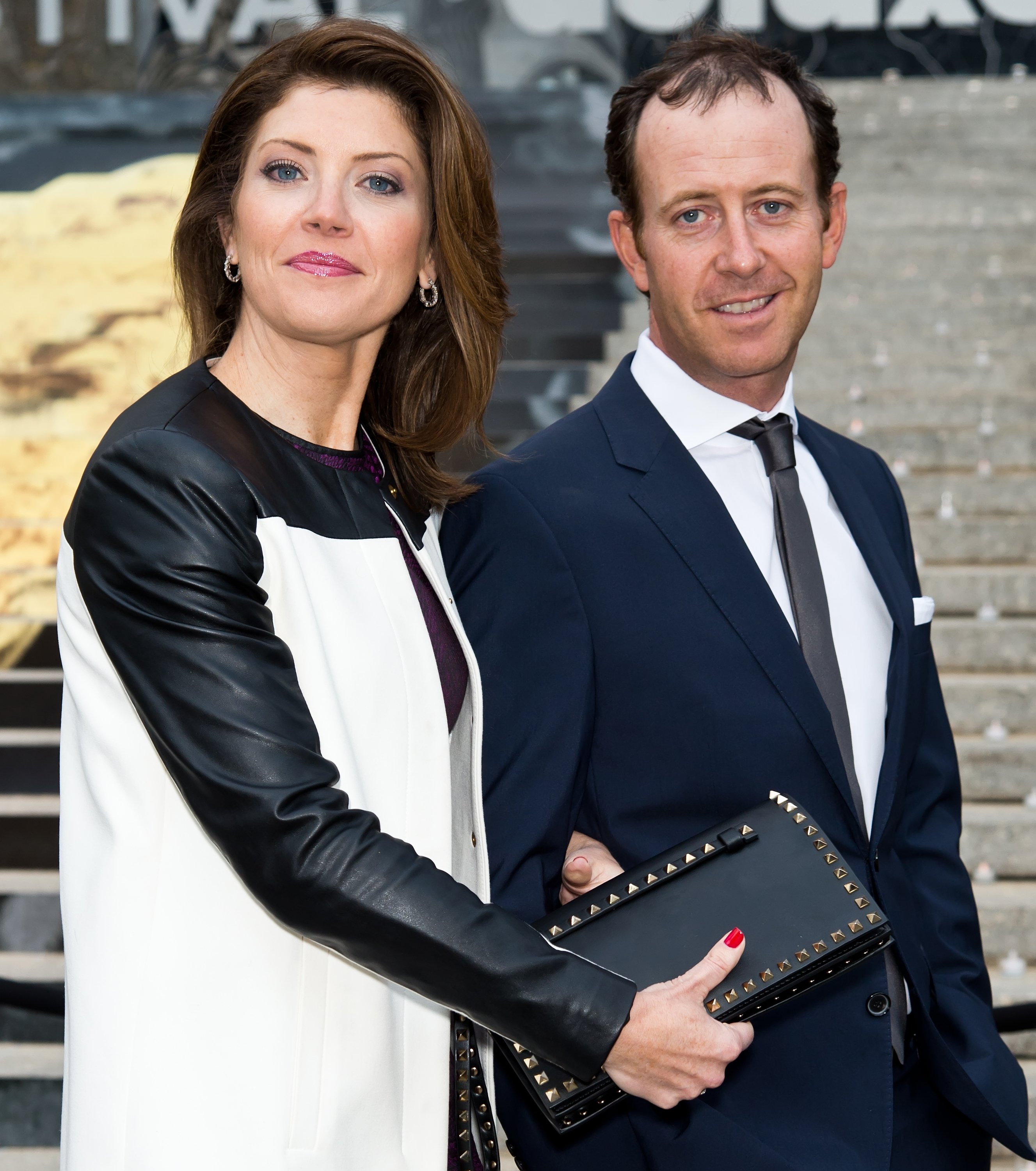 Journalist Norah O'Donnell and Geoff Tracy attend the Vanity Fair Party during the 2014 Tribeca Film Festival at the State Supreme Courthouse on April 23, 2014 in New York City. | Source: Getty Images
Away from a thriving marriage, they both have found success in their respective careers, with O'Donnell working as a journalist — she is currently the anchor of the "CBS Evening News," CBS' morning show, "Face the Nation," and a correspondent for "60 Minutes."
On the other hand, her husband is a Georgetown University graduate who later attended the Culinary Institute of America. After graduating, he opened his first restaurant named Chef Geoff in Washington D.C before opening five more over the years.
After walking down the aisle in 2001, the pair expanded their family when they welcomed their twins Harry and Grace in 2007, followed by another daughter Riley Norah Tracy, in 2008.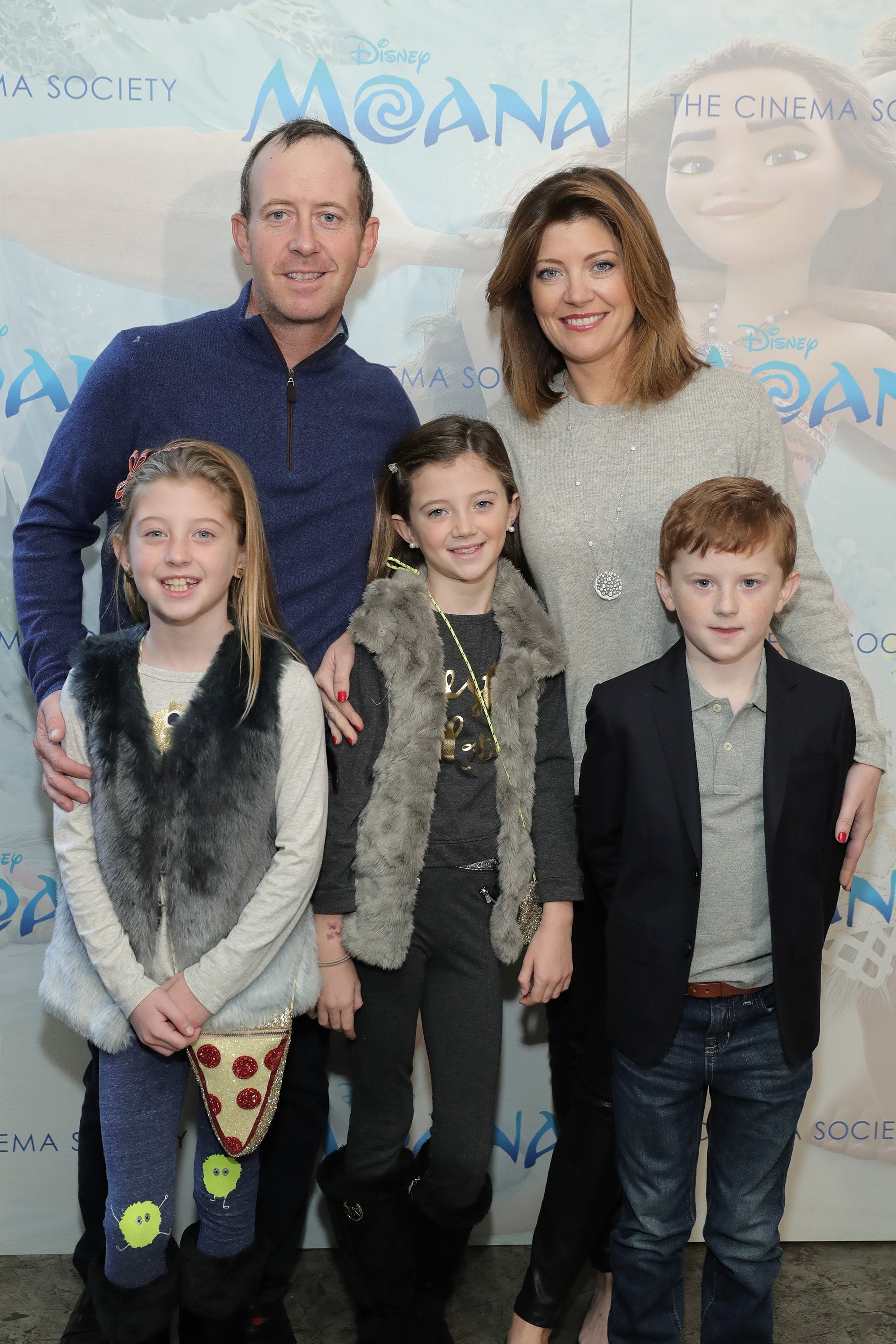 Norah O'Donnell, Geoff Tracy, Riley Norah Tracy, Grace Tracy and Henry Tracy attend the Cinema Society Screening of Disney's "Moana" at Metrograph on November 20, 2016 in New York City. | Source: Getty Images
Theirs was a happy union, and they seemed to thrive in all aspects of their lives until a checkup with her doctors during Thanksgiving in 2016 brought devastating results.
A TERRIFYING DIAGNOSIS
O'Donnell and her family were getting ready to travel to Washington for the Thanksgiving holidays when it dawned on her that she had not gone for a checkup in a long time. She recalls having had these yearly skin checks about two years earlier, and everything had been fine.
She immediately made an appointment with her doctor, who identified two spots on her back that she needed to observe further. She committed to send O'Donnell for a biopsy and get in touch with her after Thanksgiving.
Once they were in Washington, O'Donnell received a rather urgent email from her doctor saying the biopsy had come back and she needed to speak to her immediately.
The doctor disclosed to O'Donnell that she had melanoma — a tumor of melanin-forming cells associated with skin cancer — on her upper left back. O'Donnell was devastated! She made her way through the Black Friday crowds, her mind reeling and her chest constricting. She recalls:
"Tears were running down my face now. I felt trapped."
She could not understand why this happened as she always took good care of herself. She wondered if it was her fault for waiting so long to get a checkup.
She immediately called her dad, a doctor, and mom, a scientist who confirmed her diagnosis but assured her that the cancer was still stage 0. The melanoma was on the surface and had not spread deeper into the dermis.
Despite her doctor assuring her that they had caught it early and it was 100 percent curable, she could not help but worry. Her family was equally concerned for her, and she admits:
"It was really a wake-up call to me. My husband was very concerned. My kids were really worried. My 9-year-old son said to me, 'Well, is there any chance you can die from this surgery?' And I was like, 'No. No. No.'"
BEATING CANCER
Even though the cancer was still in its initial stages, O'Donnell learned from her doctors that the correct timing had been crucial as the mole progressed. If it had gone unnoticed, in a few months, the situation would have been a different case altogether.
She went in for surgery, and the doctors removed the cancerous mole. However, despite the excitement that came with knowing she was free from the disease, her recovery process was very tasking as she could not work out the way she always did, leaving her distraught.
Lucky for her, she had support from her husband and their little ones. She shared that her daughters took turns putting healing ointment on her scar since she could not reach it herself.
Enduring a life-threatening instance such as a cancer diagnosis also brought O'Donnell and her husband closer. She disclosed on the Drew Barrymore Show that she and her husband grow stronger with every passing day, but it did not come automatically.
They put in work to make their marriage last and would purpose on spending time together, such as taking a walk every morning or playing golf. The anchor also shared some wisdom on marriage, saying that one secret to her long marriage is marrying her best friend.
She revealed that before she met Tracy, her mother advised her to marry a man who loved, respected, and treated his mother right, and it appears that she made the right choice.
She, however, does not take it for granted that they have come this far and always celebrates her husband with beautiful heartfelt anniversary messages. For their 20th anniversary in 2021, O'Donnell posted a montage of their wedding photos, accompanied by the caption:
"Happy 20th Anniversary to the love of my life! Can't wait for the next 20."
Besides a successful marriage and family life, O'Donnell and her husband have also worked on projects together and cooked up a cookbook titled "Baby Love: Healthy, Delicious Meals for Your Baby and Toddler."
The book aims at helping answer unending questions by parents concerning the best and most healthy food for their babies. The idea was born from the need to provide an instant solution to parents who do not want to spend all their time in the kitchen preparing baby food.
It is also a perfect solution for parents who did not want to feed their babies store-bought foods. "The goal is to help millions of busy parents out there like us...especially parents who want to champion a healthier approach to food." She says.
Please fill in your e-mail so we can share with you our top stories!
The information in this article is not intended or implied to be a substitute for professional medical advice, diagnosis or treatment. All content, including text, and images contained on news.AmoMama.com, or available through news.AmoMama.com is for general information purposes only. news.AmoMama.com does not take responsibility for any action taken as a result of reading this article. Before undertaking any course of treatment please consult with your healthcare provider.