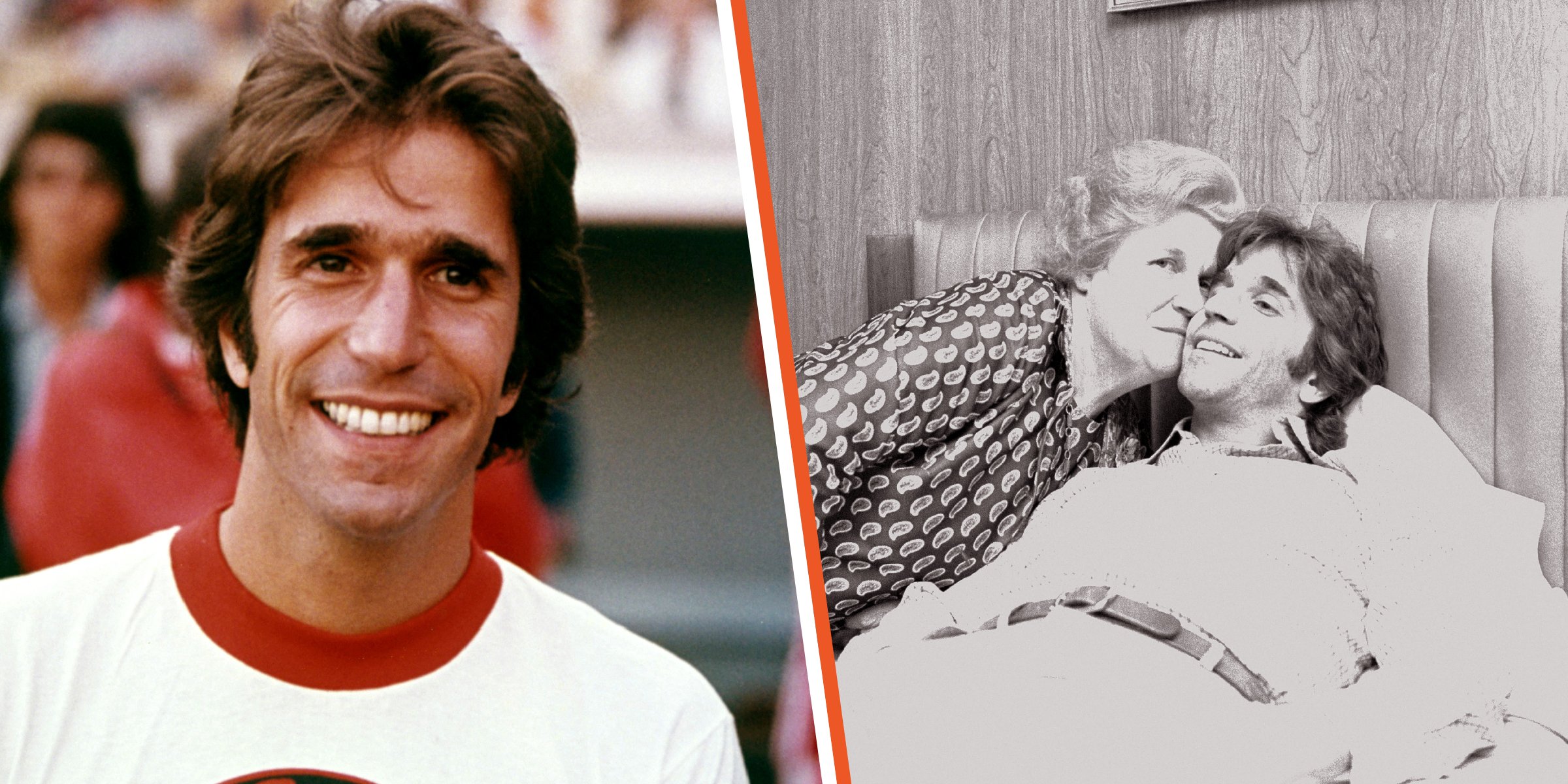 Getty Images
Henry Winkler Set Aside Mom's Cruelty to Him as a Child to Care For Her after She Came Close to Dying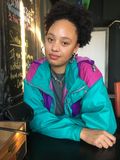 Henry Winkler unknowingly struggled with dyslexia most of his life, and his parent criticized him with derogative comments. However, when his mother suffered a stroke, he was there to take care of her.
Henry Winkler is a famous children's book writer with over 17 published books. He is also an actor, but to many generations, he will forever be remembered as the Fonz from his role in the series "Happy days."
The world knows Winkler for his kind-hearted nature, but the actor experienced major self-esteem issues growing up.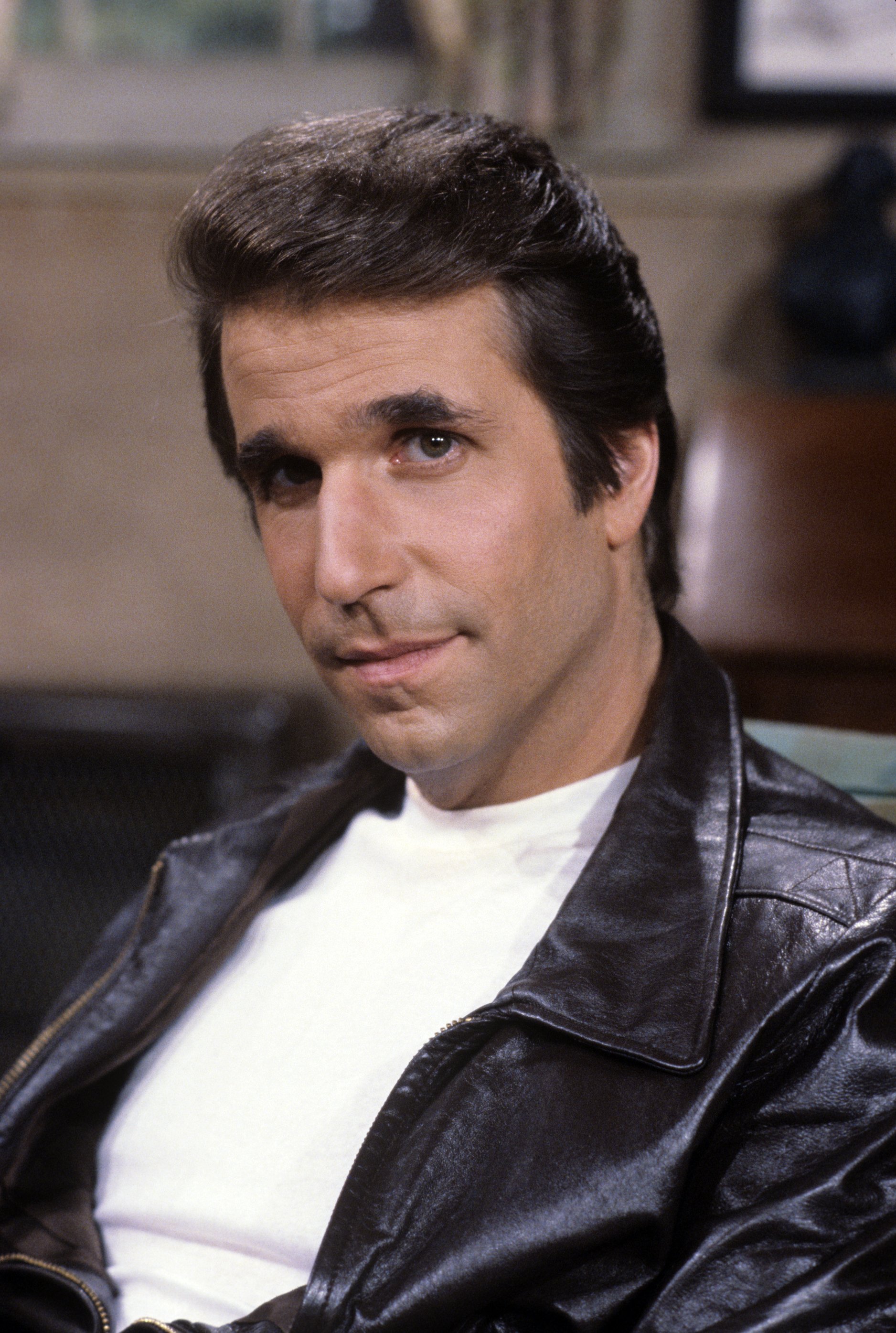 Henry Winkler on the set of "Happy Days" in 1981. | Source: Getty Images
The "Happy Days" star struggled to comprehend most of what was going on in school. Throughout his time in elementary and high school, Winkler did all he could pass, but he failed.
Education was one the most crucial thing to Winkler's parents, but instead of guidance, he received harsh criticism from his parents.
The constant degrading comments affected the actor's self-esteem, and he went through life believing he was stupid.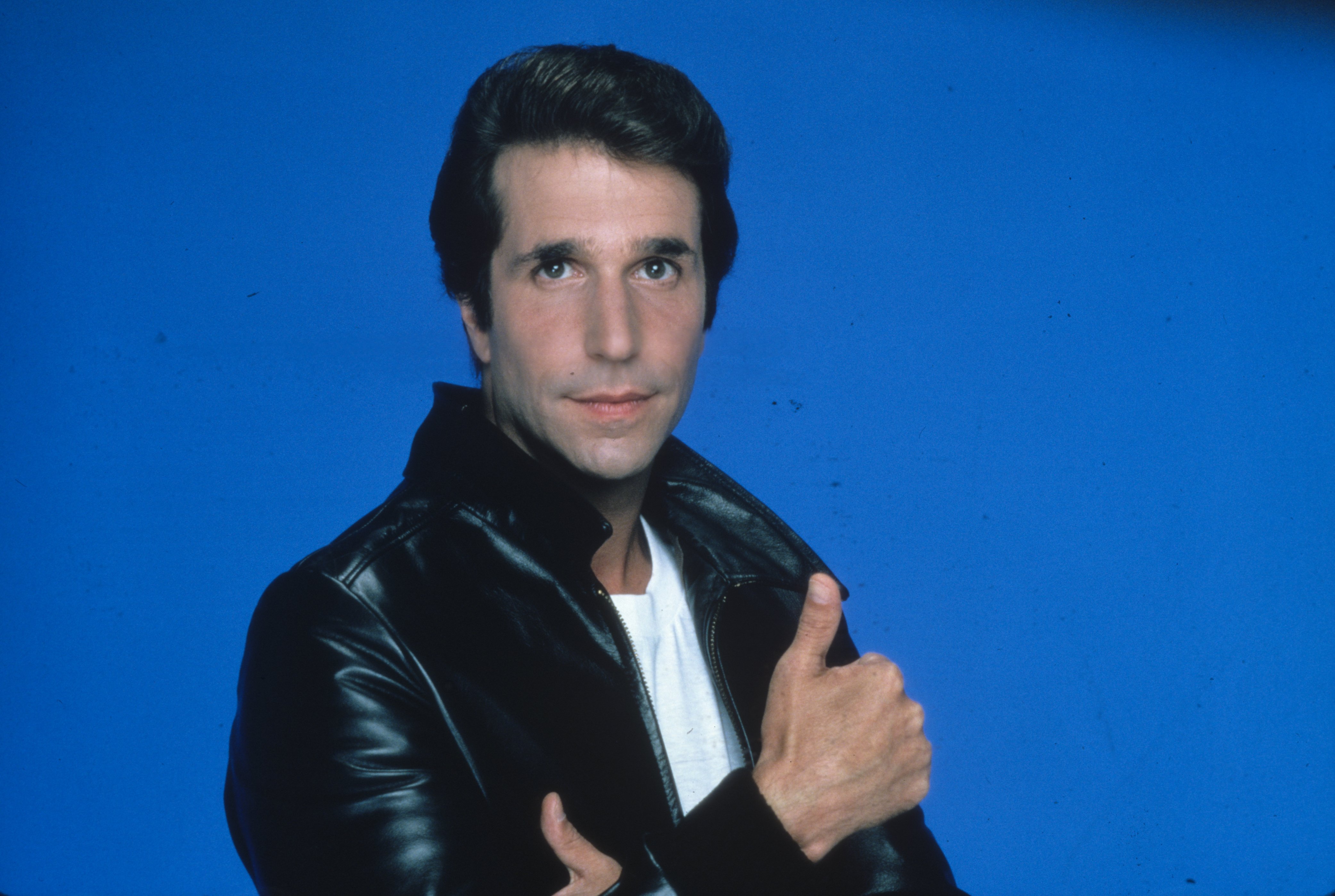 Hentry Winkler during season two of "Happy Days" in 2007. | Source: Getty Images
Due to his academic struggles, Winkler said his parents gave him the nickname "dumb Hund," which means dumb dog.
After experiencing such an emotionally draining childhood, Winkler was asked how he would describe his parents.
The actor said he admires their strength to escape the Holocaust in Germany and create a comfortable life for him and his siblings.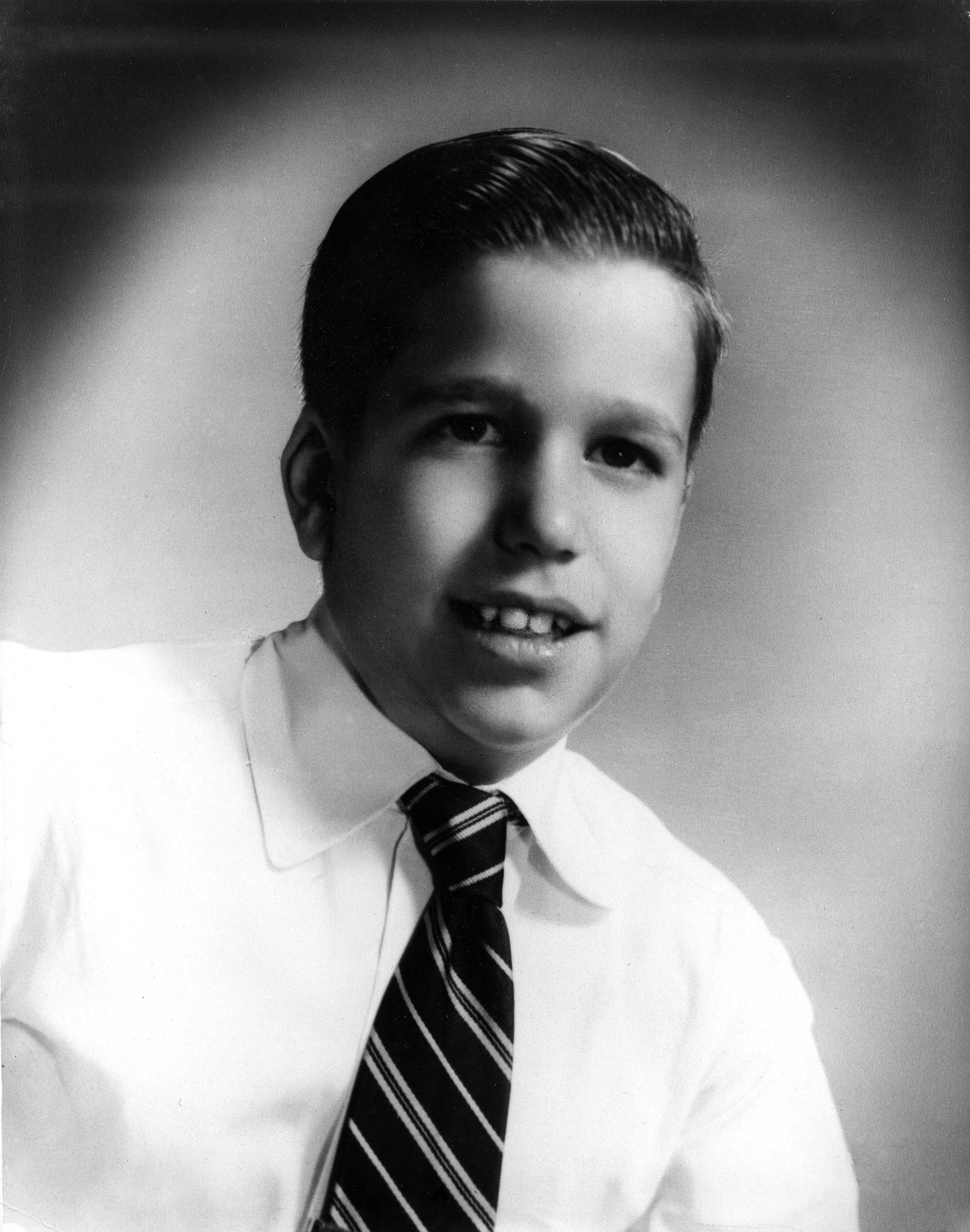 Henry Winkler photographed in circa 1970. | Source: Getty Images
However, he also thought his parents were "destructive" and never listened to him, so he always felt like he did not have a voice.
Besides emphasizing education, Winkler's parents also expected him to work for his father's lumbering business. But the author had no intention of doing so because he already knew he wanted to become an actor.
It was also difficult for Winkler to get into the acting scene because his grades were too low. The actor recalled wanting to be in the school play in high school, but he was unable because the grade average required was beyond his reach.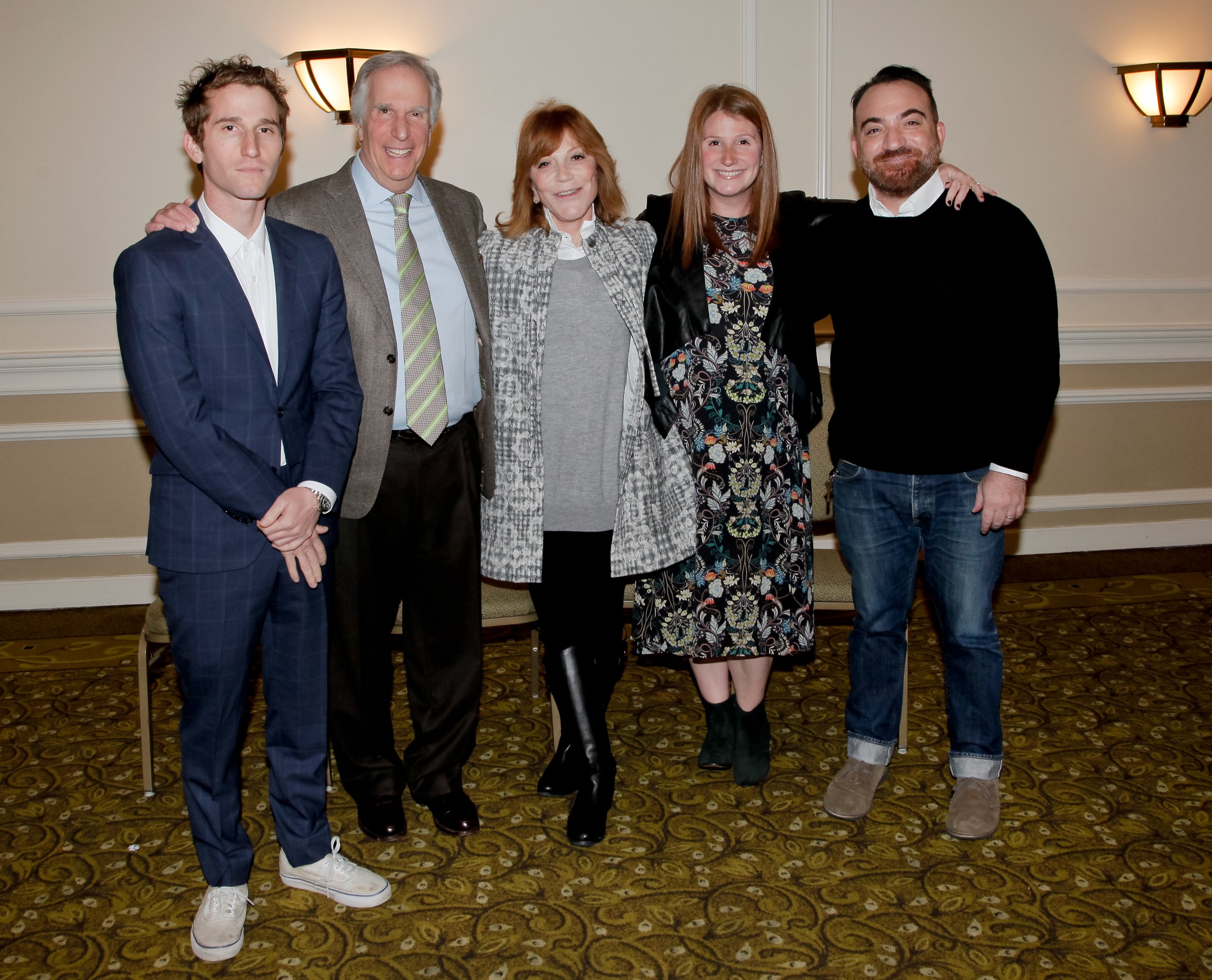 Henry Winkler with his wife Stacey and his children Zoe, Max and Jed in California 2016. | Source: Getty Images
Winkler's mother was strict. He remembered a day he was sitting at the breakfast table having cereal, and when he leaned over his bowl to listen to pops and snaps, his mother got so angry that she chased him around the table.
It is moments like these that made Winkler wonder why his sibling's experience with his mother was so different.
But he swore he would be a different parent that would be patient and always take a moment to listen to his children.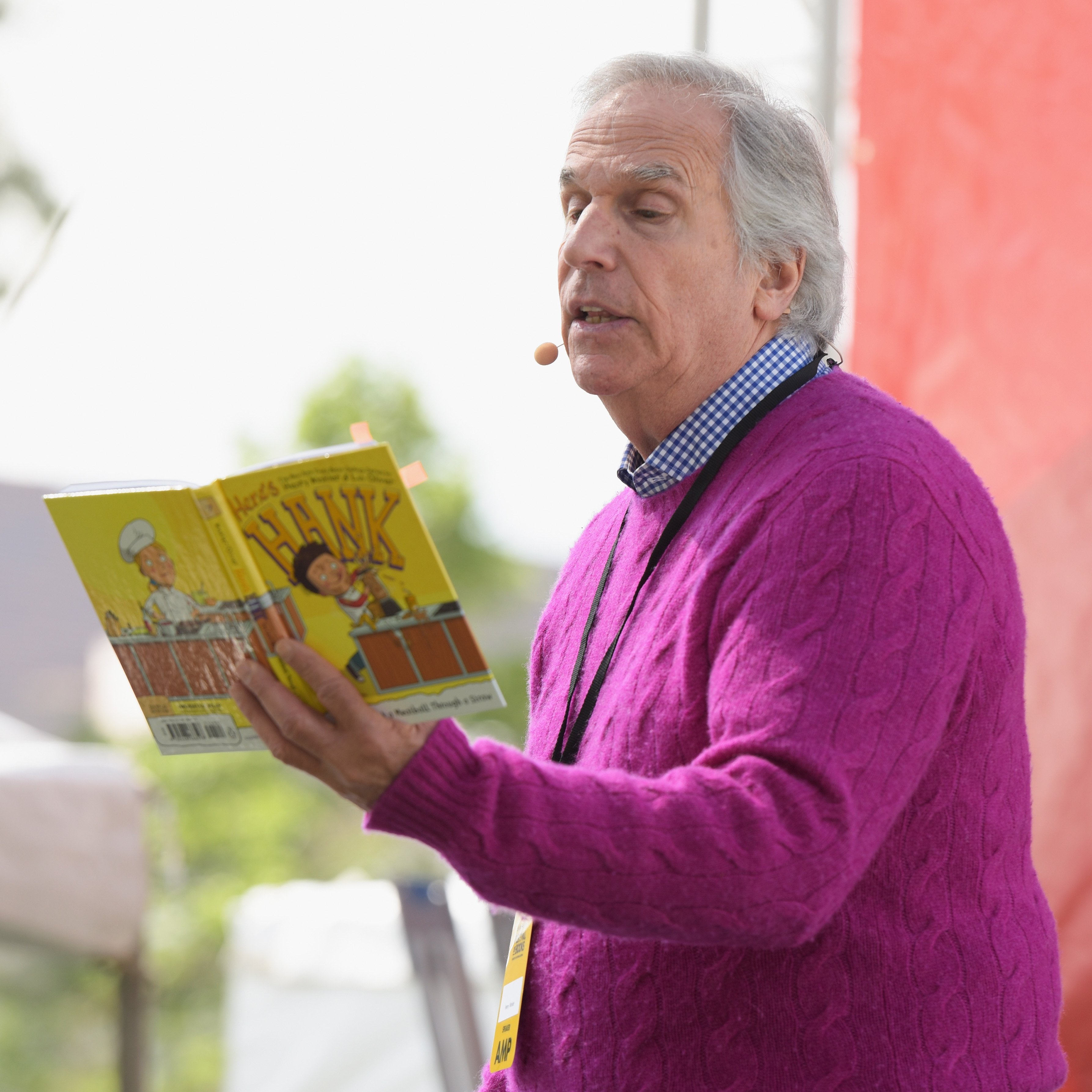 Henry Winkler at the Times Festival of Books in L.A. 2016. | Source: Getty Images
It was not until Winkler was 31 that he discovered he had dyslexia. He was getting his stepson Jed tested and realized he fit the description of some with the disorder.
Winkler also revealed that all his three kids, Max, Jed, and Zoe, have dyslexia, but fortunately, the actor and his wife discovered this early, and the kids were able to get the necessary help.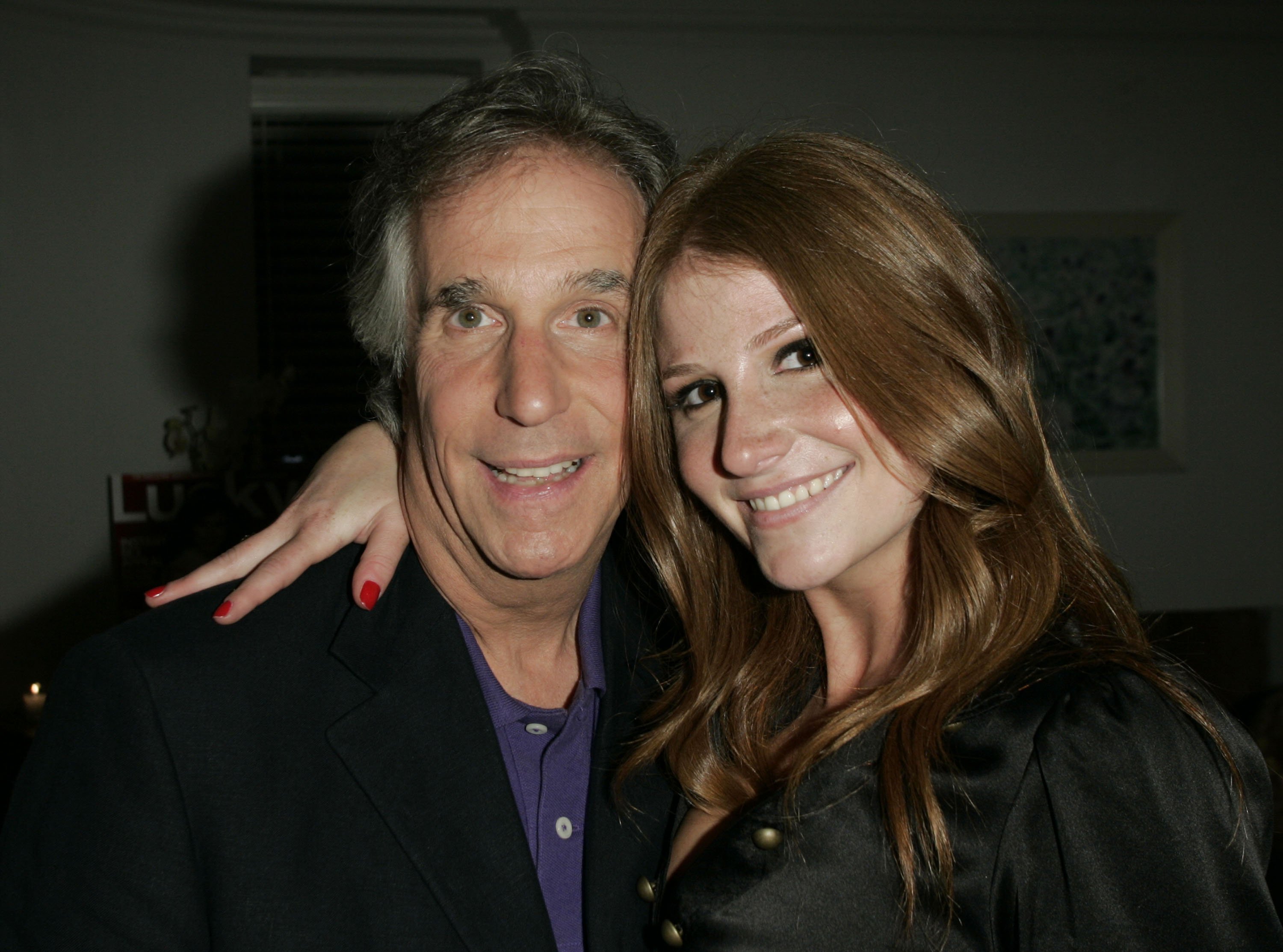 Henry Winkler with his daughter Zoe in California 2005. | Source: Getty Images
Winkler used his experience to write children's books that inspire and make other children with dyslexia feel seen and heard.
Henry Winkler Puts His Anger Aside to Help His Mother
Winkler's mother suffered a stroke in 1989. The stroke affected the muscles in her arms and left her paralyzed.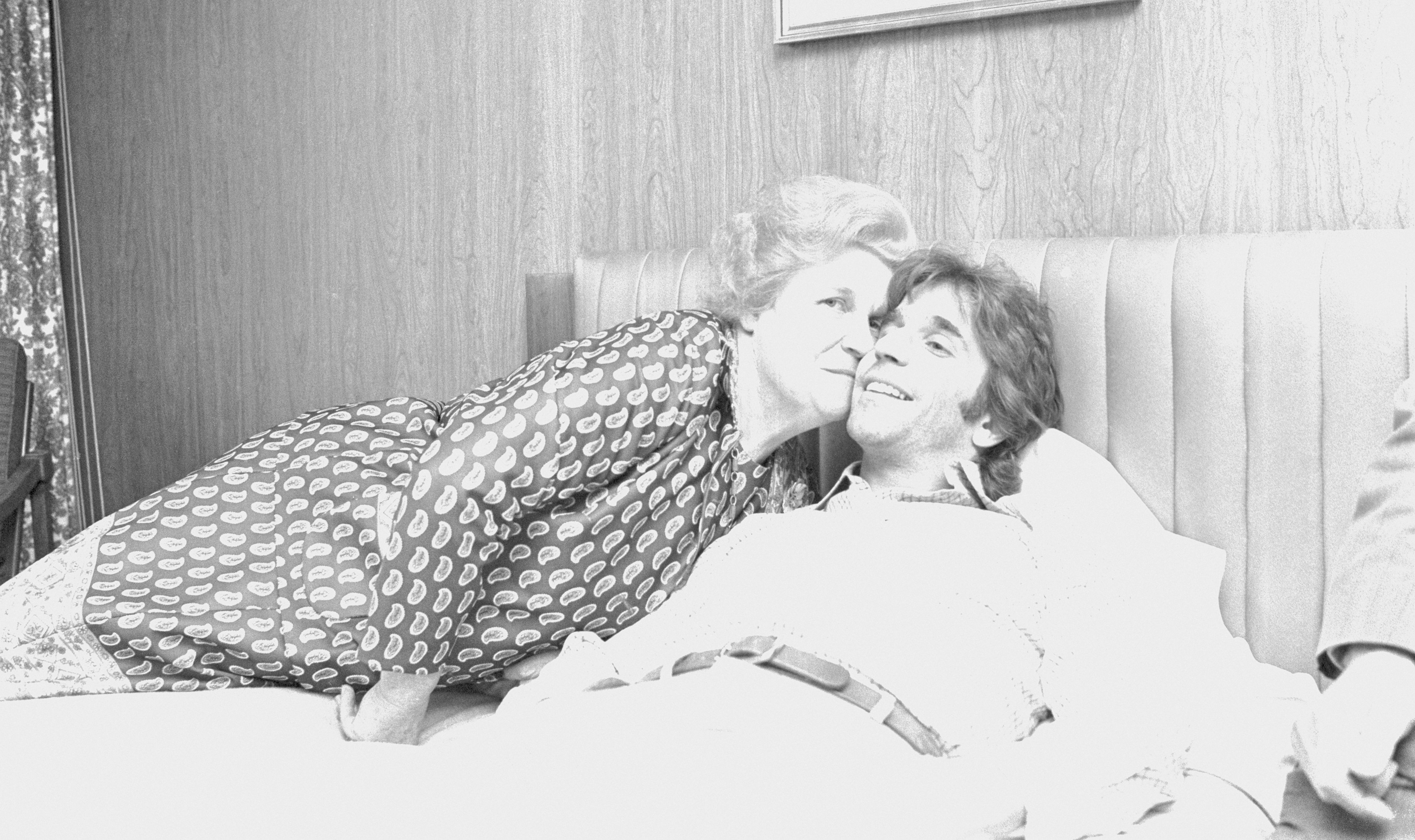 Henry Winkler with his mother in Ohio circa 1976. | Source: Getty Images
The actor said the stroke froze his mother's arm from the outside and inside, which made it difficult for her to do anything.
Additionally, her wrist was bent, meaning her nails grew inside her palm and caused her a lot of discomfort.
Despite the troubled relationship he has with his mother, the actor was one of the first people to help his mother.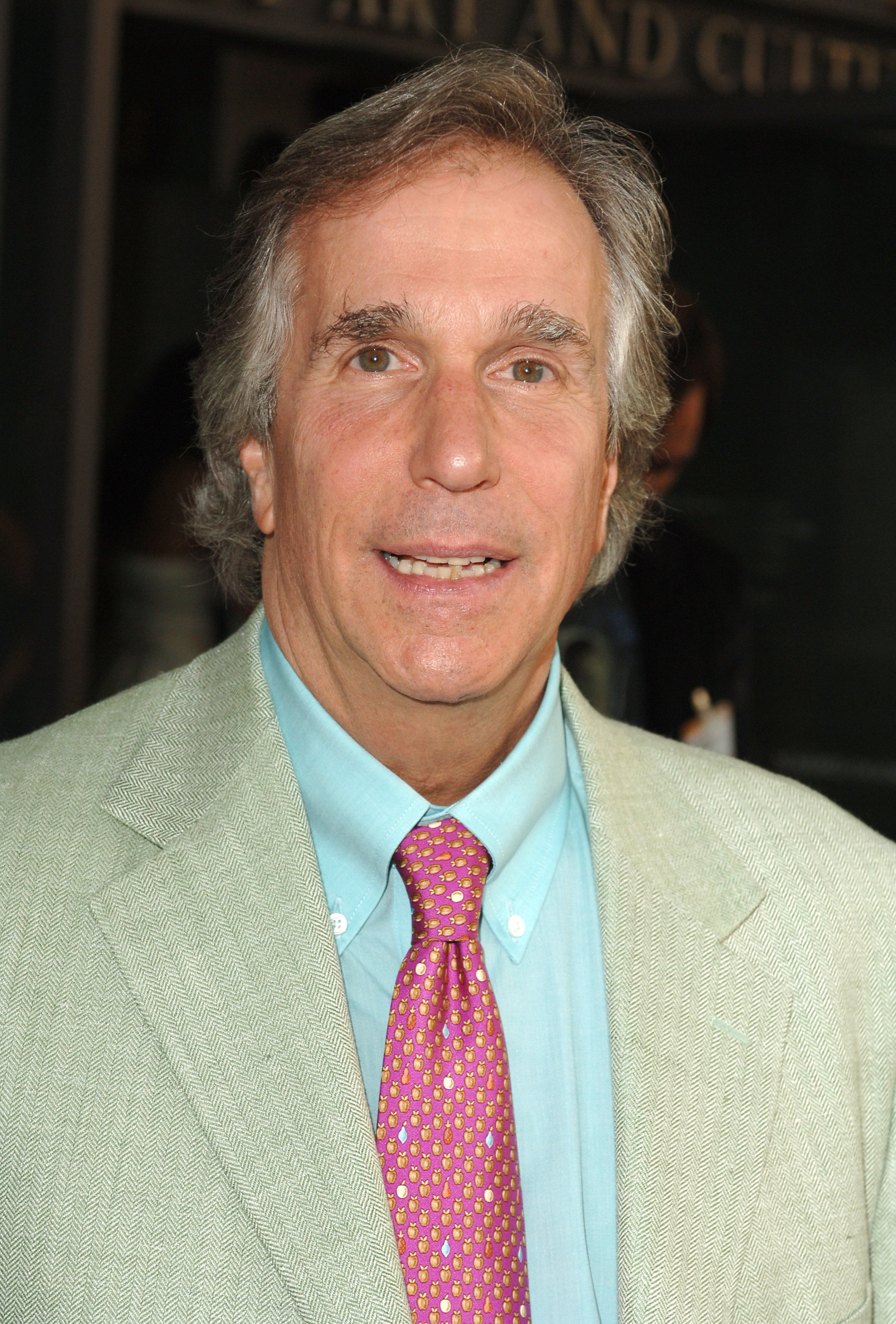 Henry Winkler in California 2005. | Source: Getty Images
The actor even opened up about his experience of taking care of his mother to bring awareness to the unique aftereffects of his mother's stroke.
He lived in California, so whenever his schedule opened up, he would fly in to see her. Whenever he couldn't, he called her daily to check up on her and encourage her through this challenging journey.
The actor said he even felt guilty whenever he had to work and not be in New York with his mother, but he was grateful his sisters could take care of her.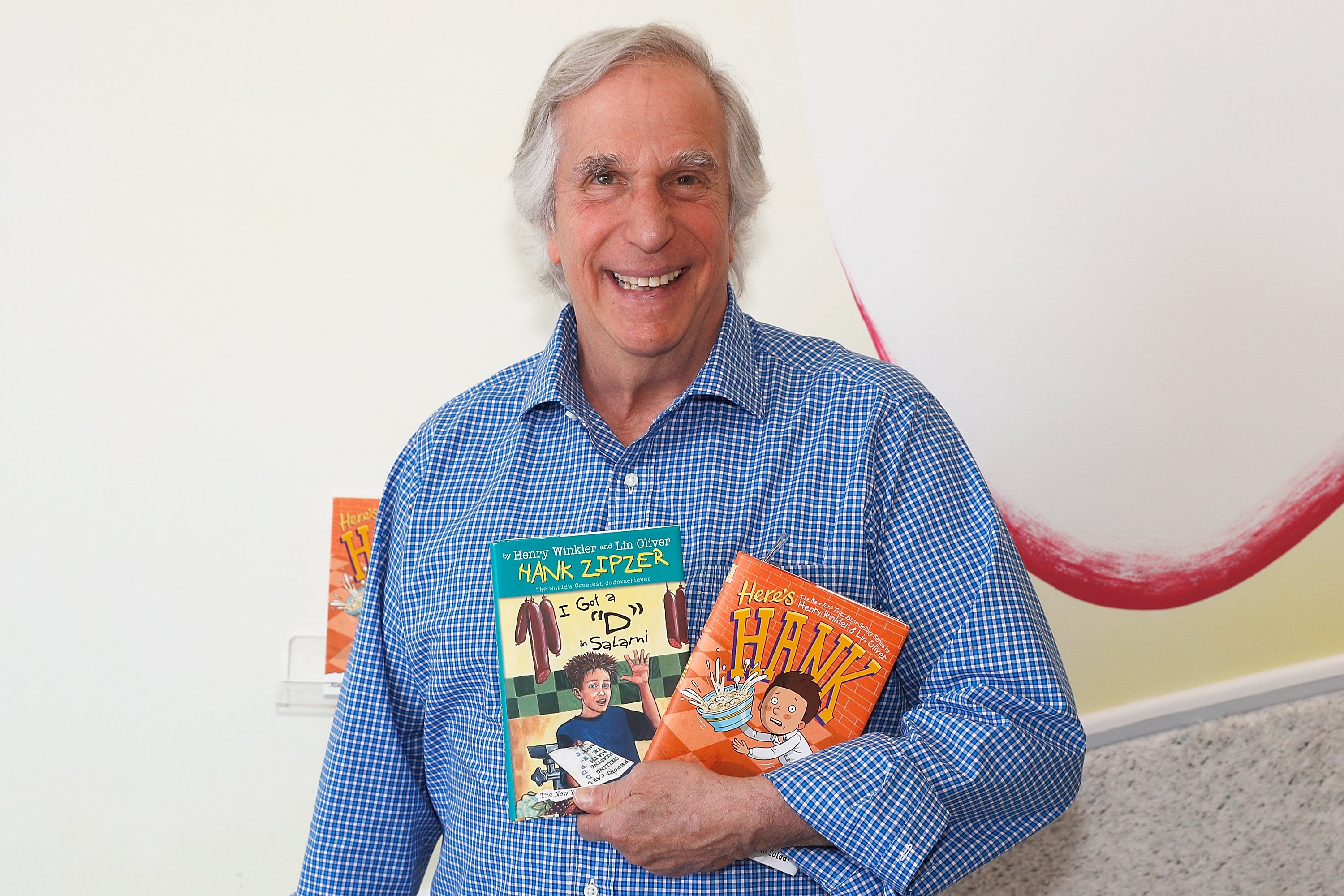 Henry Winkler in California 2017 | Source: Getty Images
When his mother suffered the stroke, his sisters were 12 and 15. Winkler said they dedicated all their time besides attending school to caring for their mother.
Seeing his teenage sisters devote their lives to caring for their mother and his personal experience of caring for his mother made Winkler respect caregivers even more.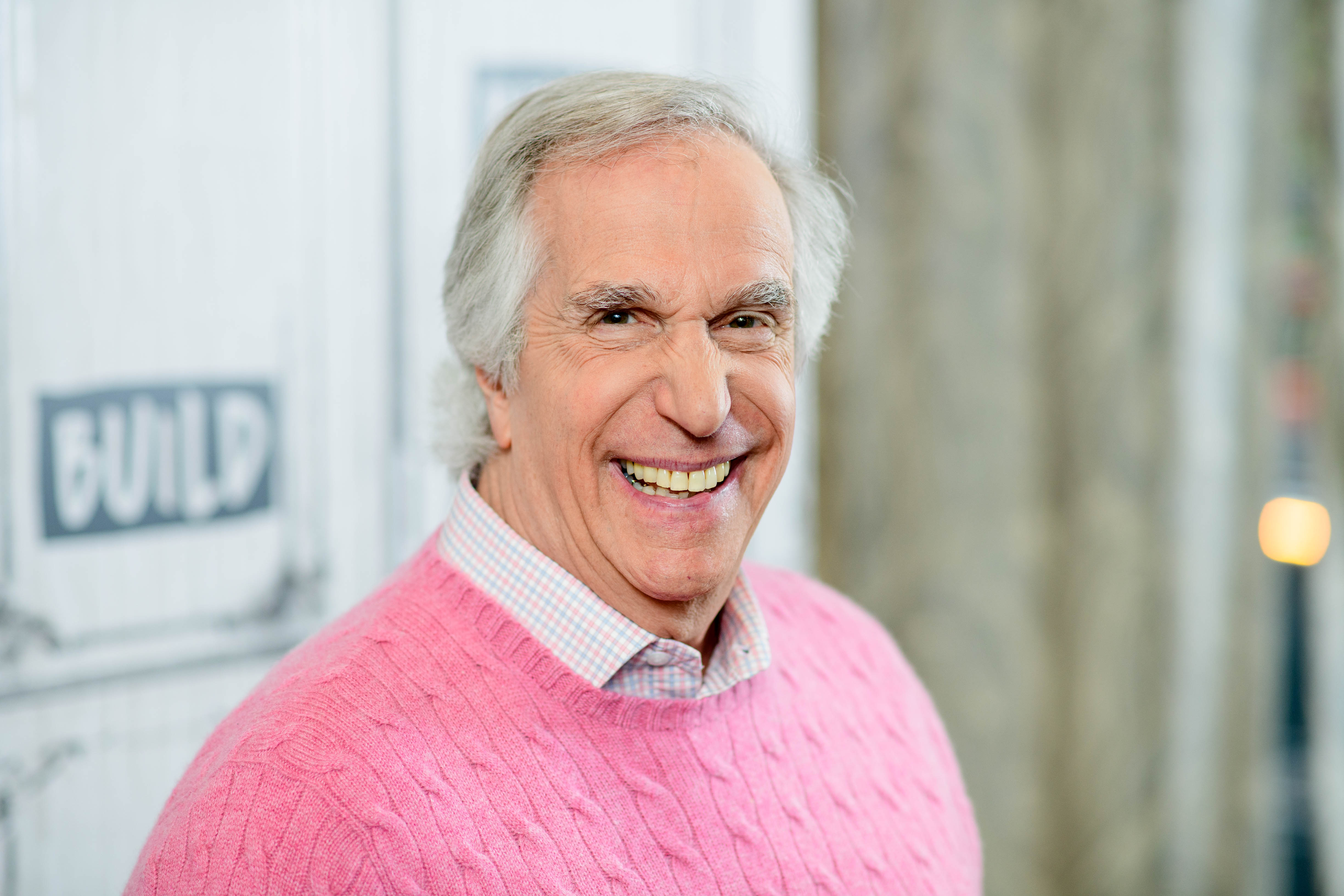 Henry Winkler in New York 2018. | Source: Getty Images
He admired the patience and the emotional strength a caregiver needs. Furthermore, the actor said it was difficult for his mother to stay positive during this time so much that she was too embarrassed to go for a walk.
Therefore, the dedication to constantly be there for someone struggling physically and mentally is something Winkler will forever admire and respect caregivers for.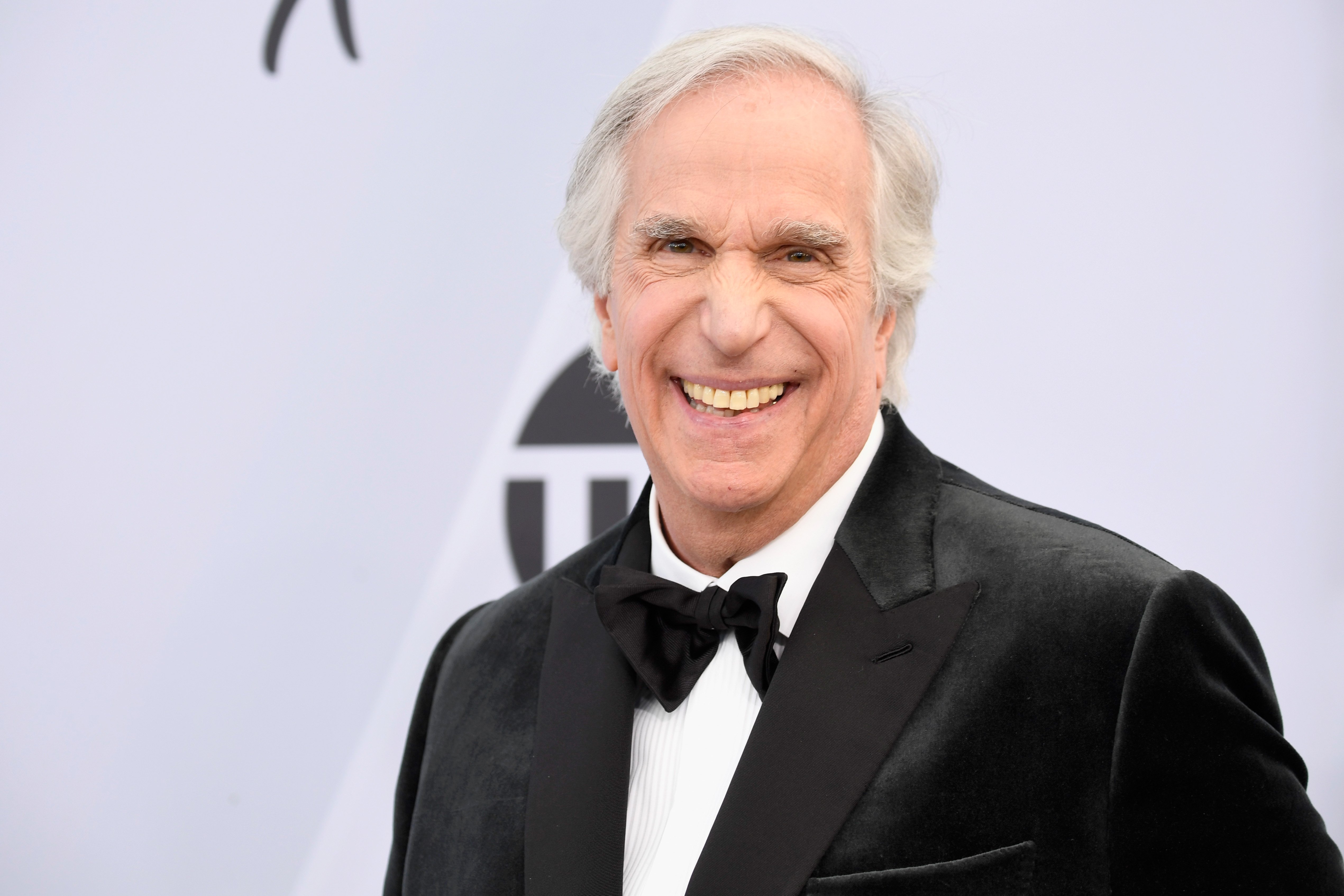 Henry Winkler in California 2019 | Source: Getty Images
Winkler's mother died ten years later, in 1998. His advice for anyone who has to take on the role of a caregiver is not to allow themselves to acknowledge the difficulty of the process, make time for themselves, and not feel guilty for doing it.
The stress of taking care of a loved one is a process that is emotionally draining therefore, it is important to ensure the caregiver's mental health is taken care of at all times.
Please fill in your e-mail so we can share with you our top stories!