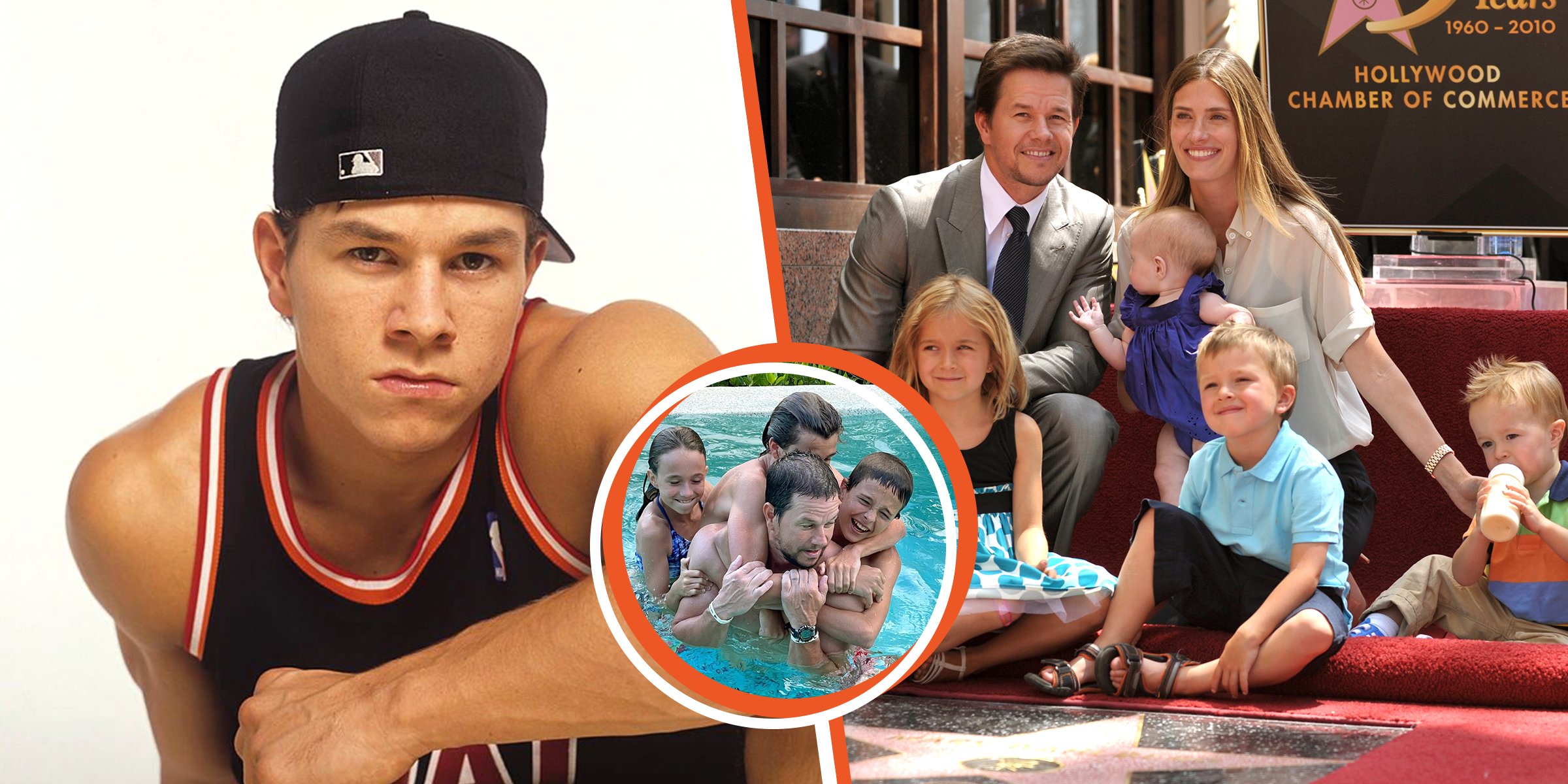 Instagram.com/markwahlberg | Getty Images
Mark Wahlberg Didn't Want His Kids to Bear Burden of 'Marky Mark' past as They React to His Old Videos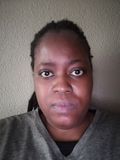 Before Mark Wahlberg married and had children, he had a murky past where he was arrested and used illegal substances. Now that he's a husband and father, the actor was working hard to show his children a positive side as he worried about how they saw him.
According to The Times, Mark Wahlberg grew up in the south of Boston as the youngest child out of nine siblings. The star, born into an Irish Catholic family, had to survive his rough neighborhood.
By the time he was 13, Mark was already addicted to illegal substances. Three years later, the future actor got into a physical fight with some Vietnamese men, and the altercation was so nasty he was charged with attempted murder.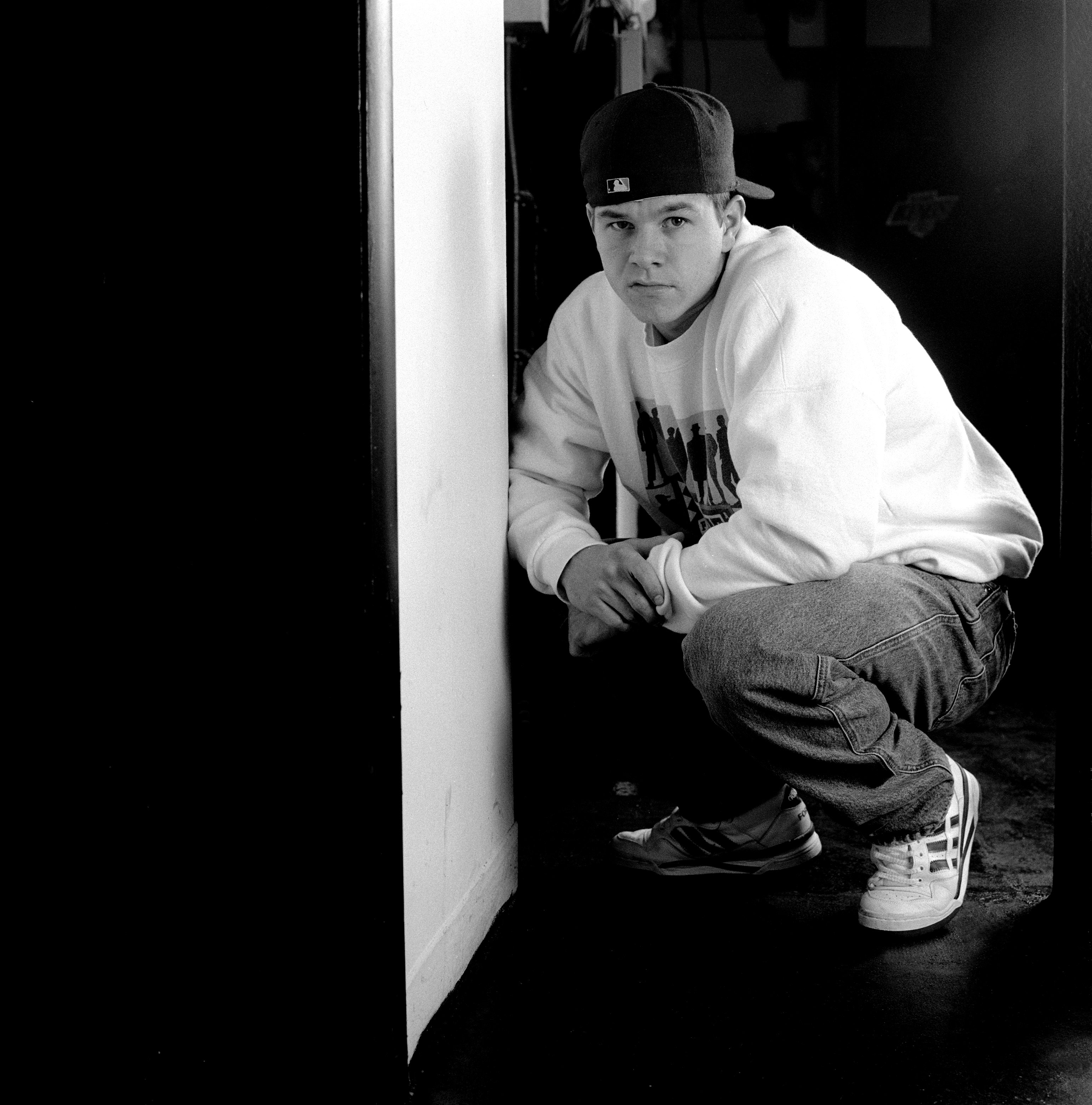 Mark Wahlberg or Marky Mark at the Riviera Theater in Chicago, Illinois, on October 13, 1991 | Source: Getty Images
The star, who grew up "dirt poor," pleaded guilty to assault and was sentenced to two years in prison but only served 45 days. Later in life, Mark credited his parish priest for helping him turn away from crime, with him stating:
"I have been to places where people don't ever want to have to go."
Being Donnie Wahlberg's younger brother, a member of the famous boy band New Kids on the Block, Mark could have a taste of fame. After being an original member of the band, the star left after a few months and created his one called Marky Mark and the Funky Bunch.
The group had a number hit song called "Good Vibrations." Mark became well-known for his muscled physical appearance, performing shirtless, and his dance moves, leading Calvin Klein to use him as a model for their underwear adverts.
How Marriage and Having Children Changed Mark
According to Mark's August 2010 People magazine interview, the star met model Rhea Durham in 2001 while doing a press junket in New York City. He asked her to go on a date with him, and she agreed.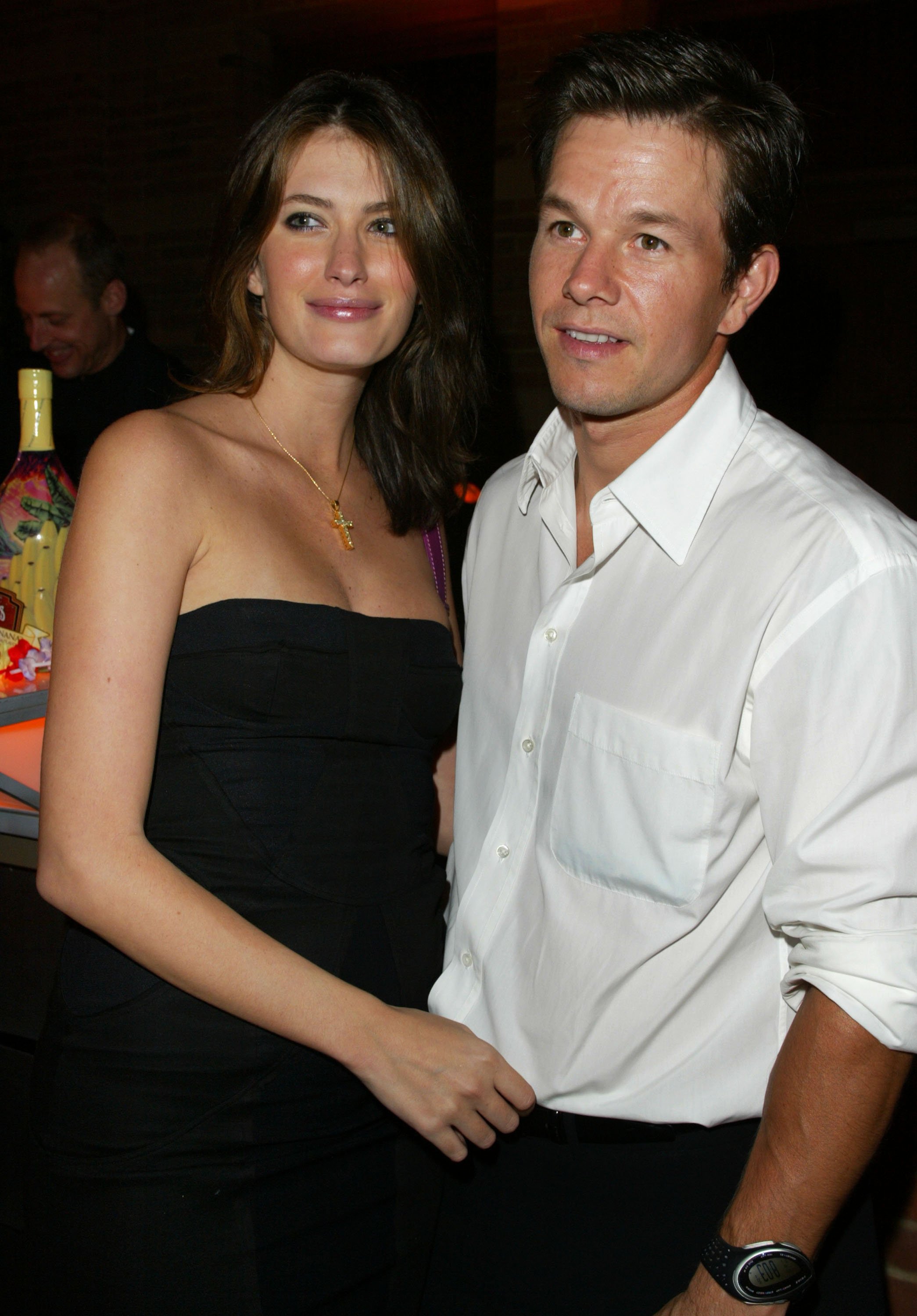 Rhea Durham and Mark Wahlberg at The Carl Wilson Foundation Presents an Evening With Brian Wilson and Friends in Los Angeles, California, on October 16, 2003 | Source: Getty Images
After the date, Mark asked Durham if she wanted to accompany him to church the following morning, and her answer was yes again, and that was how their first date played out! They attended a service at New York's St. Patrick's Cathedral for their first date.
Mark said he knew soon after that date that Durham was the right woman for him, but he wanted to ensure he could be "the man" he needed to be. In a previous interview, the actor explained what a significant role the former model played in his life, saying:
"I owe a lot to my wife. She has helped me become the man that I am and created a beautiful life for me and our children."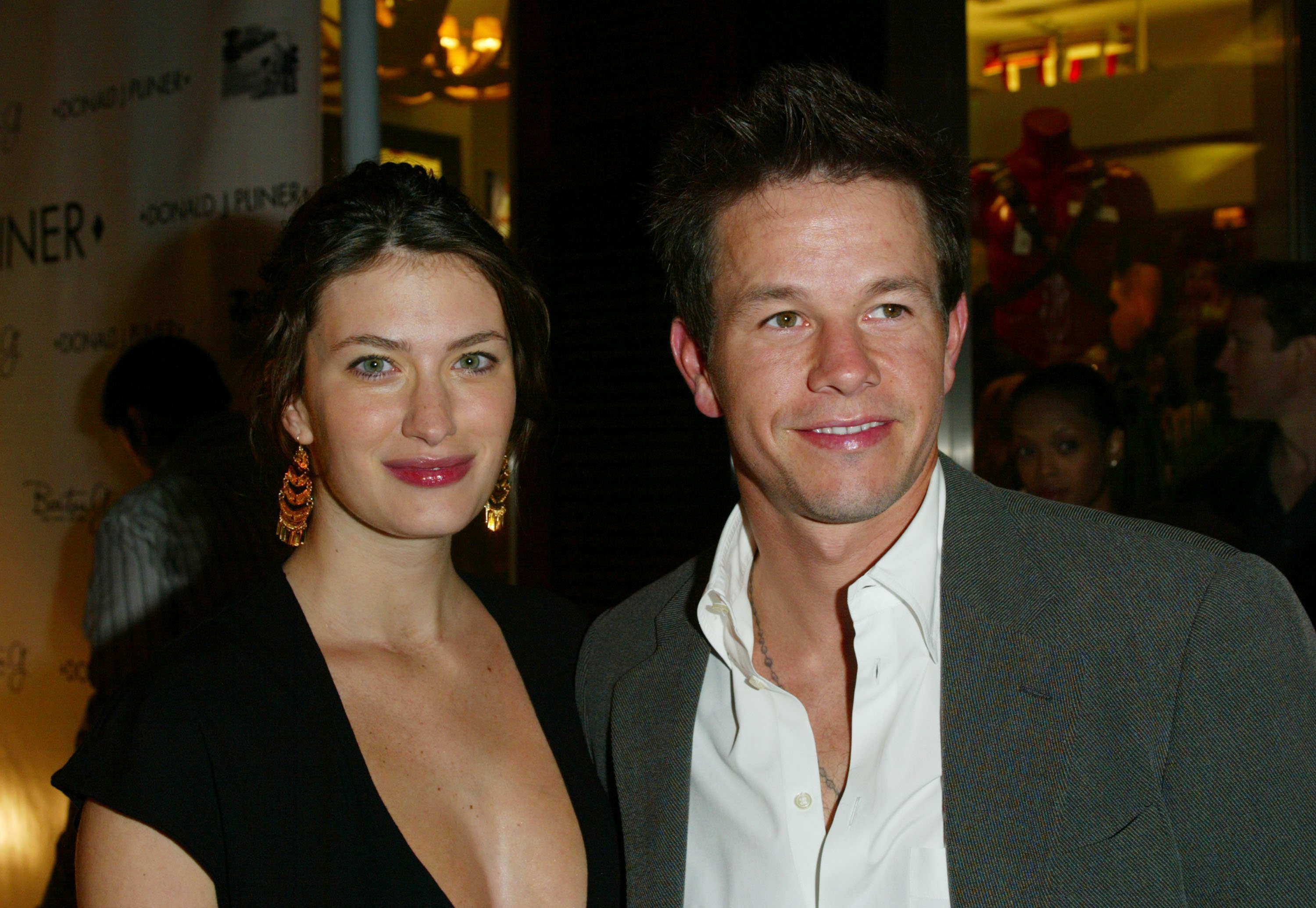 Rhea Durham and Mark Wahlberg at the Grand Opening of The Donald J Pliner Boutique in Beverly Hills, California, on September 25, 2003 | Source: Getty Images
Mark also shared that he knew Durham loved him for who he was, and she was someone he could trust. The star confessed that until he met her, he hadn't become ready to have a family with anyone.
In September 2003, Durham welcomed the couple's first child, daughter Ella. As a new father, Mark felt he had to be "more conscious" of the decisions he made and admitted he regretted making "Boogie Nights," and confessed how Durham changed his perspective, stating:
"It was not until I met my wife and we had our daughter that I went, 'Oh my God, this is happening for a reason."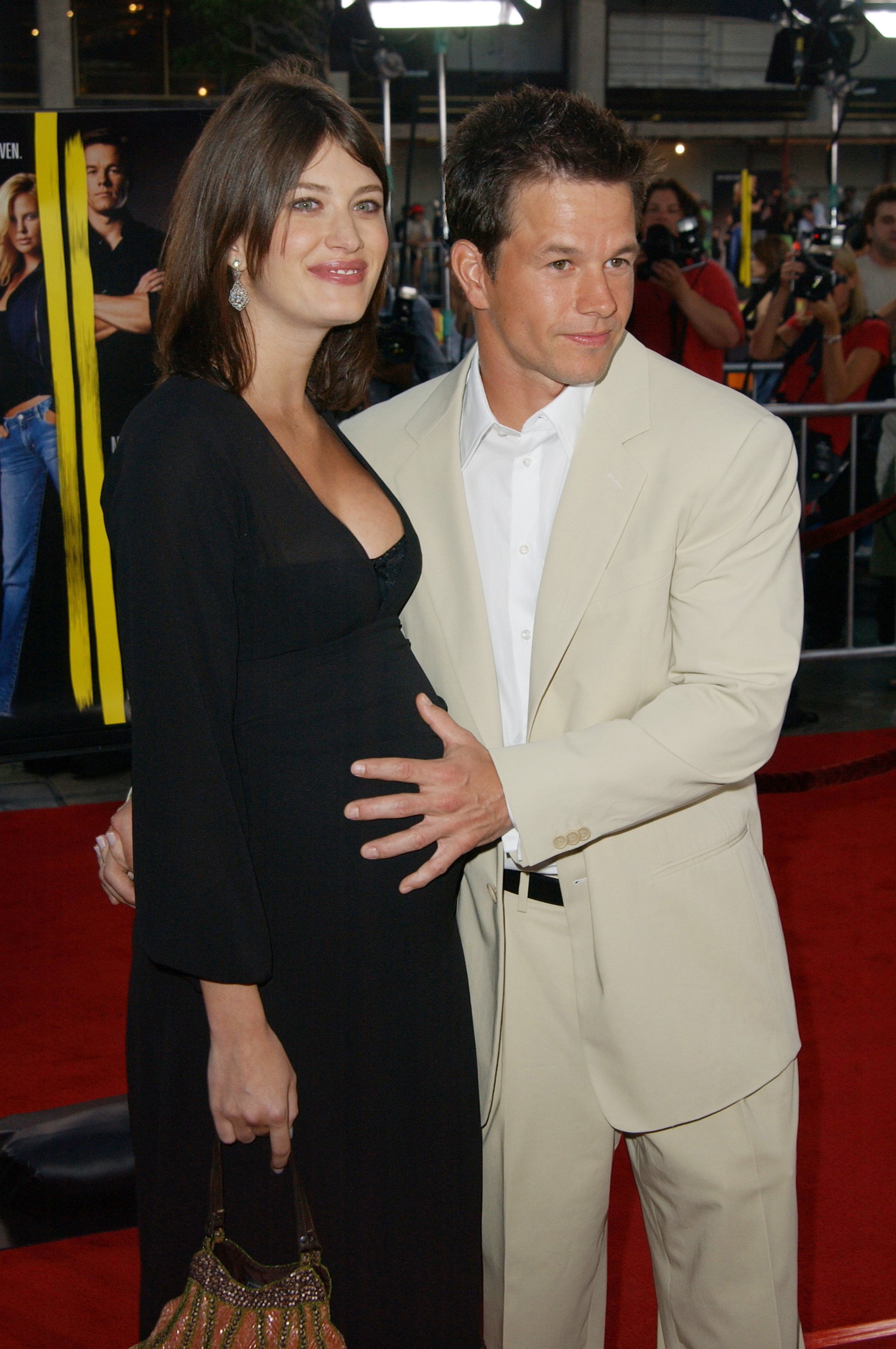 Rhea Durham and Mark Wahlberg at "The Italian Job" premiere red carpet arrivals in Hollywood, California, on May 27, 2003 | Source: Getty Images
The star further explained, "So now I have the utmost respect for women and teach my boys that. They shall not take the path that daddy took." However, the actor's past still surfaced and filtered into his present life.
Mark's Children's Reactions to His Past
By November 2018, Mark married Durham in 2009 and had four children with his wife, Ella Rae, Michael, Brendan Joseph, and Grace Margaret. In August 2022, while appearing on "The Ellen DeGeneres Show," he was asked if his children had ever seen his musical performances.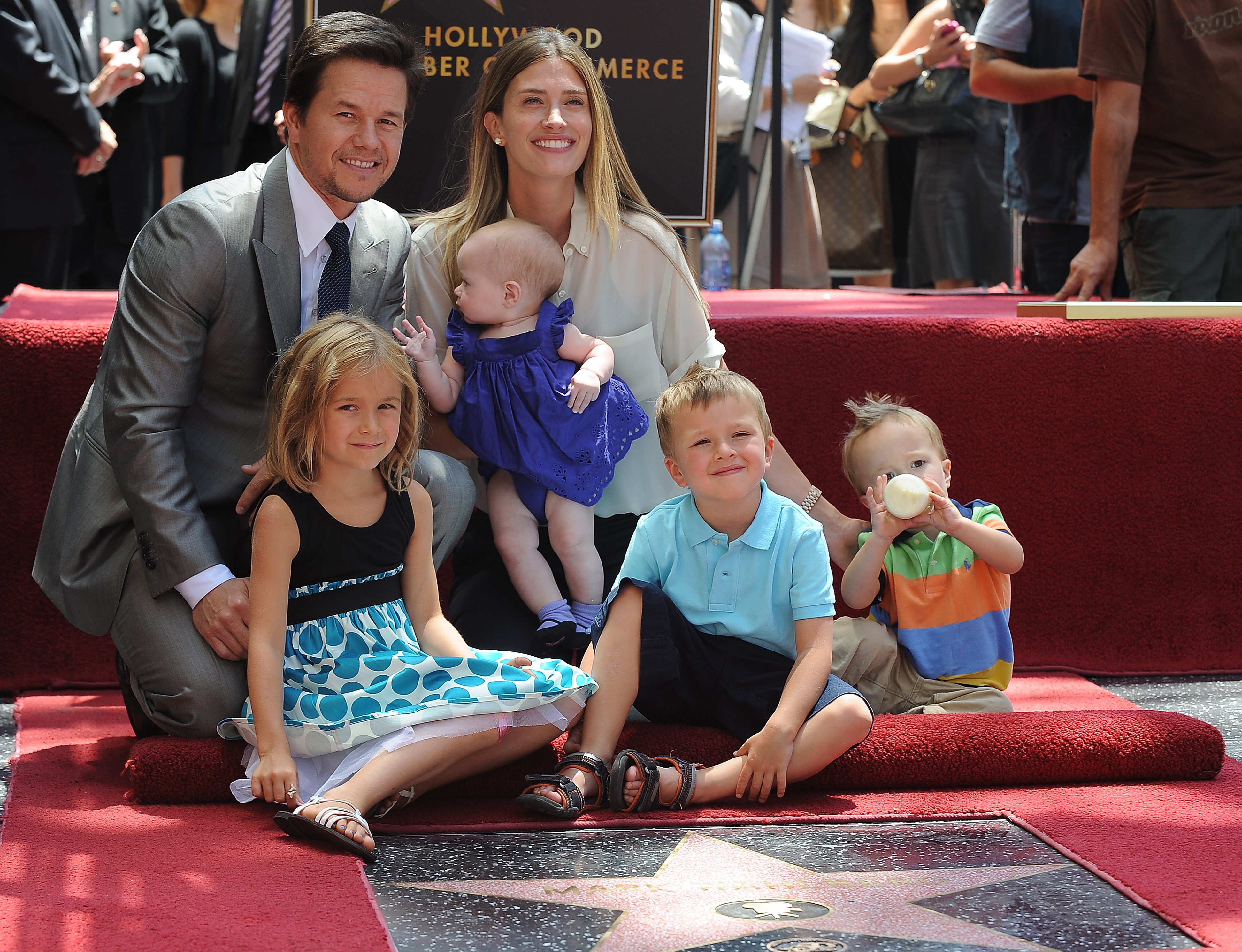 Mark Wahlberg, Rhea Durham, and their children Ella, Grace, Michael, and Brendan as the actor is honored with a star on the Hollywood Walk on July 29, 2010 | Source: Getty Images
Mark said, "They've seen videos of me performing, and they are mortified." The star revealed that when his children saw a photo of him as Marky Mark in his underwear, they felt embarrassed.
The actor's son, who turned 16 that year, was embarrassed by everything his father did, even things other people thought were cool! During his 2018 "Sunday Today" interview, Mark was asked what his children thought of the song "Good Vibrations."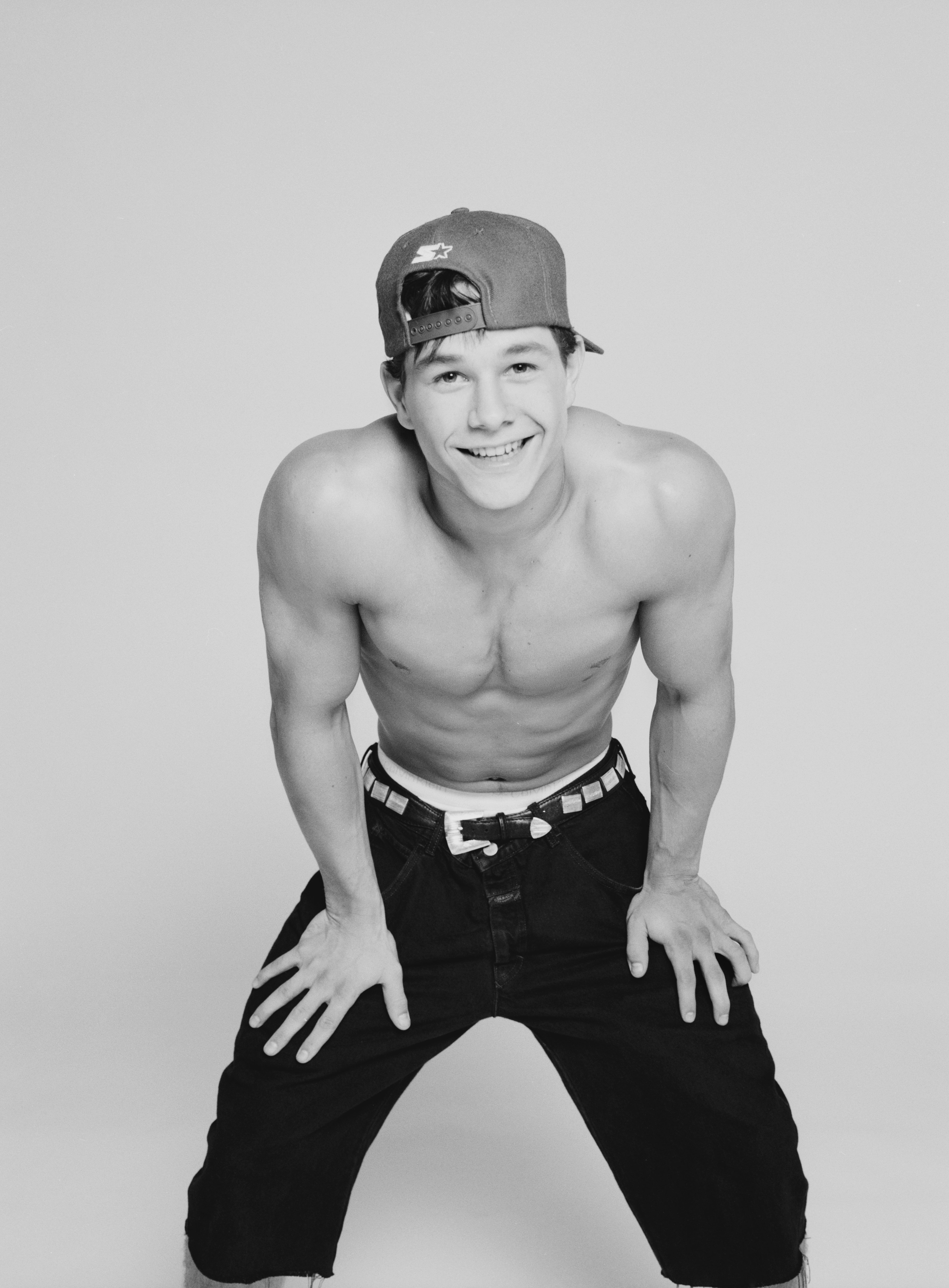 Mark Wahlberg of Marky Mark and the Funky Bunch posing in the studio in 1991 | Source: Getty Images
The star shared that the song came on at one of his son's football games, and Durham started laughing and looking at their boy. Mark's son was so embarrassed he buried his head in his helmet, adding:
"It's fine for me. I don't want to make their life any more difficult. My past is not their burden to bear."
Dealing With His past and Becoming an Example for His Children
Mark worried about his children's thoughts on his past movies but not so much about the opinions of his friends. He told The Times that his focus was to make his children proud.
In 2018, the actor revealed that his children were too young to have seen many of his films, but he'd allowed them to watch "Transformers," "Daddy's Home," and "Invincible." Mark also shared his offspring had sneakily viewed "Lone Survivor" and "Shooter!"
In 2014, the star told Esquire that he attended Catholic mass each morning, and when he was in a rush, he stopped outside for prayer. On Sundays, he and his family went together to mass.
The "Ted" actor once had a rosary tattoo around his neck, and over several years he underwent laser treatment to remove seven tattoos. He only managed to take his two oldest children once to a session so they could see how getting tattoos without proper consideration could end badly.
Ultimately, it seemed Mark [Wahlberg] was a strict father and quite open with his children.
The star had over thirty treatments for the removals, and the last one coincided with Mark getting his high school equivalency diploma. He got his certificate after his former high school principal suggested he earn his diploma online.
The actor believed he couldn't insist his children should go to school and get an education if he didn't have his diploma. He said he was proud of having attained it and could further his education by studying film if he wanted to.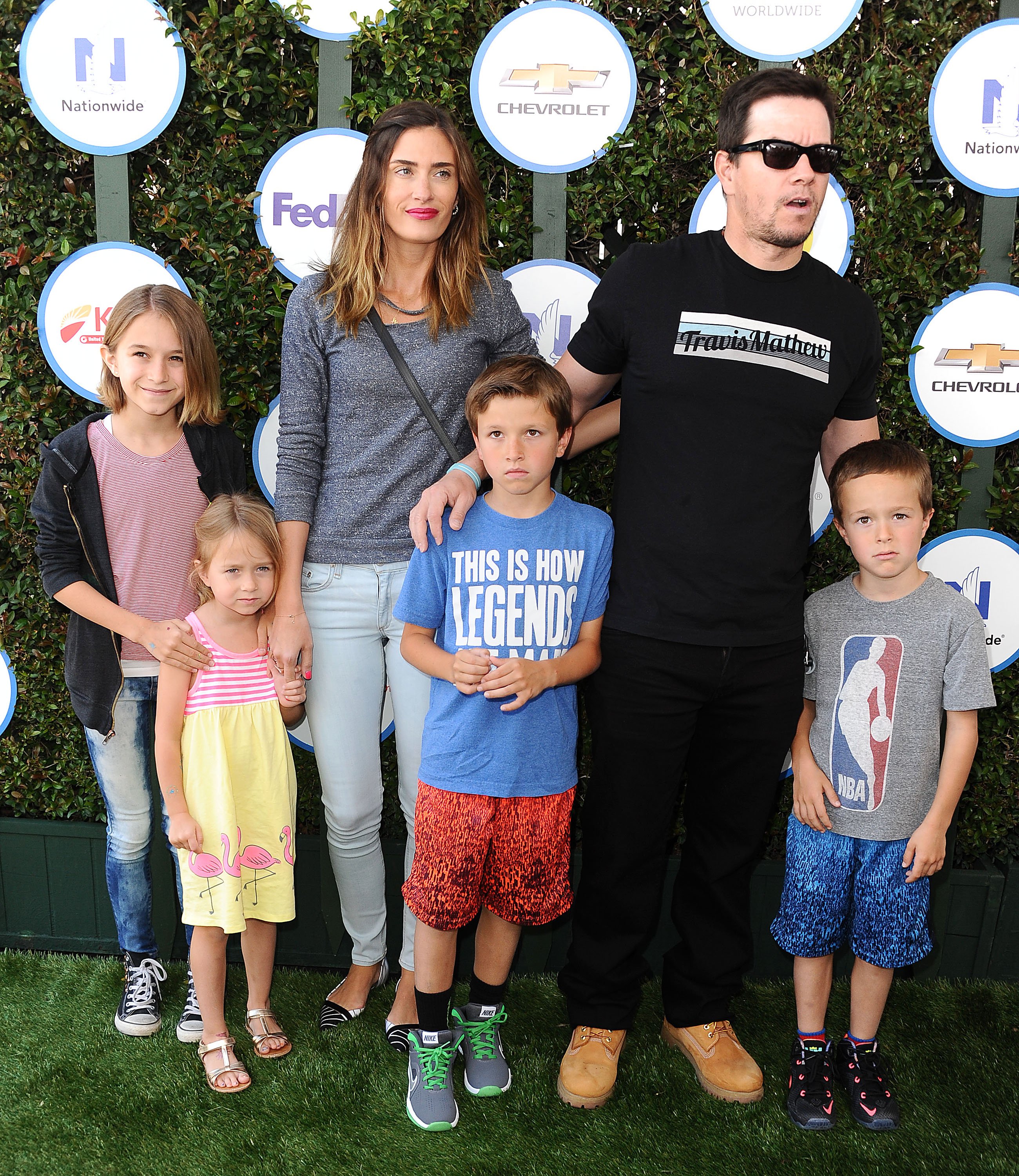 Rhea Durham and Mark Wahlberg with their children Brendan, Grace, Ella Rae, and Michael Wahlberg at the Safe Kids Day on April 26, 2015, in West Hollywood, California | Source: Getty Images
​​​​​​Speaking to Esquire, Mark shared that he wanted to give his children enough trust so they could share things with him. He made the statement while his sons had fun and
confessed
:
"I don't want them to be terrified of me, you know? But I don't want them to think they can do whatever they want and get away with it, either, because they can't."
Durham's husband said he thought it was important always to be involved in every aspect of his children's lives. Ultimately, it seemed Mark was a strict father and quite open with his children.
Please fill in your e-mail so we can share with you our top stories!