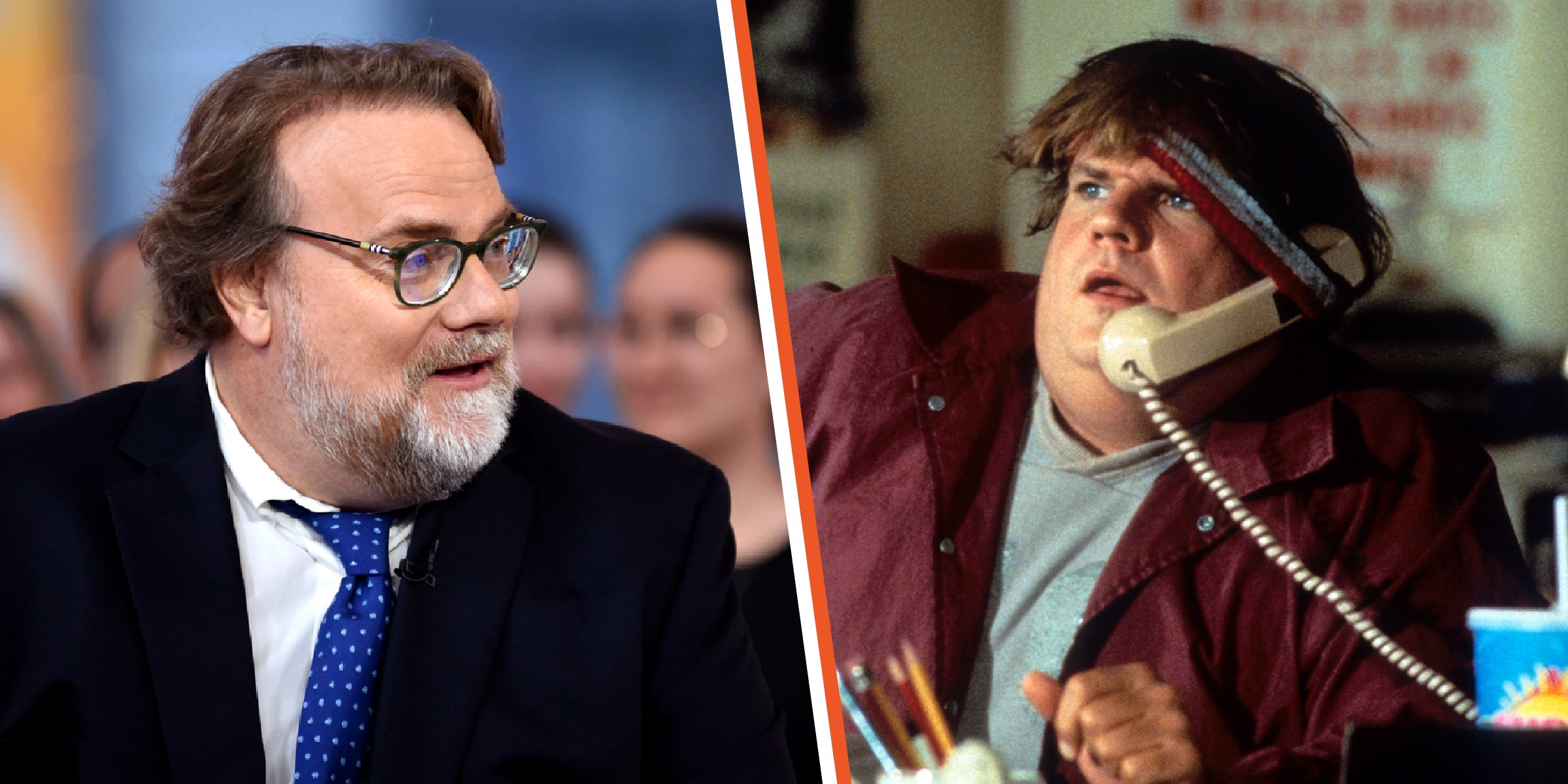 Getty Images
Kevin Farley Is Late Chris Farley's Brother Who Continues His Legacy in Comedy - Get To Know Him

Kevin Farley is late comedian Chris Farley's brother, who tragically died in 1997. The 57-year-old actor and comedian continue his brother's legacy in comedy.
Kevin Farley is one of Chris Farley's siblings who's also in the entertainment industry. Chris was a well-known actor and comedian who made his debut on TV in 1990 when he joined "Saturday Night Live."
Besides being a comedian, Chris was also an actor, appearing in numerous popular films. Some films he landed roles in include "Beverly Hills Ninjas" and "Tommy Boy."
Sadly, the comedian died of a drug overdose in 1997. Since then, his siblings, Kevin and John Farley, have continued to ensure that their brother is never forgotten and are continuing his legacy. Get to know Chris Farley's brother, Kevin Farley.
Chris Farley's Brother Kevin Is Also a Comedian
Kevin Farley was born in Madison, Wisconsin, on June 8, 1965. He's one of five siblings; he has three brothers and one sister. The 57-year-old attended Marquette University in Milwaukee, where he majored in Business. He worked for his father's company selling asphalt before his brother Chris convinced him to pursue a career in show business.
In 2015, he opened up about growing up with his late brother Chris and how they both dreamt about becoming comedians from an early age. Kevin said comedy influenced the way he interacted with his brother and further stated:
"We looked at comedy as a competitive thing, so if you were funnier that day, you'd get a star."
He also spoke about the films he and Chris loved watching as kids. Kevin said they watched "Caddyshack," Blues Brothers," and "A History of the World" films "over and over again." The pair acted out the films and even answered each other in movie quotes.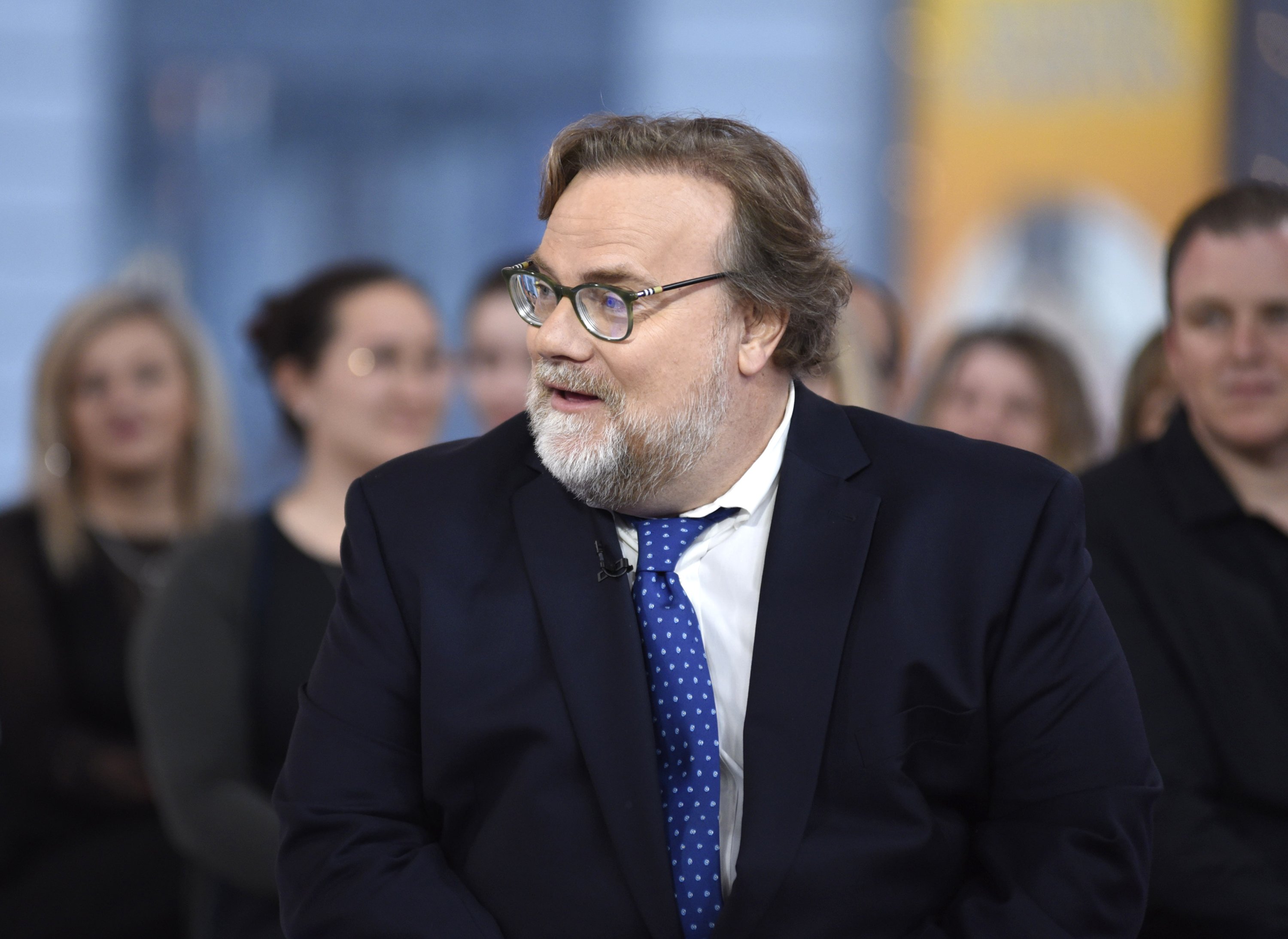 Kevin Farley is a guest on "Good Morning America," Thursday, May 23, 2019, on the Walt Disney Television Network. I Source: Getty Images
By profession, Kevin is an actor, writer, and director. He catapulted to fame in 1999 after he joined the fictional boy band "2gether." They released two albums and a single, which became a huge success.
Eventually, a self-titled sitcom was created by MTV and received rave reviews. Kevin also appeared in television shows such as "Joey," "That '70s Show," "Just Shoot Me," "3rd Rock from the Sun," "Curb Your Enthusiasm," and more.
As mentioned earlier, Kevin is more than just an actor and comedian; the star is also a writer and director. Kevin made his directorial debut in 2011 with the comedy "Hollywood & Wine." Kevin's second film was "Paranormal Movie" in 2013, in which he also acted alongside Eric Roberts and his brother John Farley, a comedian and actor.
Chris's siblings always mention him during interviews. Kevin has maintained a close relationship with Chris's "Saturday Night Live" castmates. He has also landed roles in film and television where he acted alongside many of his brother's castmates, such as "Joe Dirt" in 2001 and the sitcom "Rules of Engagement."
Chris' Death Was a Big Tragedy for Kevin
In 2019, Chris Farley's brother Kevin spoke to Fox News about the late comedian. Regarding his brother's addiction, Kevin said "it was a struggle" for Chris but believed his brother fought hard and "did the best he could." Kevin further stated:
"He rose to fame very quickly. And I think with that came a lot of pressures that he wasn't really prepared for."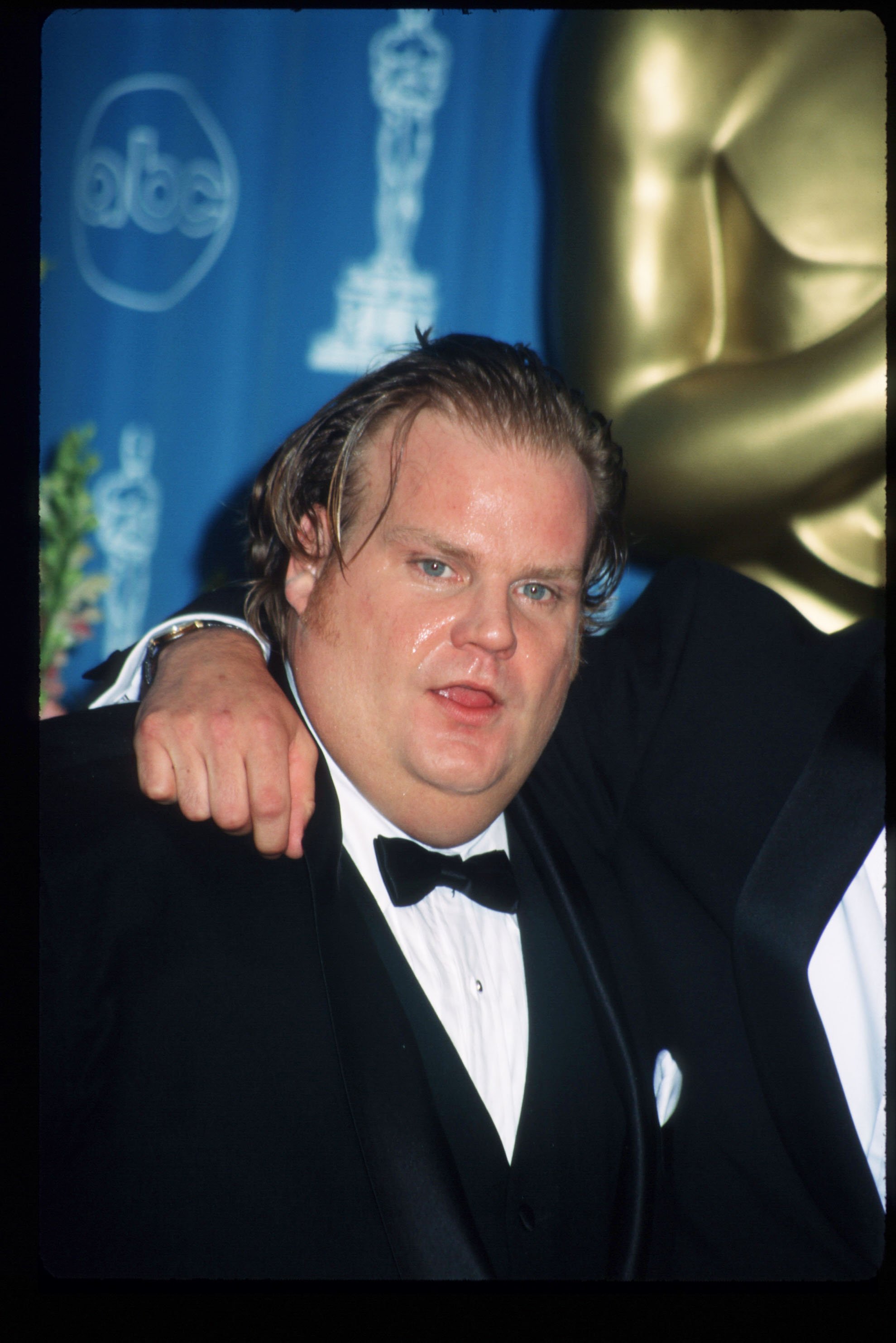 Chris Farley attends the 69th Annual Academy Awards ceremony on March 24, 1997, in Los Angeles, CA. I Source: Getty Images
The director also said his brother had dreams and enjoyed his work and life. But he said, "Addictions can play tricks with your brain and your self-esteem," which he thinks Chris struggled with. He also said his family and friends tried to help Chris.
Kevin went on to talk about how they coped after Chris's death revealing that it was through the family coming together that they could get through it. He said they "were all there for each other."
Chris Farley's brother and his sibling John continue their brother's legacy, and Kevin said he wanted people to remember Chris as "one of the funniest guys that ever lived." Kevin also said he wants who Chris Farley was to be remembered as "he was a kind person," which is what he thinks is what "his legacy will be."
Please fill in your e-mail so we can share with you our top stories!