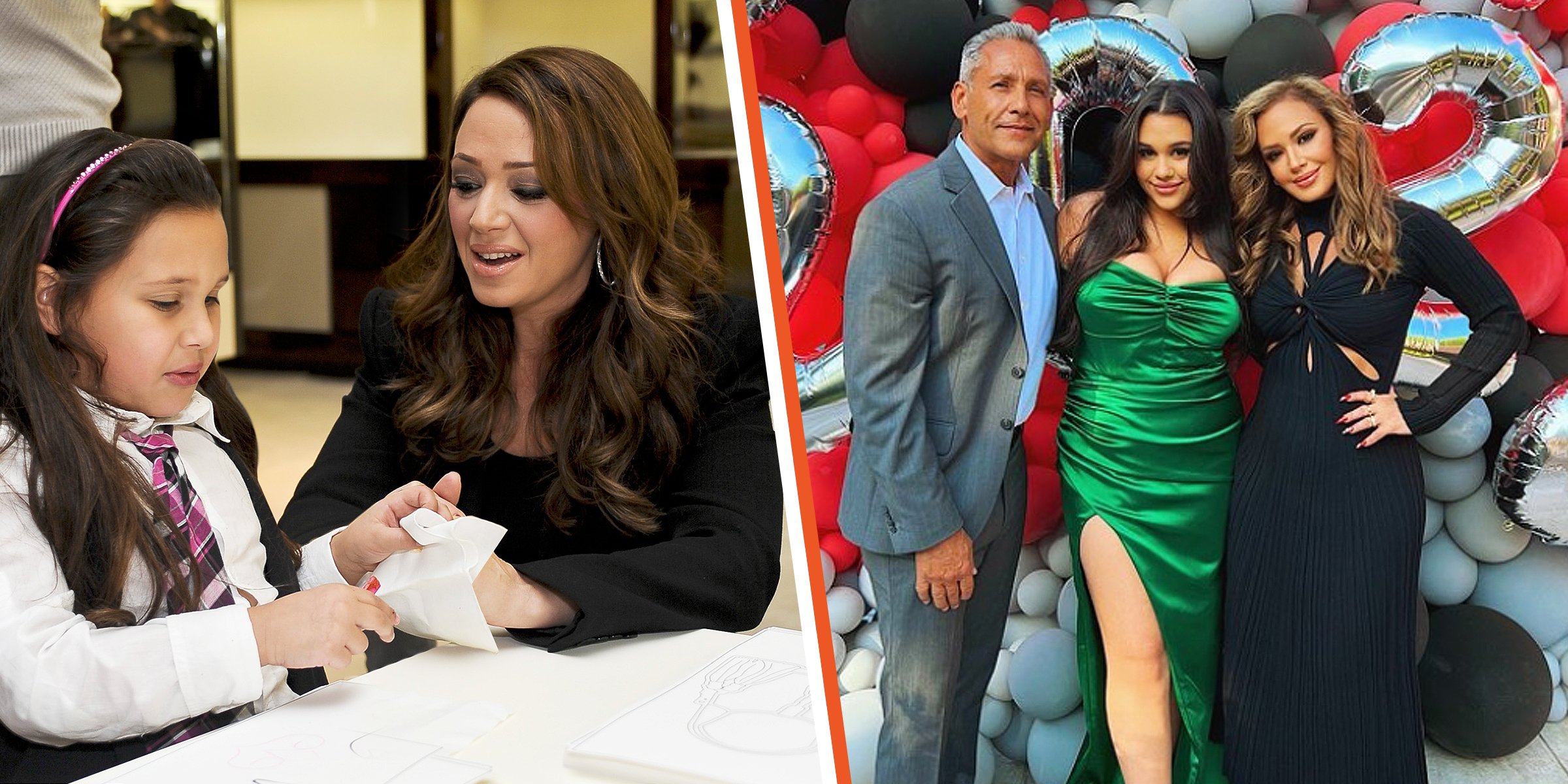 Sofia Bella Pagan and Leah Remini | Angelo Pagan, Sofia Bella Pagan, and Leah Remini | Source: Getty Images | Instagram.com/leahremini
Sofia Bella Pagan: Get To Know Leah Remini's Daughter Who Inspired Her to Leave Scientology

Sofia Bella Pagan is the daughter of "Kevin Can Wait" actress Leah Remini and her father, Angelo Pagan, is an artist, actor, singer, producer, and entrepreneur. As a child, she inspired her mother to leave the Scientologist church.
Leah Marie Remini is not only an actress but a talk show host, producer, editor, and author, born on June 15, 1970. At 14, she left school after she and her mother moved to Los Angeles.
A few years later, she starred in "Living Dolls," a spinoff of the 1984 sitcom "Who's the Boss?" In 1998, she starred as Carrie Heffernan in the cult-hit CBS sitcom "The King of Queens" and gained fame as the series ran until 2007.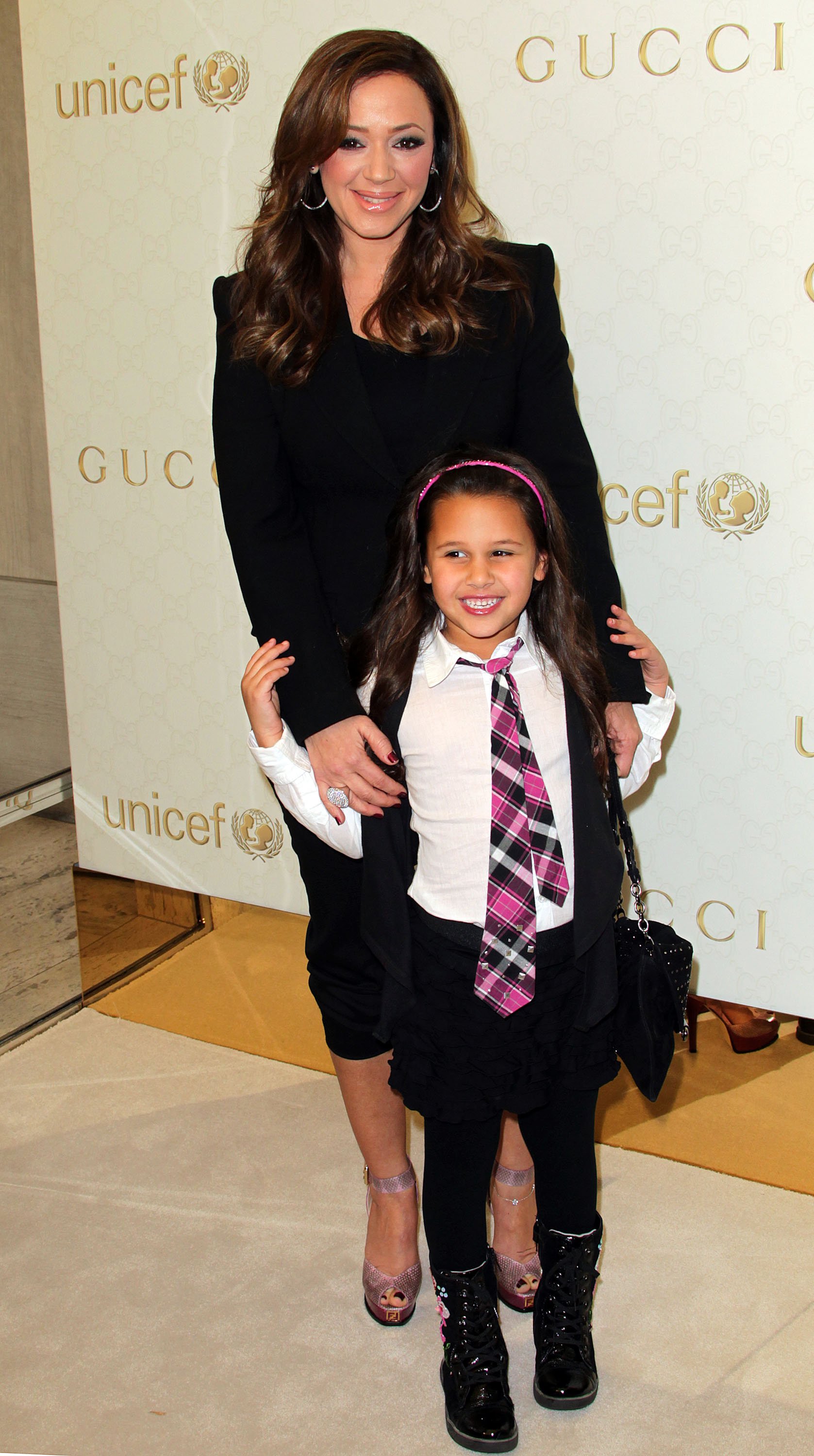 Leah Remini and Sofia Bella Pagan at the Launch of the Gucci Children's Collection on November 20, 2010 | Source: Getty Images
She has also starred in "Old School," her reality show, "Inside Out: Leah Remini," "In the Motherhood," and even appeared in an episode of "The Young and the Restless," among other roles.
On July 19, 2003, Remini married her longtime boyfriend Angelo Pagan, and they welcomed their only child, Sofia Bella Pagan, less than a year after marriage.
After years of being a member of the Church of Scientology, Remini revealed that her daughter inspired her to leave. After leaving, Sofia got baptized in a Catholic church, and the actress wrote a book titled "Troublemaker: Surviving Hollywood and Scientology."
Sofia Bella Pagan Is Leah Remini's Only Daughter: All about Her
Remini got pregnant with Sofia while starring in "The King of Queens." However, the creators worked her weight gain into the script to explain why she added weight. They wrote that her character had lost her job and lounged around the house, eating all day.
The actress also received a backlash for the weight she added. She said no one was concerned about the weight she had lost after giving birth. They were more concerned that she had gotten fat.
On June 16, 2004, Remini welcomed her daughter, who weighed just under 6 pounds and 5 ounces. While talking about motherhood, the actress said:
"You really don't realize, until you have a child, how much you can love another person. I literally can say I would die for this person."
Sofia grew up to be a strong-minded child who made her mother proud. Her mother believes that her strength comes from the fact that they left the Church of Scientology.
In 2014, Sofia starred as herself in her mother's reality show "Leah Remini: It's All Relative." Two years later, she starred as a mean girl in Jojo Siwa's music video "Boomerang."
In 2015, she got baptized as a Catholic, and her parents were excited about the new beginnings. Even though she is the only child of her parents, she has three older stepbrothers.
Sofia's father has two sons, born in 1986 and 1988, from his first ex-wife, Elaine Aviles, and another son, born in 1993, to his second ex-wife, Raquel Williams.
Today, Sofia has become a beautiful young woman ready to leave for college. On May 21, 2022, she and her parents attended her senior prom, and her mother wished she wasn't growing up too fast.
Sofia Bella Was the Reason Leah Remini Left Scientology
Sofia Bella Pagan was one of the reasons her mother left the Church of Scientology. Remini revealed that as her daughter reached the age of acclimation into the Church, she had to look back at her childhood.
Even though her father left them when they were kids, the actress had resented her mother for always being absent. Her mother had followed the "Church First" mantra and was always never at home.
Remini, who always wanted to put her family first, realized that she was becoming like her mother. She was putting the Church first before her family and did not like the message it sent to Sofia.
The actress decided to break the cycle, and she and her family left the Church. Today, they live according to their rules and have more time for one another.
Please fill in your e-mail so we can share with you our top stories!