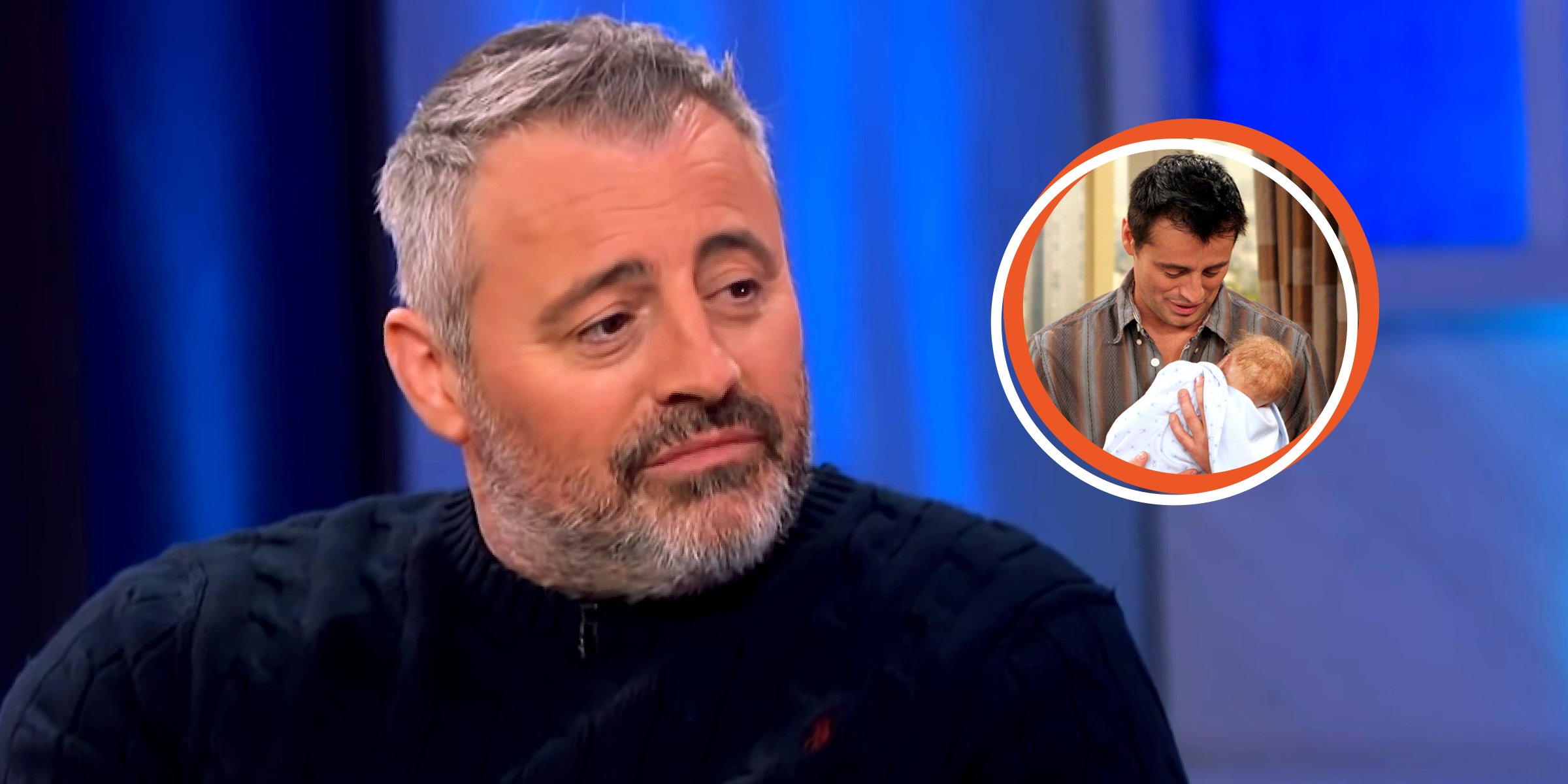 Matt Leblanc | Matt Leblanc and Marina | Source: Youtube.com/c/kellyclarksonshow | Getty Images
Matt LeBlanc Stopped Acting & Became Full-Time Dad to His Little Daughter Who Had a Rare Disease

During his time on "Friends," Matt Leblanc was portrayed as a dim-witted fellow, casanova, but a loyal friend. In reality, the actor also stirred infidelity rumors, but he was a loving dad who was so concerned about his daughter's health that he quit acting to become a full-time caretaker.
From 1994 to 2004, "Friends" was among the most popular TV sitcoms. To date, it is described as the iconic relic of the 1990s.
It portrayed the reality of that era where there were no social media intrusions like today, but a group of friends ready to support one another. This show's faces that continue to stick with its fans are Jennifer Aniston, Matthew Perry, Courtney Cox, David Schwimmer, and Matt Leblanc.
Matt Leblanc was famous for his Joey Tribbiani role. He was an Italian-American actor struggling to climb up the success ladder. The audience loved the contrasts in his character.
He was good-natured, devoted to his friends, but also a ladies' man who had different escapades with women. At the same time, Joey, who found it challenging to process basic mathematics, also loves video games.
Following the end of "Friends," he starred in the spin-off "Joey." Later the actor switched to co-hosting a non-fiction series on BBC, known as "Top Gear," between 2016 to 2019.
During his success with "Friends," he dated many famous women. It was rumored that he dated Kate Hudson and also Brandi Glanville.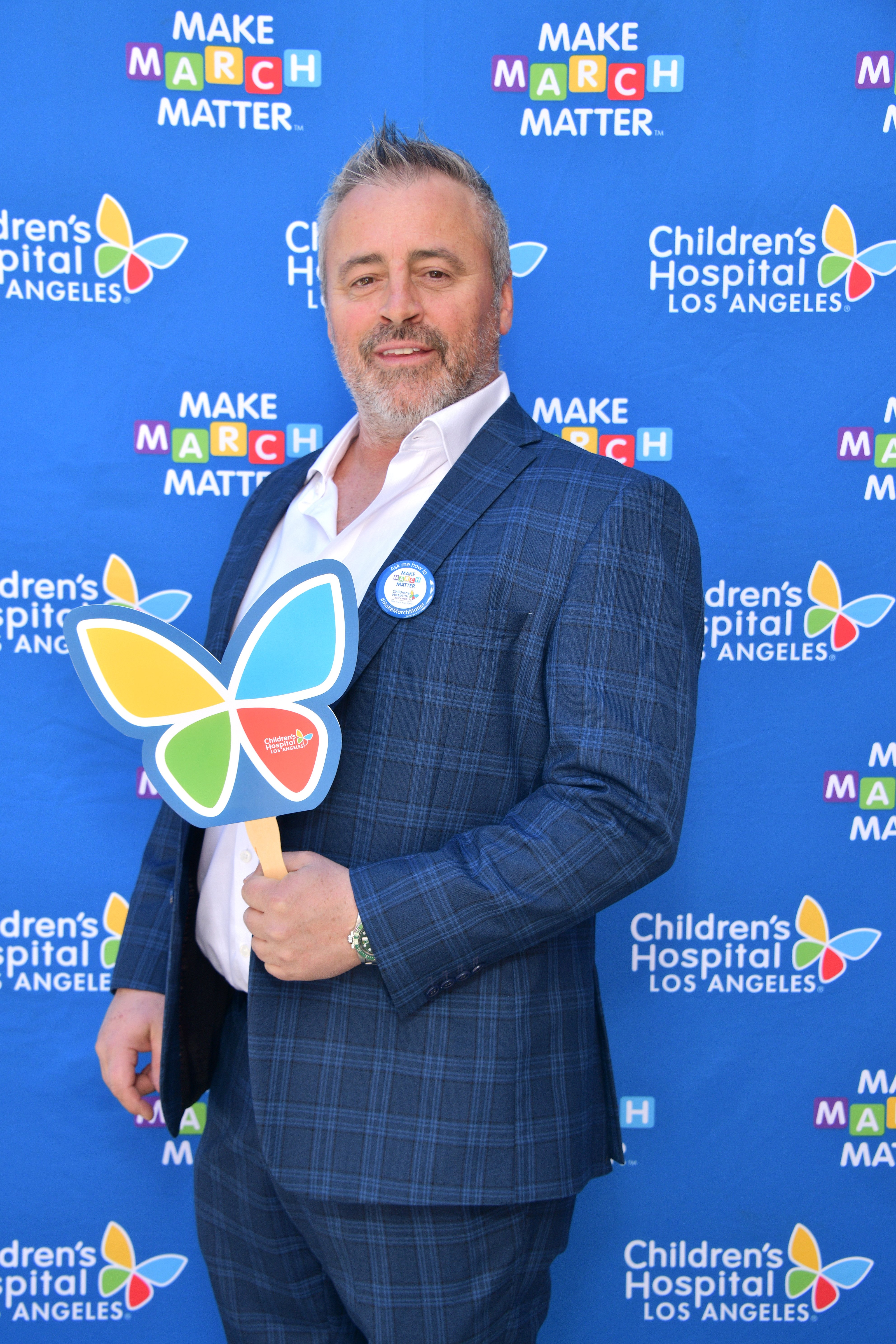 Matt LeBlanc at the 7th Annual Children's Hospital Los Angeles Make March Matter Kick-Off at Saban Auditorium on March 01, 2022 in Los Angeles, California. | Source: Getty Images
In 1997, he met Melissa McKnight, a British-American model. After a year of dating, the actor proposed. But they did not get married immediately.
Instead, it took about five years before they shared their marital vows. In 2004, Matt added a new title to his hat. He became a girl dad as the couple welcomed their daughter, Marina Pearl.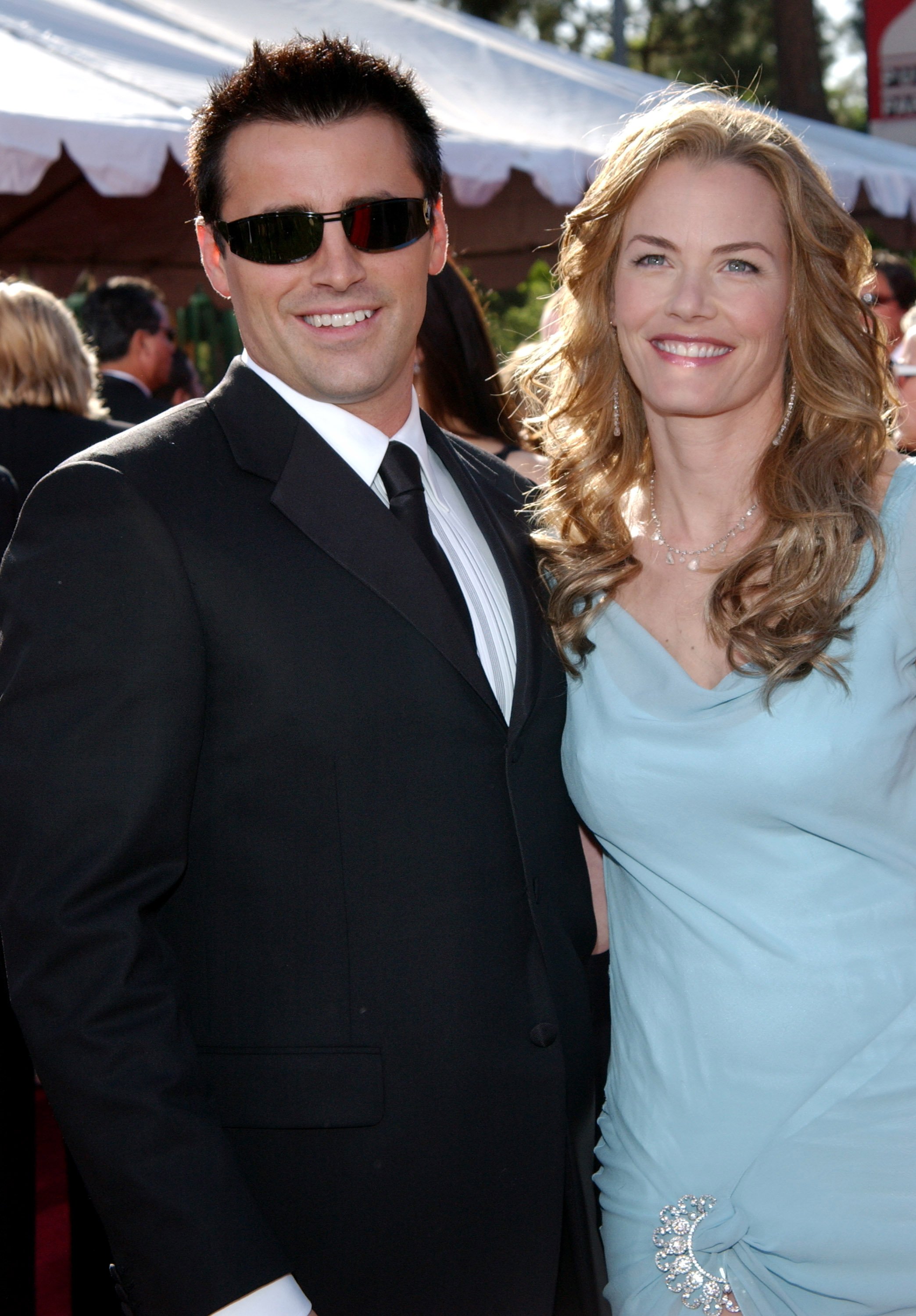 Matt LeBlanc and Melissa McKnight at The 56th Annual Primetime Emmy Awards in Los Angeles, California, United States. | Source: Getty Images
This was an exciting change for the TV co-host, who had never been a father before, yet he admitted that when he met his daughter, he was overwhelmed with nothing but love for her. In his words:
"I remember when my daughter, Marina, was born. The second I looked at her, I was in love, and I had never felt that way before. I couldn't believe it. I knew from that moment there was nothing that would stop me from loving her — even if she crashed my Ferrari."
Marina was born when Matt bagged his role in the "Friends" spin-off, "Joey." He confessed that the spin-off was nothing like the original, as people did not accept it as much as he had anticipated.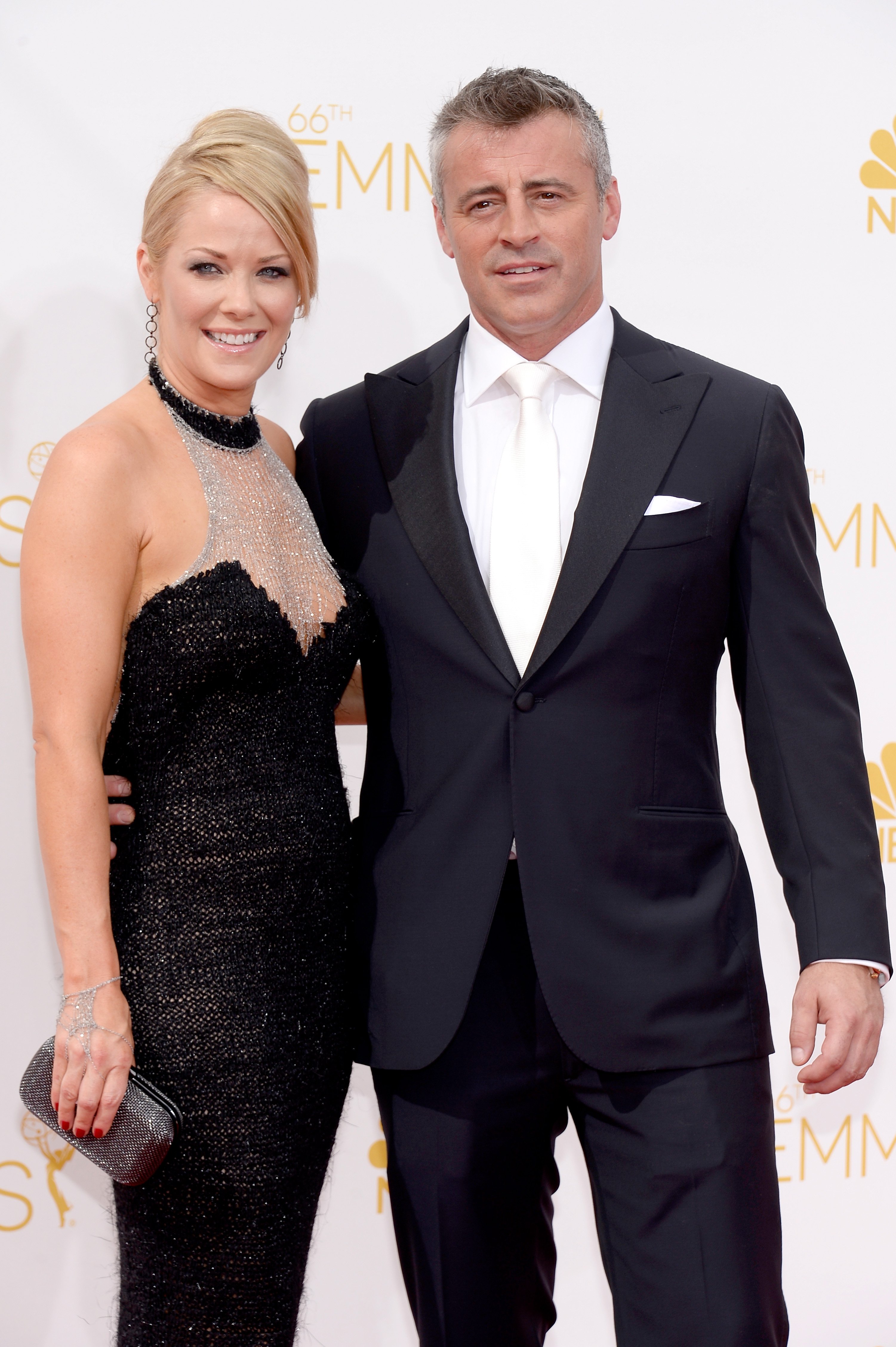 Melissa McKnight and actor Matt LeBlanc at the 66th Annual Primetime Emmy Awards at the Nokia Theater on August 25, 2014. | Source: Getty Images
So after working on the show, he decided to take a year off acting. However, it soon turned into a six-year hiatus. The actor was holed up in his California cattle ranch.
Many years later, Matt confessed that he felt exhausted after performing on "Friends" for ten years and needed the break. Still, this did not stop the job offers from coming. He said:
"For years and years, I barely left the house. I was burnt out. I wanted not to have a schedule, not be somewhere. I was in a position to do that."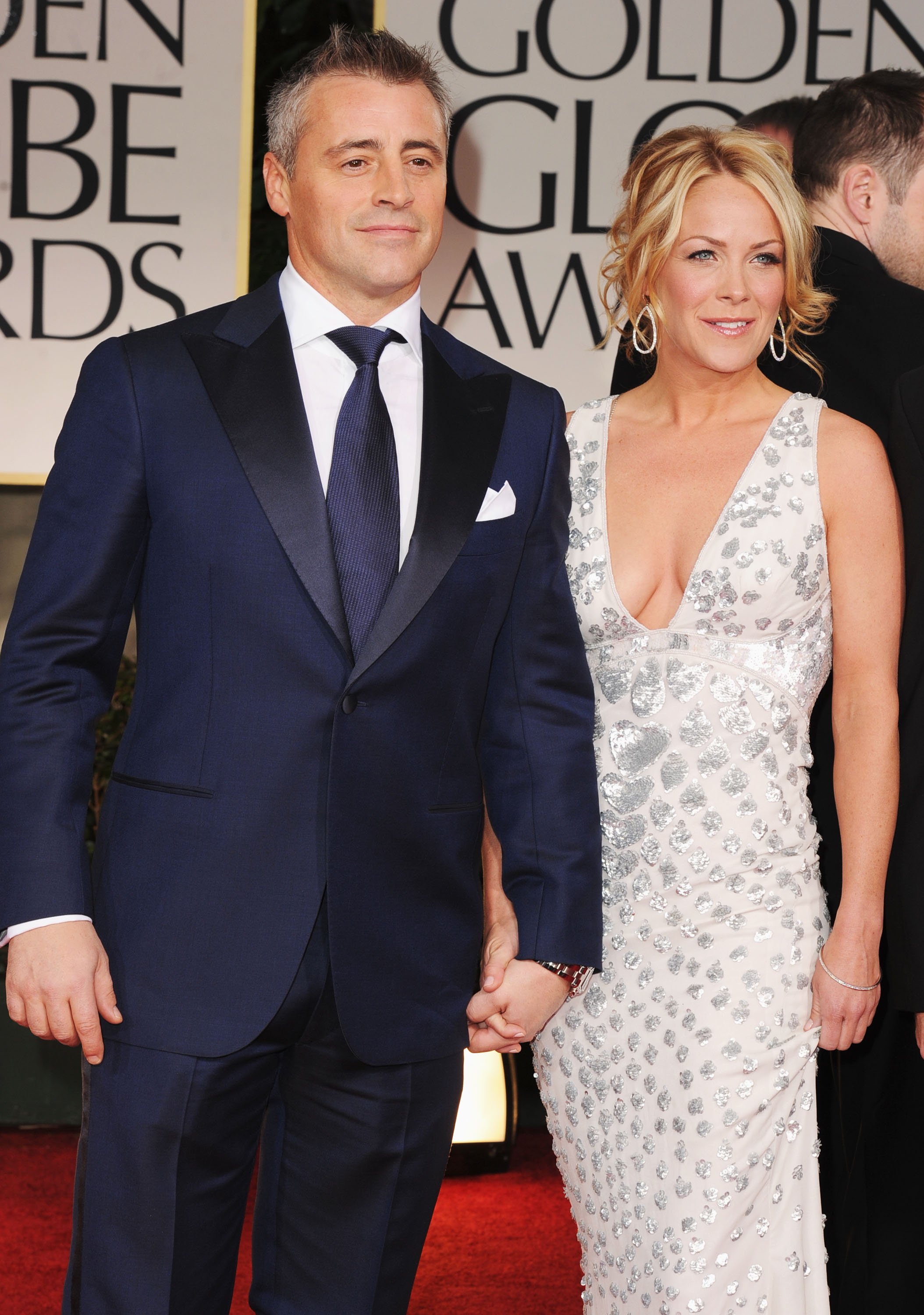 Actor Matt LeBlanc and Melissa McKnight during the 69th Annual Golden Globe Awards whic took place at the Beverly Hilton Hotel on January 15, 2012 in Beverly Hills, California. | Source: Getty Images
"My agent was bummed. Most actors call their agents and say, 'What's going on?'. I'd call mine and say, 'Please lose my number for a few years.' It was a very dark time. I almost had a nervous breakdown," the actor added.
During his long hiatus, Matt also went through some personal struggles and had to make some decisions. In 2006, 2-year-old Marina was diagnosed with a devastating brain condition called dysplasia.
That same year, the actor's marriage with the model crashed after he filed for divorce (sources confirmed that it was based on infidelity rumors).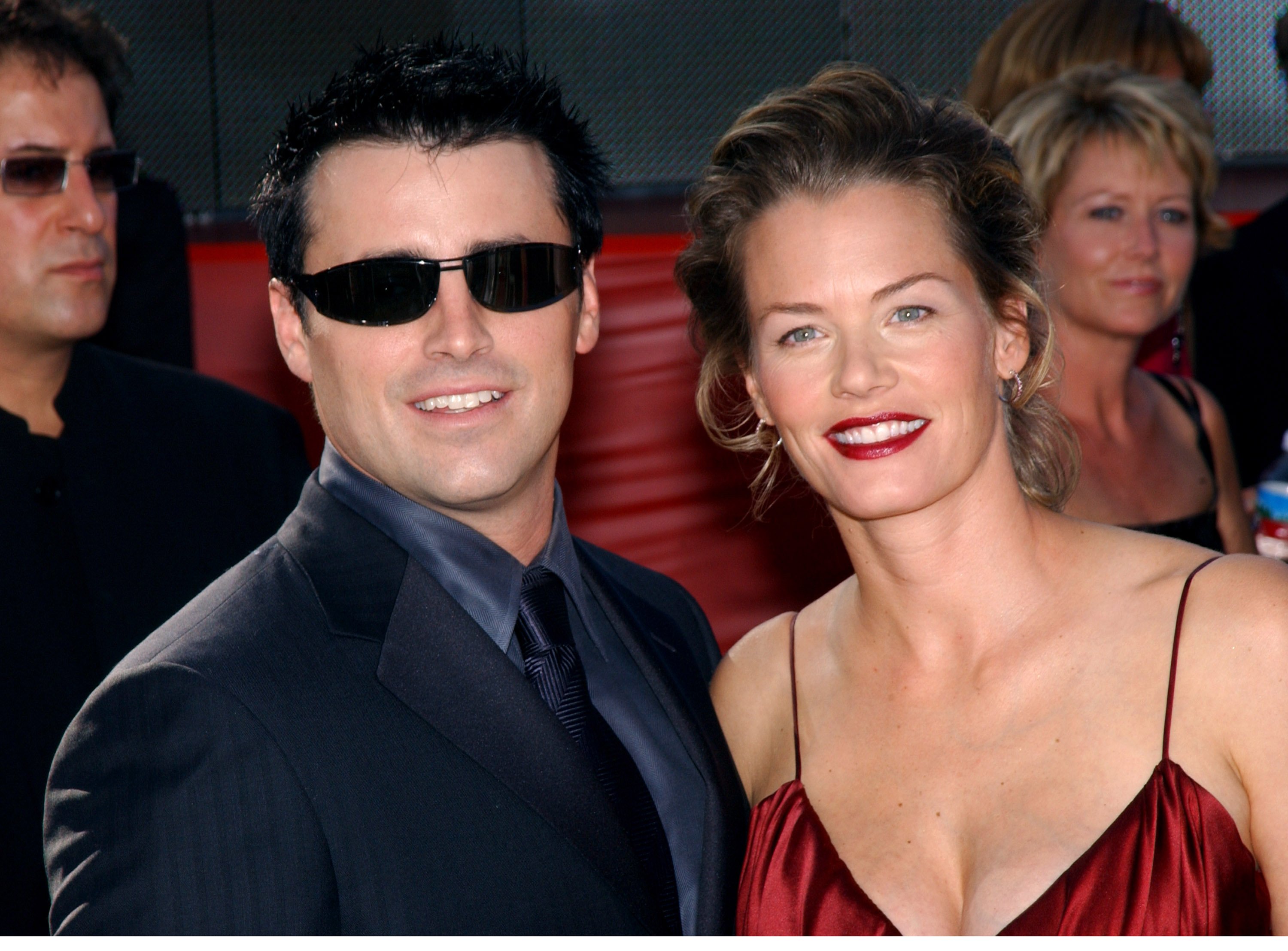 Matt LeBlanc and Melissa McKnight at The 55th Annual Primetime Emmy Awards - Arrivals at The Shrine Theater in Los Angeles, California, United States. | Source: Getty Images
However, a close friend of his ex-wife maintained that receiving divorce documents from the actor shocked McKnight.
This happened a few months after Matt moved out of the home he shared with his wife. In addition, he was romantically involved with his co-star, Andrea Anders, from "Joey."
The entire episode affected McKnight, who had sought couple's therapy but was declined by her ex-husband. Shortly after their separation, Matt brought Anders to live with him in his ranch house.
Matt was also hurt by his infidelity, which affected his marriage, but he felt devastated about his daughter's diagnosis, admitting that it was a terrible episode in his life. In his words:
"My daughter was diagnosed with a problem with her head. It was a very dark period. But I got through it. Don't they say what doesn't kill us makes us stronger?"
Matt Leblanc Stood by His Daughter
Even though Matt was not the perfect husband, he remained a loving dad, and being there for his daughter was never negotiable.
He did not hire a lawyer to proceed with his divorce settlement with McKnight; instead, the couple settled amicably, and their daughter remained their priority while they co-parented amicably.
Very little is known about Marina, except that she is college ready and has a fleet of hobbies, including being daddy's girl, binging on "Friends," and her love for horses.
Matt invested a lot of time in building a relationship with Marina and caring for her through the trial times.
Thankfully, at 11, she outgrew the medical condition. Still, it did not affect the father-daughter bond between the duo.
Matt expressed that he was grateful for their shared time. "Spending time with her is the best thing I've ever done. We have a great bond, and it's the best thing in my life," he maintained.
Since Marina's birth, the actor prioritized parenting his child, and as time went on, he tried evolving with the change in society to fit in as an excellent parent.
Matt indicated that fatherhood offered him many lessons. In 2014, he gushed about being present for his child, adding that he is proud to have learned patience. According to him: "I've become a lot more patient than I thought I was capable of."
Despite being famous, Matt has tried to keep his daughter away from the public. Marina, who is now an adult, keeps her details to herself and even runs a private Instagram account.
Very little is known about Marina, except that she is college ready and has a fleet of hobbies, including being daddy's girl, binging on "Friends," and her love for horses.
The father and daughter bond is so strong that Marina is very supportive of her dad's works, past and present.
In 2018, Matt revealed that she is an ardent viewer of "Friends" and that she nicknamed it "The Joey Tribbiani Show" before knowing its real name.
Their sweet bond is epic and inspiring. These two show that a father and daughter can be thick as thieves through the different stages of their lives from birth.
Please fill in your e-mail so we can share with you our top stories!
The information in this article is not intended or implied to be a substitute for professional medical advice, diagnosis or treatment. All content, including text, and images contained on news.AmoMama.com, or available through news.AmoMama.com is for general information purposes only. news.AmoMama.com does not take responsibility for any action taken as a result of reading this article. Before undertaking any course of treatment please consult with your healthcare provider.