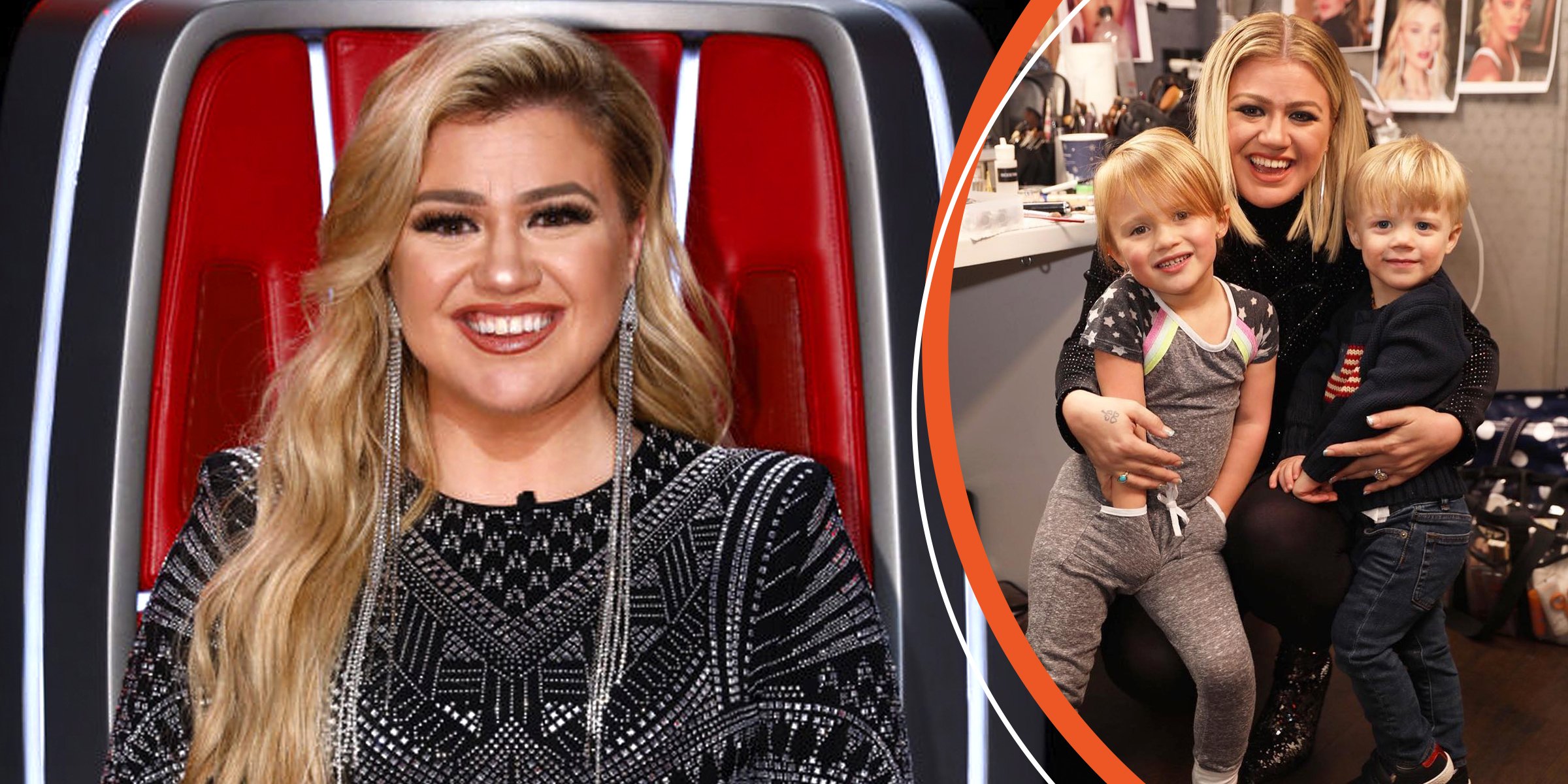 Kelly Clarkson, River Rose and Remington Alexander. | Source: Instagram/kellyclarkson | Getty Images
Kelly Clarkson Overcame 'Mom Guilt' & 'Shame' While Raising Her Kids Whom She Fought for amid Dramatic Divorce
Kelly Clarkson is ready to turn a new leaf in life after a long and messy divorce from her husband of seven years, Brandon Blackstock. The singer is prepared to focus on being a good mother and finally release the long-awaited album.
Kelly Clarkson is a singer with powerful vocals and the voice behind the hit "Since you have been Gone", however, fans have not heard from her in a while because of a messy divorce she just went through with her husband of seven years, Brandon Blackstock.
According to People, the singer filed for divorce, citing inconceivable differences, in June 2020. Clarkson also reportedly filed a request to be legally divorced by July of that year because she thought she and her ex-husband deserved to move on.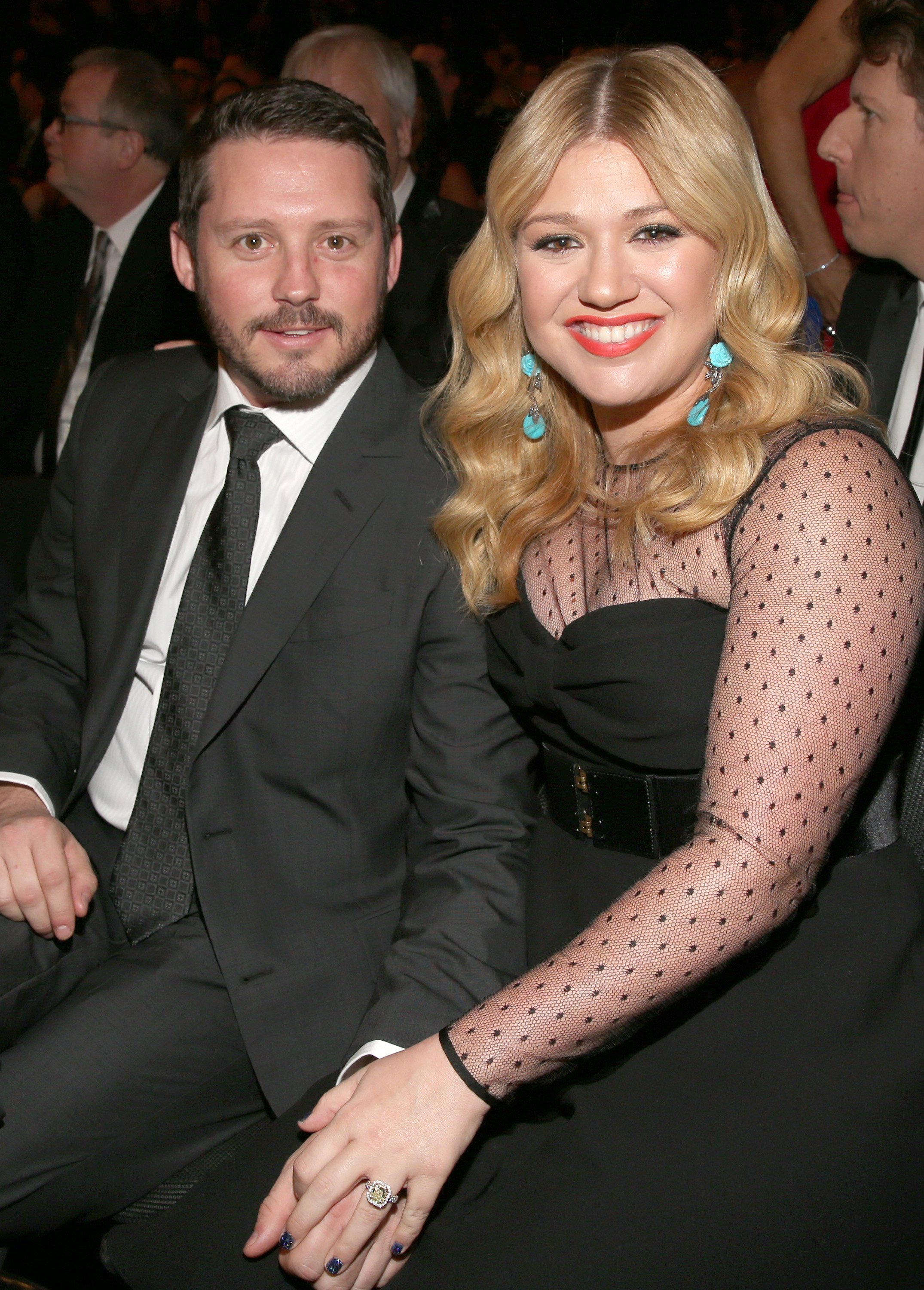 Kelly Clarkson and Brandon Blackstock at the Grammys in California 2013. | Source: Getty Images
Her request was allegedly granted in August. People further reported that Clarkson went on to file documents that would allow her to drop her marital surname, which would change her name to Kelly Brianne.
Regarding her children, River Rose, 7, and Remington Alexander, 5, the singer and host of "The Kelly Clarkson Show" has always been a doting mother despite her busy schedule. The couple reportedly agreed on joint custody, but the kids will continue to live with Clarkson in Los Angeles, confirmed People.
After a long two years, Clarkson and Blackstock finalized their divorce in 2022, as stated by People, but this final agreement left the singer with heavy spousal support payments.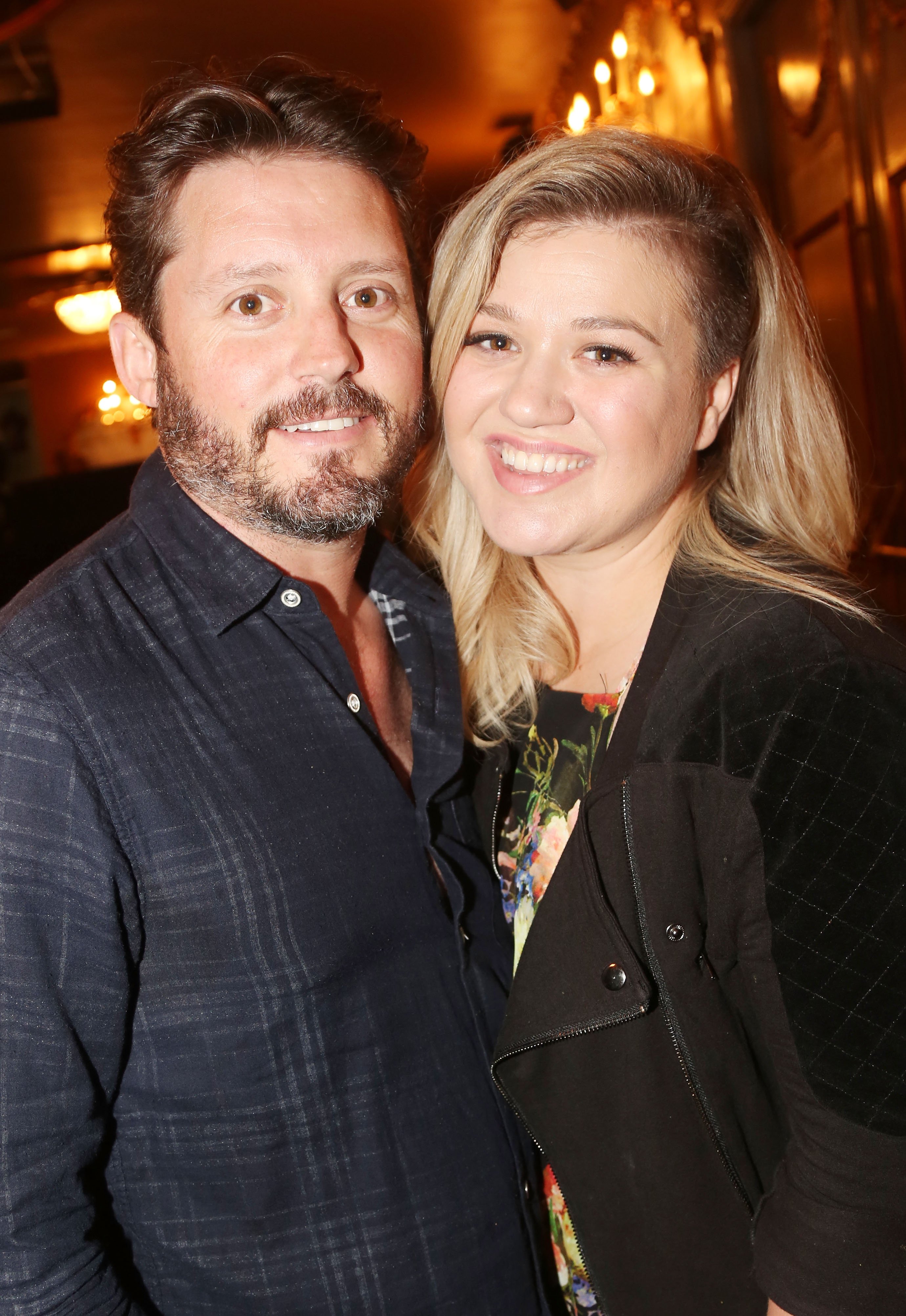 Kelly Clarkson and Brandon Blackstock in New York 2015. | Source: Getty Images
People reviewed the final documents and reported that Clarkson would be paying a once-off payment of just over 1.3 million with a monthly child support amount of $45 601, which she began paying on February 1, 2022.
Furthermore, People stated that the singer would pay an added $115,000 in spousal support per month until January 31, 2024, followed by an additional $2,000 every month while her husband stays at a friend's Montana ranch until June.
In turn, People confirmed that Clarkson got to keep their Montana properties and multiple cars, including a Ford Bronco, a Ford F-250, a Porsche Cayenne, and a flight simulator.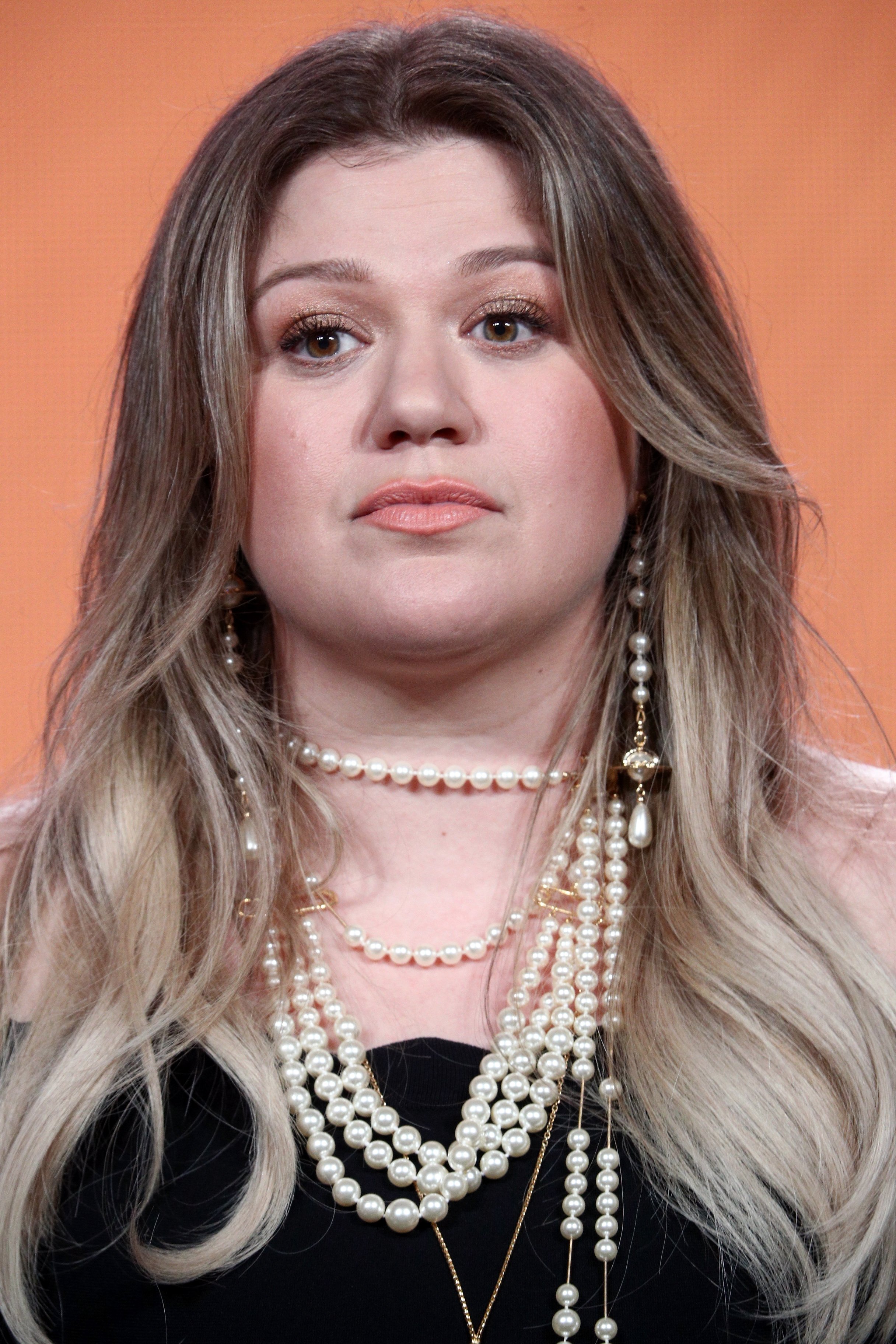 Kelly Clarkson in California 2018. | Source: Getty Images
Besides the money, People added that Blackstock also walked away with "farm cattle, livestock, stock dogs, and horses", more vehicles which include a Ford F-350, a Ford F-250, an ATV, a number of CAT snowmobiles, and a few Patek watches.
A close friend and People's insider said that despite Clarkson's "many issues" with her ex-husband, she did not expect her divorce to be this dramatic.
But throughout this emotionally draining process, Clarkson told USA Today that she leaned on friends that had gone through divorces for help.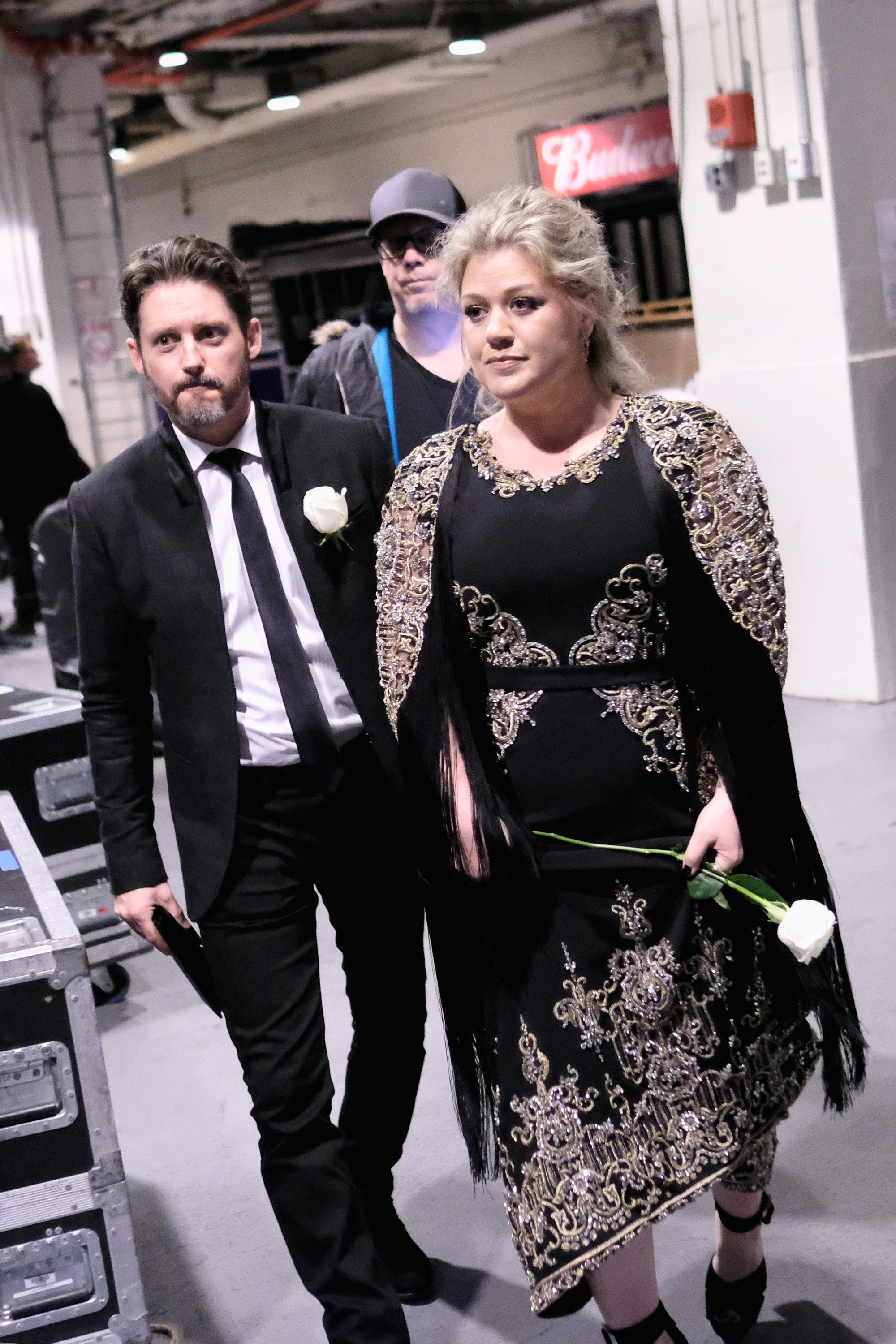 Kelly Clarkson and Brandon Blackstock at the Grammys in California 2018. | Source: Getty Images
Clarkson also said she was grateful for the community of people who helped her because she does not believe one should endure this kind of separation alone.
Although Clackson experienced pain and heartbreak, she is now most concerned about being the best mother to her children and helping them process this new life.
How Kelly Clarkson Juggled a Divorce and Motherhood
While navigating a tough divorce, Clackson still had to show up for her different jobs while also being a mother. However, the singer told Variety that she had to change her everyday work routine to spend more time with her kids.
Clarkson said she pushed everything back by 30 minutes so she could take her children to school and at least spend the morning hours with them. Though her nanny picks them up, the singer still gets to spend the night time with her son and daughter.
Clarkson also shared that she has learned to embrace her emotions as a mother, even if that means being open about her bad days with her children.
The talk show host expressed that it was essential to share the low moments with her children to relieve herself from the shame and pressure she feels as a mother. Clarkson continued to explain:
"You start to feel that kind of a shame, like, 'I've got to put my best foot forward as a mom because I don't want them to be affected.' But then you allow your kids to express empathy, and they learn how to say, 'Oh, man, I'm sorry you had a hard day.'
However, Clarkson also admitted to People that she has always experienced mom guilt no matter how much she did for her children.
She emphasized that though she loves music, her children would always come first because she believes the responsibility of molding their lives is far greater. Nonetheless, the "Miss Independent" singer acknowledged that the guilt would never disappear because she had to work.
Clarkson further confessed to People that balancing work and personal life was difficult because she wanted to be a part of every moment of her children's lives.
But when it all gets too overwhelming, Clarkson told Variety that she always turned to her mother for help and advice. The singer said she called her mother years ago, and in a worried voice, she asked, "do I spend enough time with my kids?."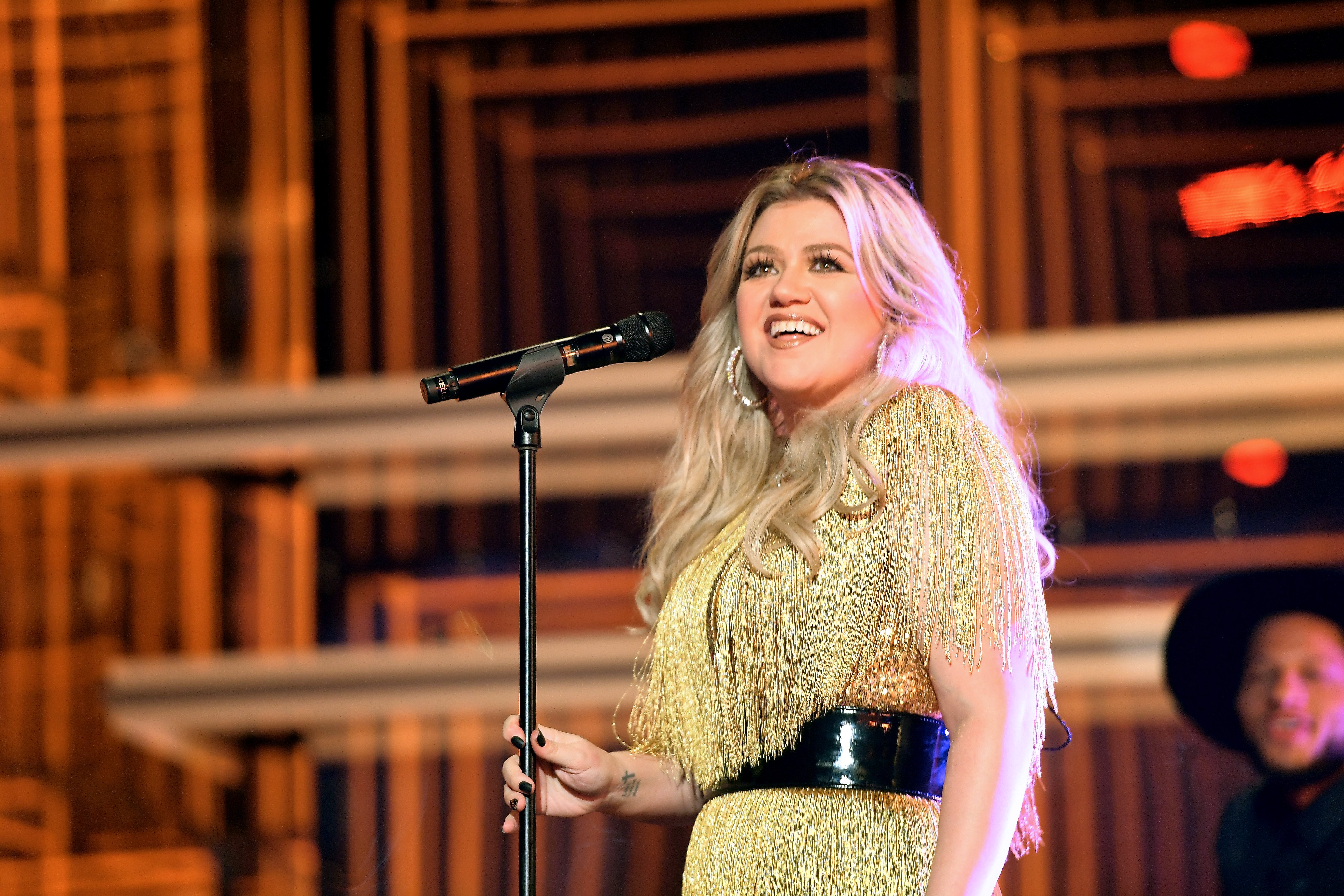 Kelly Clarkson performing at the Billboard Music Awards in Las Vegas 2018. | Source: Getty Images
Her mother reportedly assured her that she spends more time with her children than she did with Clarkson. Her mother's affirmation became the motivation Clarkson needed to continue killing it in her career and as a mother of two young children.
Now that the chaos of her divorce is over, Clarkson is ready to shift the focus on moving on with her life and being s great mother to her children.
Kelly Clarkson Is Ready to Release a New Album after a Turbulent Divorce
Clarkson has endured a lot since she filed for divorce in 2020, but an insider told People that the singer was happy for the separation to finally be finalized so she could devote her time to her children and career. The insider also added that Clarkson was busier than ever and in a good place to leave the things of the past behind.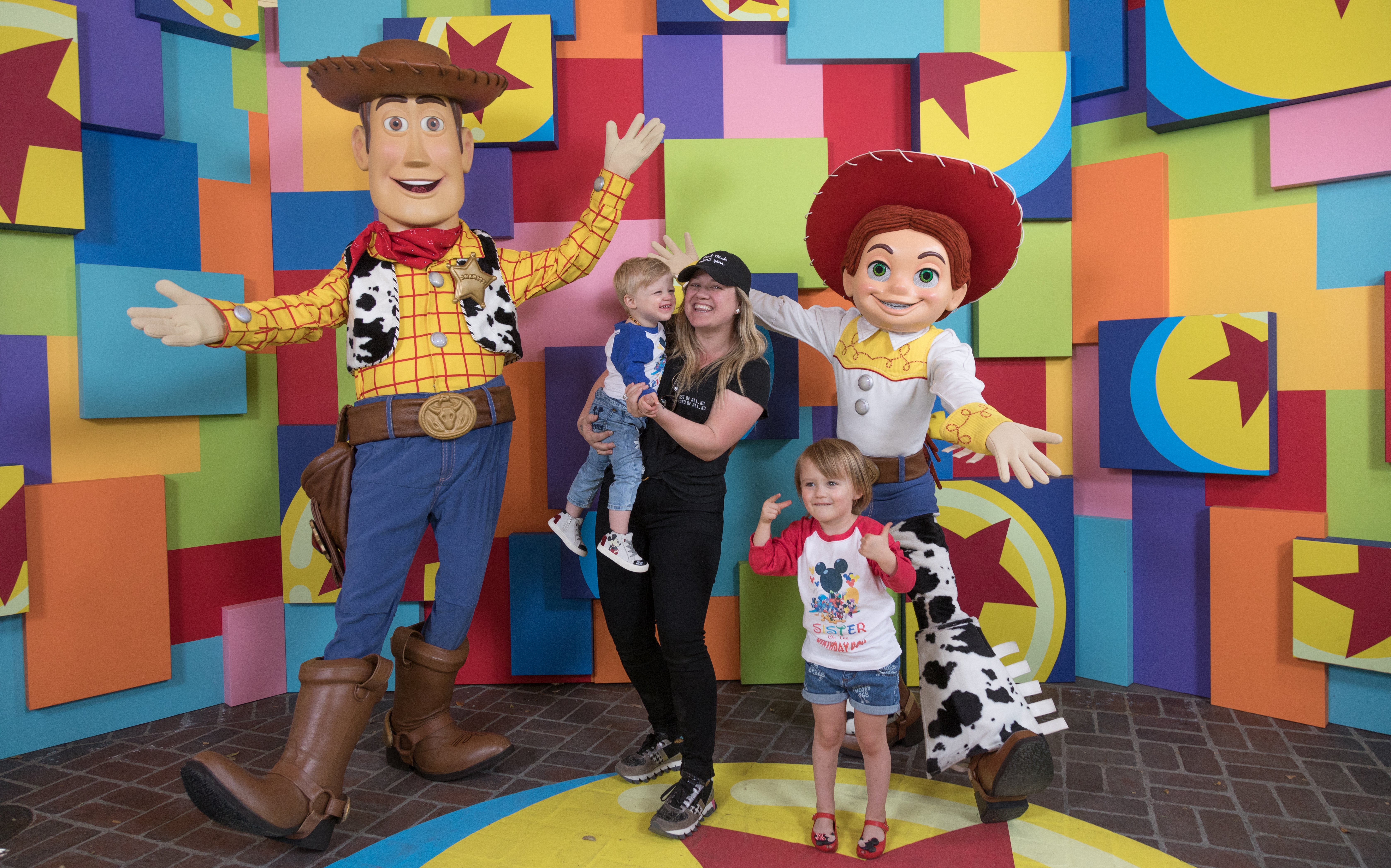 Kelly Clarkson with her children Remington Alexander and River Rose at Disney Land in California 2018. | Source: Getty Images
However, that does not mean she took her marriage for granted. Another source told ET Online that Clarkson was thankful for her relationship with Blackstock and all the lessons that came with it, but now she looks forward to their new relationship as co-parents.
Clarkson also spoke to ET online and revealed that she was finally ready to share her album, inspired by her divorce. The singer said she had written about 60 songs just about her separation.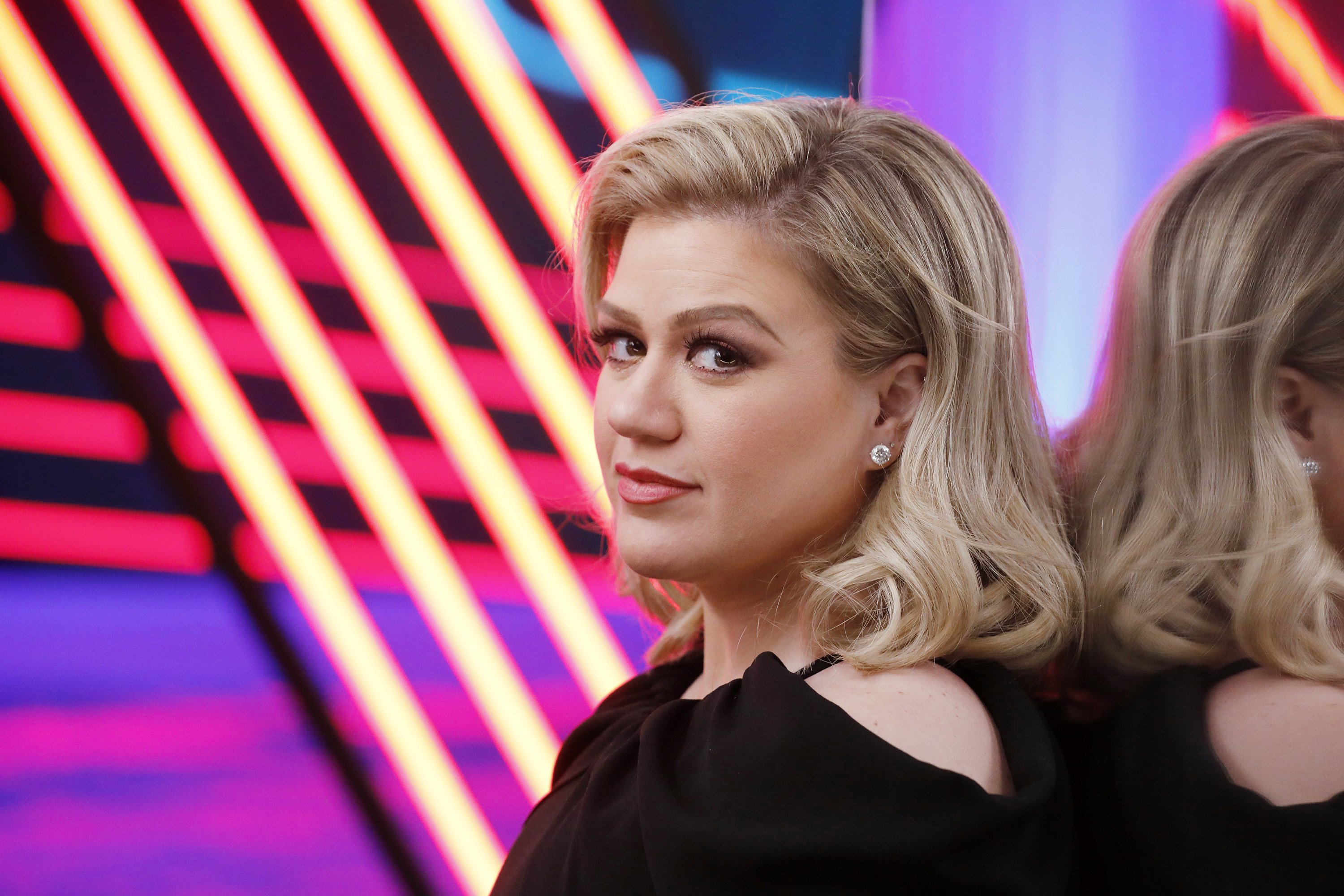 Kelly Clarkson photographed behind the scene of "The Voice" in 2019. | Source: Getty Images
But most importantly, the singer emphasized how grateful she was to have an outlet to express these complicated feelings and advised people to use their creative talents to deal with their painful emotions; Clarkson said:
"Anytime you go through some life, it's such an awesome thing to have that outlet, regardless of whether people hear it or not."
Clarkson has the talent to write and sing songs that carry a lot of emotion, which is why her fans love her. So there is no doubt that her upcoming album will be highly anticipated.
Please fill in your e-mail so we can share with you our top stories!